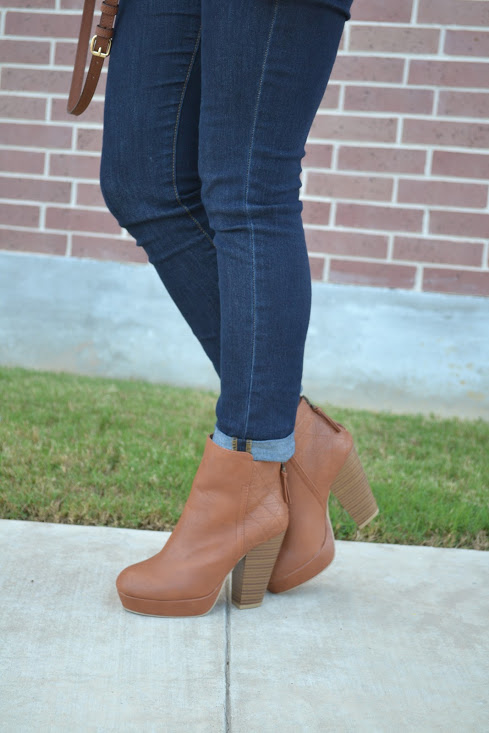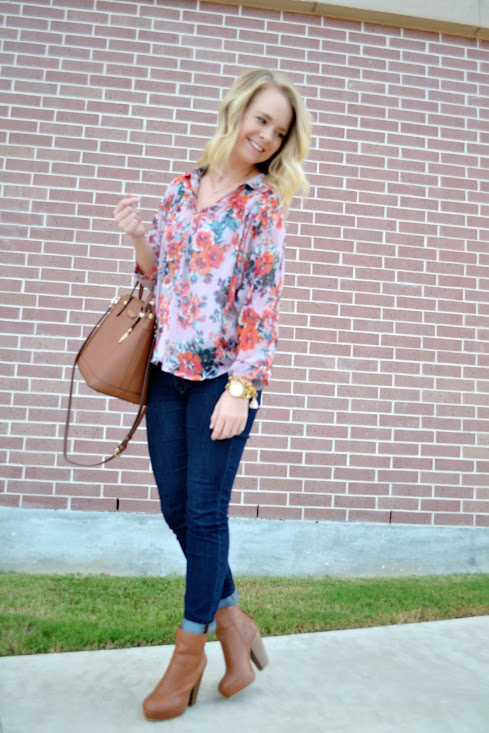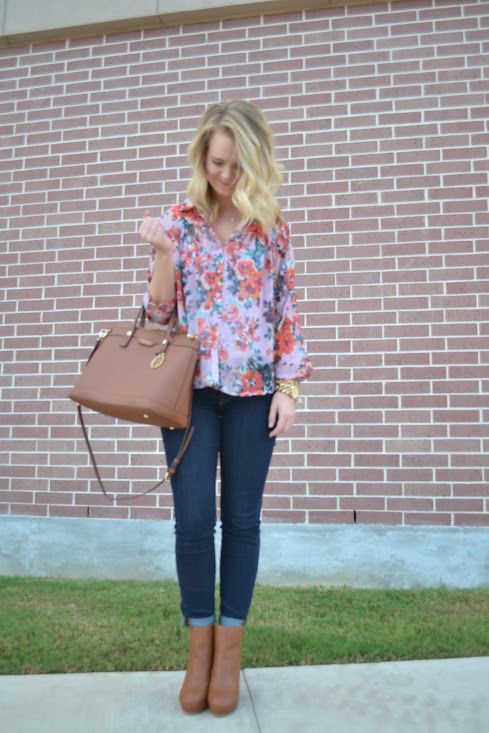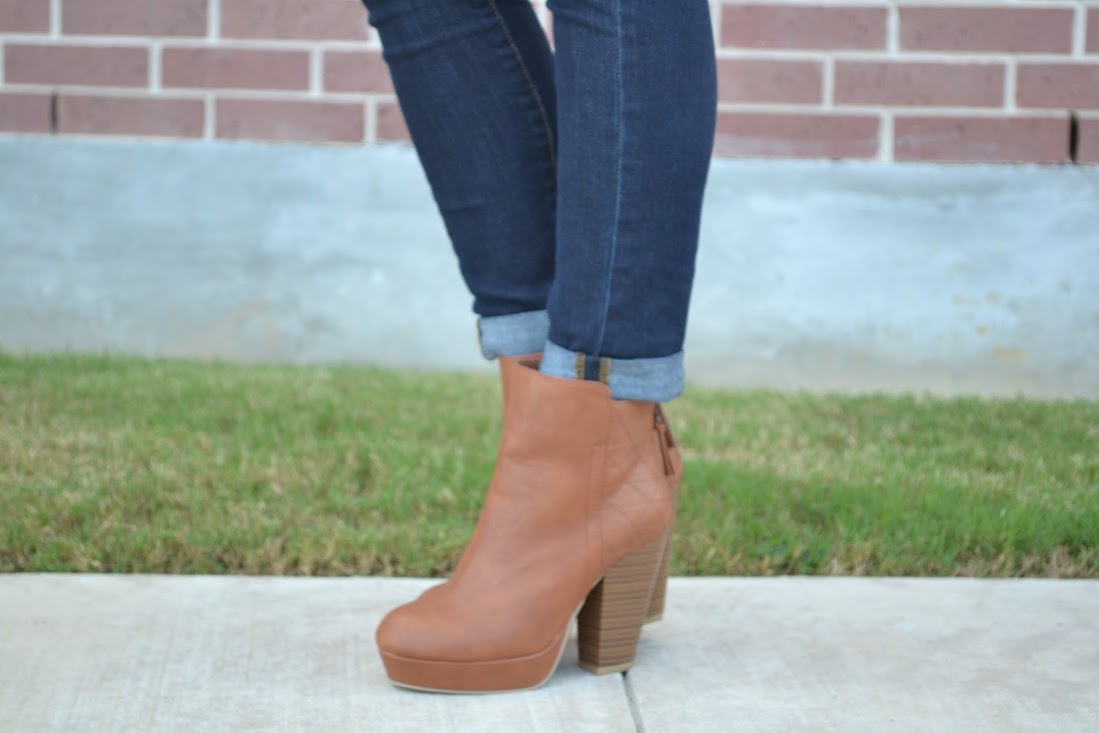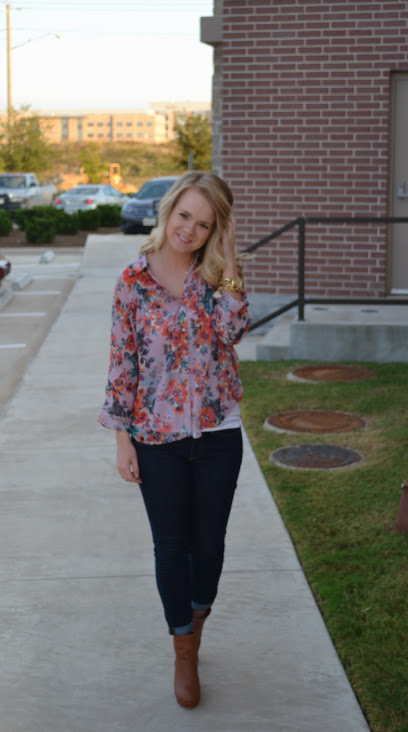 Shoes: RiffRaff [currently sold out]// Jeans: Banana Republic// Shirt: Nordstrom Rack [similar]// Purse: Henri Bendel
If you've missed the memo, the 70's are back [I mean the clothes of course]. From bell bottom jeans to platform shoes we are all going to look like we just stepped out of the disco. I am totally loving the new fall trends, especially the shoes.
Booties are probably my favorite shoe to wear, much less to buy. They are comfy, stylish and can take any outfit from a five to a ten in a matter of seconds. I saw these camel platform booties on RiffRaff's website & knew they had to be mine. I don't own anything else like these shoes, but after walking on a shoe with a platform… I never want to go back to a regular heel. SO COMFY. And they're reasonably priced… so can it get any better? [I think not].
I styled these booties with some skinnies [which are currently on sale] & a loose fit shirt, that is perfect for fall or spring because of the color scheme. However, these retro shoes are also perfect with a dress as well. So girlfriend, what I am getting at is you need to buy these ASAP… which they are currently sold out, but I guarantee they will be back in stock before you can blink. So keep an eye out!
Have a fab weekend!
xoxo
Geordian