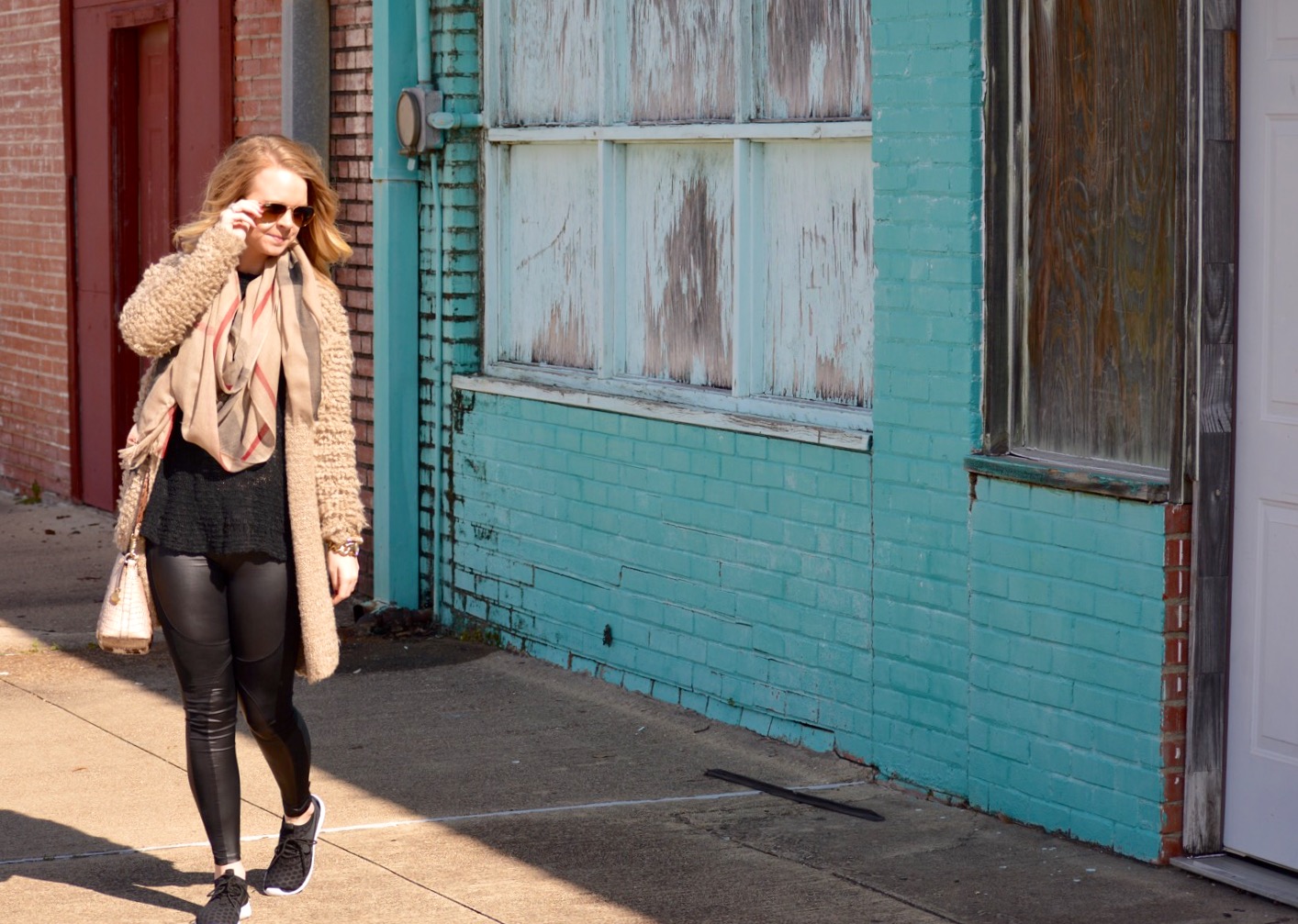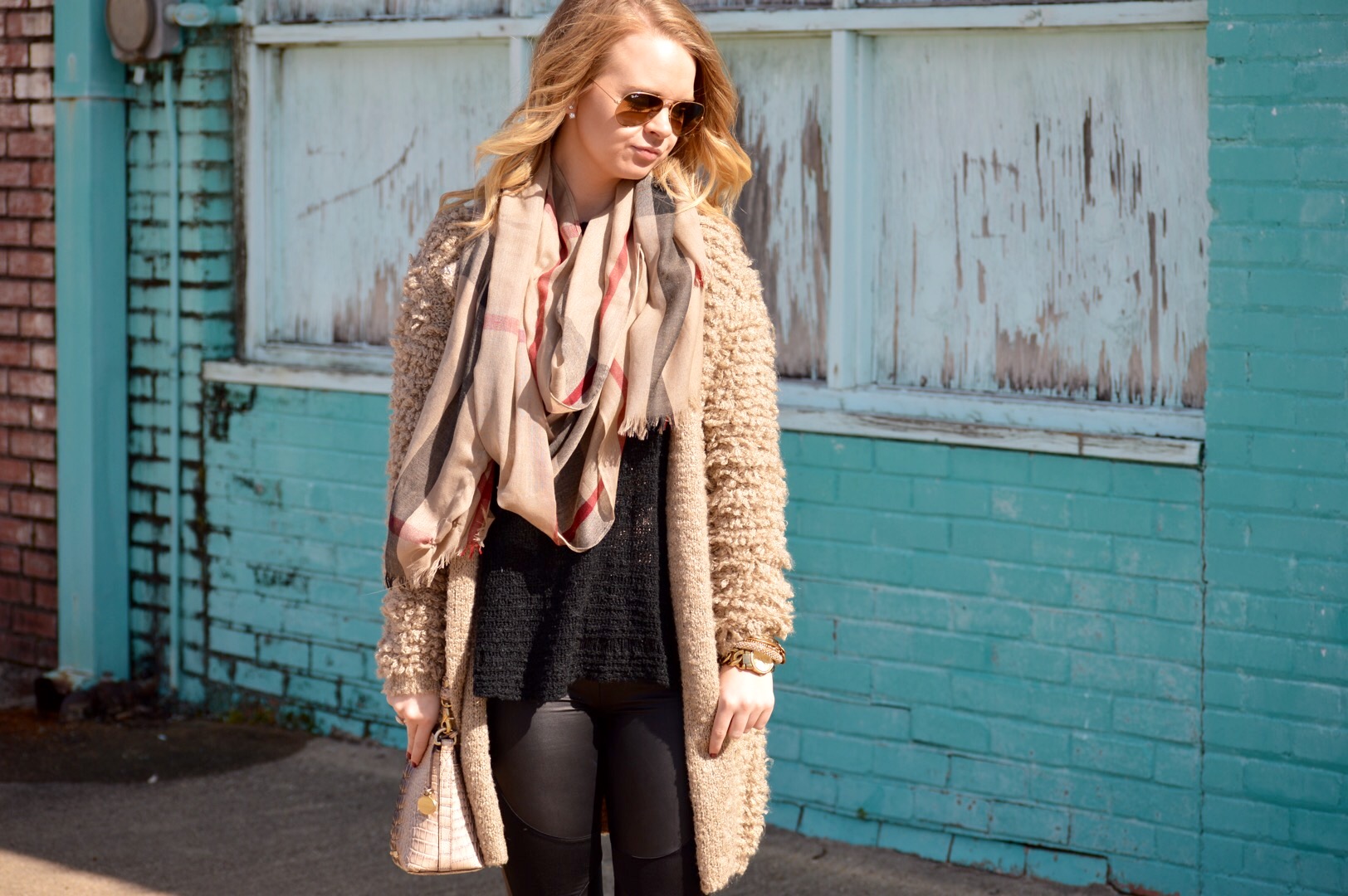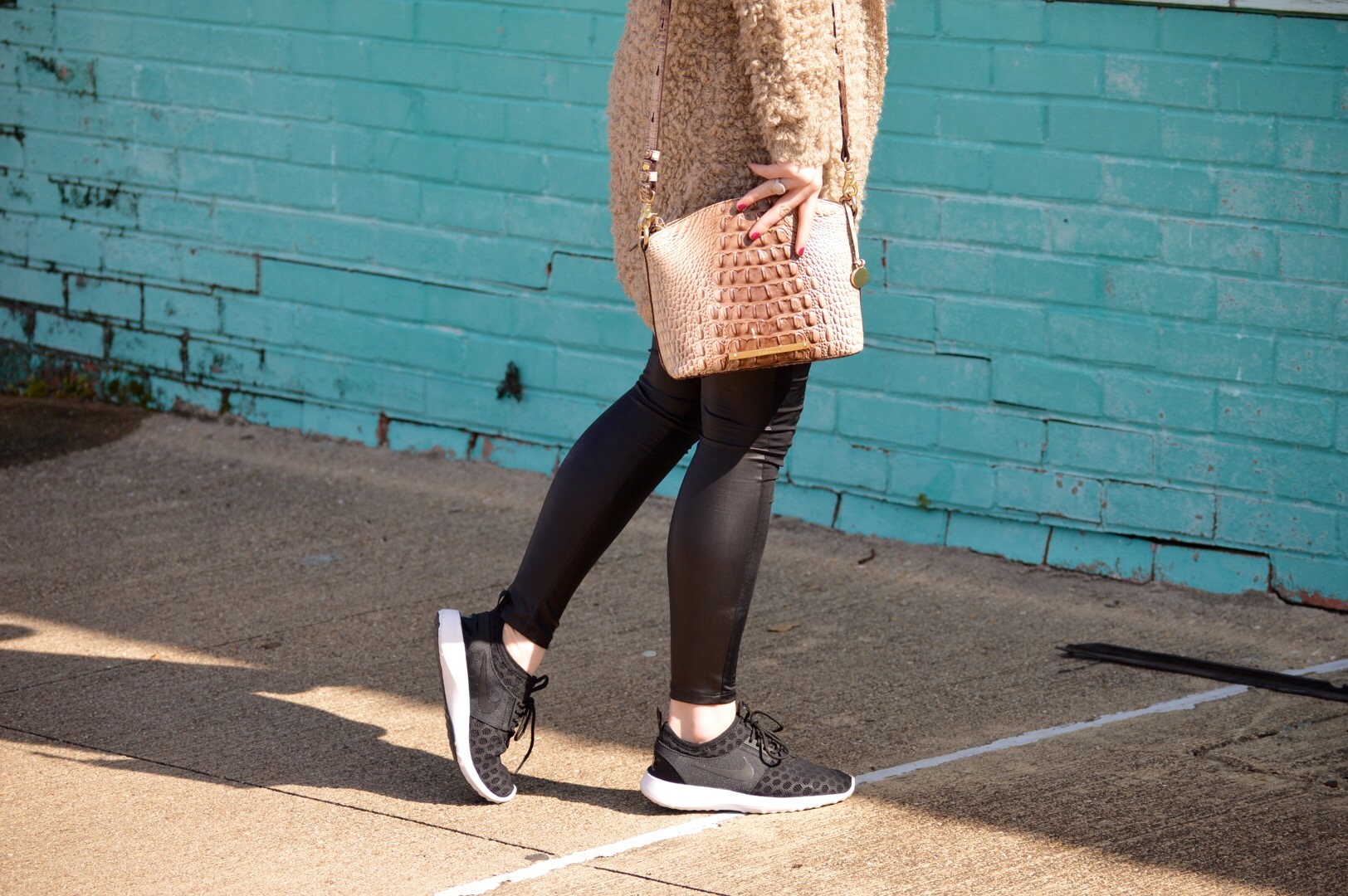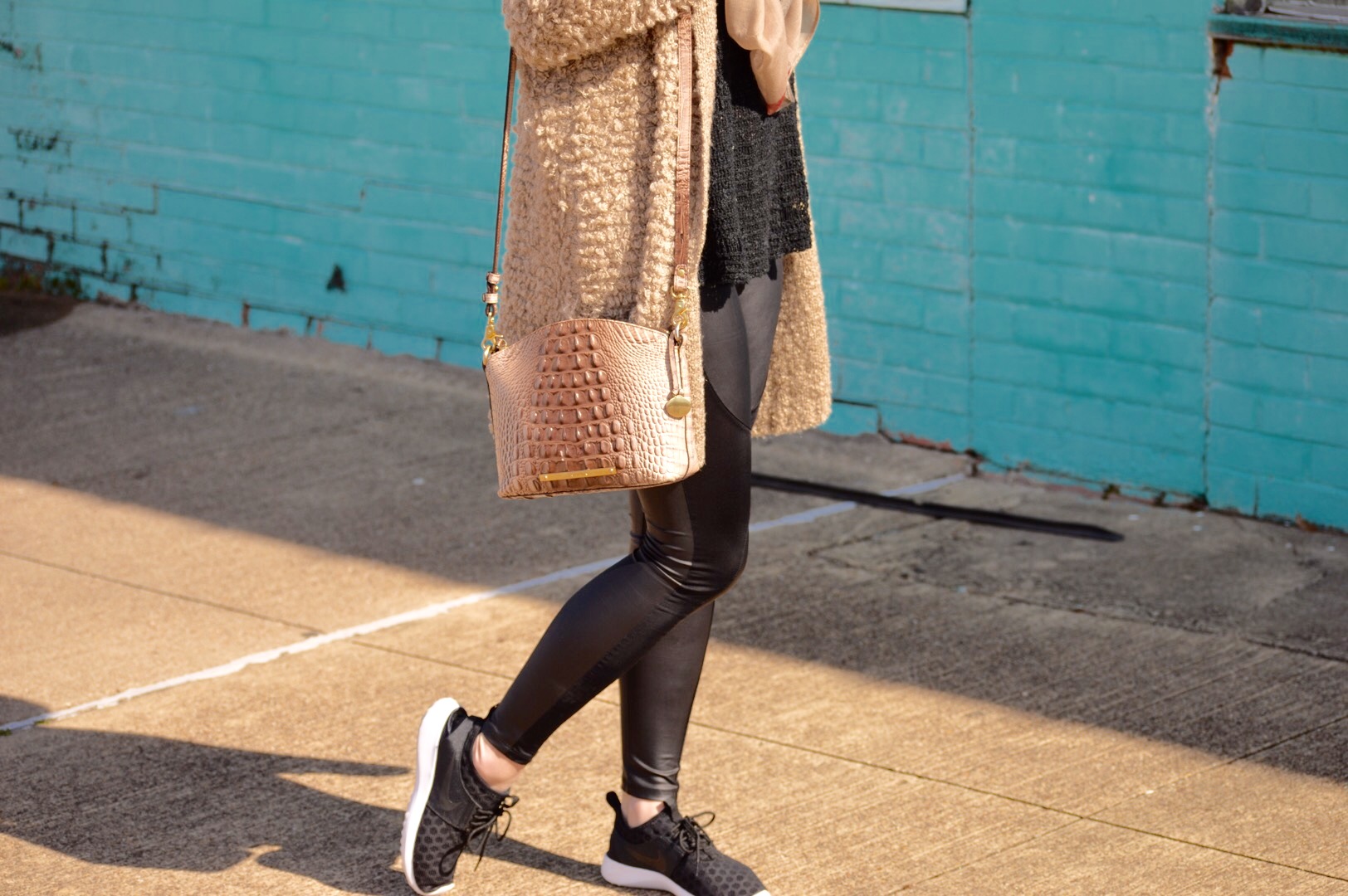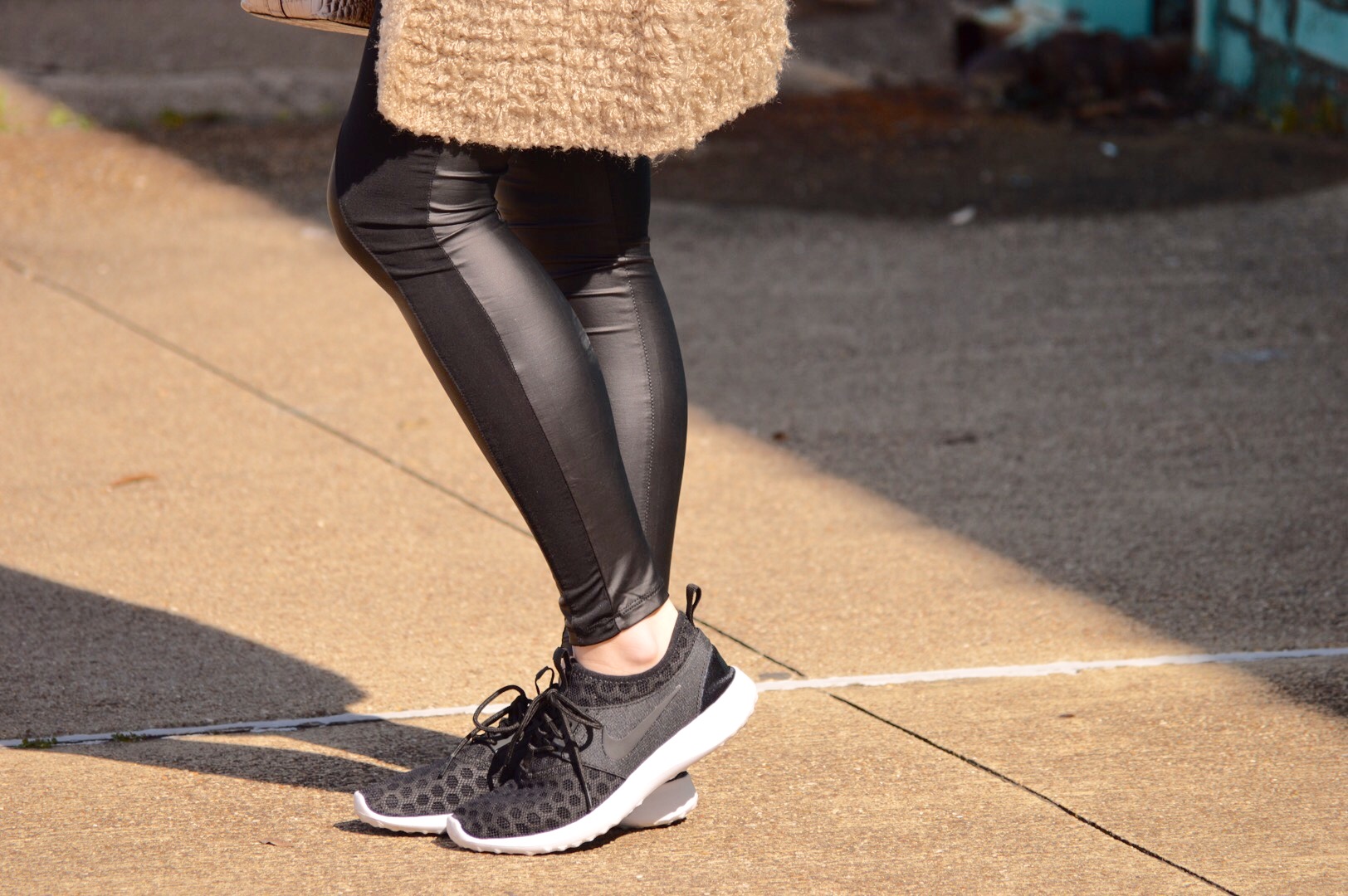 Hello friend! Hope your week is fabulous so far, only two more days until the weekend [woohoo!]. This past weekend was very lazy, as I may or may not have gotten out of my pajamas all day Saturday [this is a judgement free zone please ;)]. Anyways, I wore this lazy [but looks like it was thought-out] outfit on Sunday to brunch & instantly fell in love. Lets be real, what's better than being comfy in a pair of tennis shoes?
This outfit is SO easy to put together, aka you can do it with pieces that are already in your closet! Whether you are going to brunch, or to meet your girlfriend to shop, I promise you will be able to recreate this look without even thinking about it!
Go into your closet & find your leather leggings, a sweater or piko top, comfy cardigan [or any coat will do], your favorite scarf & a pair of tennis shoes! WAH-LA! You have just recreated this dressed up Nike look, & the best part is you did not even have to buy anything [my kind of outfit]!
I purchased these Nike's from Nordstrom last weekend & have not taken them off since. Let me tell ya, they are probably they most comfortable shoe I have ever owned. I am a huge fan of Nike's, but these are at the tip top of my list. And they are so stinkin cute, which is an extra cherry on top 😉 You can purchase these for around $85 & they have multiple colors. I was tempted to get the white, but knew I would get them so dirty…so this girl went with black [but you do you].
I hope this helps inspire you to pull pieces out of your closet to create a fabulous look!
What are your tricks for dressing up your tennis shoes?
xoxo
Geordian