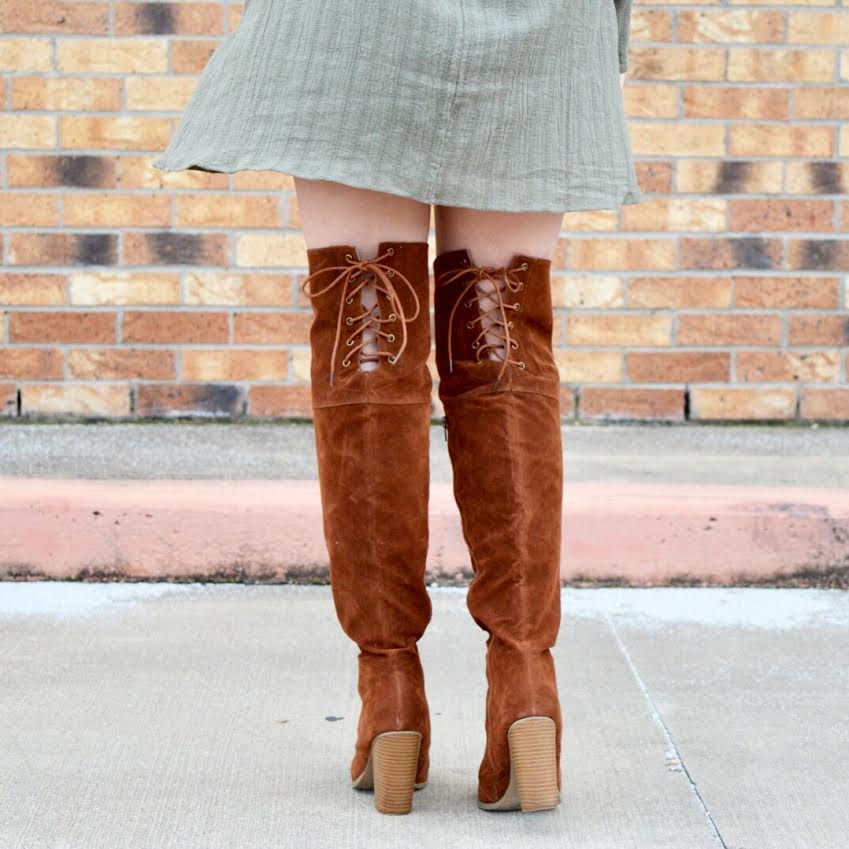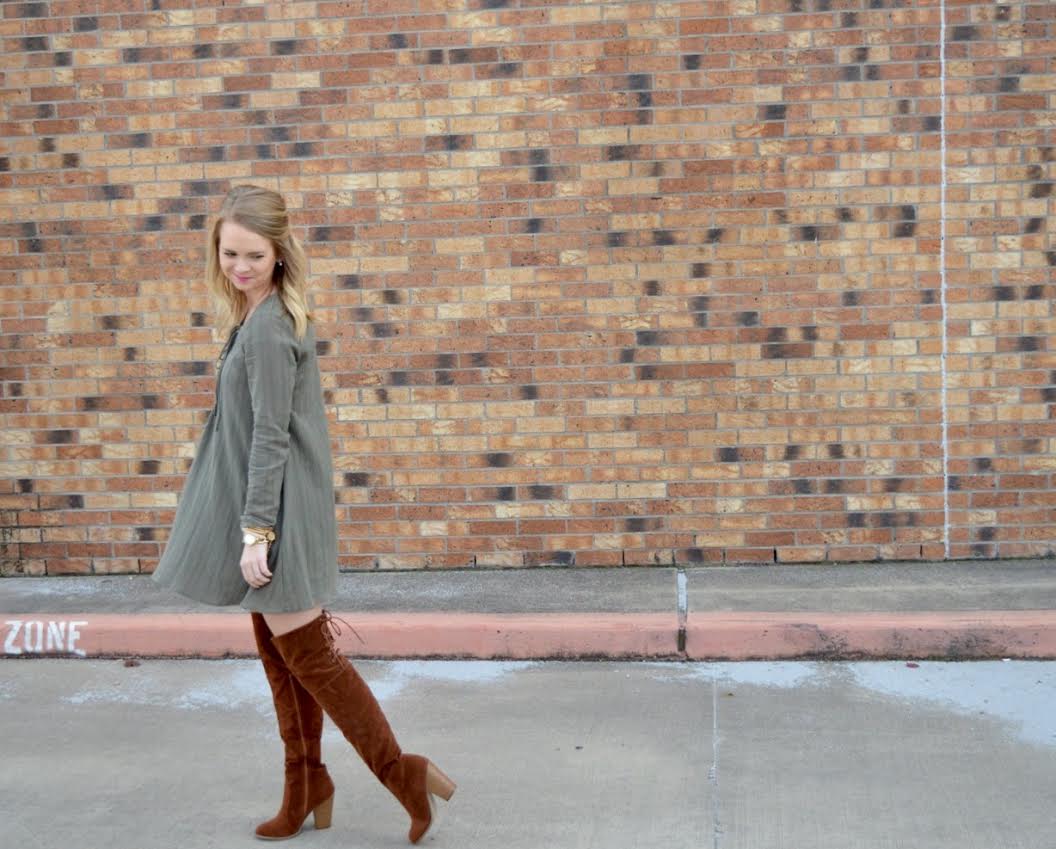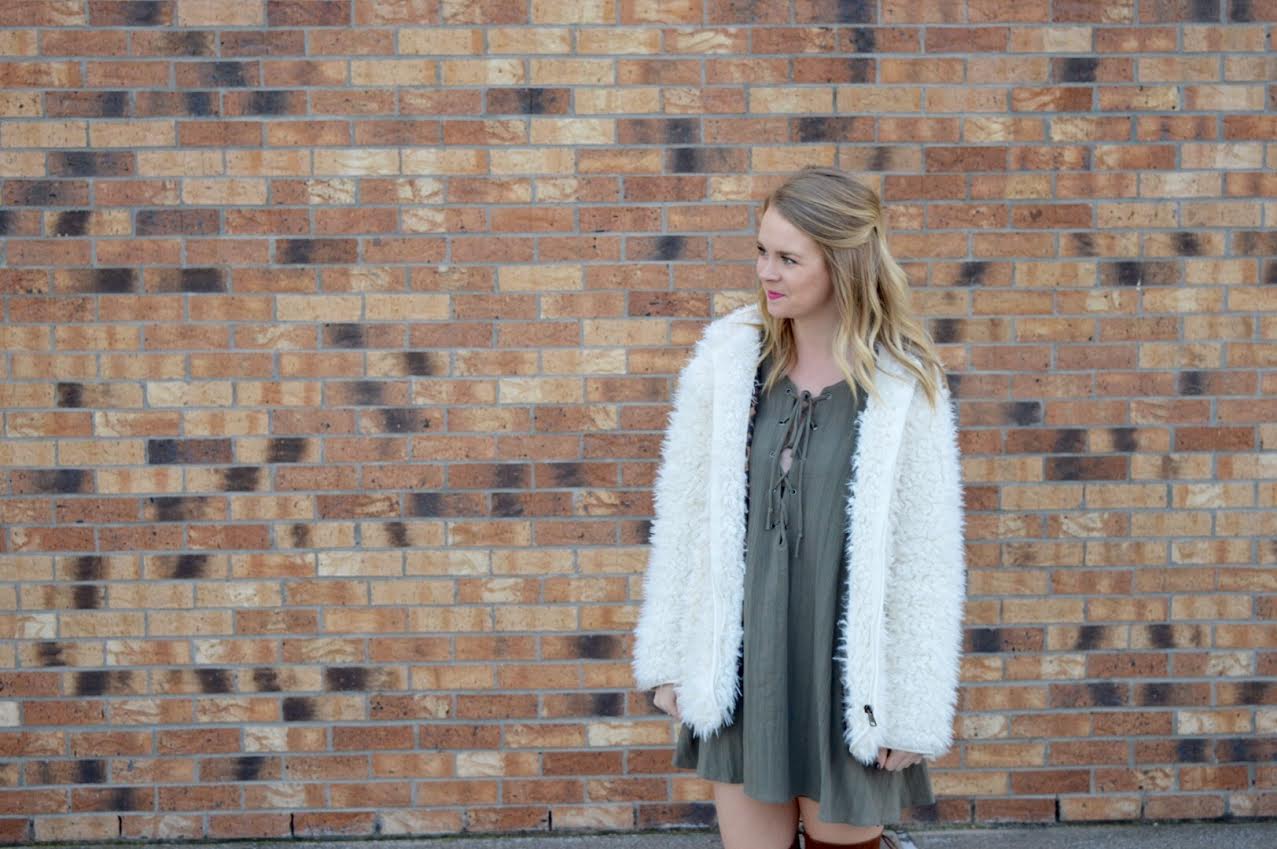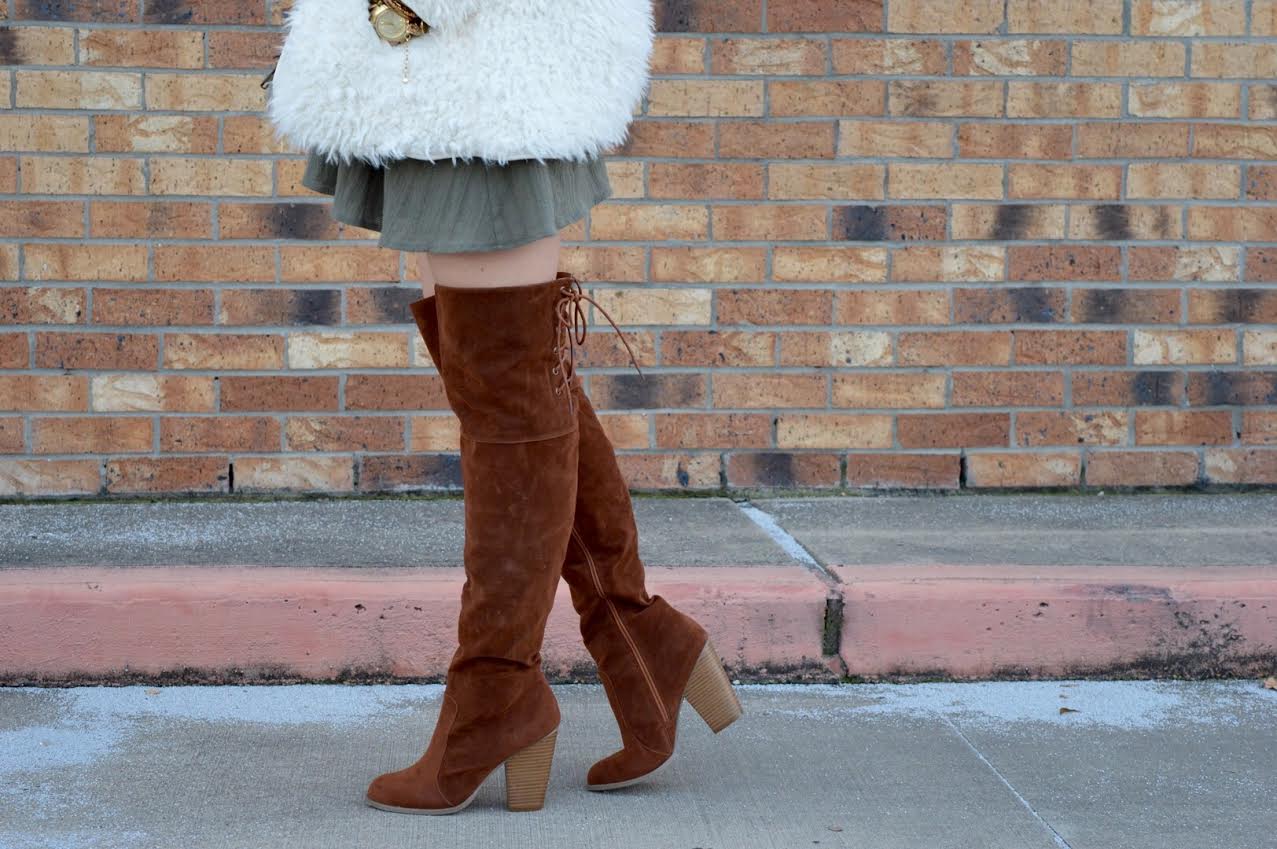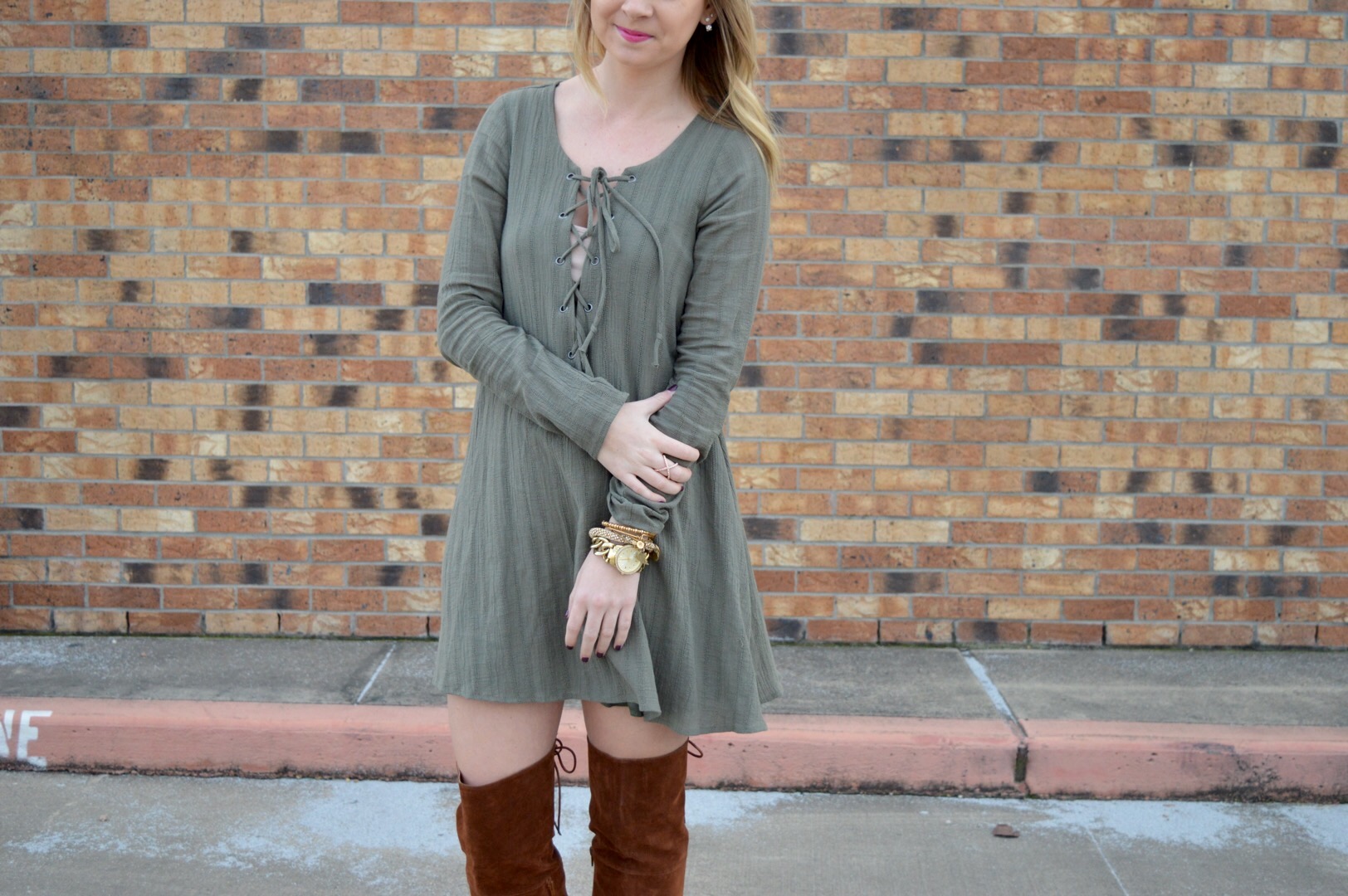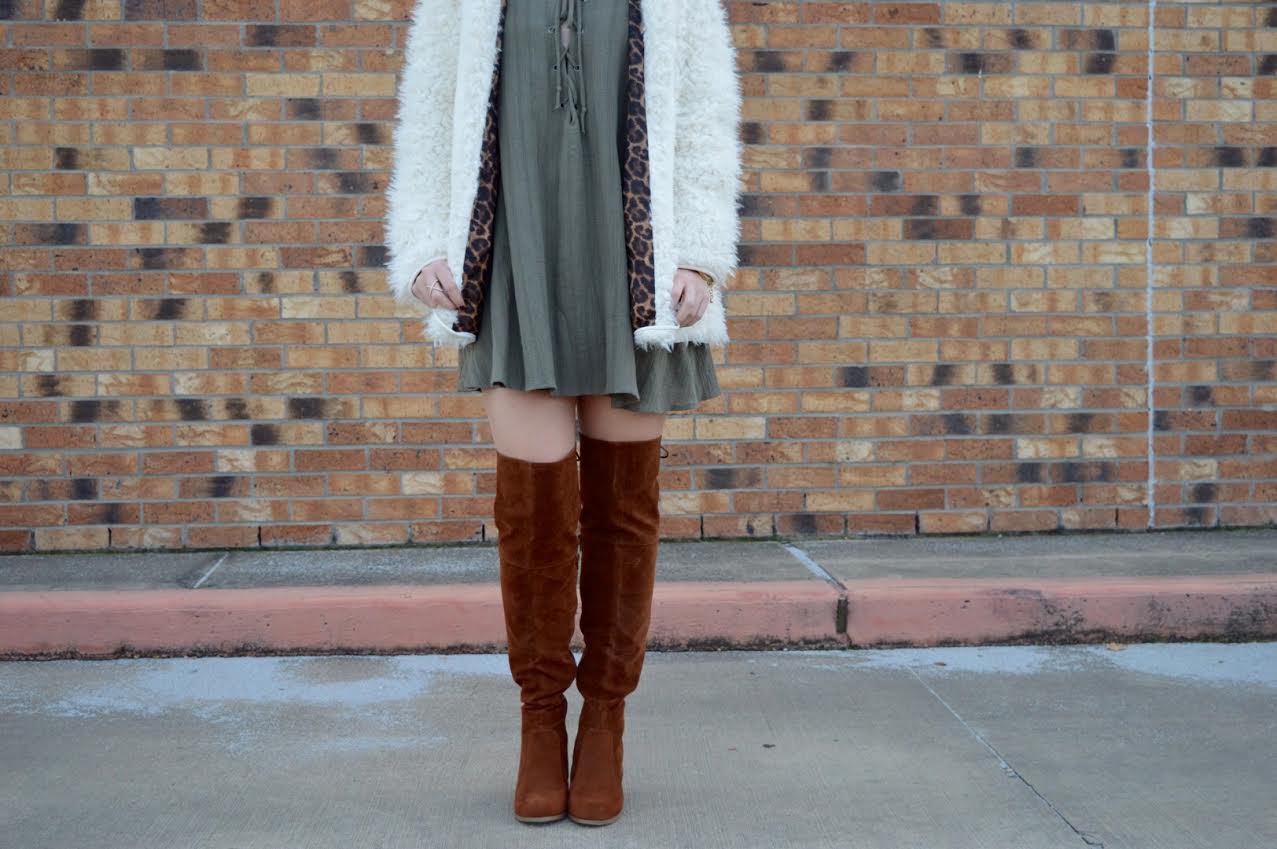 Good morning & TGIF! This week has flown by because of the holiday on Monday, but I am not complaining. I have been so sleepy the past couple days, because getting back into the swing of things has kicked my booty. BUT one week down & not that many more until graduation!!
I wanted to introduce you to my new favorite OTK boots. I had been wanting some camel ones for a while, but did not want to cough up $100 plus for them. That was until I found these beauties from LuLu's for only $50! That is a major bargain, if you ask me. Even if I only wear them this season, I believe I am still getting my moneys worth.
These boots are awesome to pair with jeans or leggings, or even a dress like above! I styled the boots with a casual dress [which I love] & topped it with my fave furry jacket [which is on sale]. Warm & stylish. I love the tie up detail on the back of the boots… it puts the cherry on top!
These boots are only available in sizes 5.5-7, so hurry fast before those are gone! LuLu's also has several other OTK boots that range from $45-$200. So there is definitely an option for every price range.
Have you found any inexpensive OTK boots you love? Please share, if so!
Have a fabulous weekend!
xoxo
Geordian