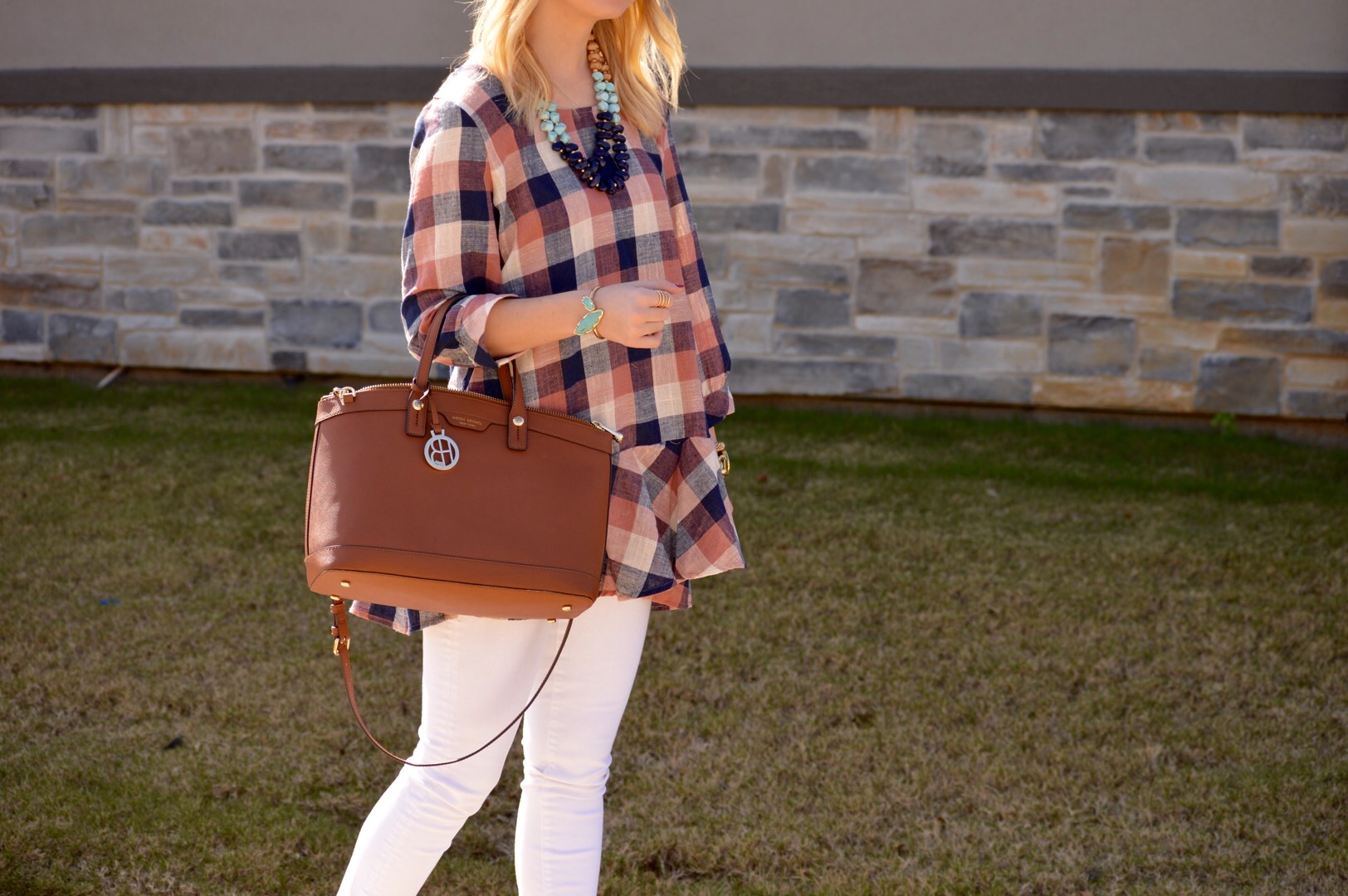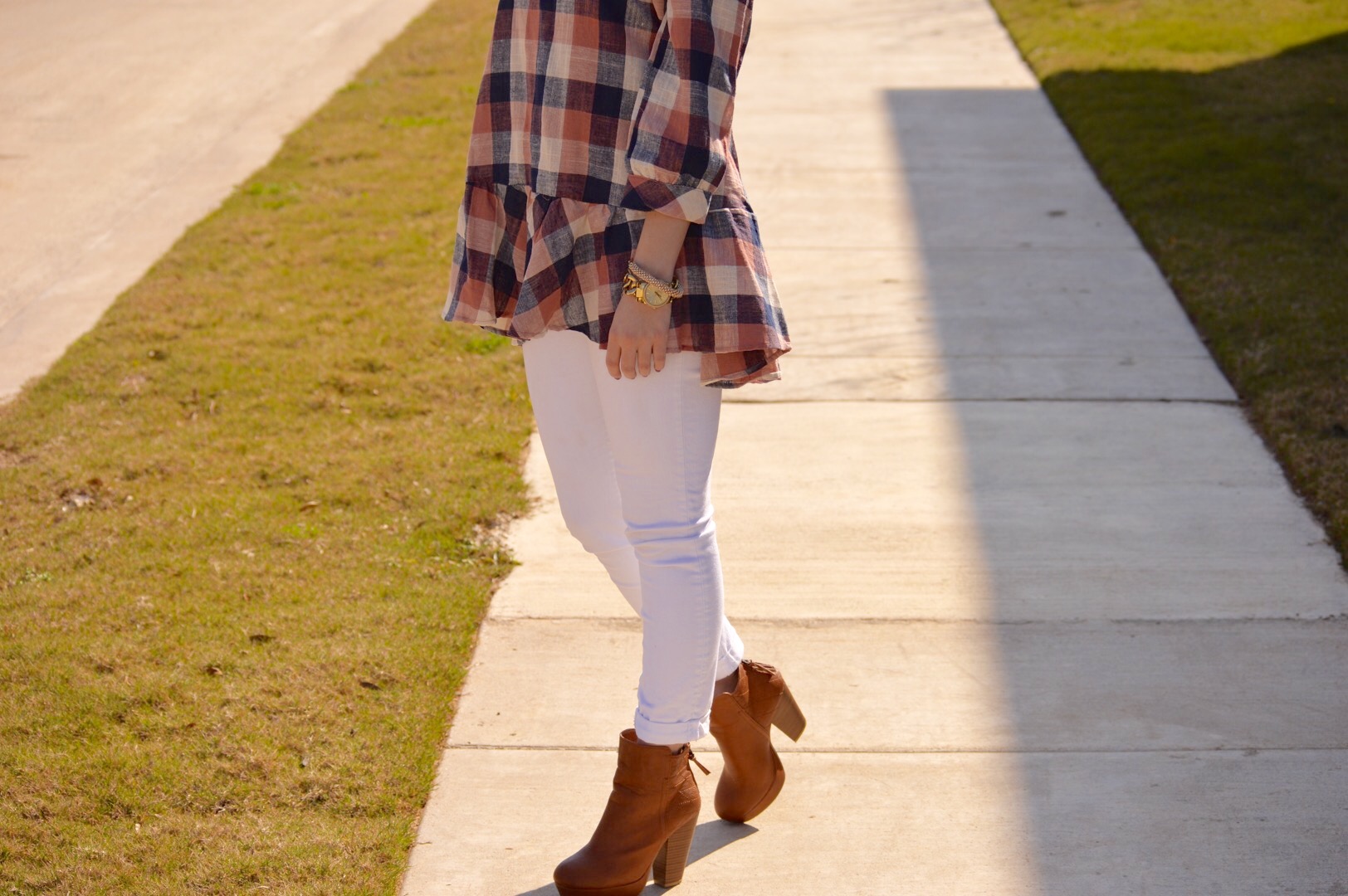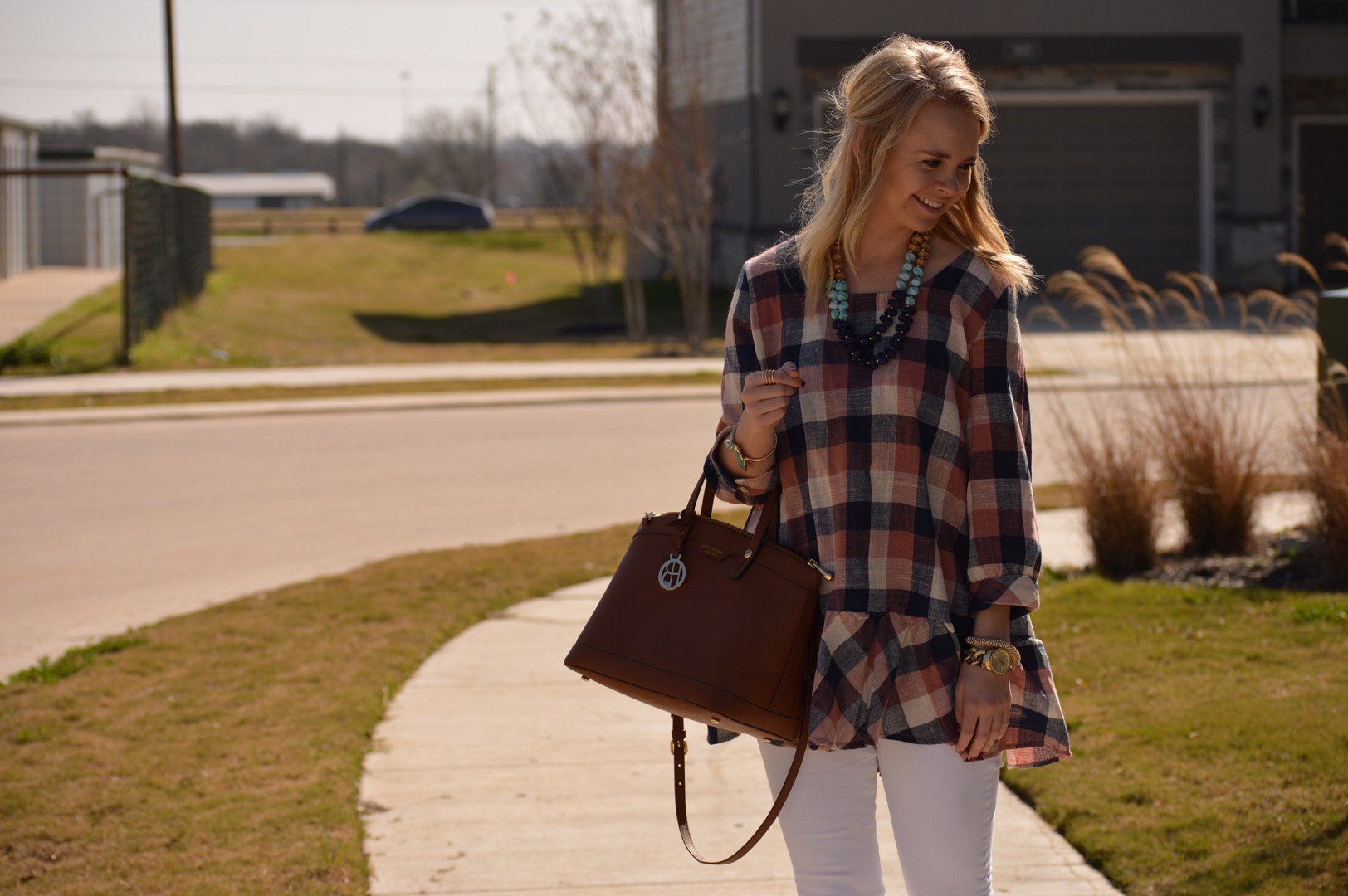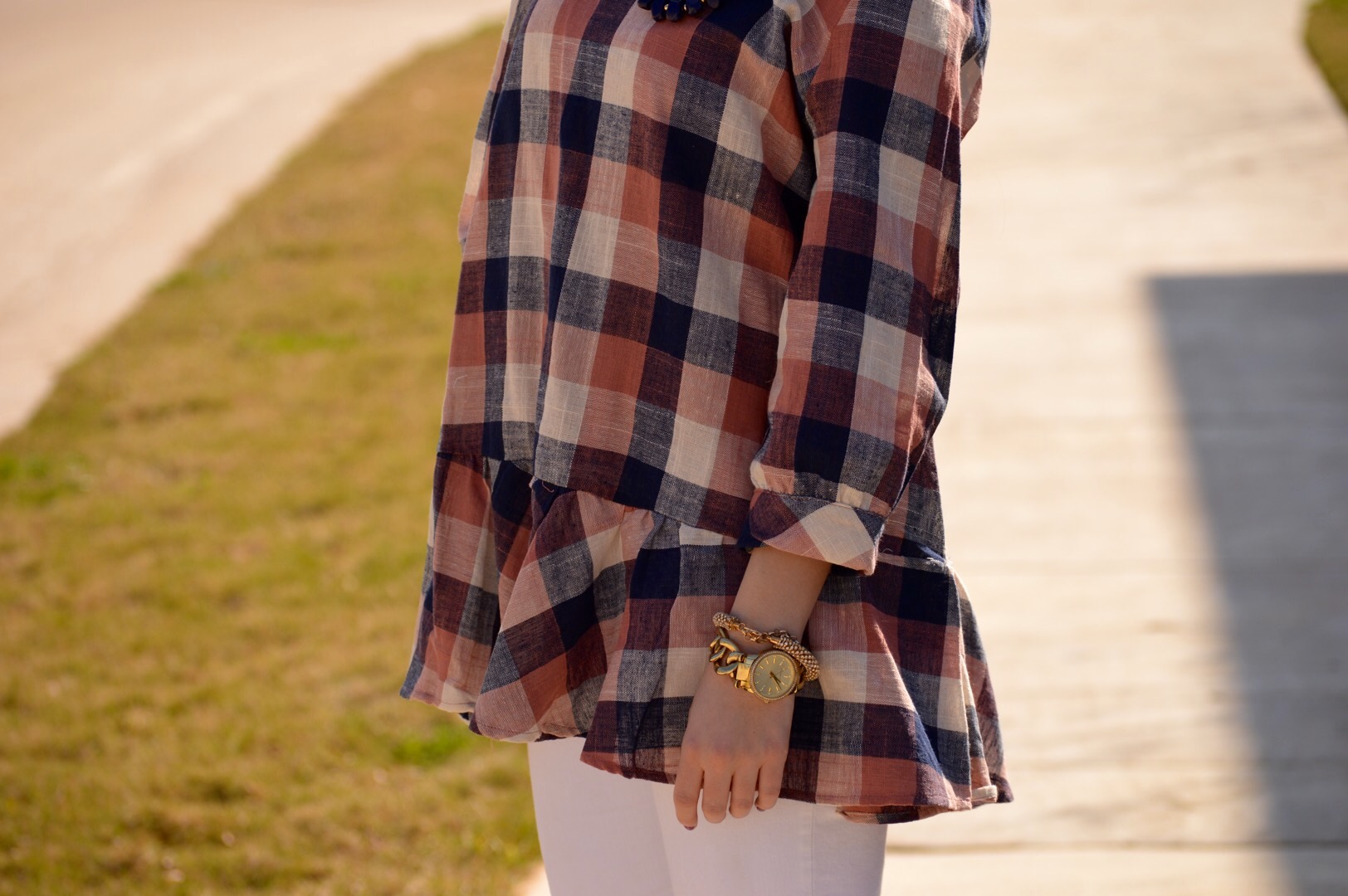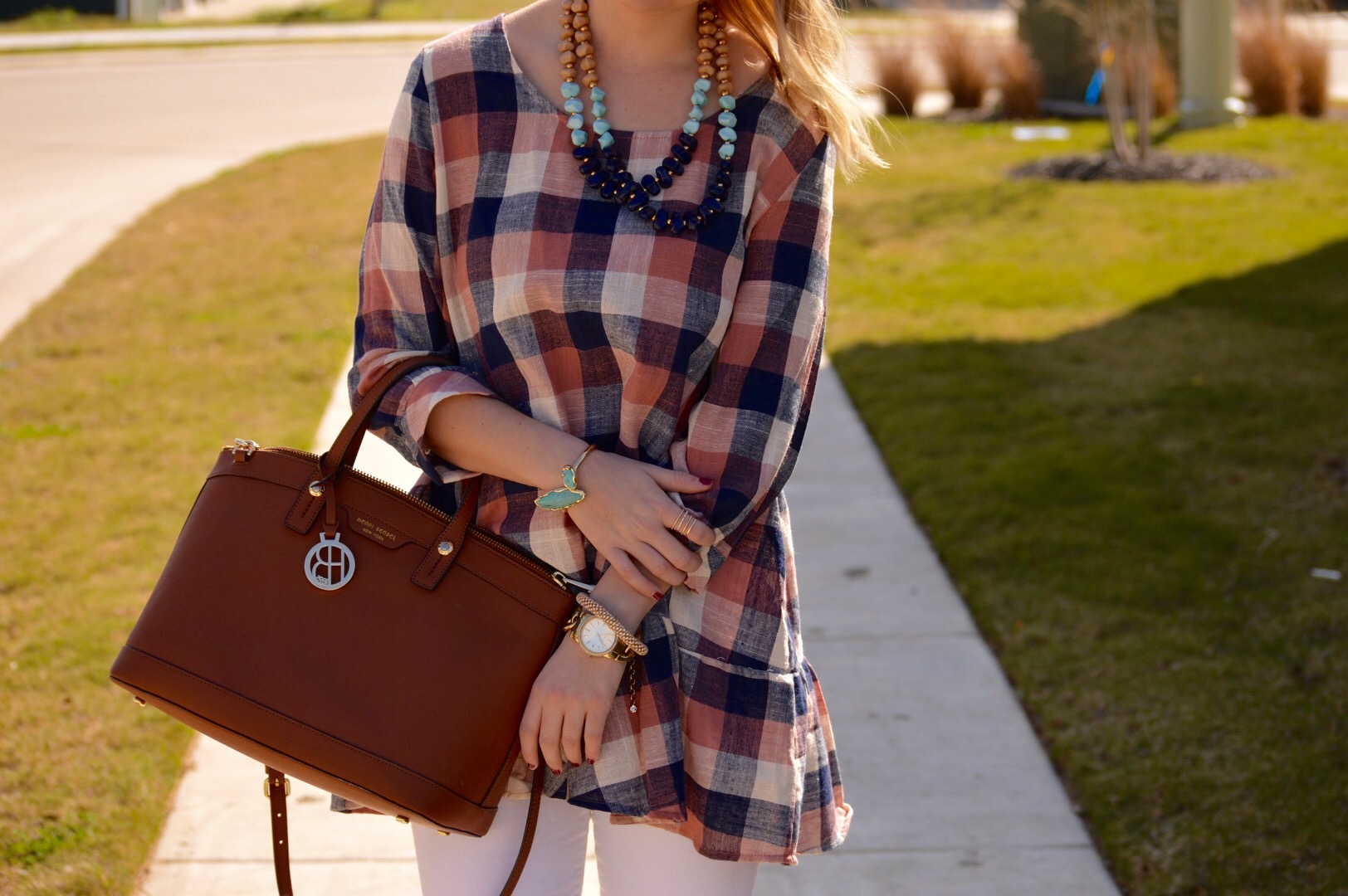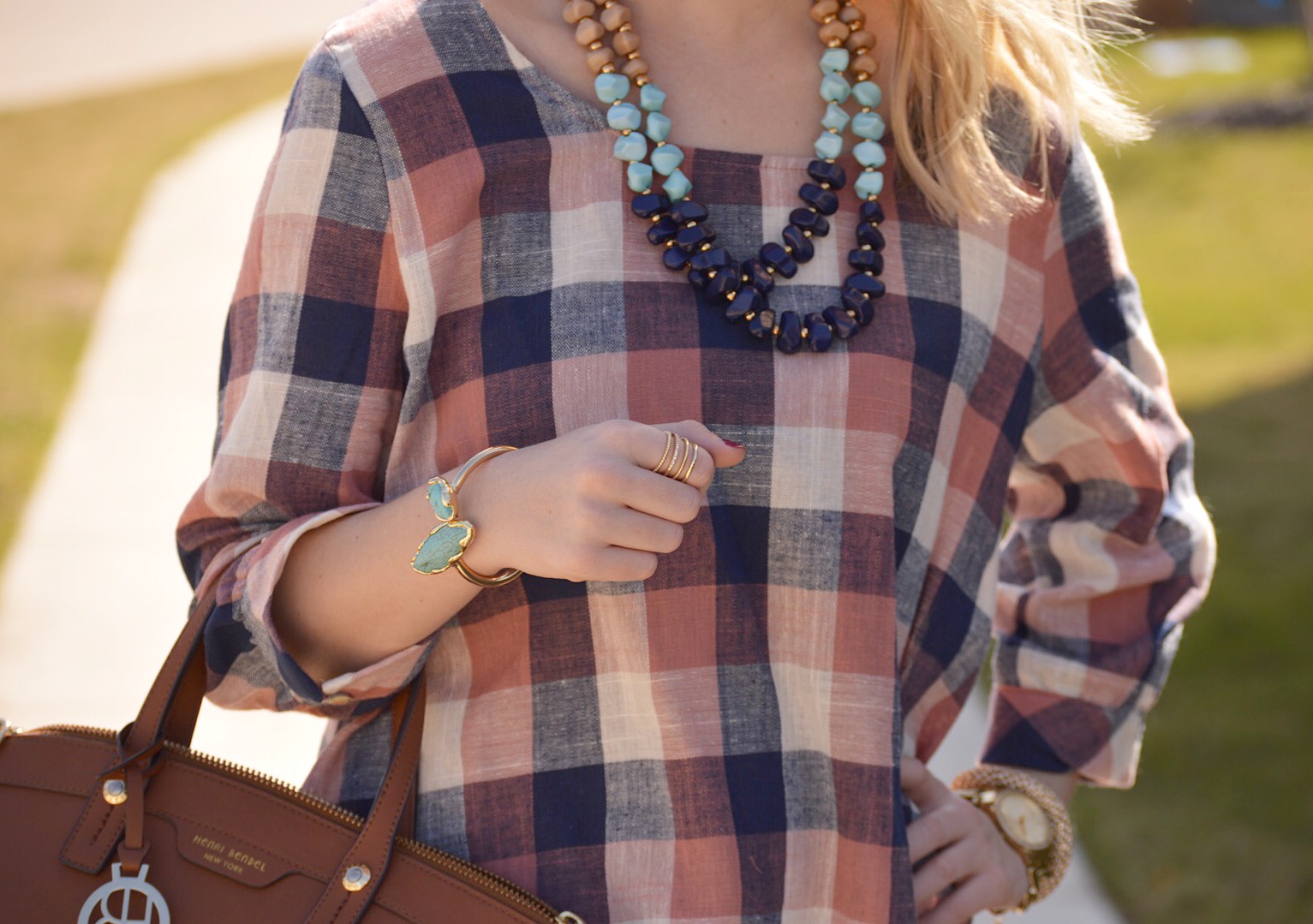 Blouse: American Honey Boutique  // Jeans: Nordstrom // Purse: Henri Bendel // Booties: RiffRaff [sold out]// 
Hey, friend! How was your weekend? I seriously had such a lazy Saturday & Sunday [not complaining], but tried to enjoy the beautiful weather Texas had. Seriously, it felt like spring all weekend! Bring on the sandals & sundresses, please!
Talking about spring, I wanted to show you how I am transitioning my wardrobe for spring with this precious plaid top. I found this gem from American Honey Boutique, & instantly knew I needed it. I wanted to give it the spring vibe so I added some white jeans, but included some browns for that winter feel [considering it is only February].
I love the baggy fit of this top & the peplum bottom is probably my favorite part. It is so girly, which is perfect for my style 😉 Blouses like this one are always my go-to, because they are so easy to style! I decided to add some turquoise accessories [my fave] to make the colors in the shirt pop & give it that spring feel.
What's even better about this top is you can snag it for only $35! That is a steal!!!! I am wearing a small & it was extra baggy, so you can size accordingly.
How are you transitioning your closet into spring?
Have a great week!
xoxo
Geordian
*Thank you American Honey Boutique for this collaboration!*