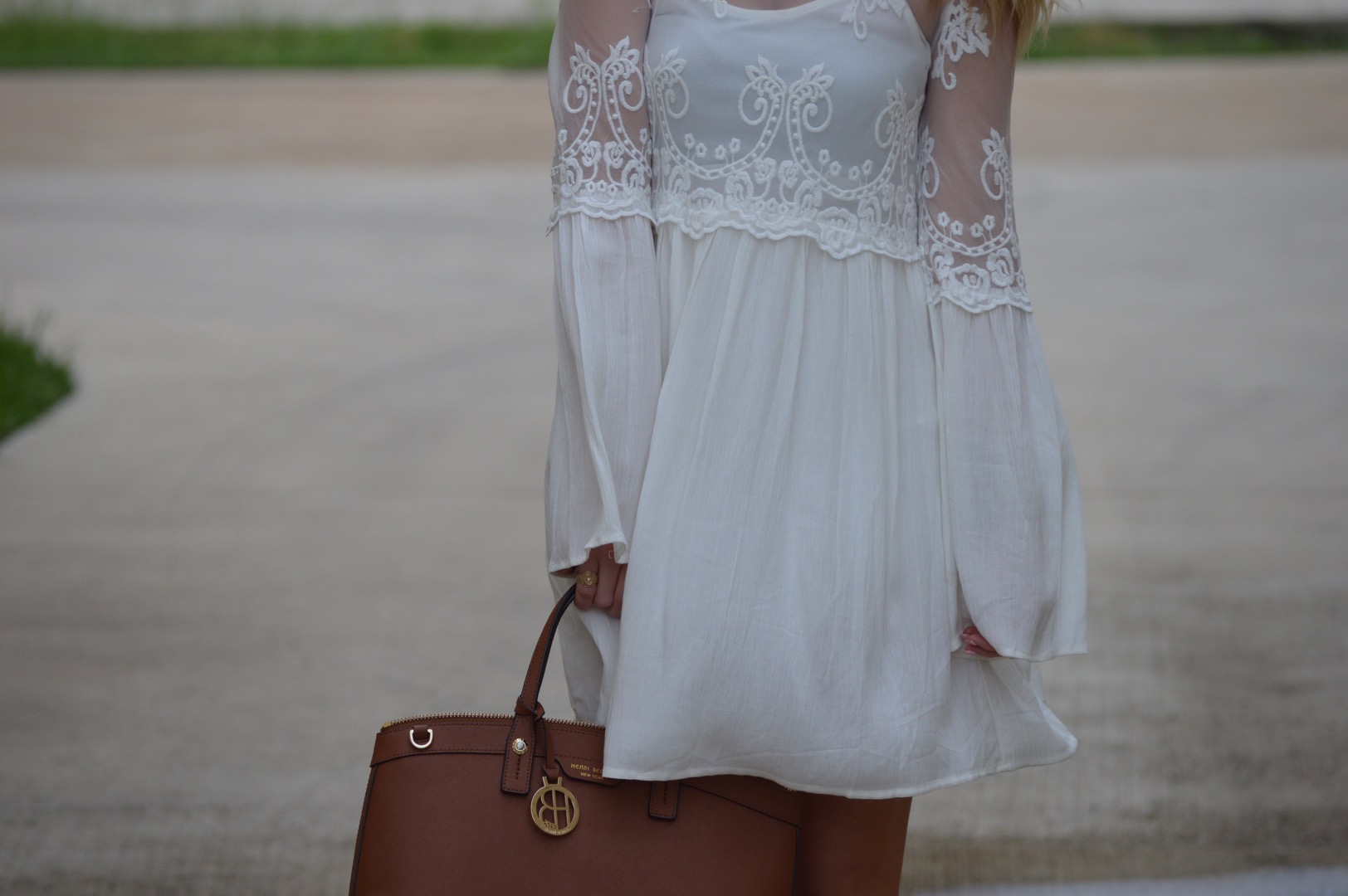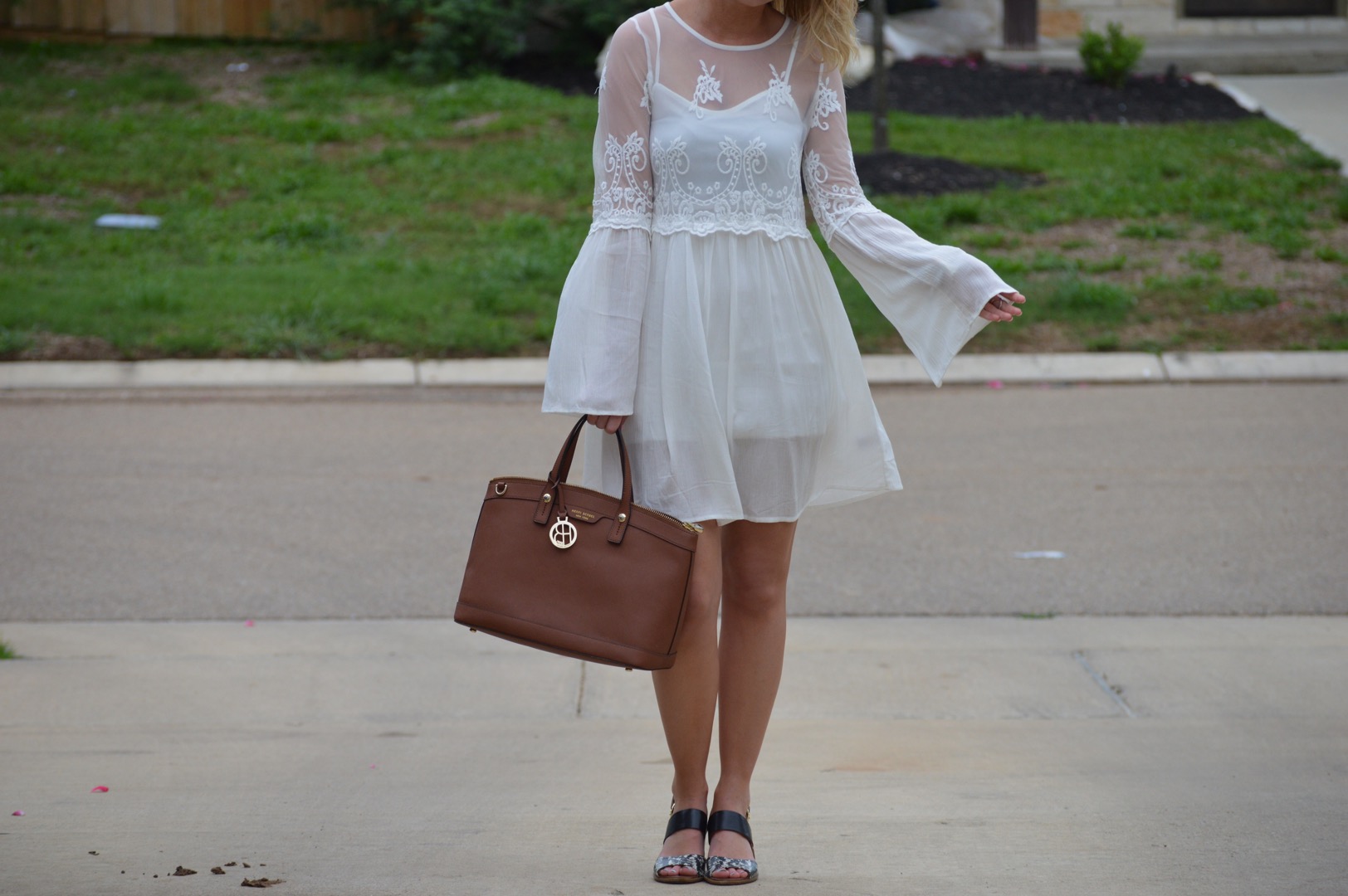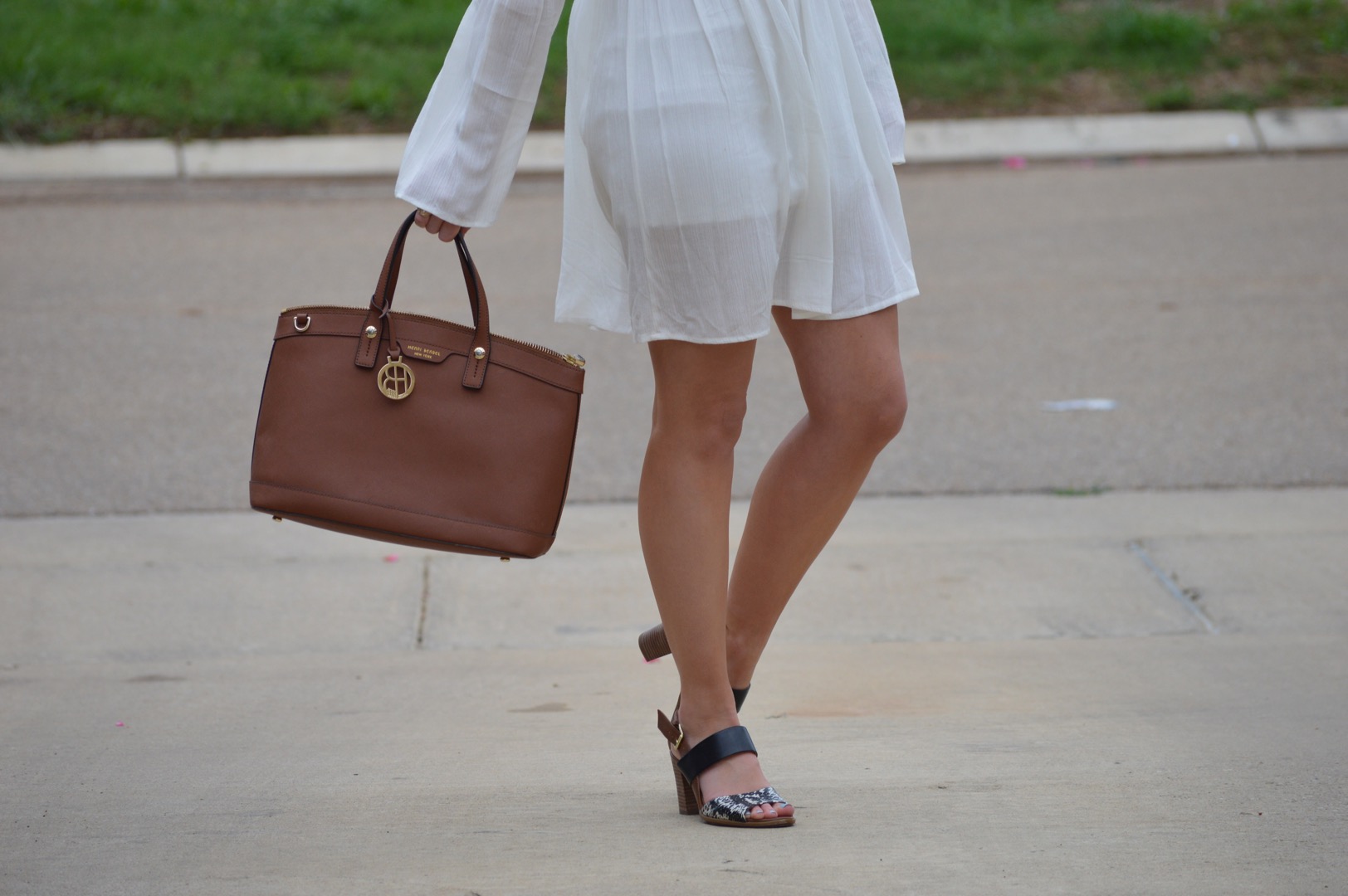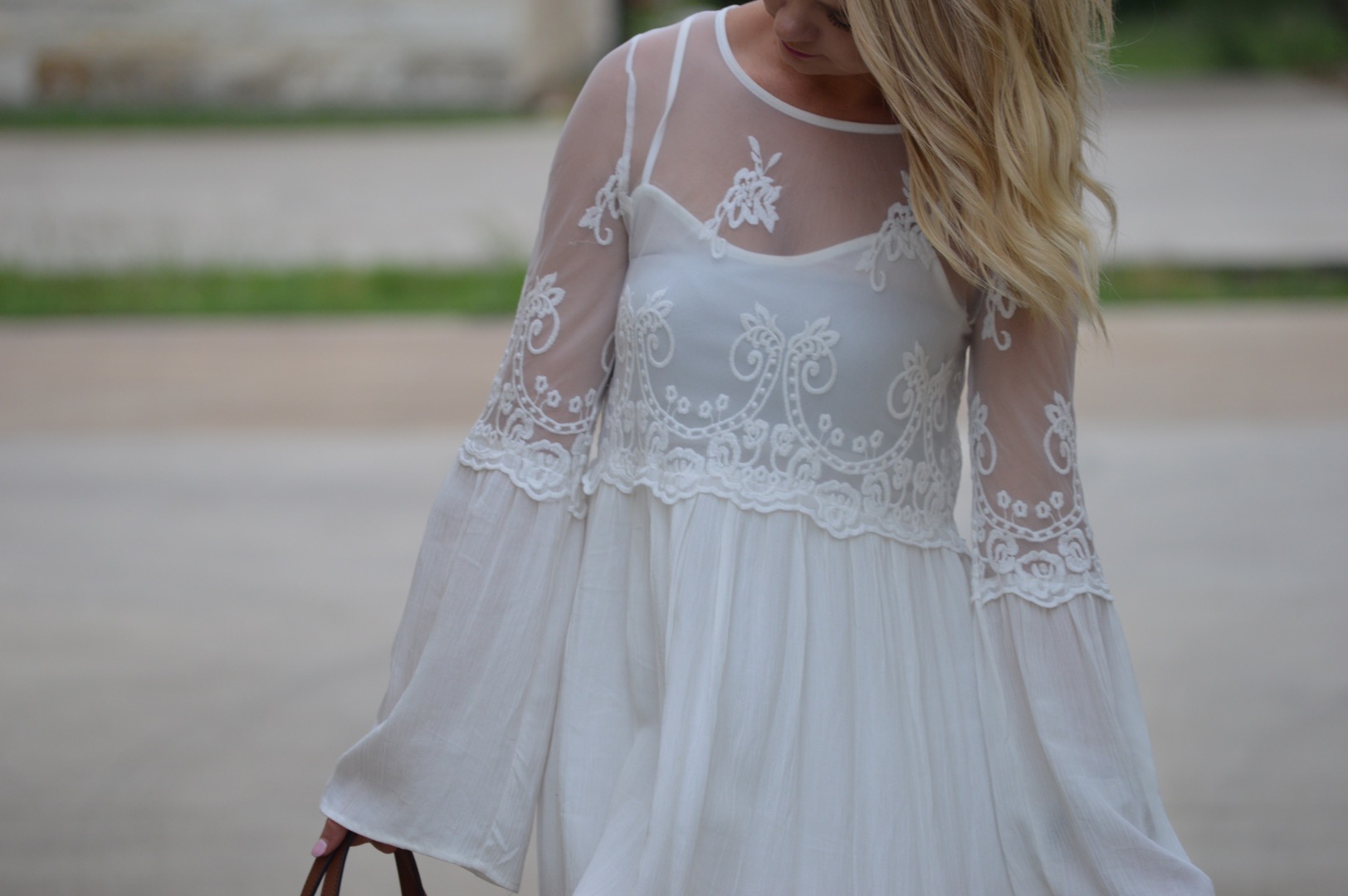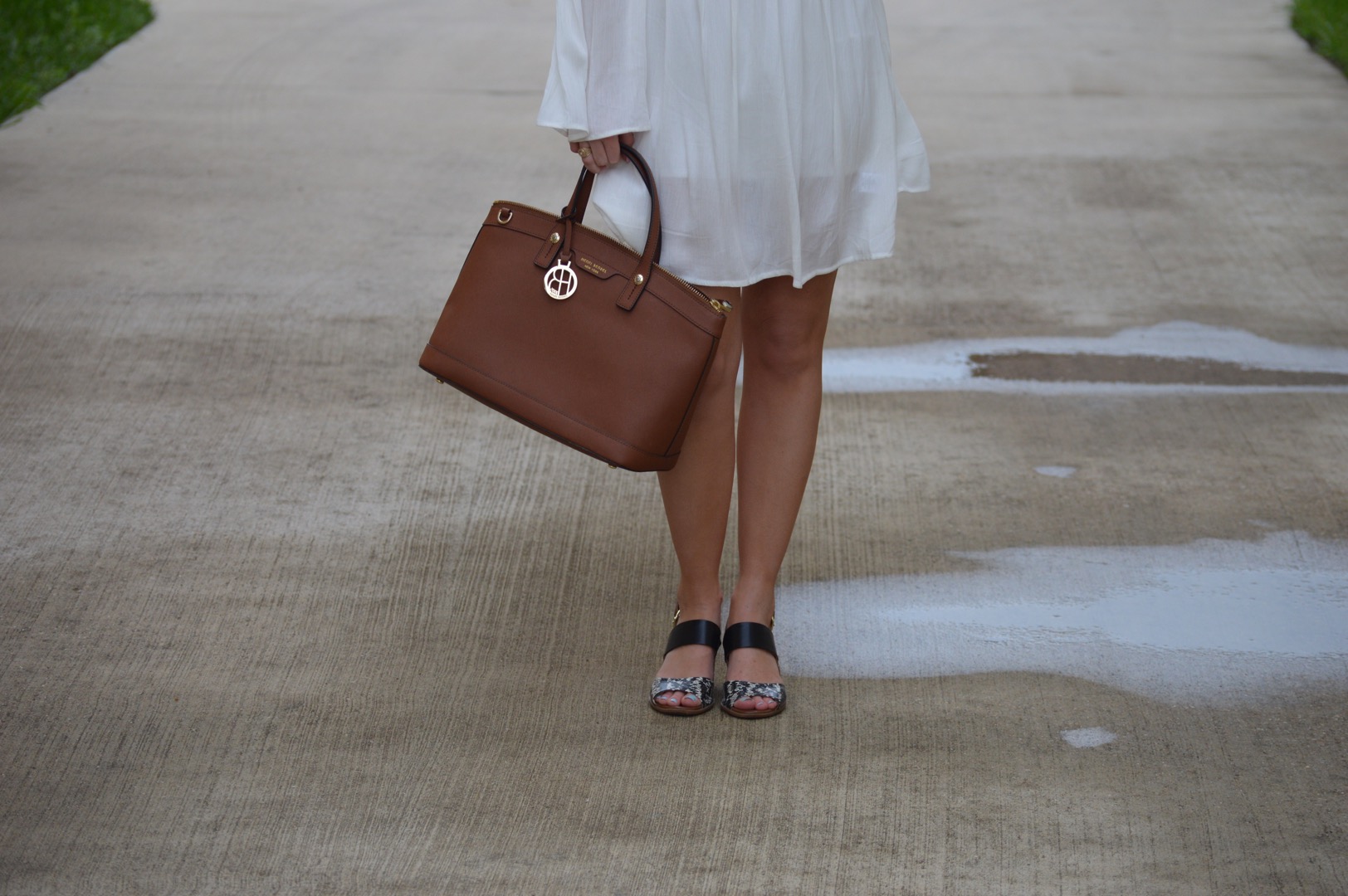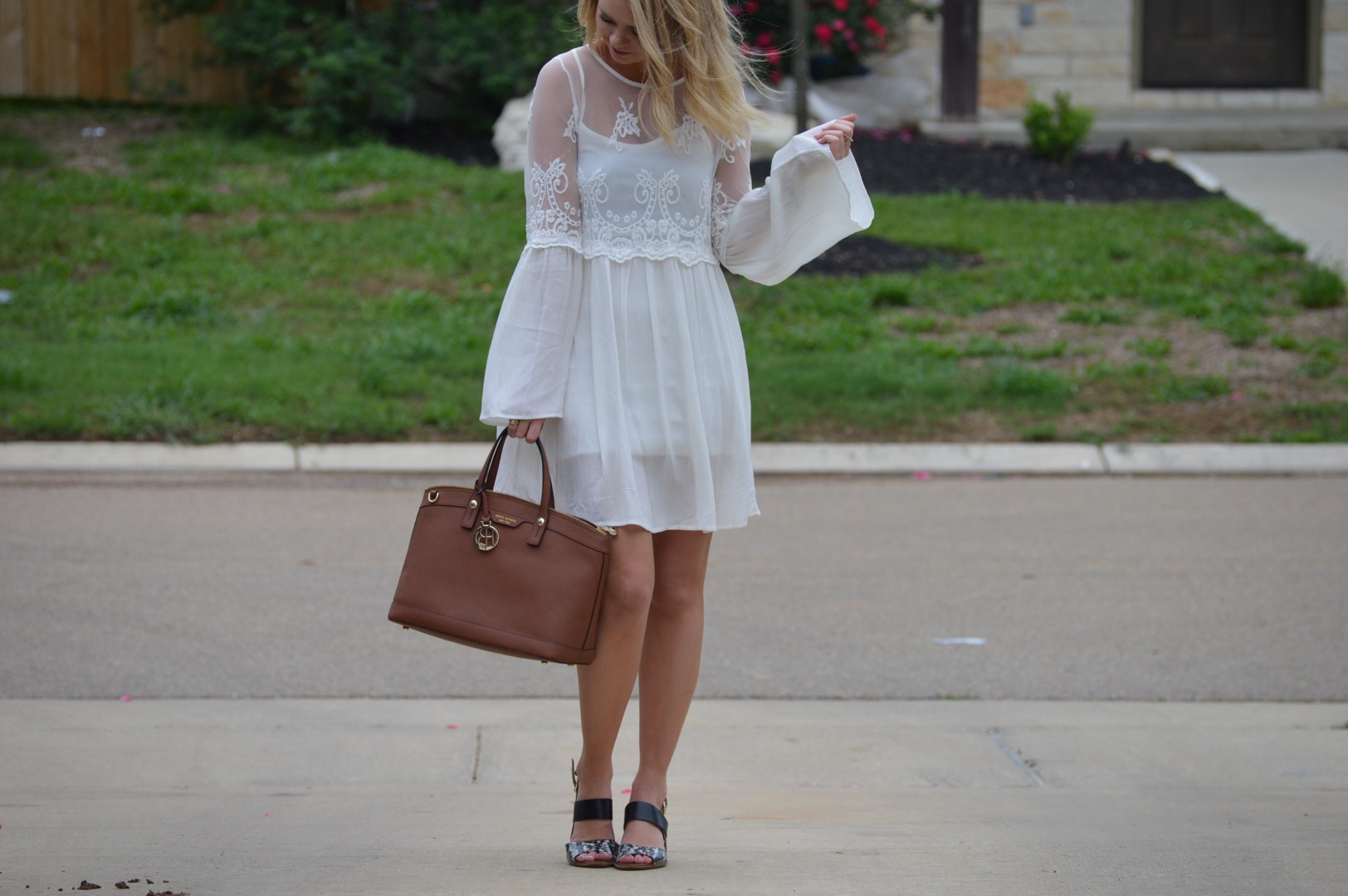 Dress: Nordstrom// Shoes: DSW [similar]// Purse: Henri Bendel//
Happy Monday, love! The wedding bells are officially ringing this spring & if you are a bride-to-be I have the perfect dress for one of your upcoming showers.
First off, congrats if you are one of the bride-to-be's I am directing this post to! If you're not, no worries… I purchased this dress just cause, so you can too 😉 I am a sucker for white, especially if you pair it with bell sleeves & some lace. I came across this dress from Nordstrom a couple weeks ago & plan on wearing it for graduation with some fun heels! If you are a bride this dress would be awesome for one of your showers [because what bride does not love wearing white to all her special events?]. I've found that this dress is one of those "feel good" dresses where you instantly feel like a million bucks, which makes it perfect for any special event you may have!
One thing I strongly encourage if you purchase this dress, is to go up a size. I purchased an XS & desperately wish I would have gotten a S. The slip underneath is extremely tiny, so I plan on taking it out & putting my own slip underneath. You can find this dress at your local Nordstrom or online for under $50. I can almost promise you will get great use out of it!
I hope you have a great week & stay dry if you are in Texas, it has been a monsoon outside the past couple days! Let me know if you know of any other white dresses I may need to get my hands on & share with my bride-to-be friends.
xoxo
Geordian