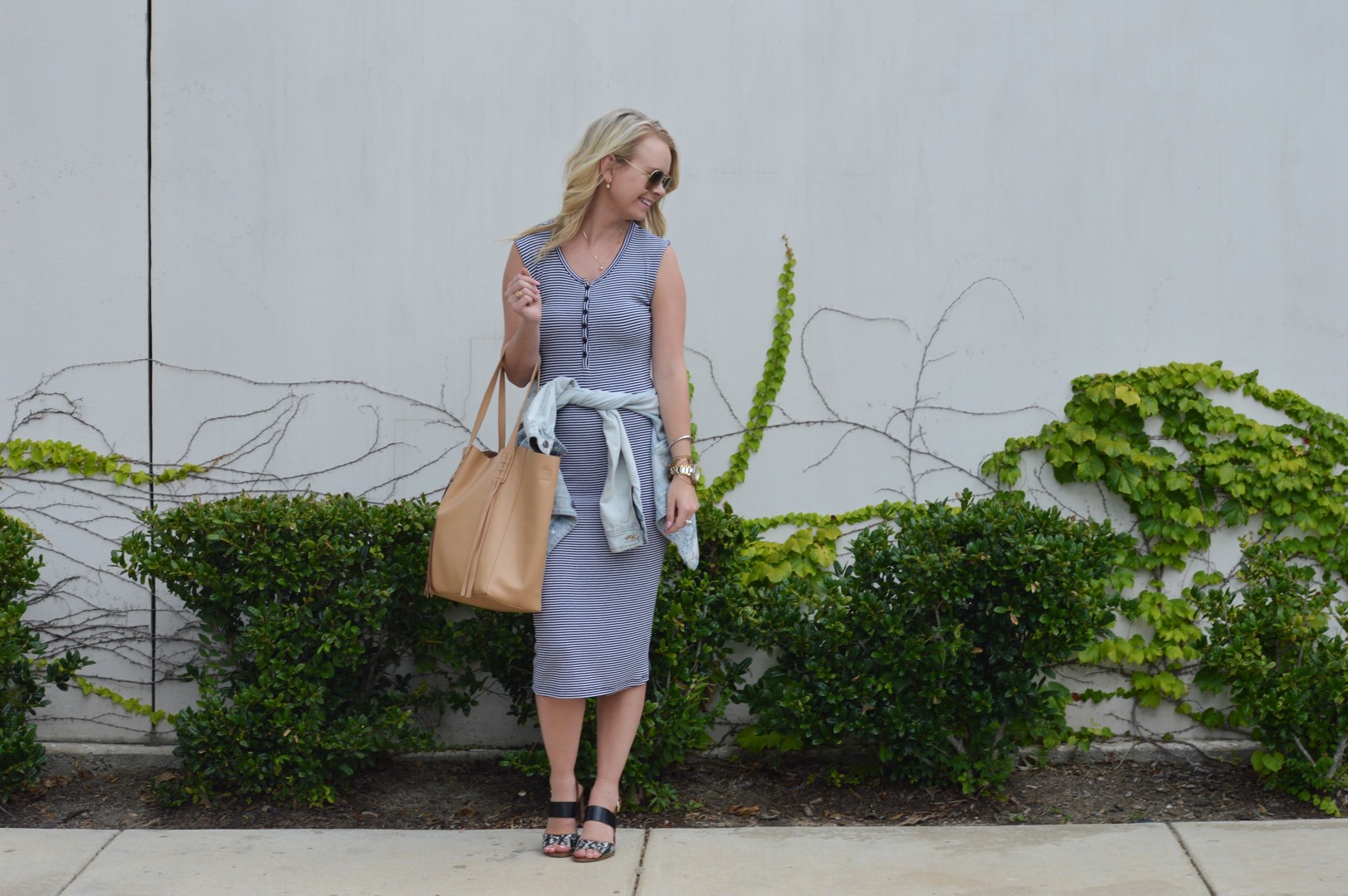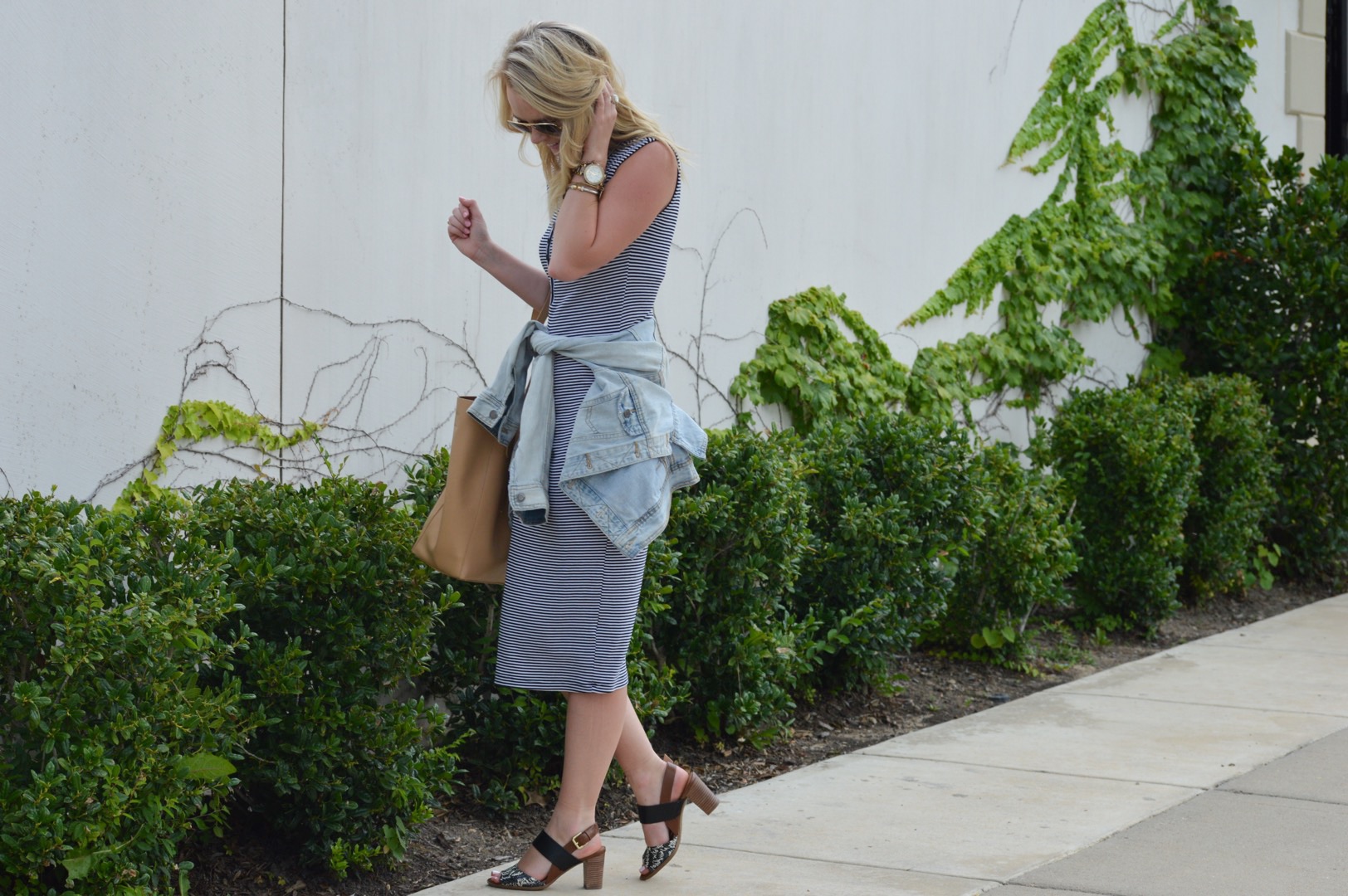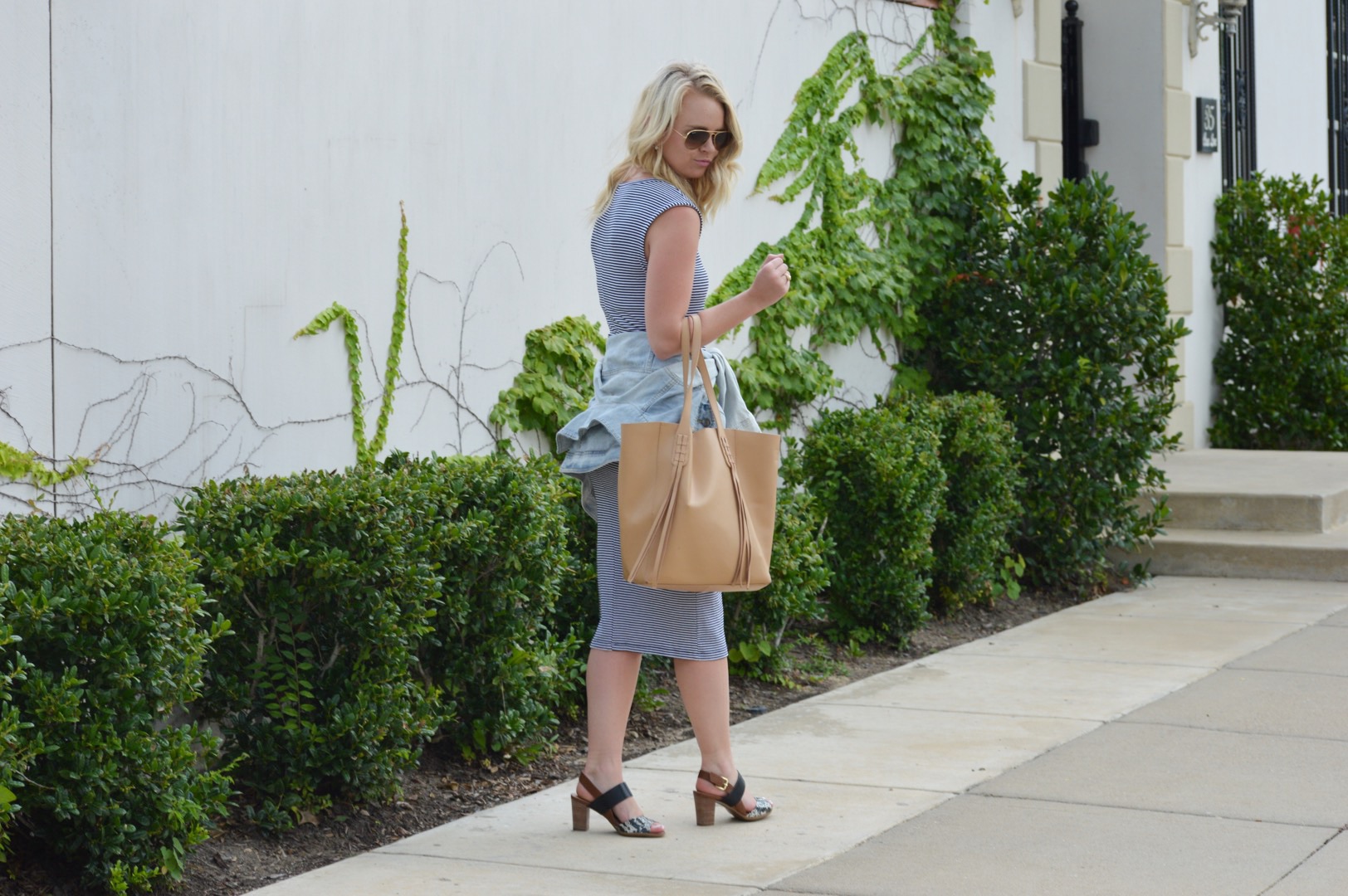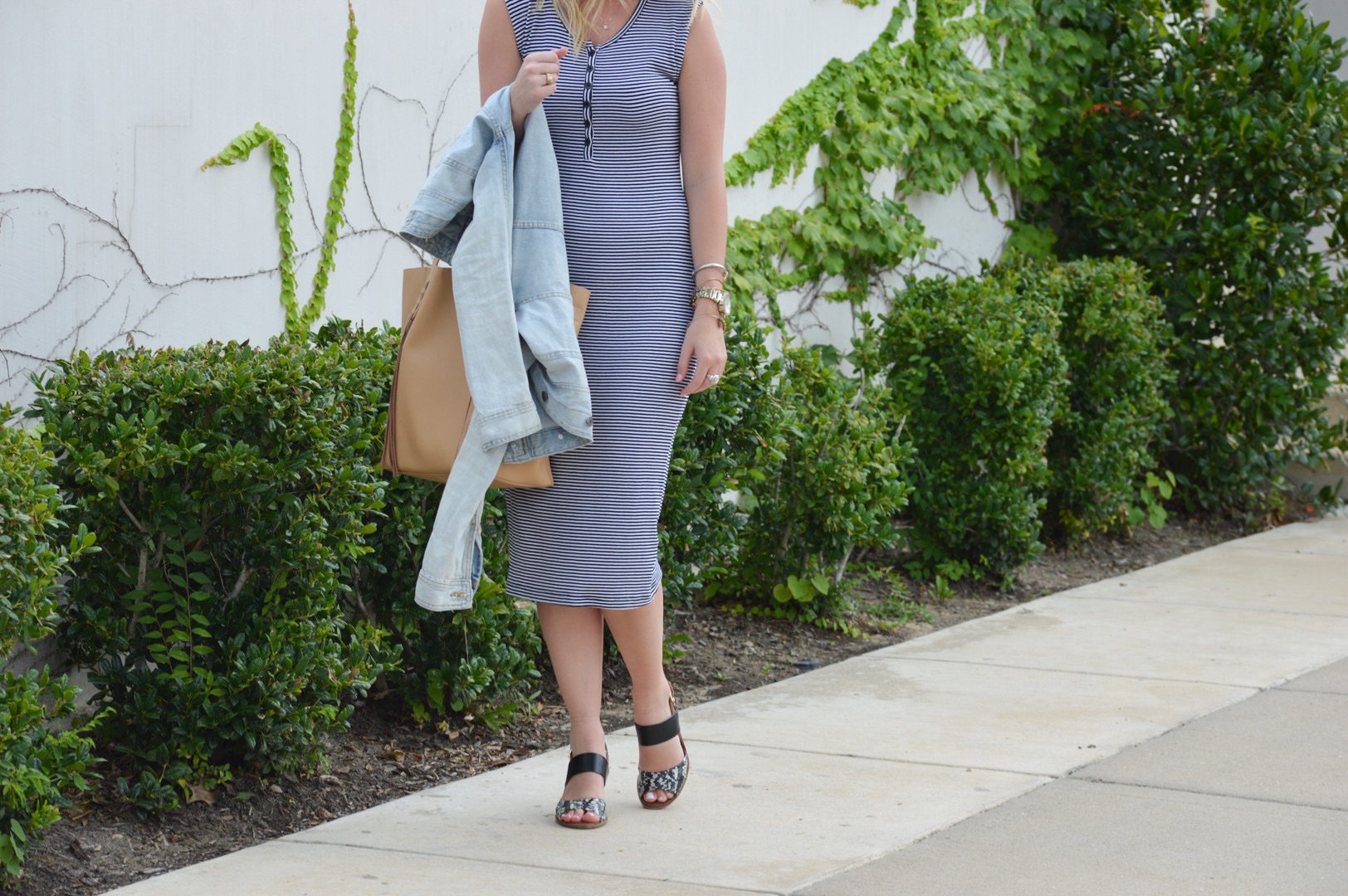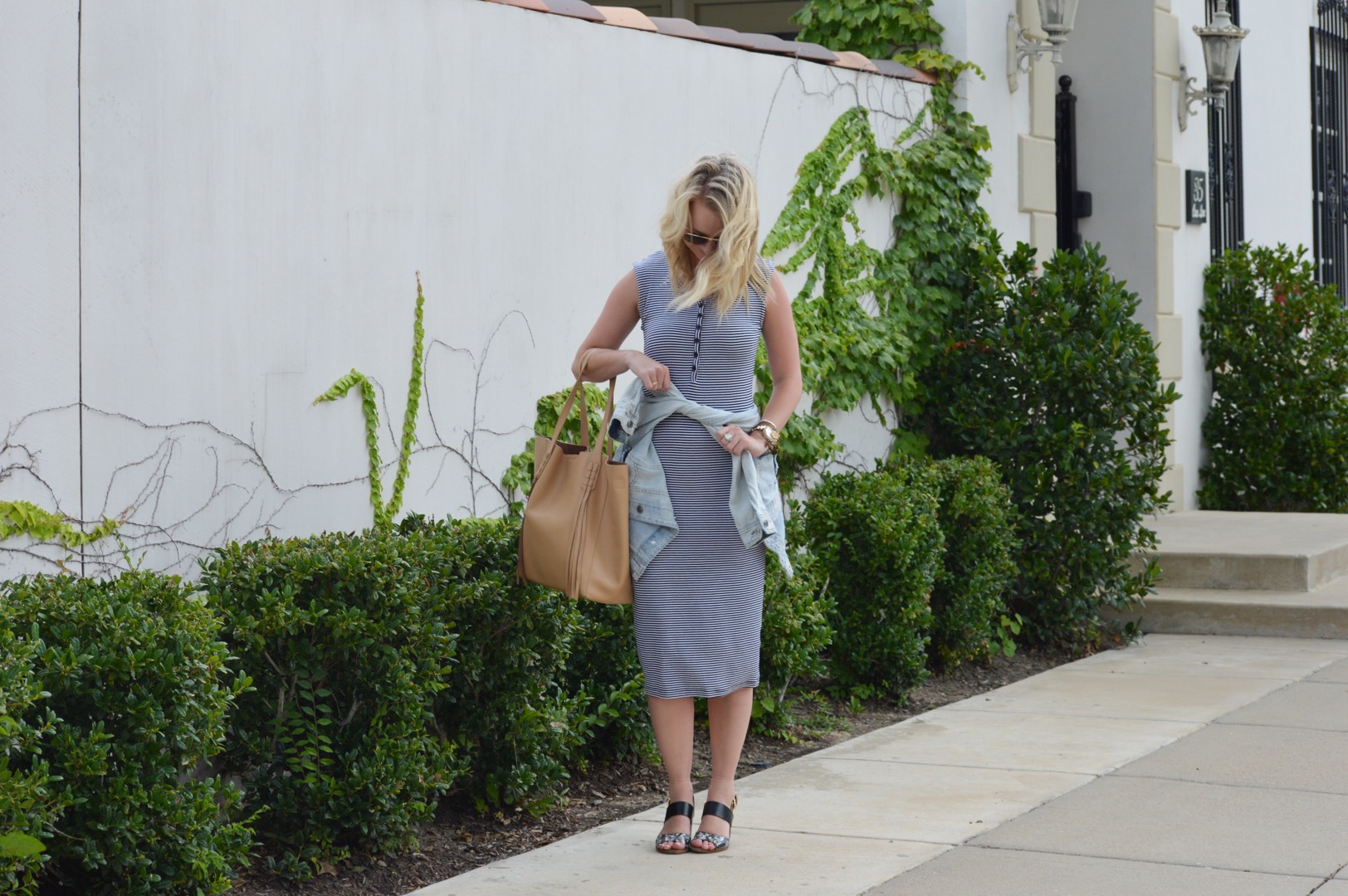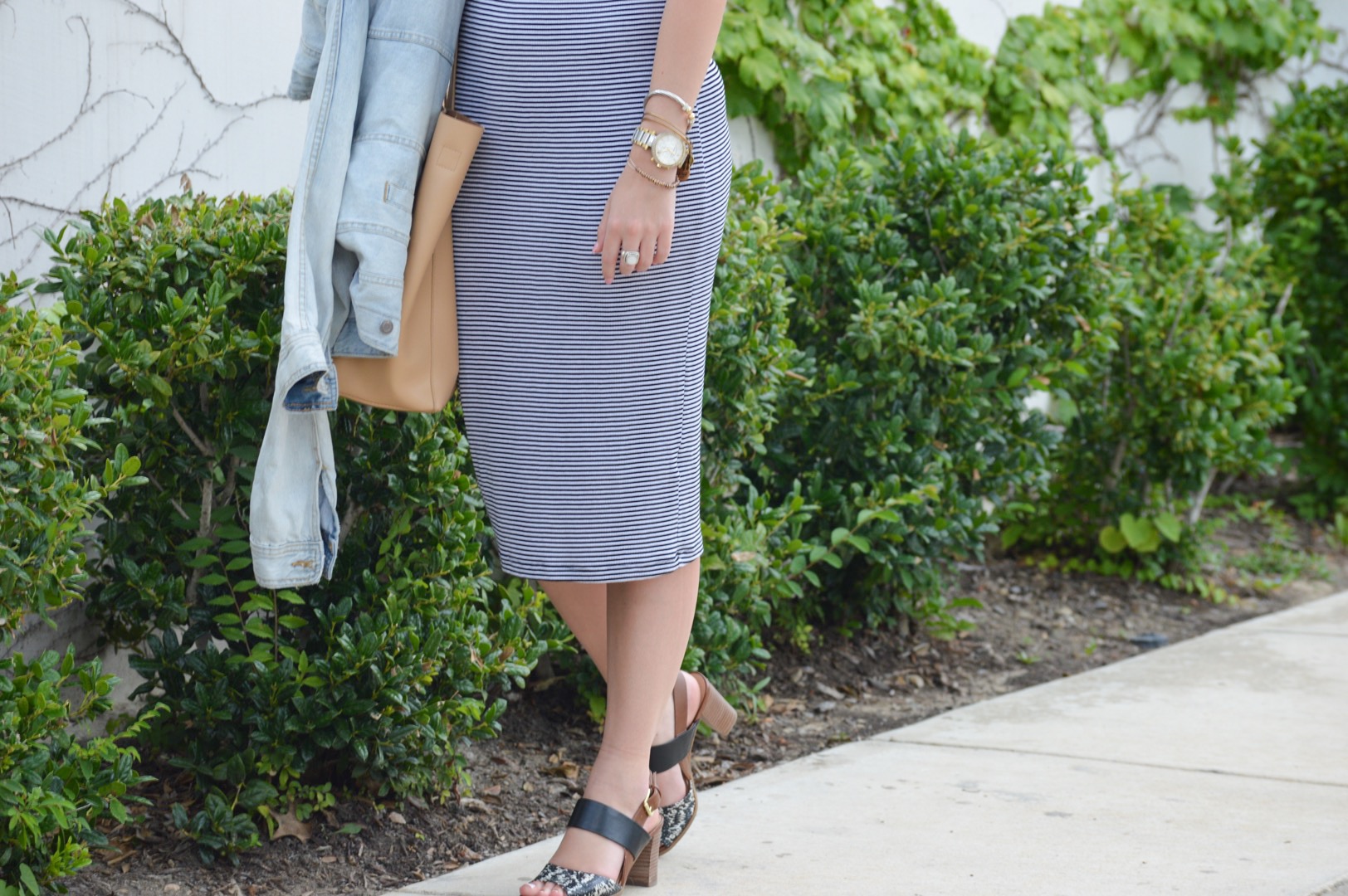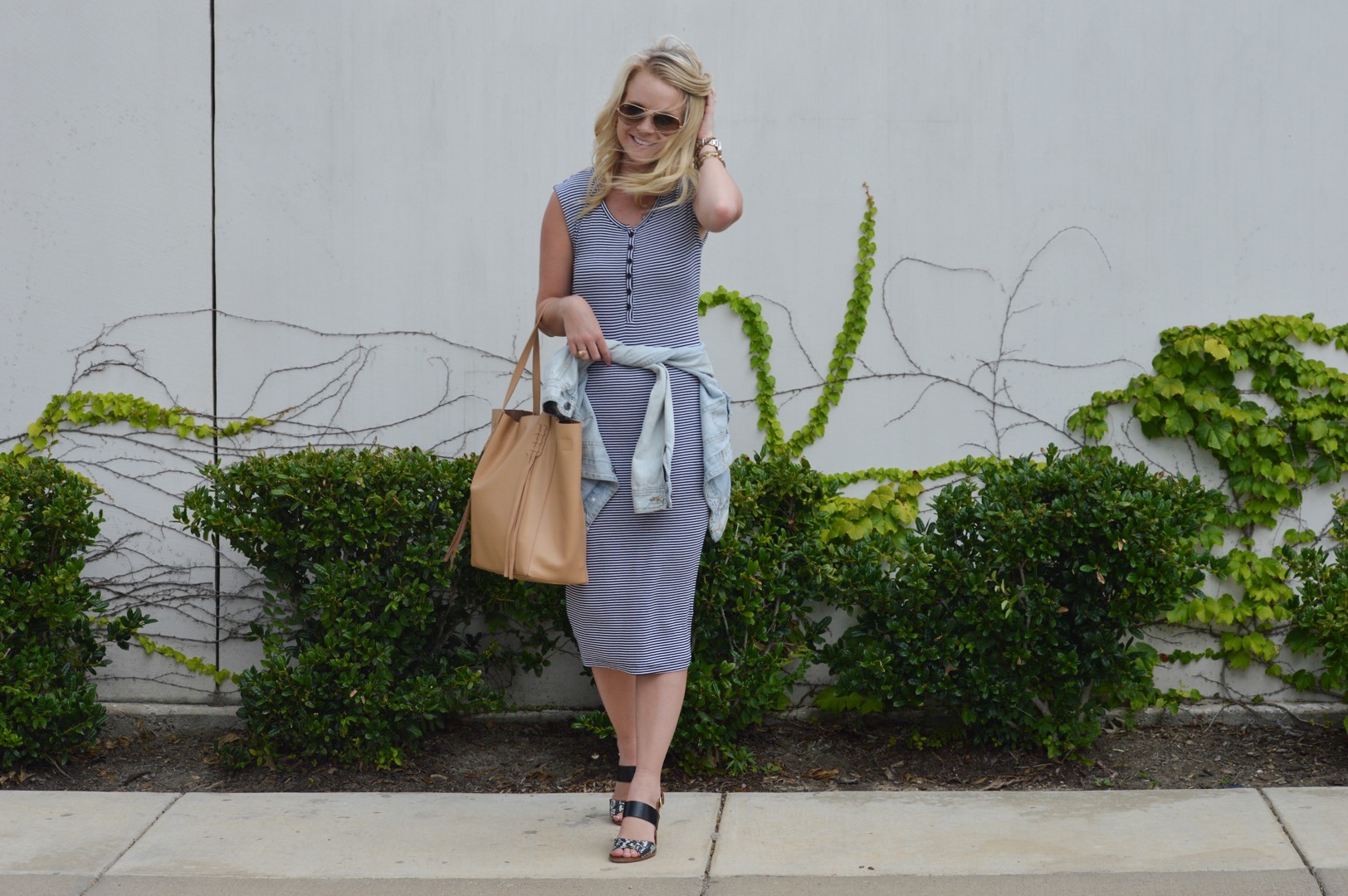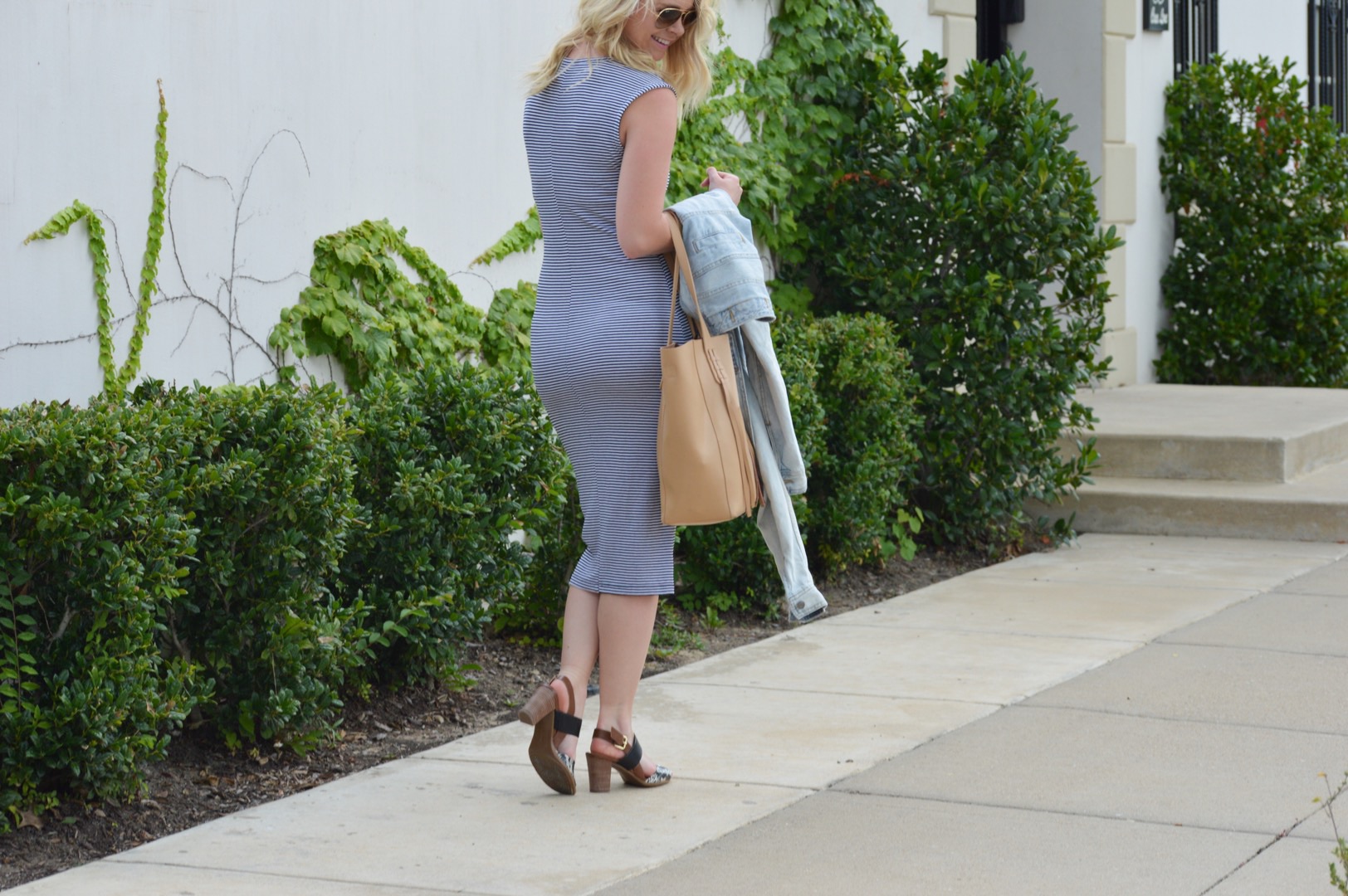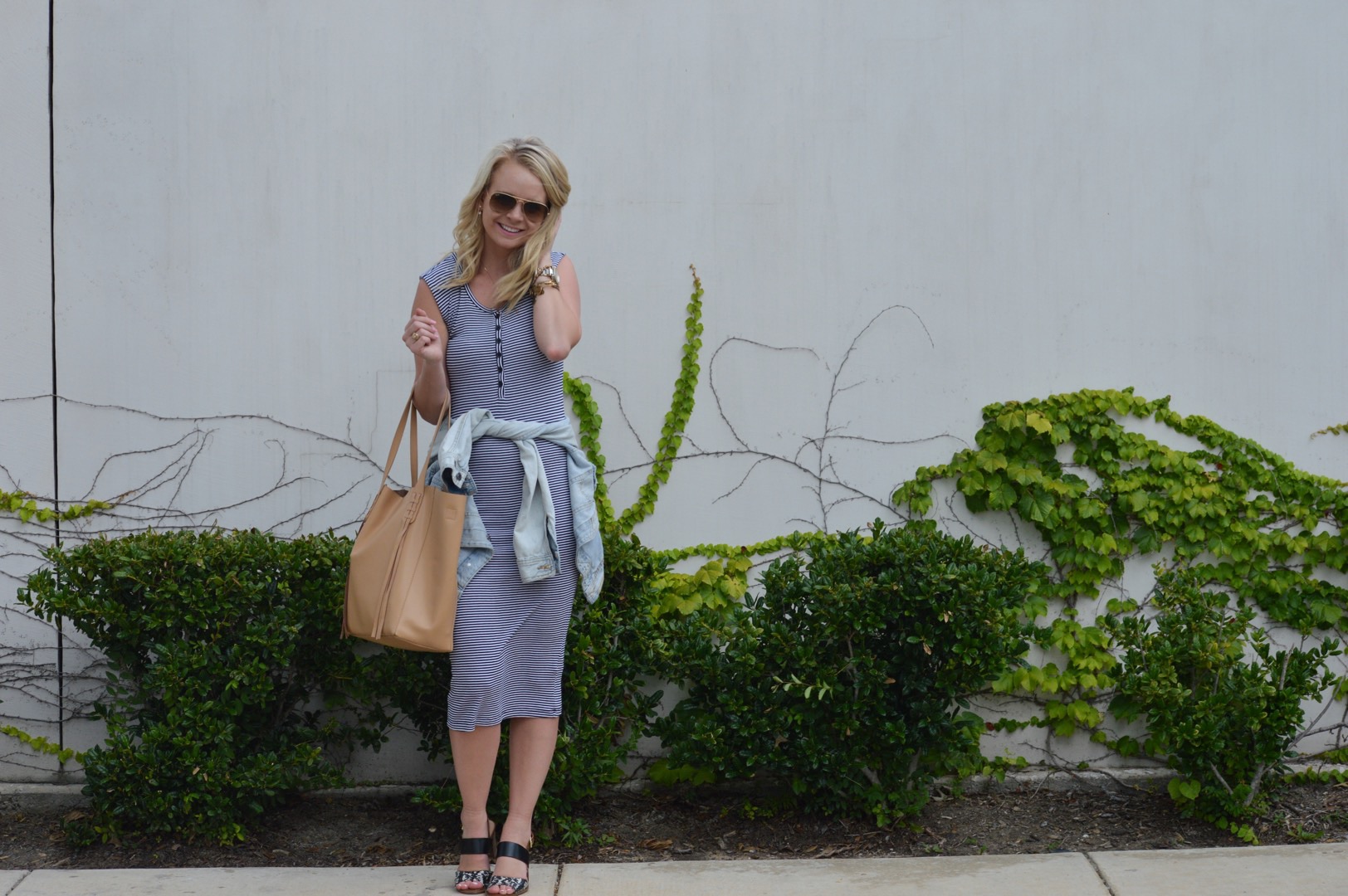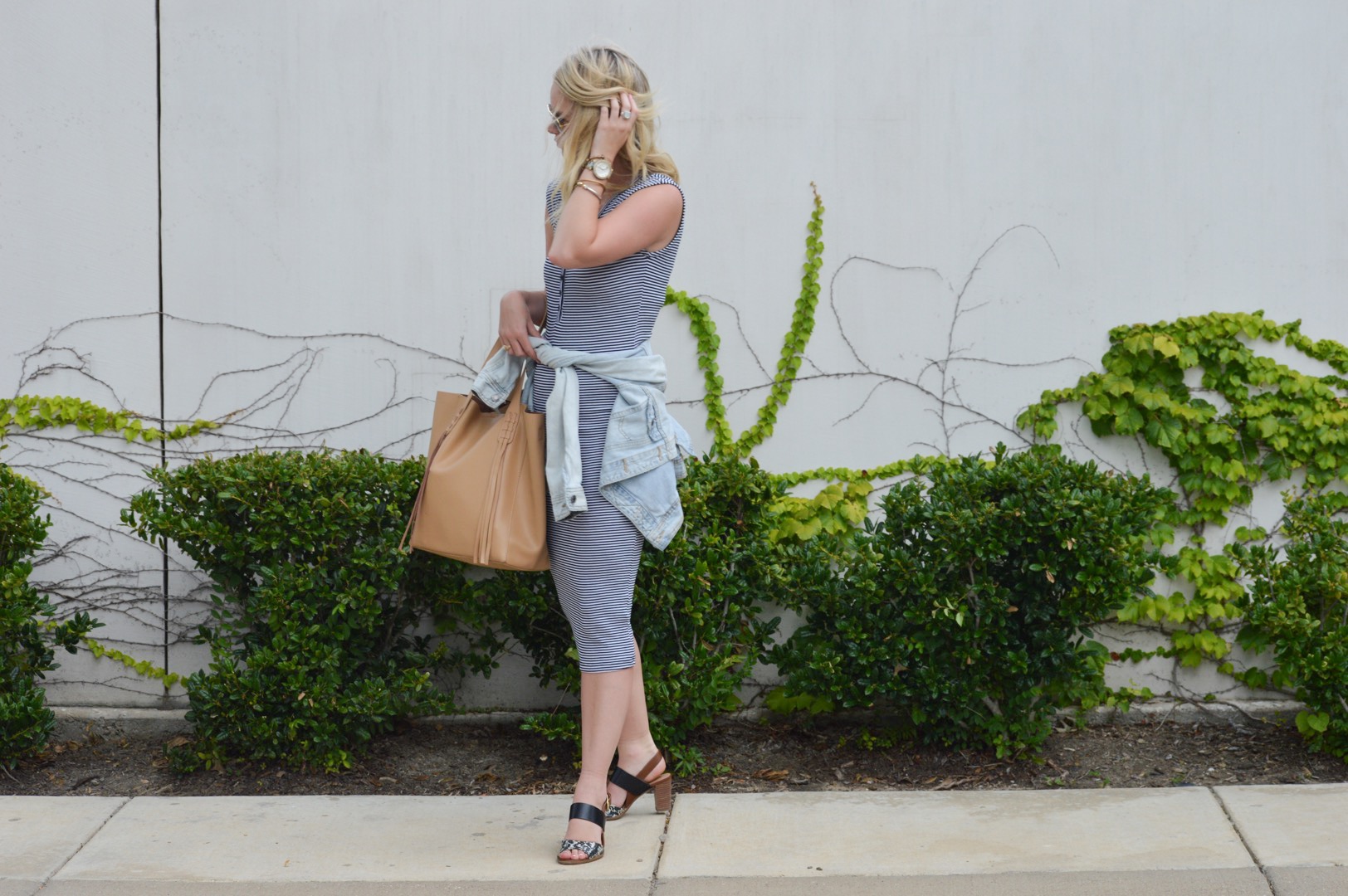 Dress: Old Navy// Denim Jacket: Target// Shoes: DSW// Purse: SAKS Off 5th [similar]//
Sunglasses: Ray Ban// Watch: Michael Kors// Lipstick: MAC [color snob]//
Hi there! I hope you are having a wonderful holiday weekend. I know I am, just relaxing by the pool & getting some sun! My definition of the perfect weekend 😉 With it being the weekend, I figured it would be appropriate to feature this stripe dress that is great for running errands [because girl let me tell you, this is probably one of the most comfortable things I own]!
When running around town I love to feel put together, yet still be comfy! I love wearing denim shorts & a cute top in the summer while running errands, but lets be honest… denim shorts are not always the comfiest option. So you can never go wrong with a mid maxi dress like above & you can add in your favorite denim with a jacket thrown around your waist. Denim jackets are that accessory to make your outfit extra cute! And it comes in handy if you are like me & typically get chilly at restaurants or in stores.
This outfit  can be put together for under $55 with the dress & jacket! The best part is they are pieces you will most definitely wear again. I know I wear my denim jacket ALL THE TIME in the fall… so if you have not invested in one yet- I encourage you to do so.
What are some of your favorite summer errand outfits?
Have a great remainder of your long weekend!