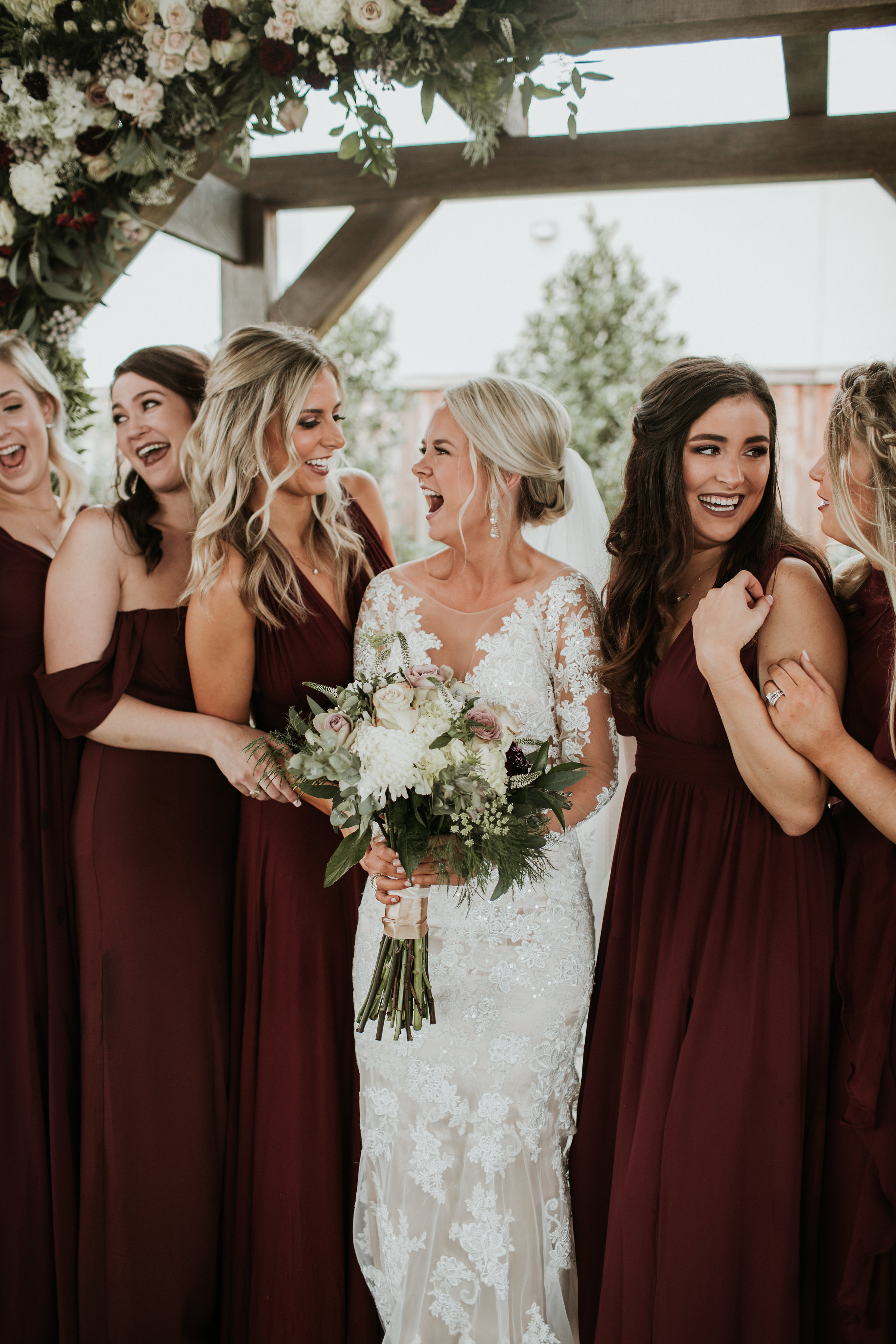 I have had countless questions on everything pertaining to bridesmaid's attire for the day of the wedding, so today's #WeddingWednesday is giving you all the details for just that. So if you are a bride to be & are in need of some guidance for all things bridesmaids, keep reading to learn my in's and outs 😉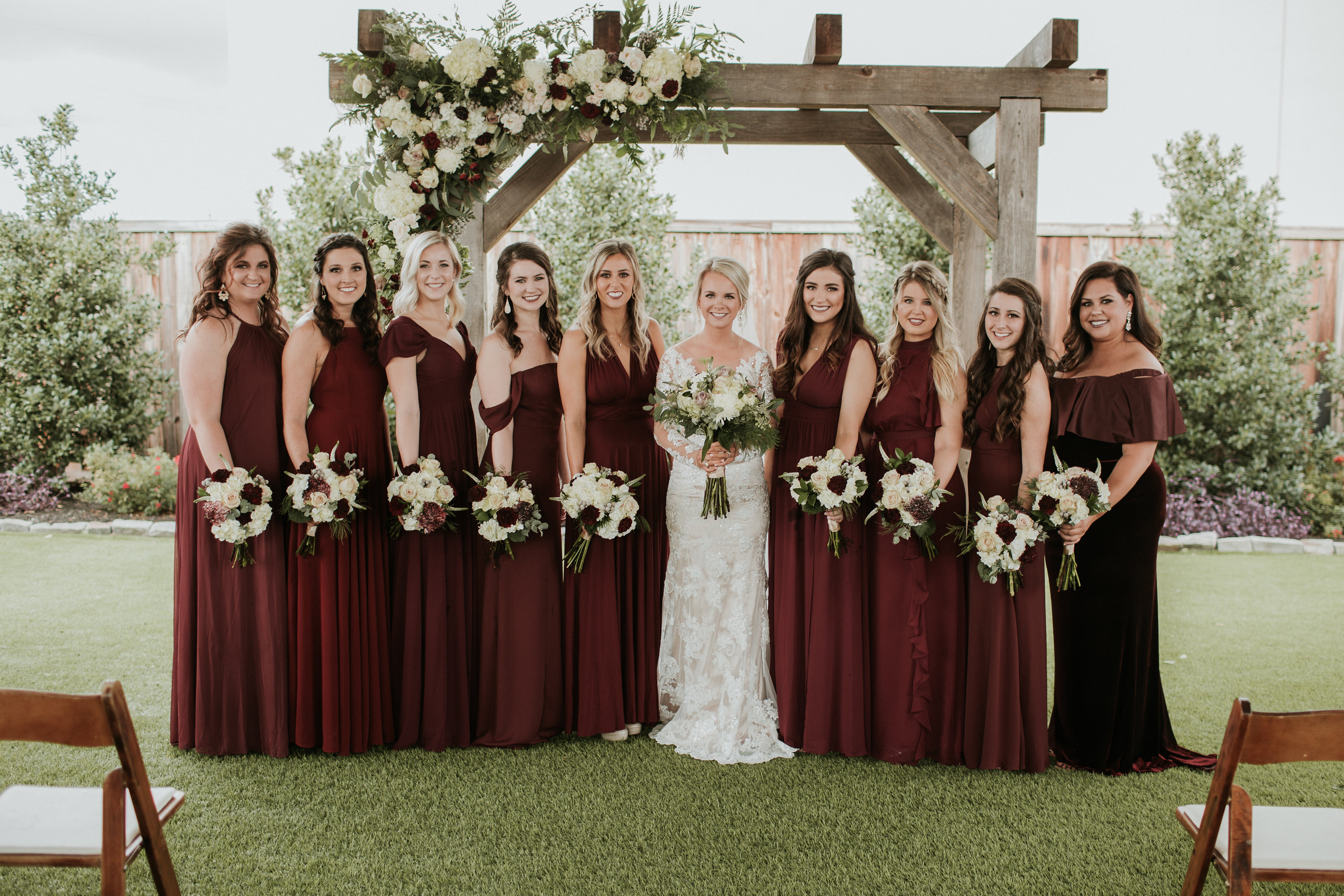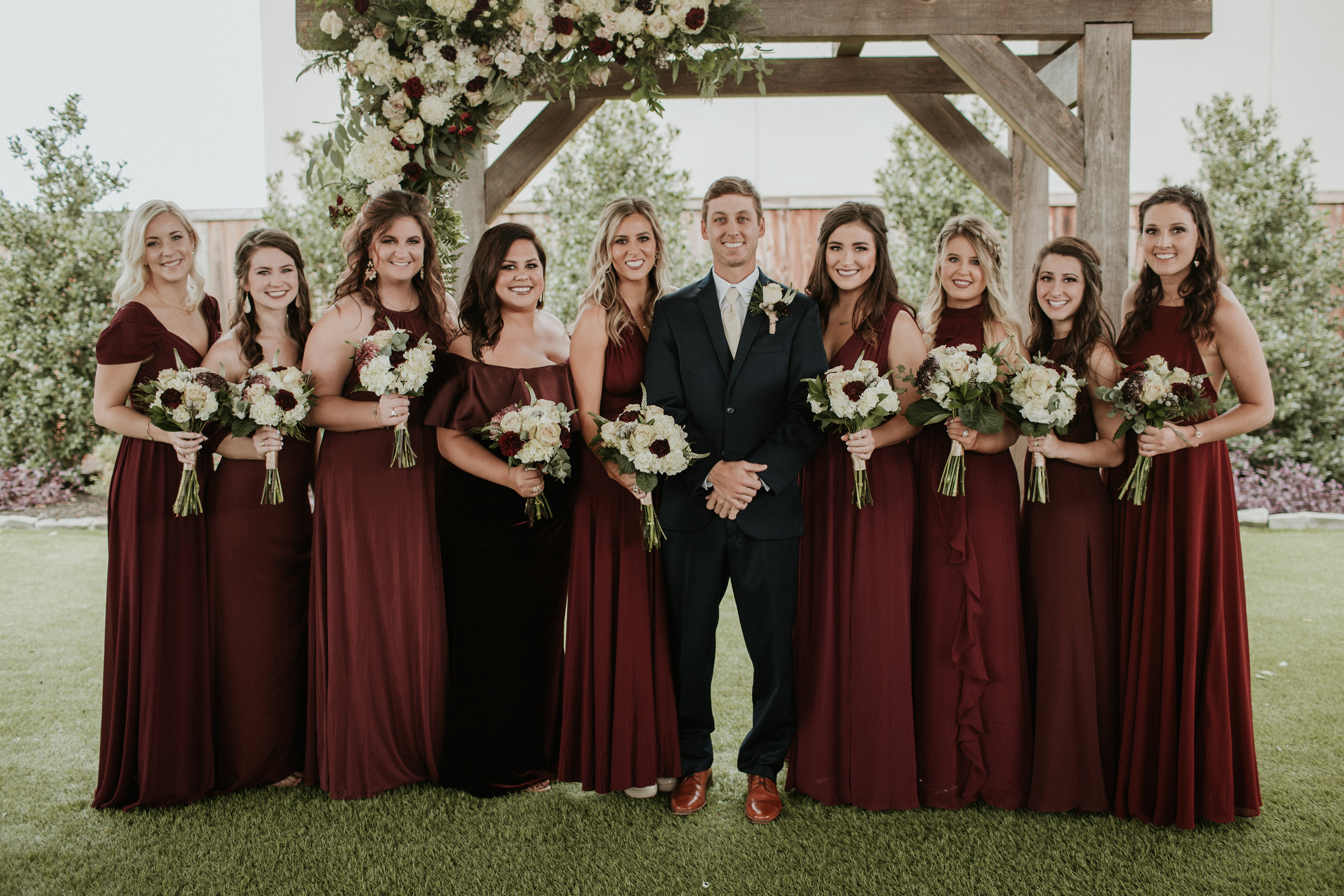 When we started wedding planning, I knew I wanted a fall wedding. With a fall wedding, comes fall colors [which are my faves]! I knew from the beginning I wanted a deep wine color as an accent color & the bridesmaid's dresses. Leading up to being engaged, I had been in several weddings and had a feel for what I liked & disliked. With that said, I knew I wanted my girls dresses to be different. I think it is so fun being a bridesmaid and having the freedom to pick your own dress! I told my girls the color scheme I was going for & seriously let them pick just about anything. My only request was no long sleeves [since my dress had sleeves] & no strapless! I really wanted everyone's dresses to be unique & wanted each girl to feel confident in what she was wearing. I LOVE the wedding pictures where the girls dresses are all in the same color palette but where the shades vary. So I tried to accomplish just that!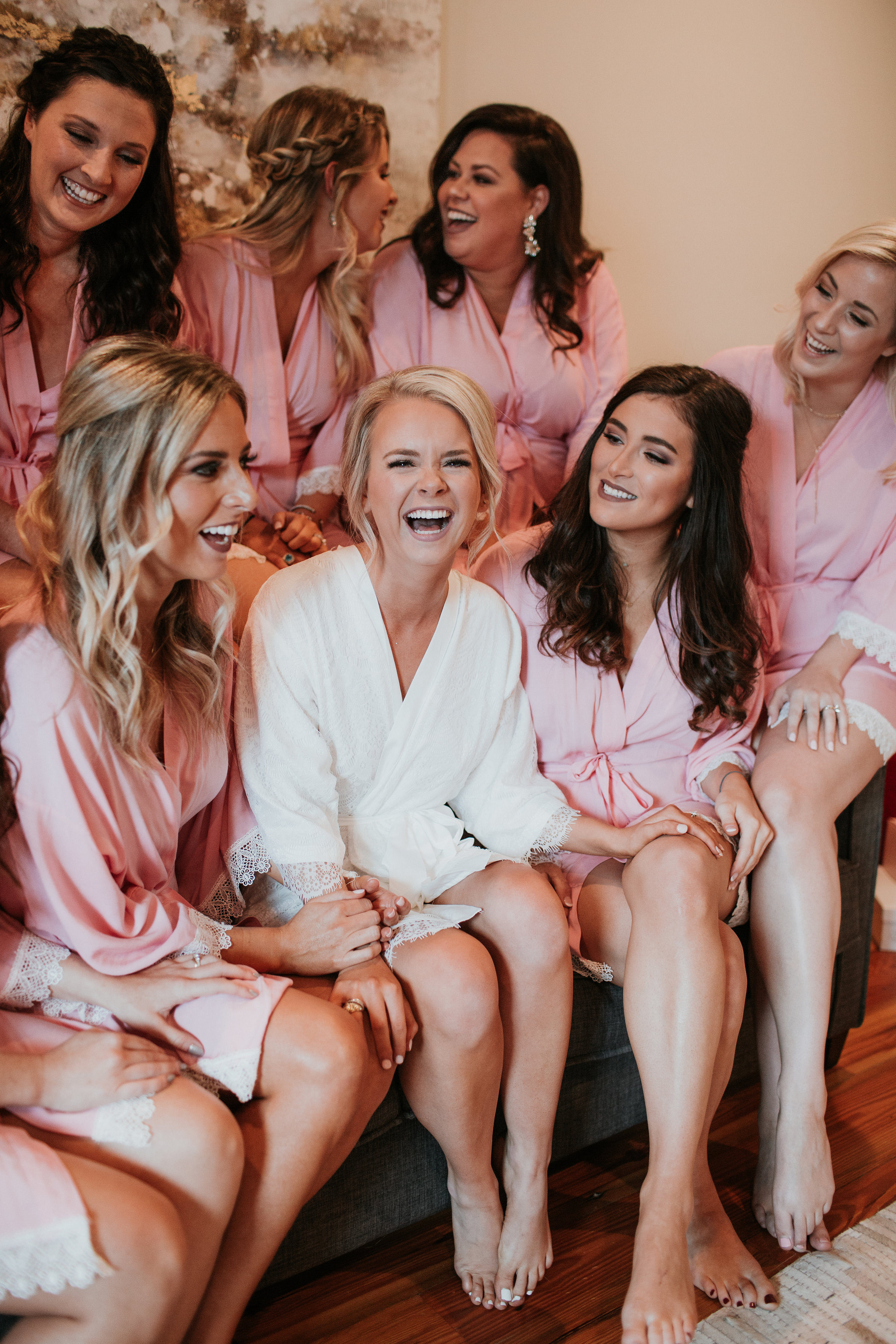 Most of my bridesmaids found their dresses from Lulu's! Super inexpensive, great quality & they had the exact color scheme I was going for. I personally do not think it is fair to pick out $200 bridesmaids dresses, & have your girls pay for them, when you know they will most likely never wear it again. The freedom I gave my girls allowed them to find a dress they loved for $60 or $200. Which made me feel a little less guilty for not paying for their dresses. They each know I would have paid for them if I was made of money. 😉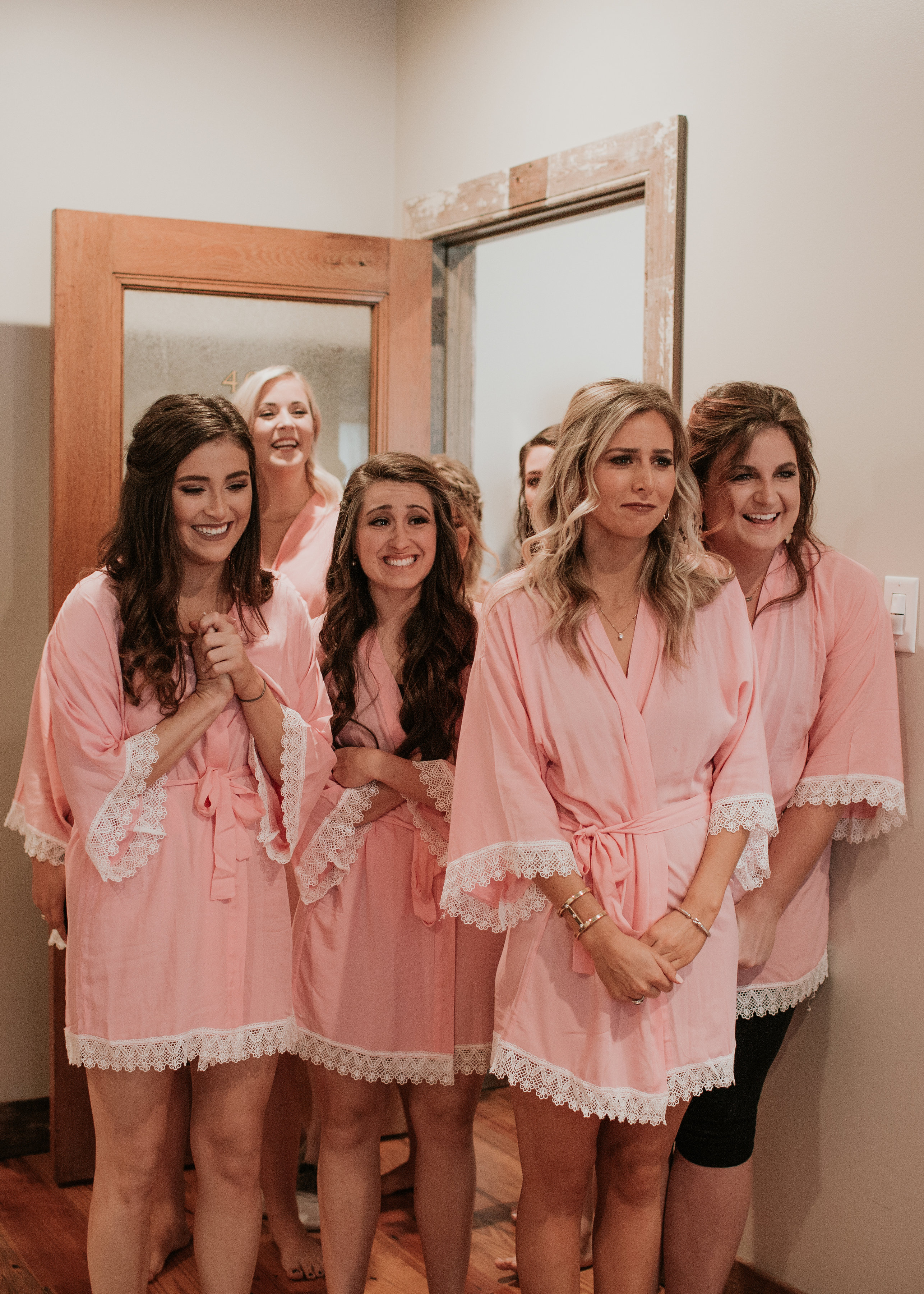 Now for the bridesmaid's robes, I searched and searched for these forever! I did not want to spend a whole lot on their robes, since I knew they would not wear them again. I mean, I have been in 4 weddings & have not wore one of the robes again. I found these robes for a pretty good deal & was super impressed by how they turned out. I am a pink girl at heart so that is where the color came from. And if you know me, you know I love lace! So the pink robes with lace detail were my cup of tea. Classy & girly, just what I like!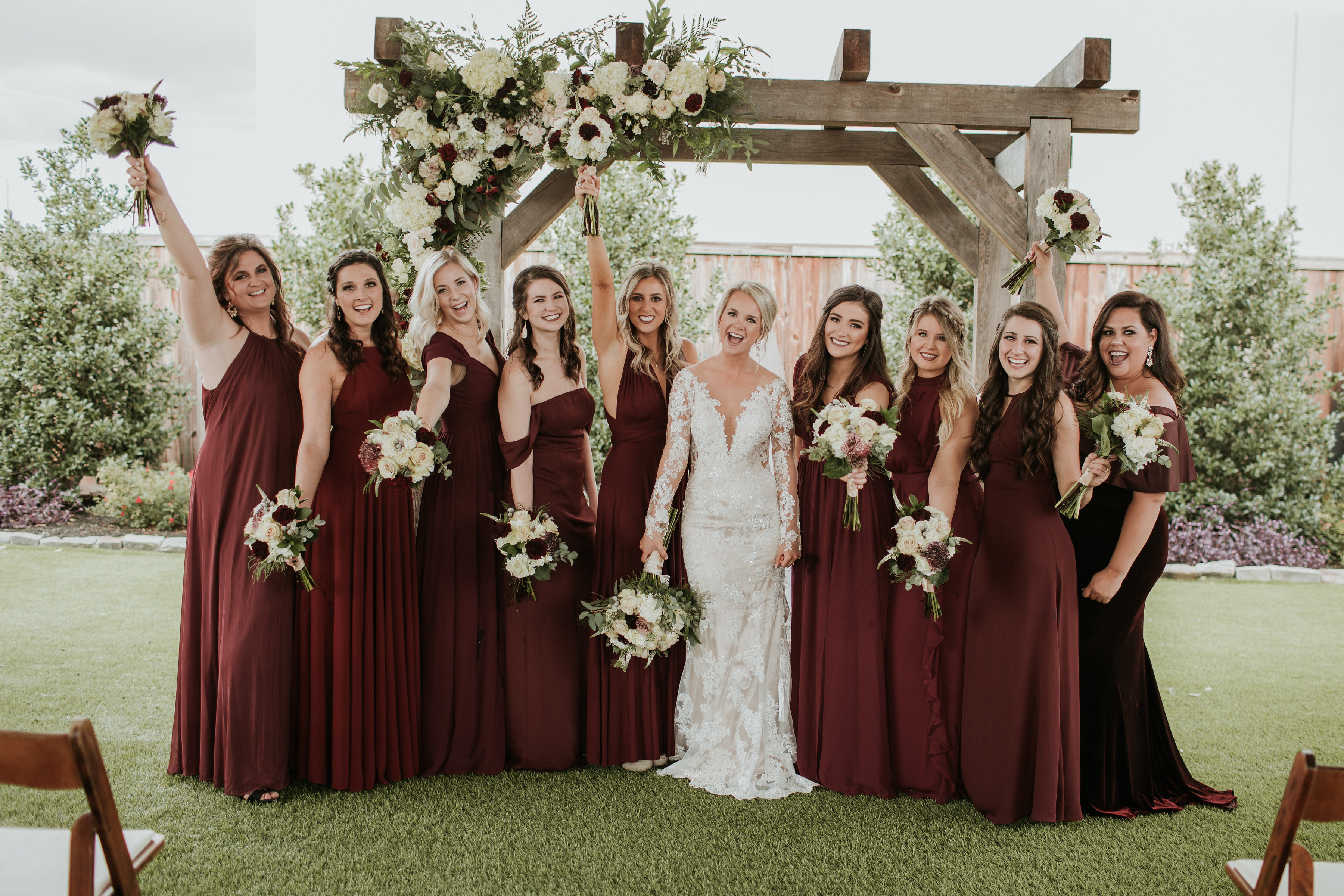 I know I will get questions, so know that I will be doing a post on my bridal robe & getting ready logistics later on. So stay tuned for that!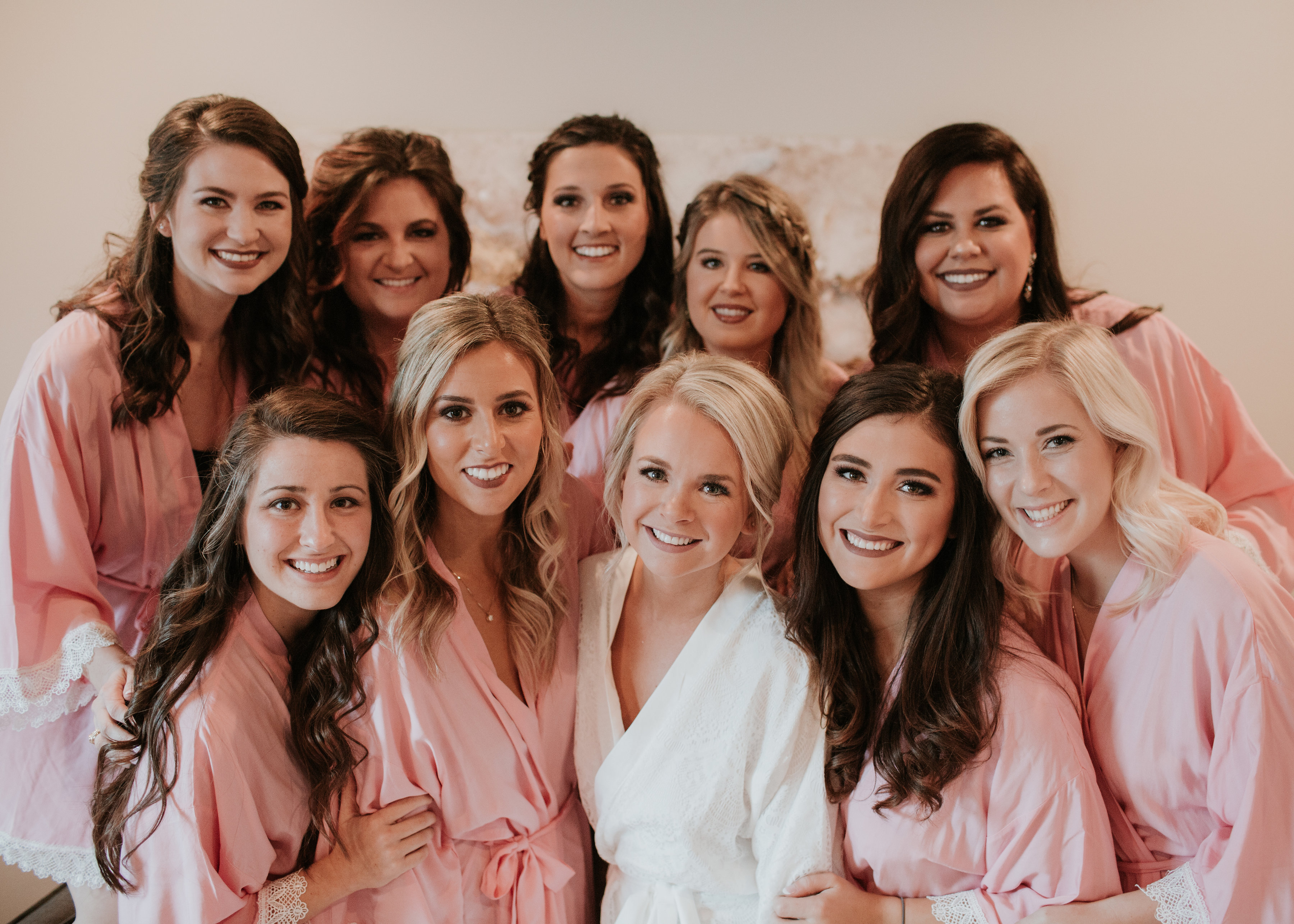 What are your bridesmaids wearing for the day of?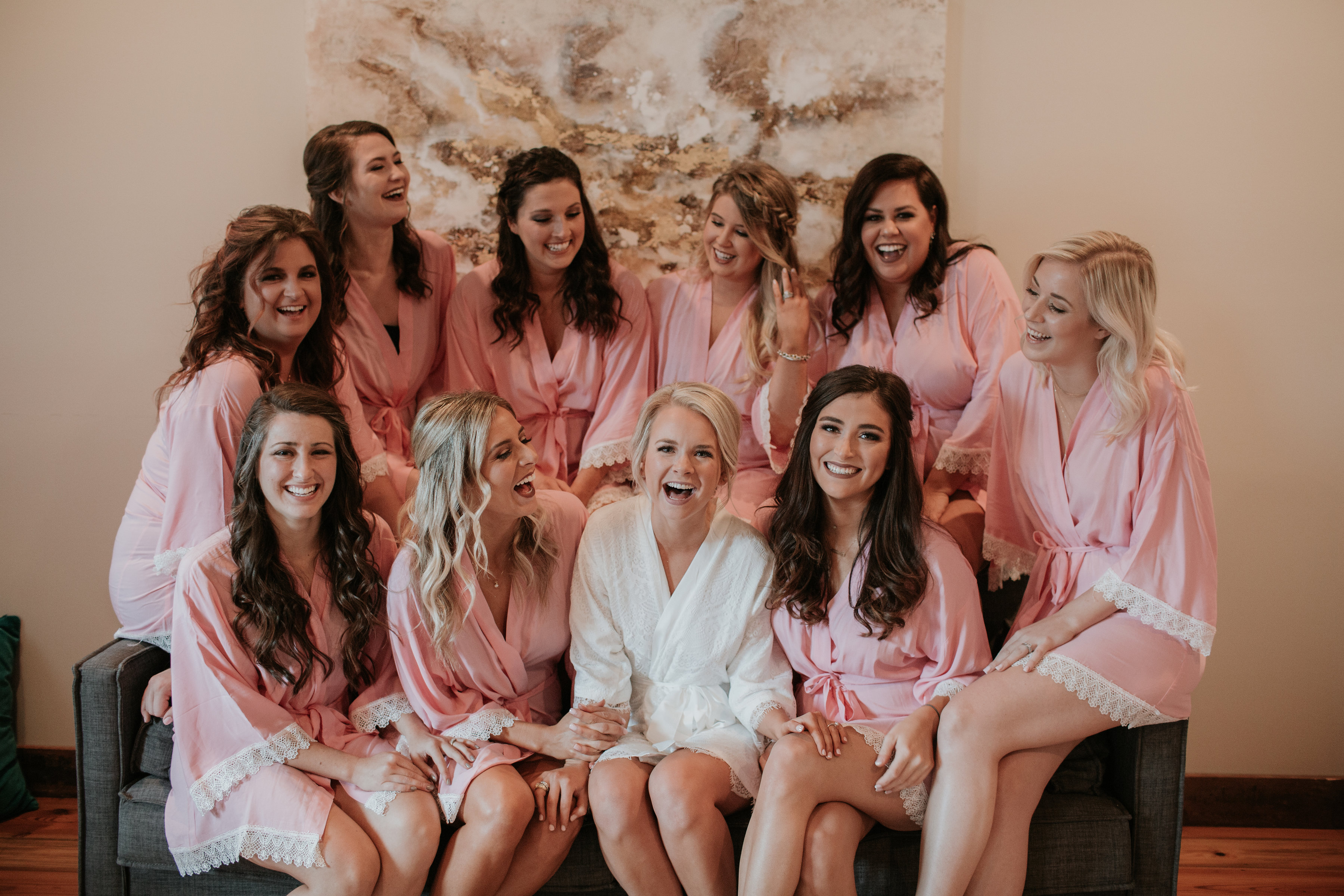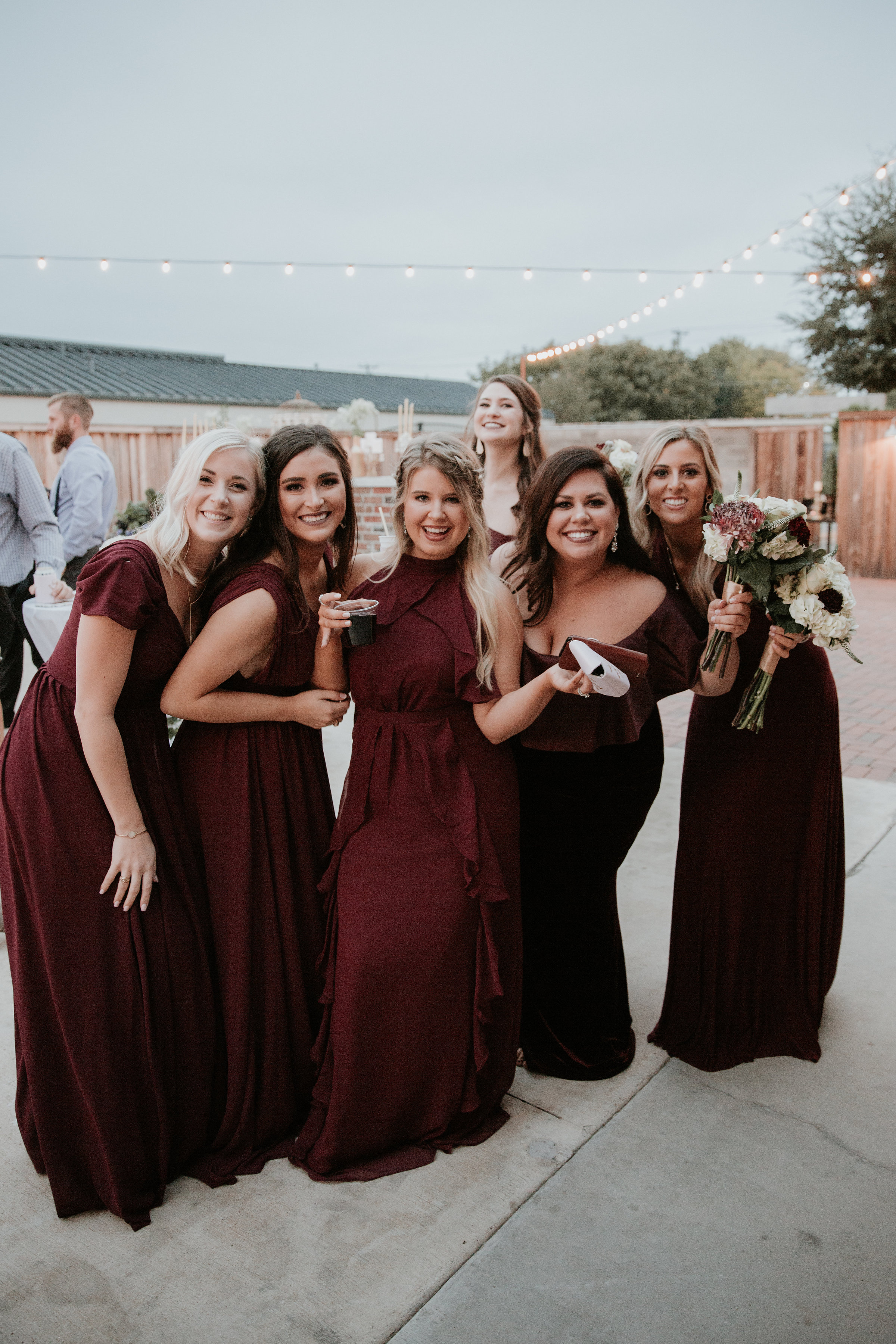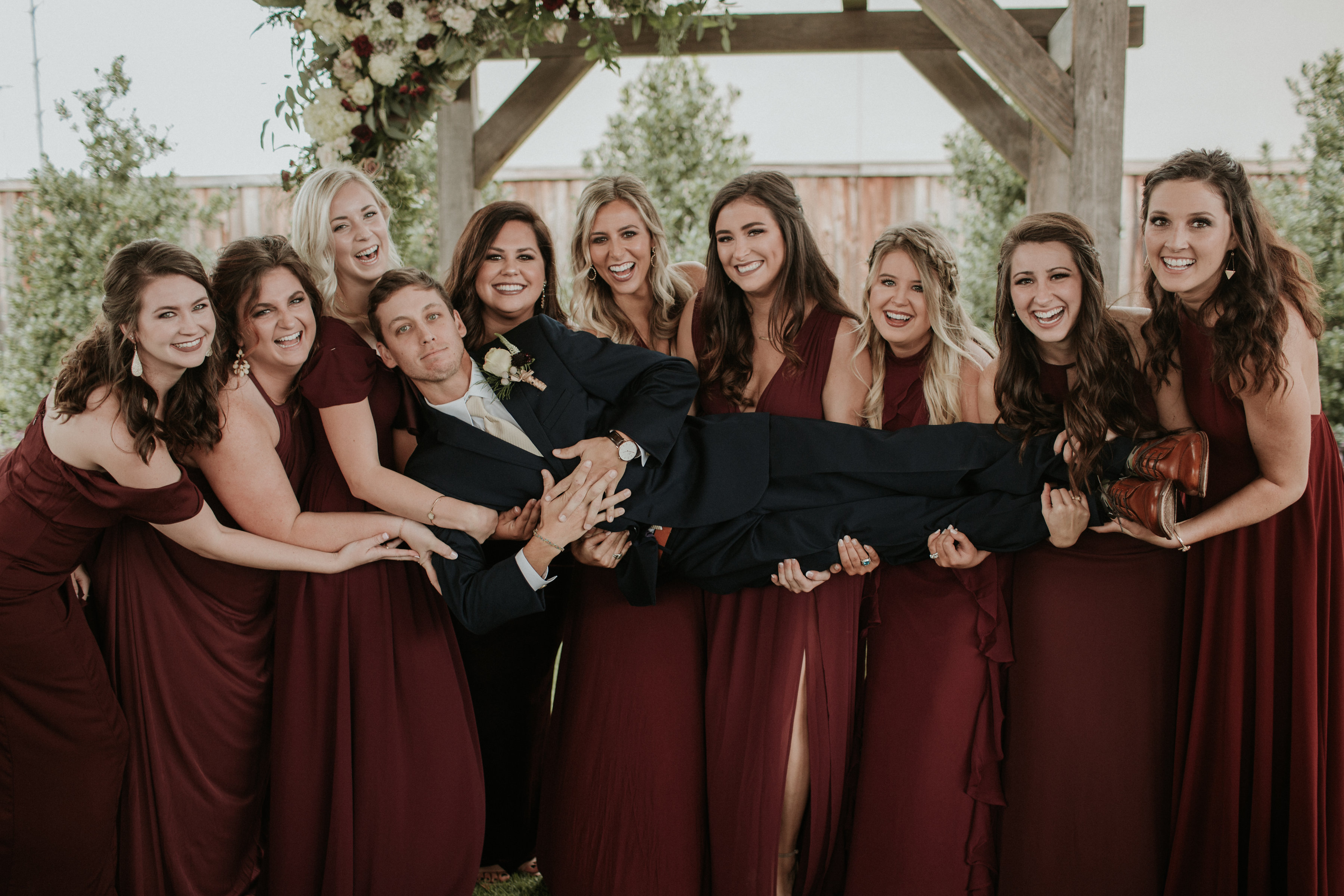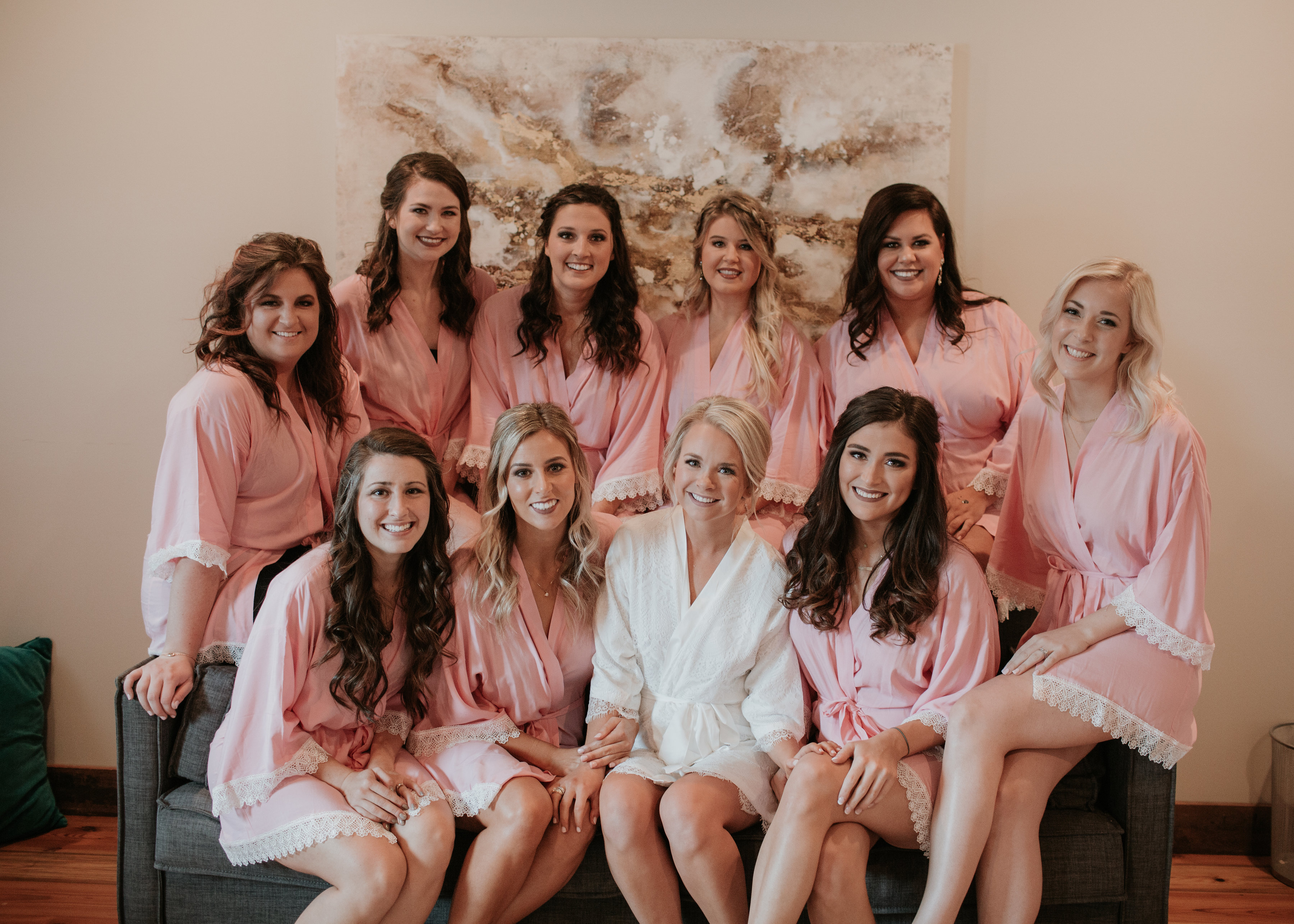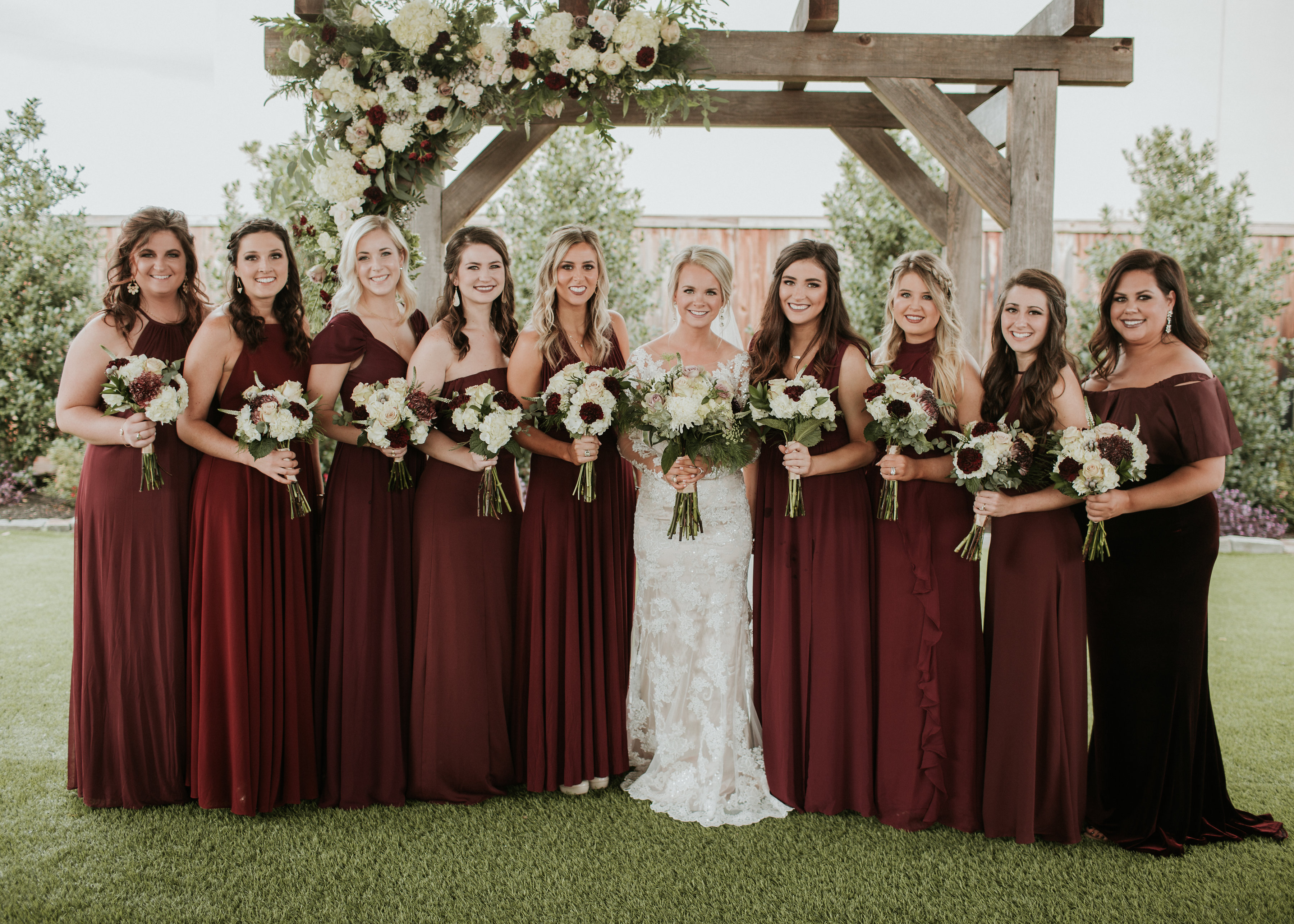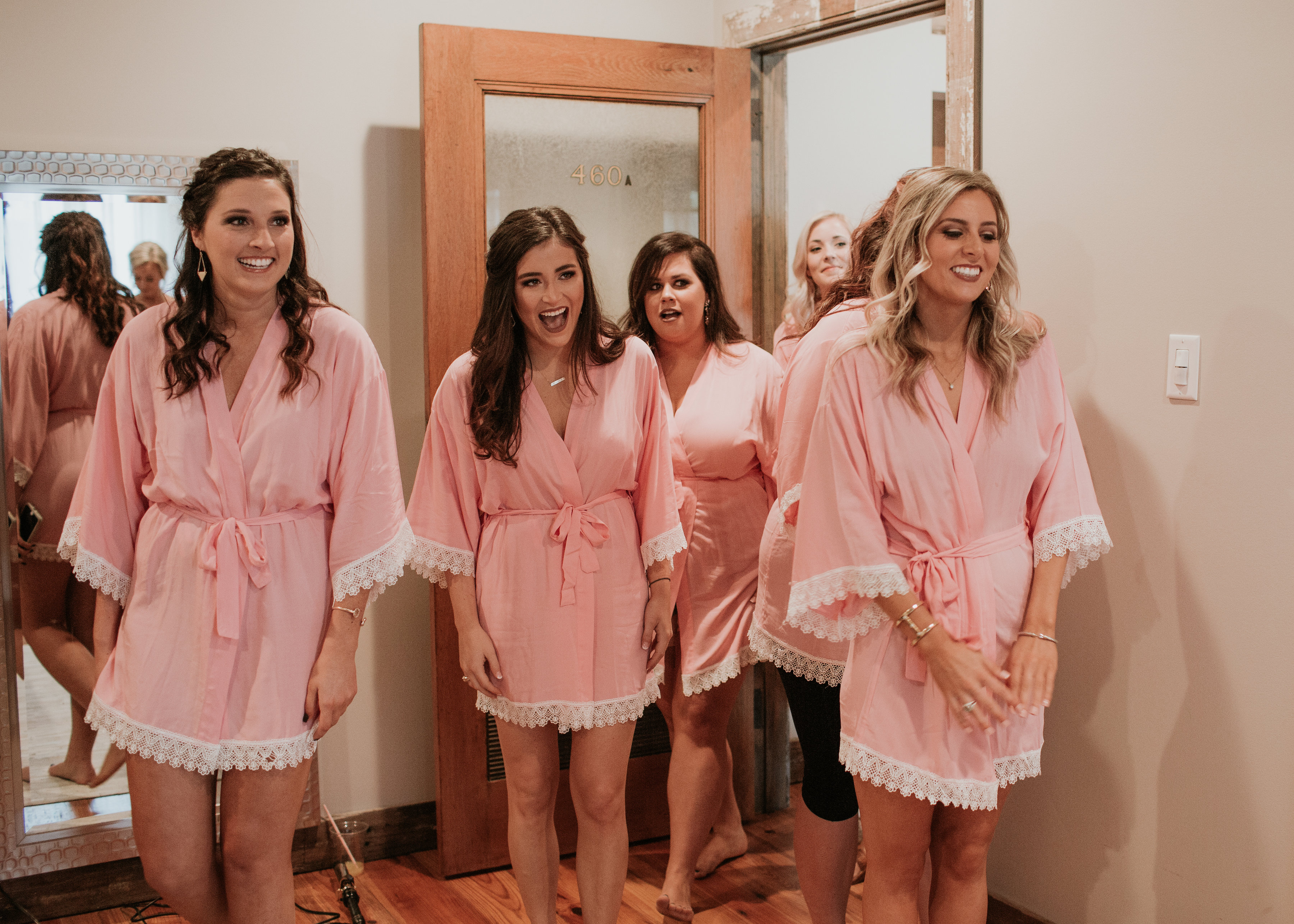 Photography: Madison Bickham Photography// Venue: Mopac Event Center//