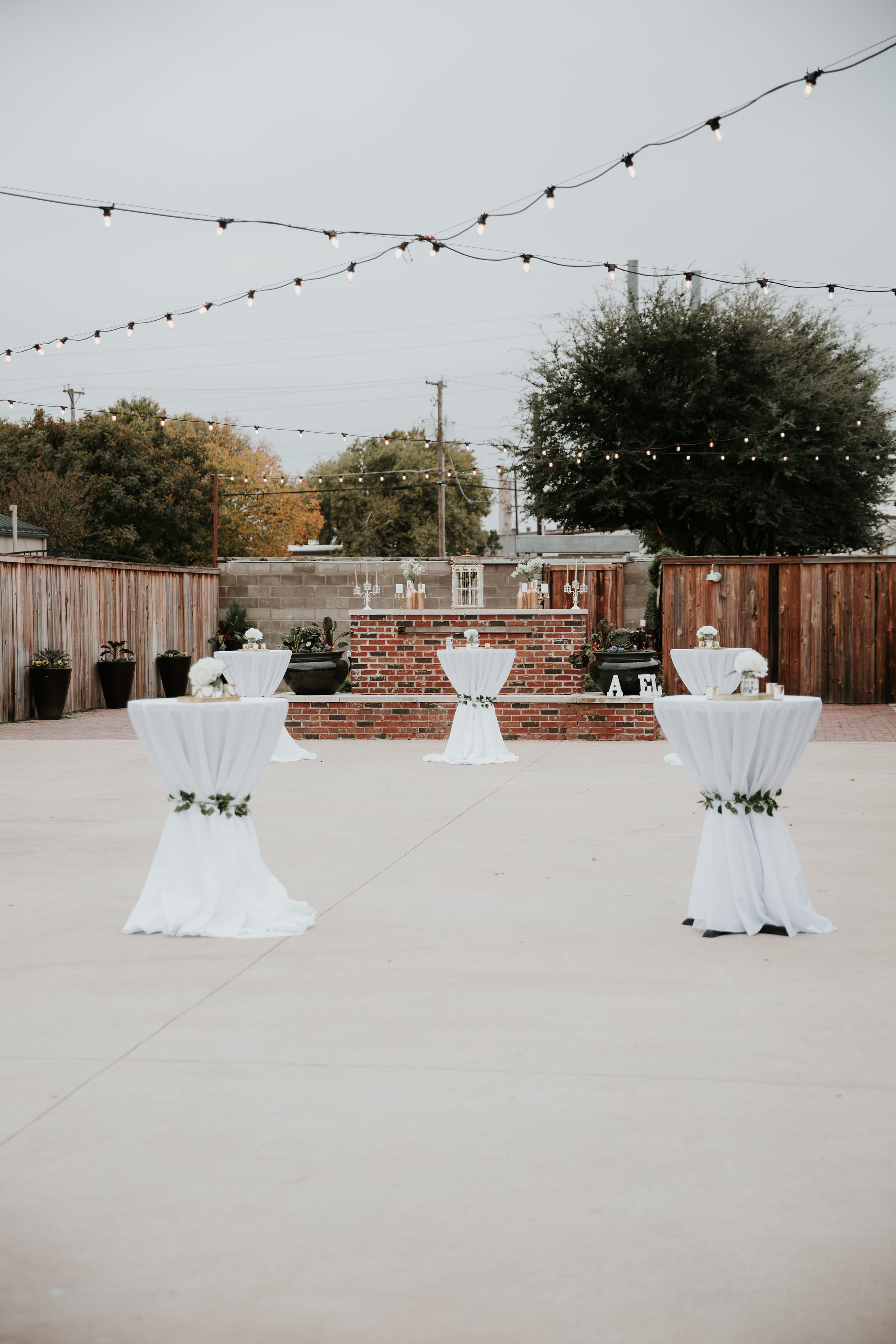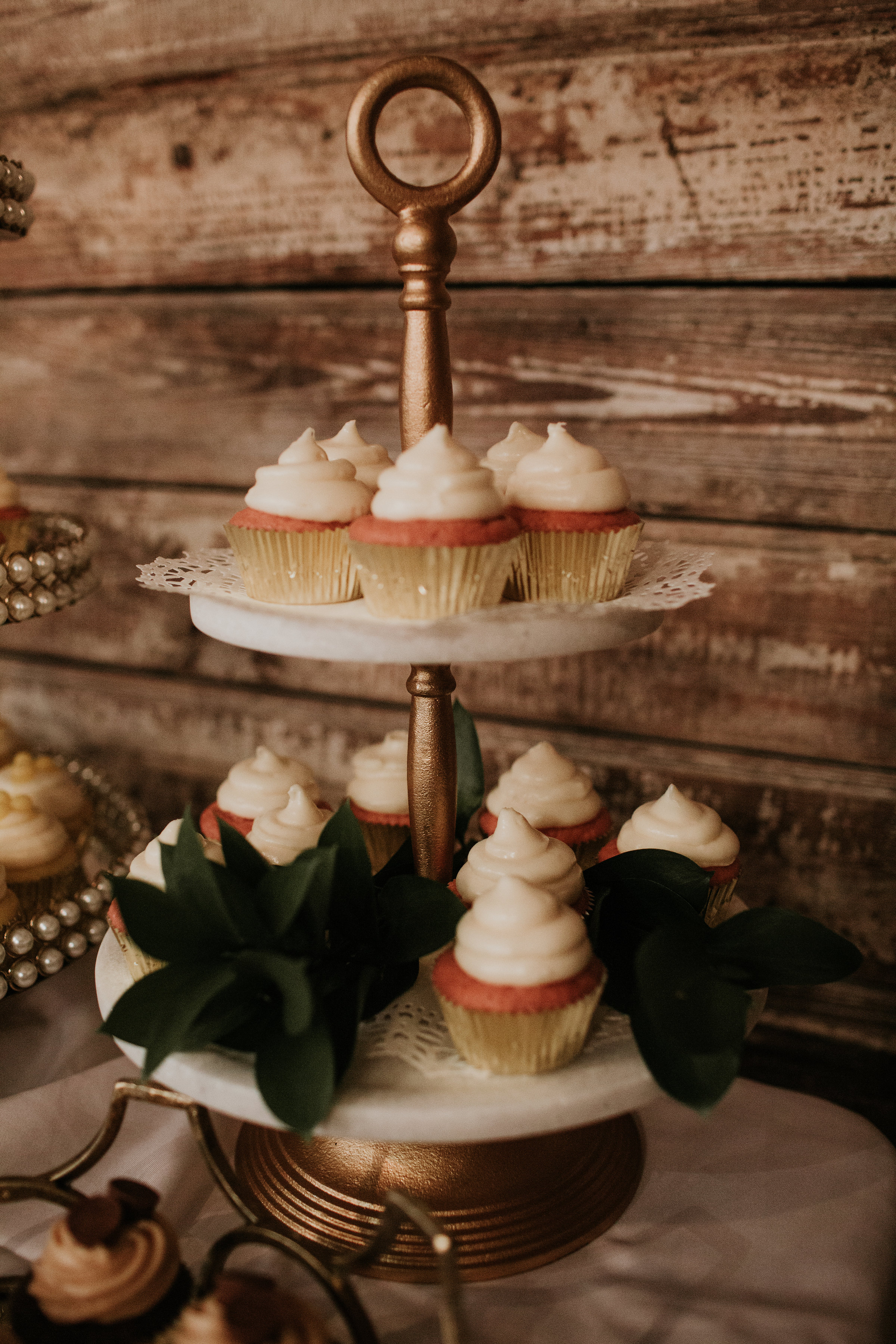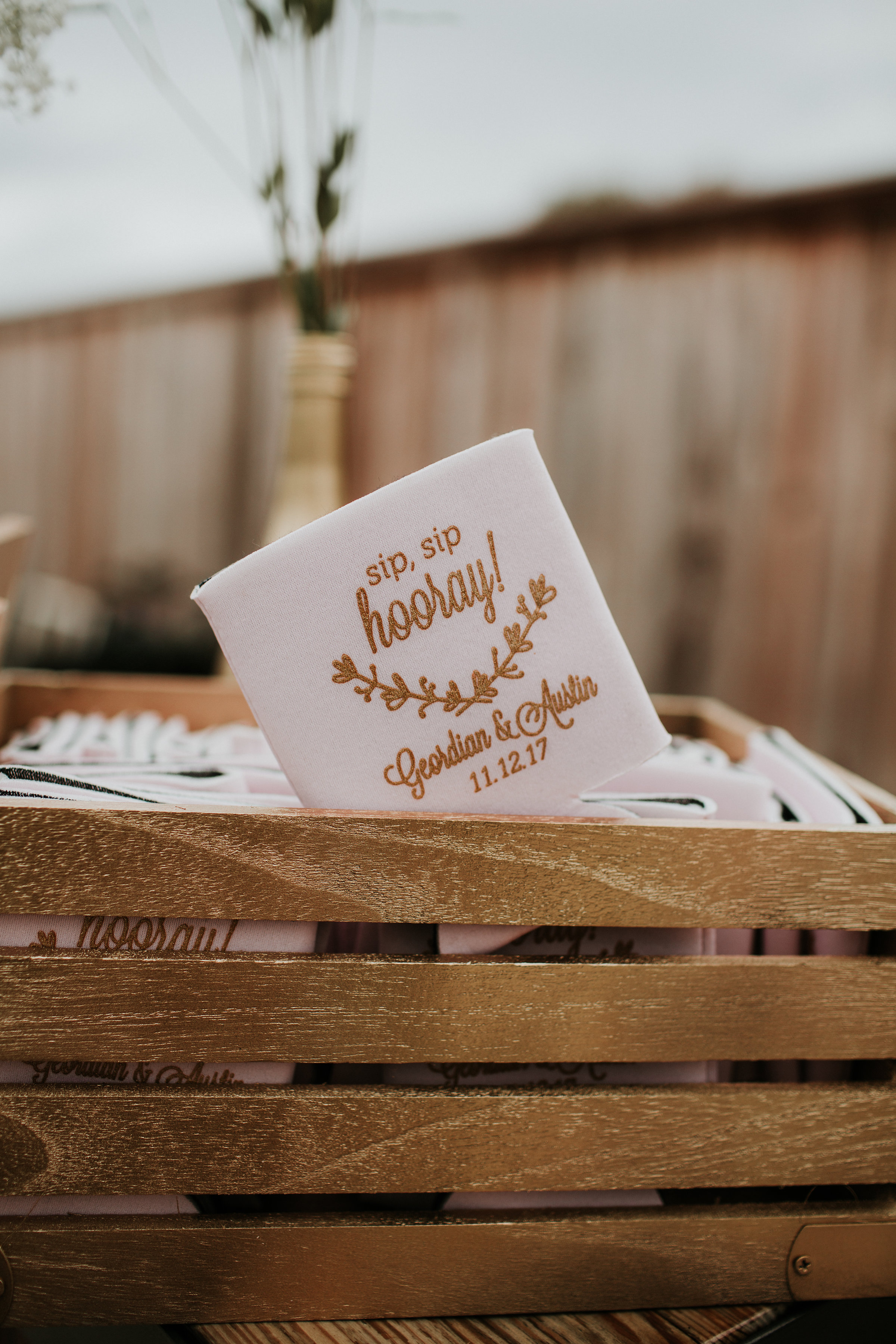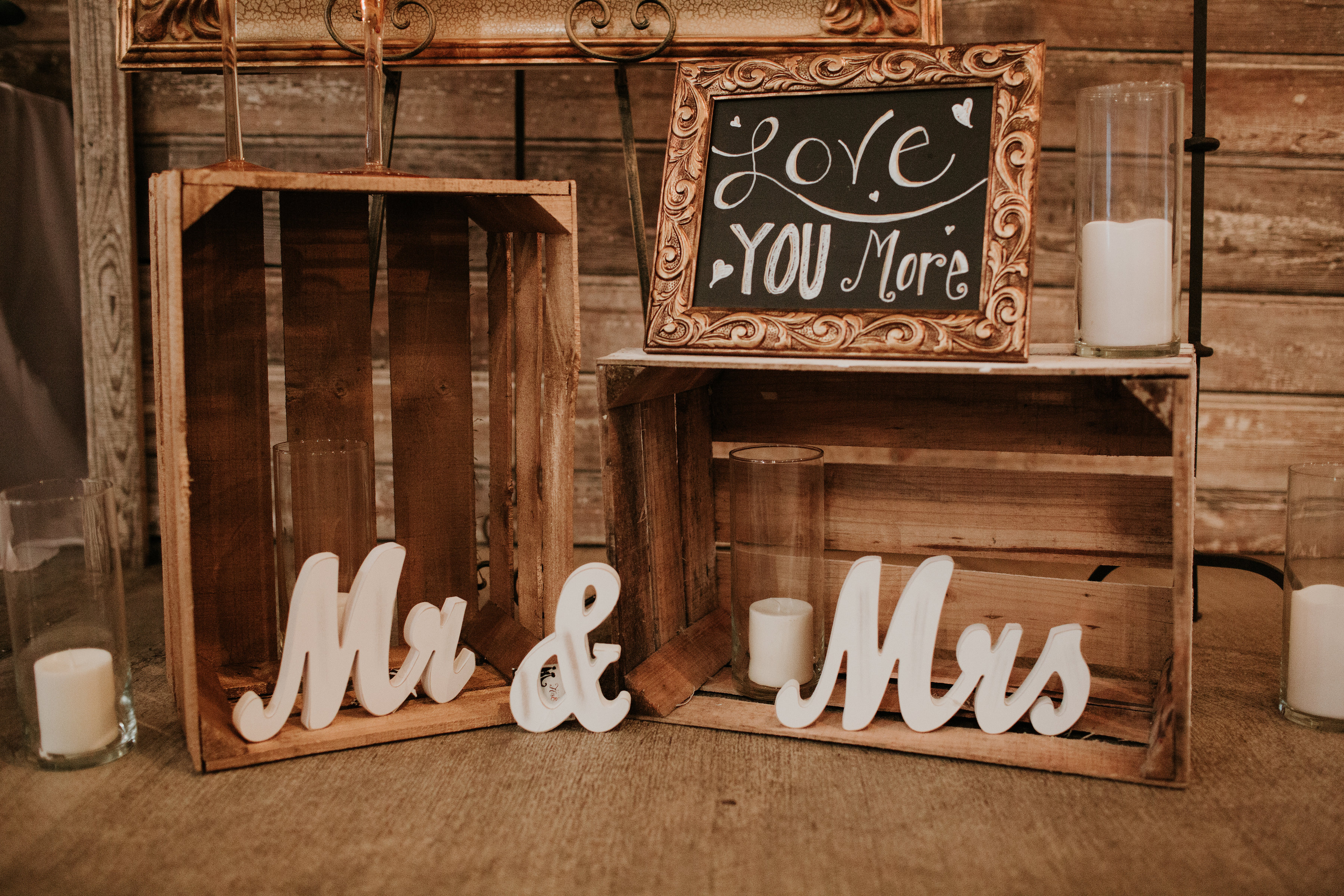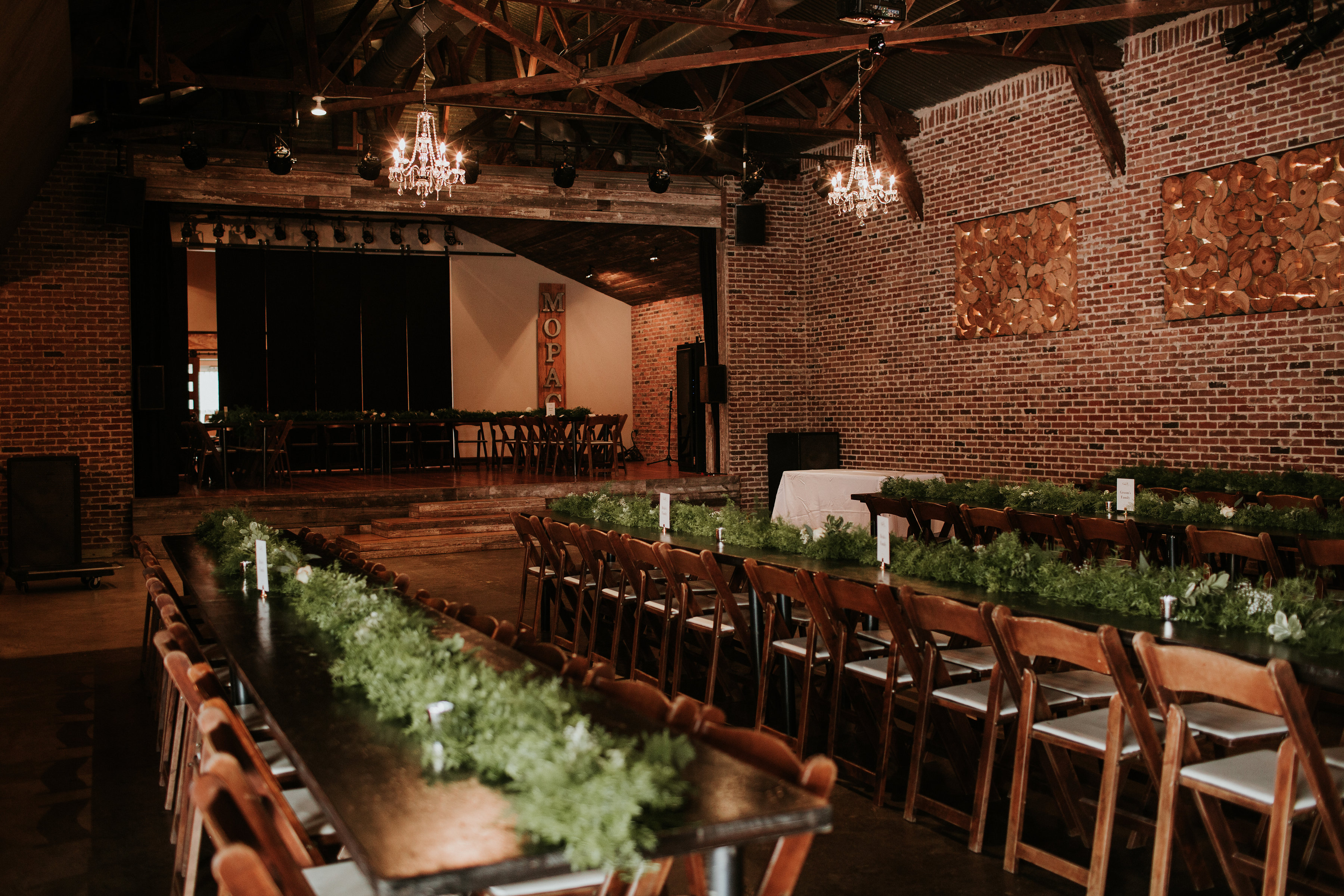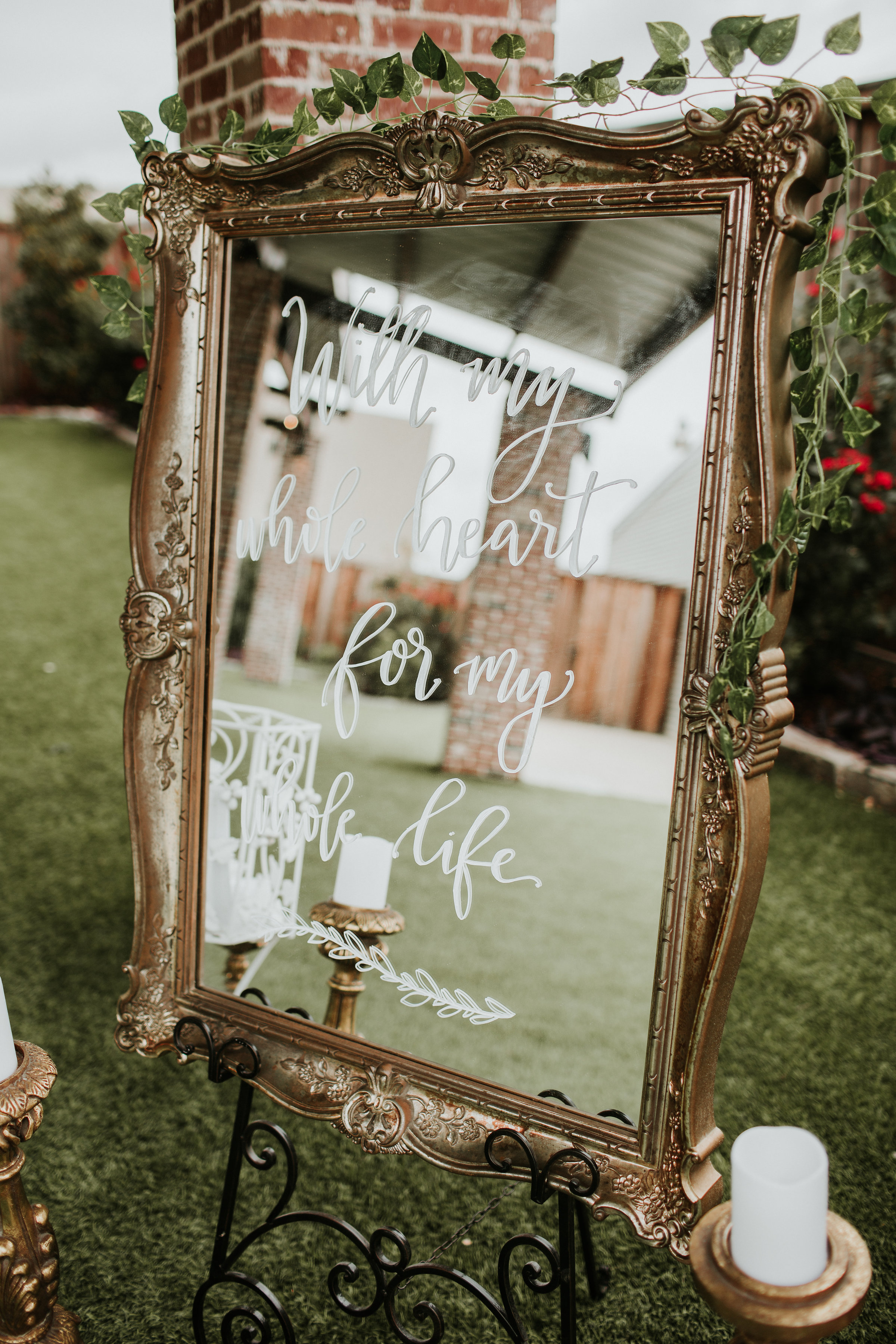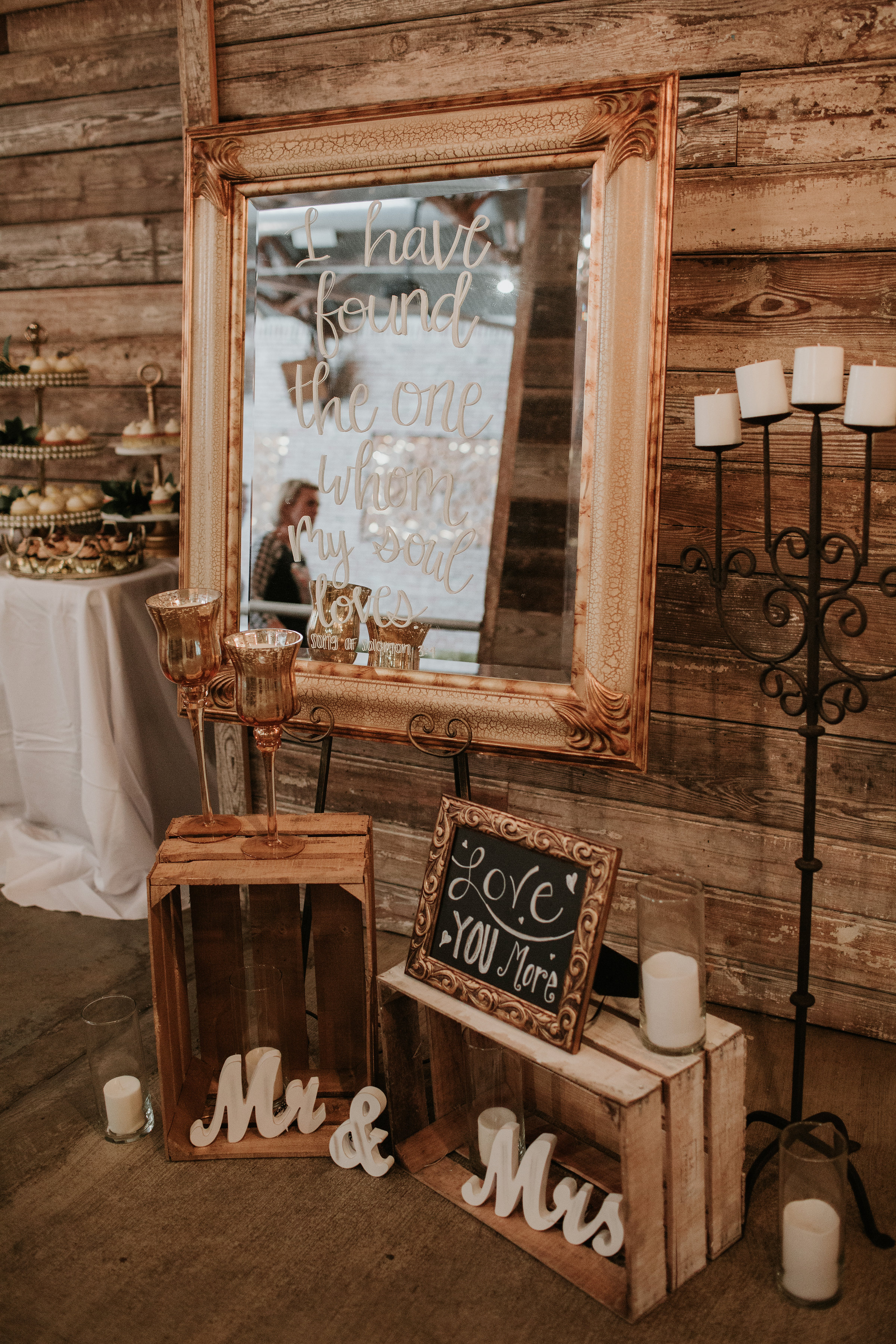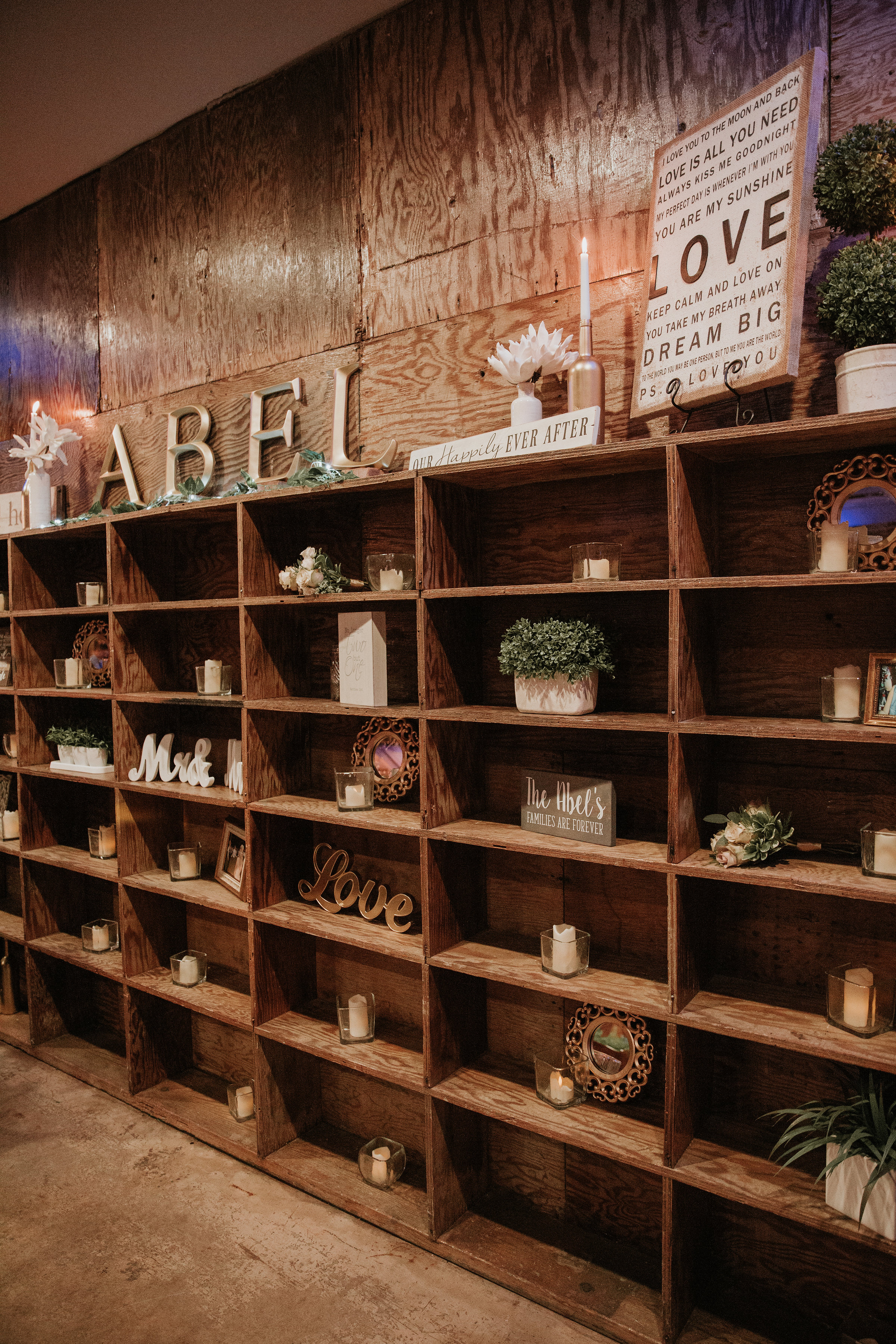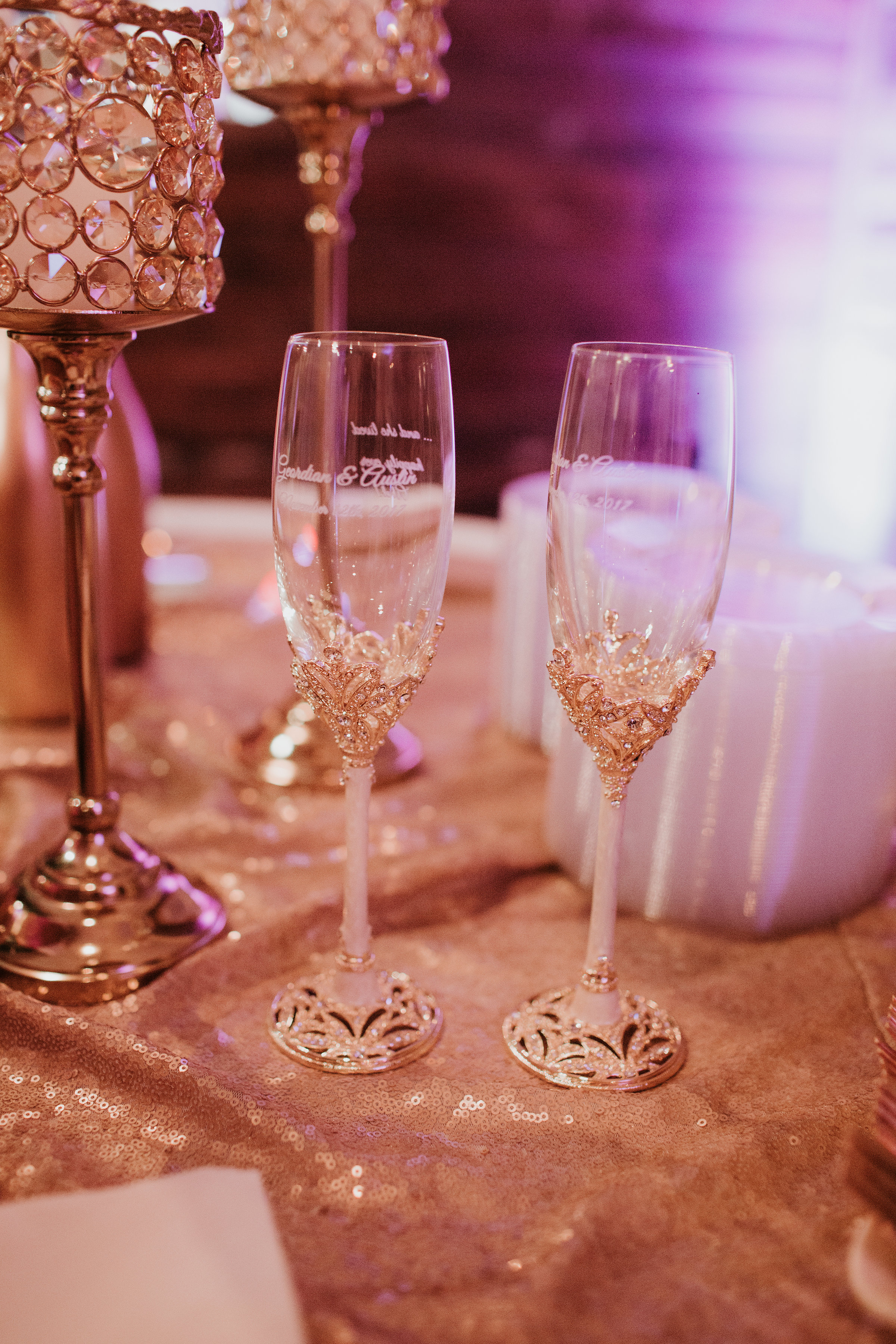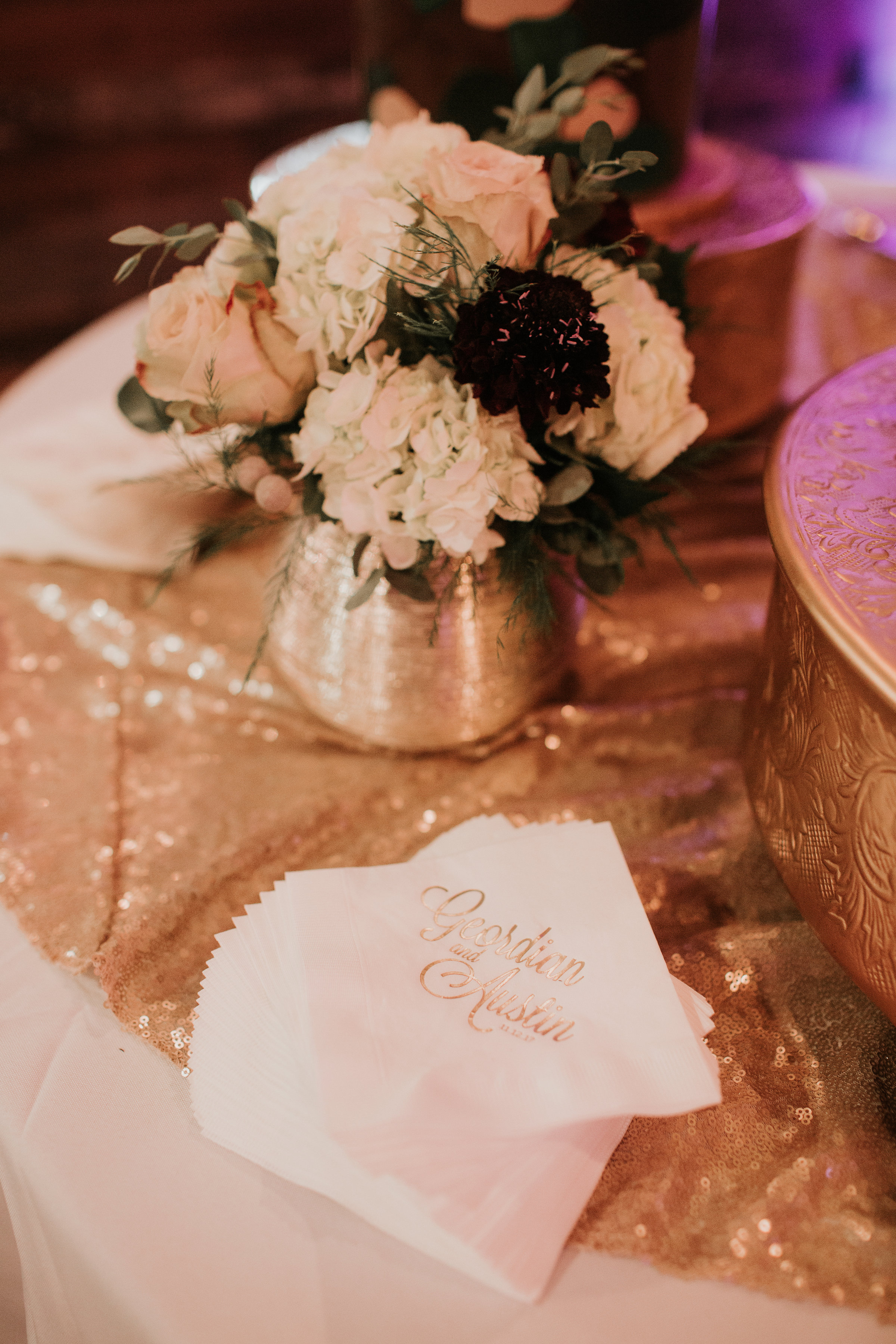 Today's #WeddingWednesday is going over three of the main words that are involved when planning a wedding. Alcohol, food & cake! I mean are there many other reasons we all attend weddings? Other than wanting to support the bride & groom, of course! 😉
When we started wedding planning, we knew we wanted a venue that had an open vendor policy for food & alcohol. I had heard that this was a huge way to save money, so I was all about it. This was one of the main reasons we ended up going with Mopac Event Center! They allowed us to bring in our own caterer and alcohol. If you are just starting to plan your wedding, girl this is a fabulous plus! We seriously saved thousands of dollars & ended up being more than content with how everything turned out.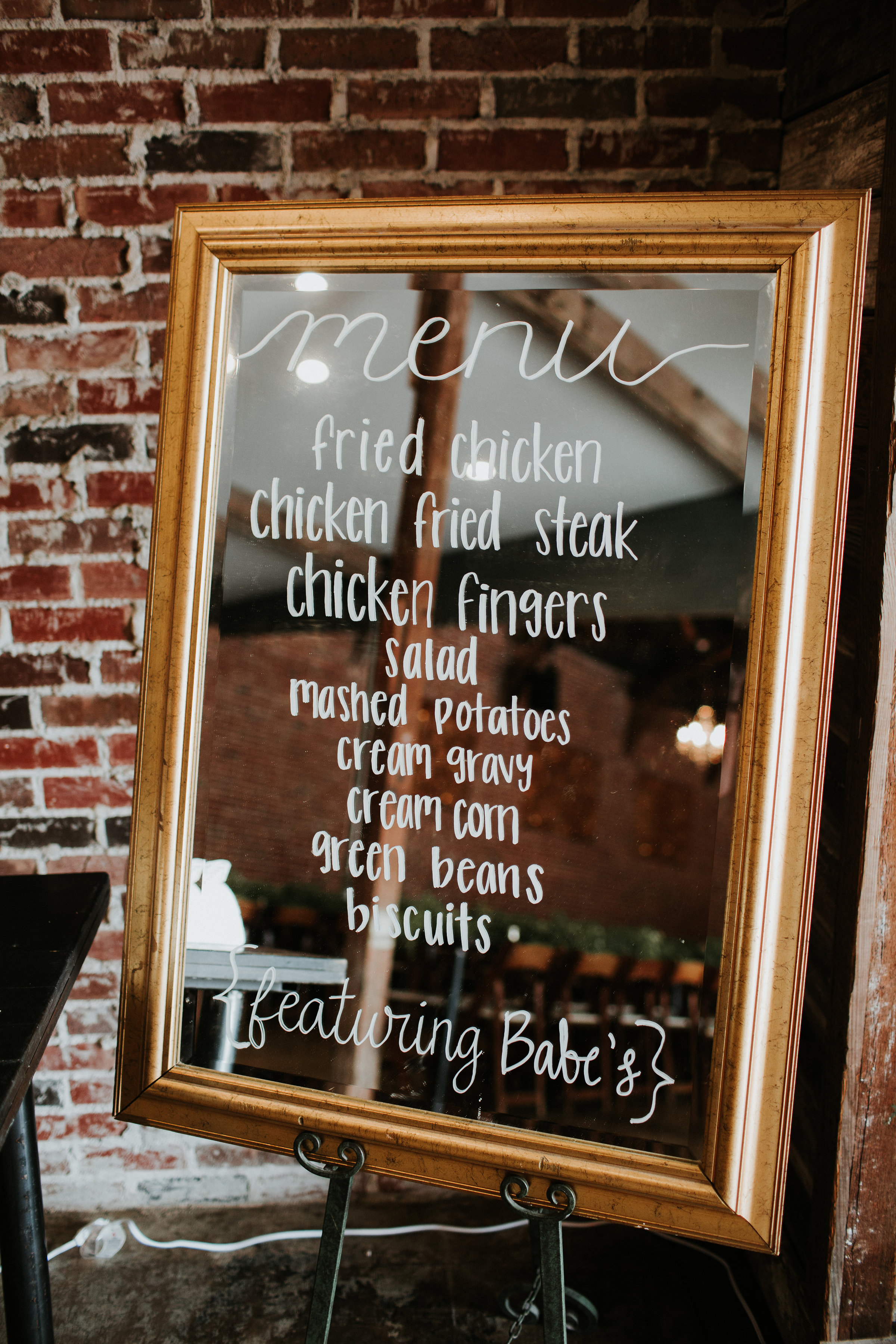 Food
A lot of venues require you to use their caterers which can result in spending $50+ per plate. We had two hundred people at our wedding, so you do the math on that one. 😉 And honestly a lot of weddings we have been to the food ends up costing that much & tastes terrible. Think gross banquet food from high school LOL! That is the reason we ended up having southern comfort food as our dinner. I mean who doesn't love fried chicken & mashed potatoes? That said, we ended up doing a buffet, instead of a plated dinner. This was more cost efficient & made more sense for the layout of where our dinner was held. If you are from the DFW area, we used Babe's as our caterer, and it was very reasonably priced.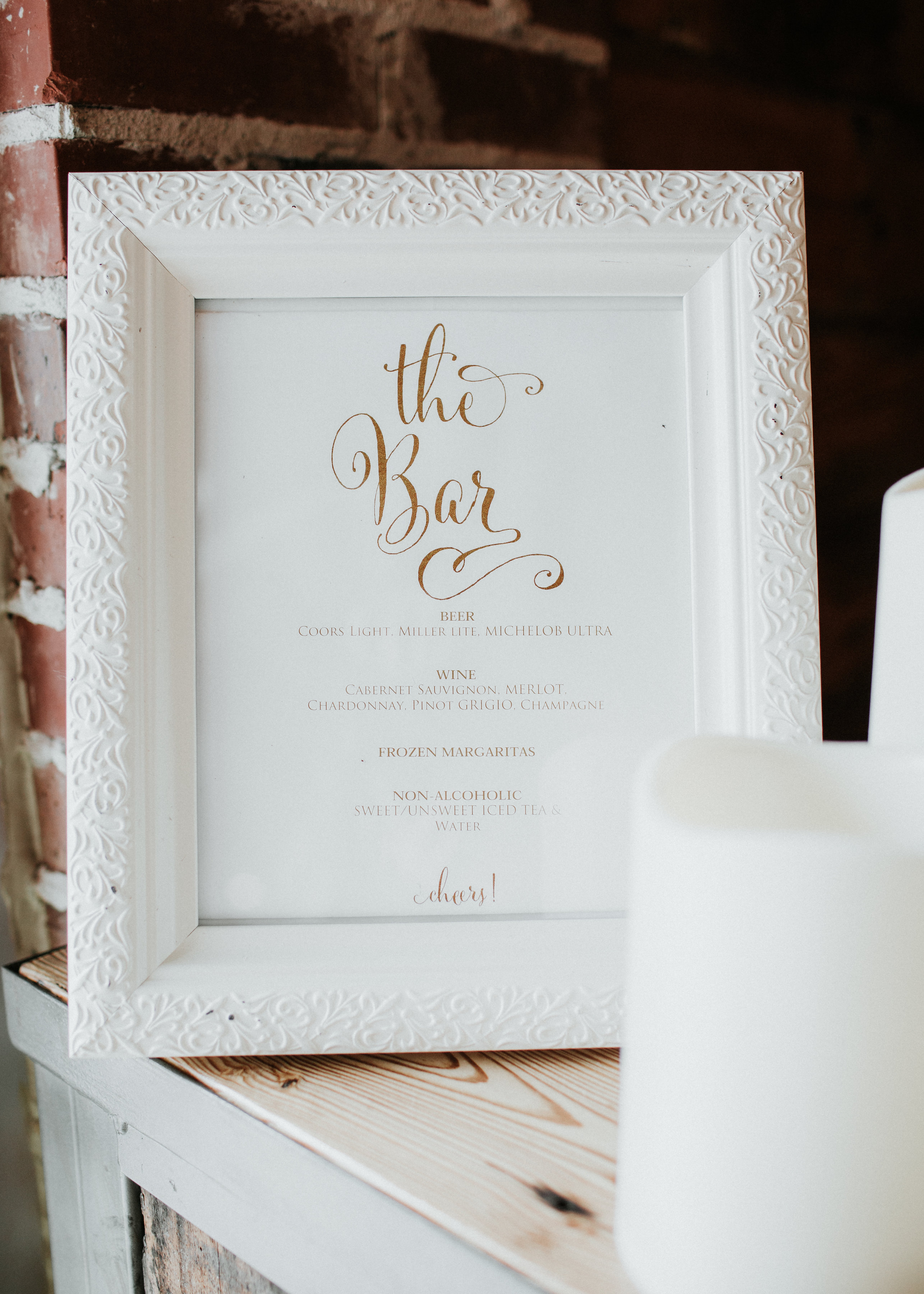 Alcohol
Moving onto alcohol, one of the most expensive things when paying for a wedding. Now Mopac also let us bring in our own alcohol, we just had to provide the licensed bartenders. Luckily we had a family friend who's daughter was an experienced bartender. When we knew we could bring in our own alcohol, we had to decide what kind of alcohol we wanted to supply. Since we had a Sunday wedding we knew most people would not have their "drinking" shoes on, so we kept it simple & safe with beer, wine & a margarita machine.
We went back & forth about kegs or canned beer, and ended up agreeing on cans, as it made more sense and wouldn't be as wasteful. We figured if we got kegs and didn't go through all of them, that would be a total party foul! With cans we were at least able to take home what did not get drank… which was seriously A TON! For wine my mom & I stocked up monthly on cases of Trader Joe's cabernet, merlot, chardonnay and pinot grigio. I was a little hesitant serving TJ wine at first, but honestly I do not mind their wine so I came to peace with it. I figured if guests did not want to drink the free wine, then they could settle for a marg or beer. And margaritas, we just rented a marg machine. They supplied the mix, we just had to provide the liquor. All that said, we walked away with wayyy more alcohol than expected. Needless to say I will be drinking TJ wine for the rest of the year 😉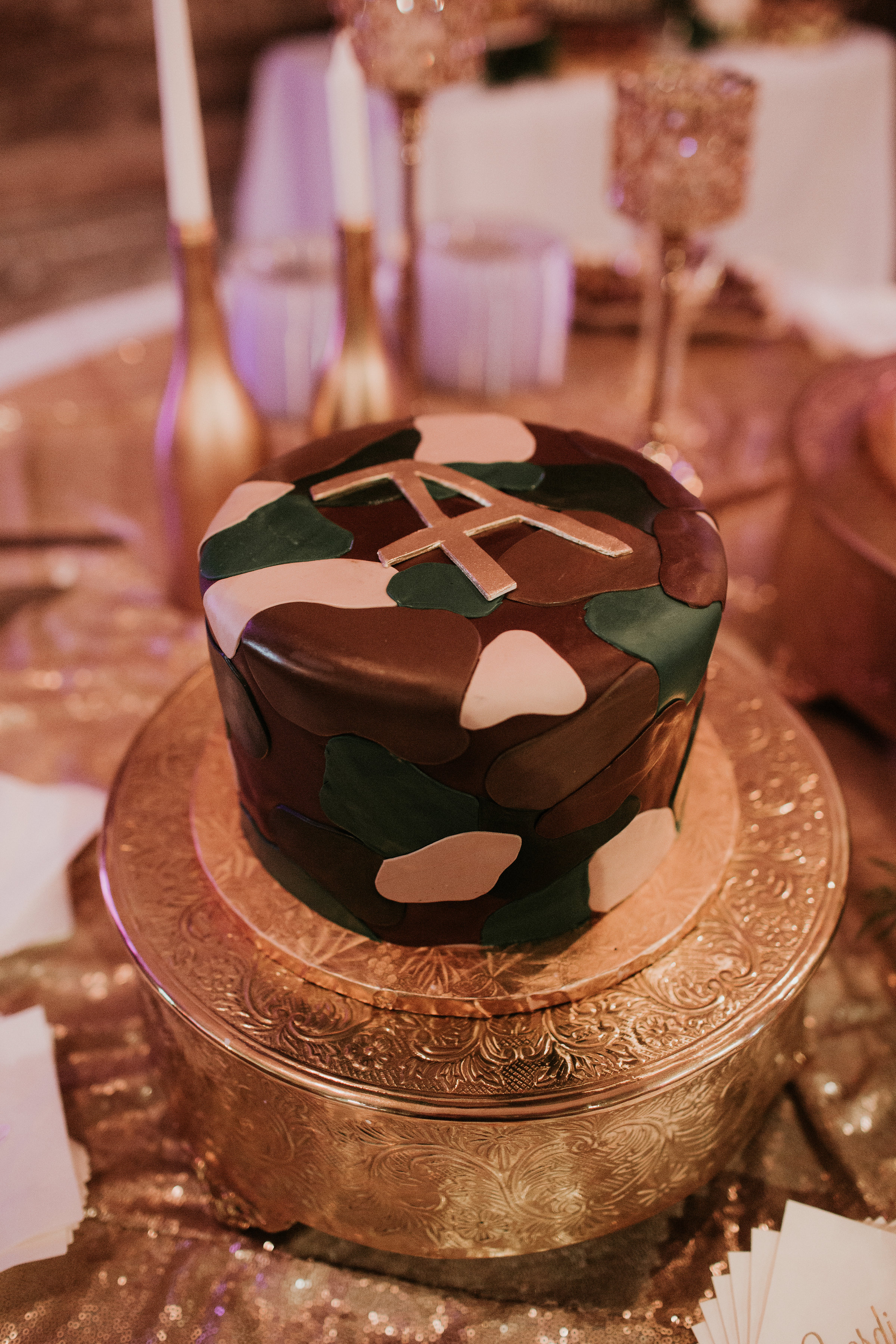 Cake
Now, let's get to the sweet stuff. I really didn't think I wanted a wedding cake when we were doing our research, but my mom demanded I have one. LOL. This was one thing she really voiced her opinion on! That said, we ended up having a bridal & groom's cake + homemade cupcakes. They were all divine & beautiful! The brides cake was strawberry with white chocolate icing, & the groom's was cookies & cream with white chocolate icing. We got them for a steal from Legacy Cakes in Grapevine! Hint hint: Make one of your tiers "fake" to save money. We had several sheet cakes in the back which was way less expensive & our guests never knew!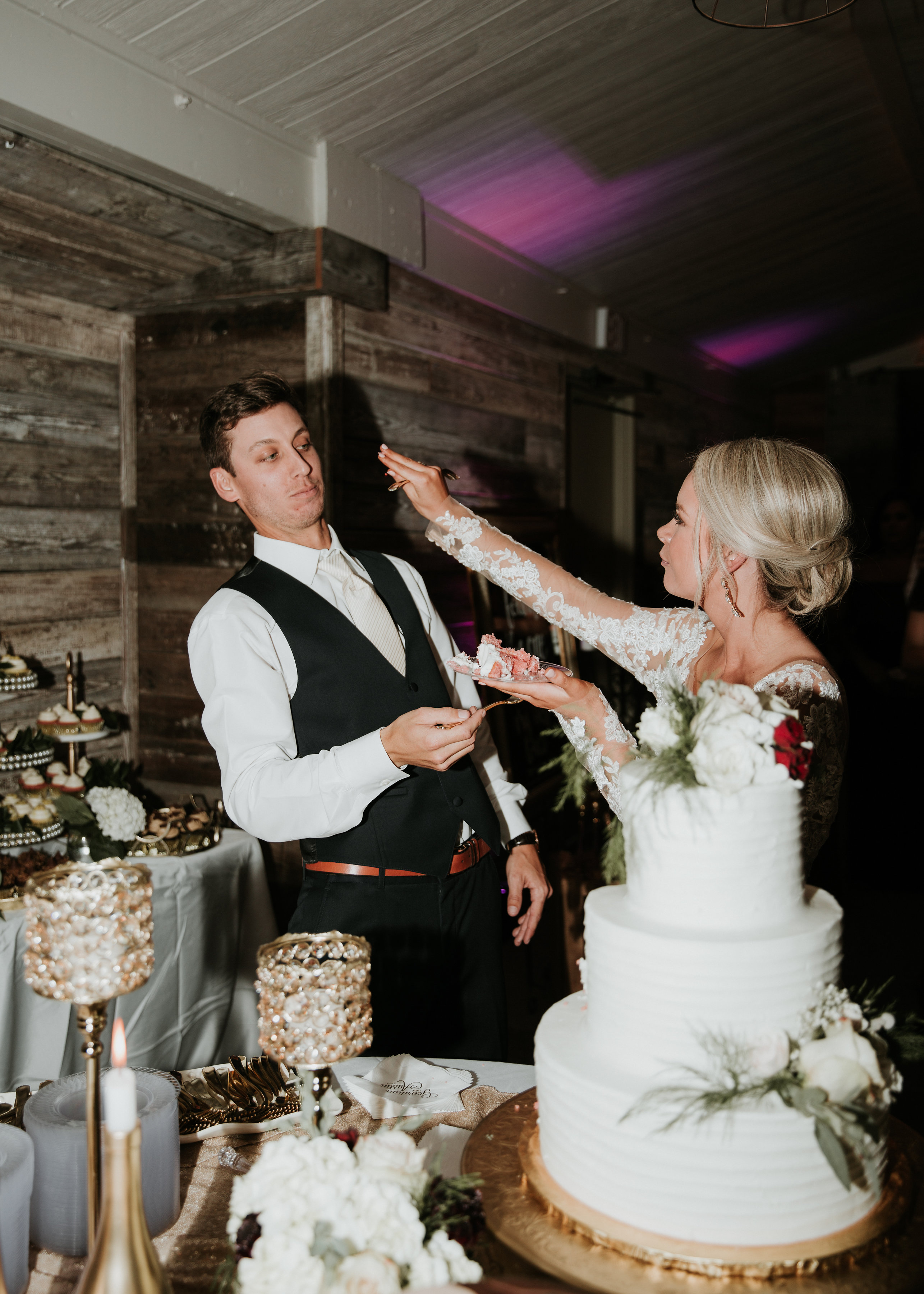 If you made it all the way through this post I am extremely impressed. Sorry it was a tad lengthy! If you have any #WeddingWednesday requests please feel free to email me or comment below.