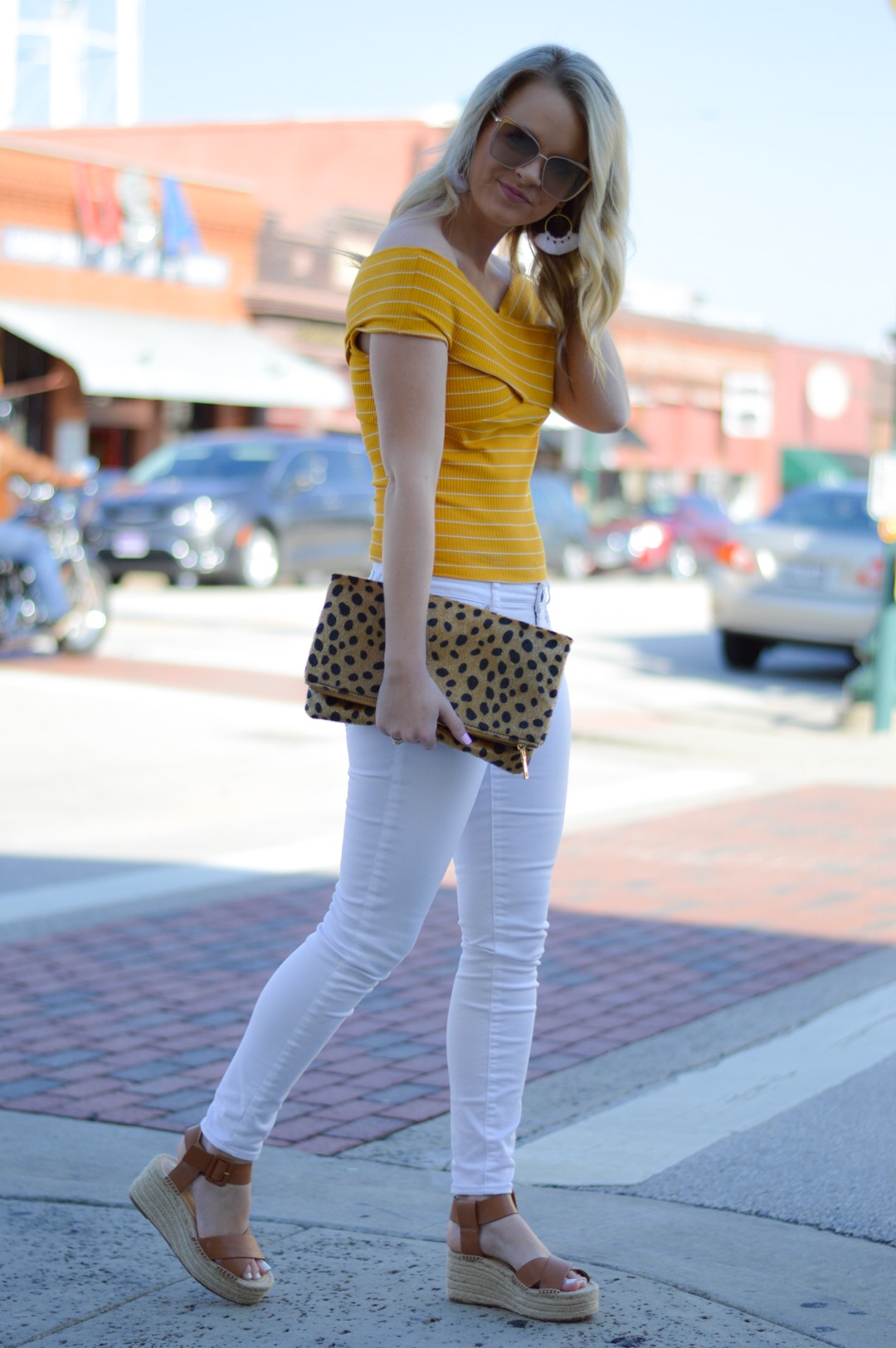 Shirt: Nordstrom// Jeans: Nordstrom// Shoes: Sole Society [similar]// Clutch: Red Dress Boutique//
Sunglasses: Diff [c/o]// Earrings: Lisi Lerch [c/o]// Lipstick: Stila [color baci]//
A trend that has played peek a boo since high school is crop tops. I remember when they first had their phase my junior year & there was no way my mom was letting me out of the house showing my stomach. And I always thought they were so cute, if you wore them with class, but no way that was flying in this girl's house!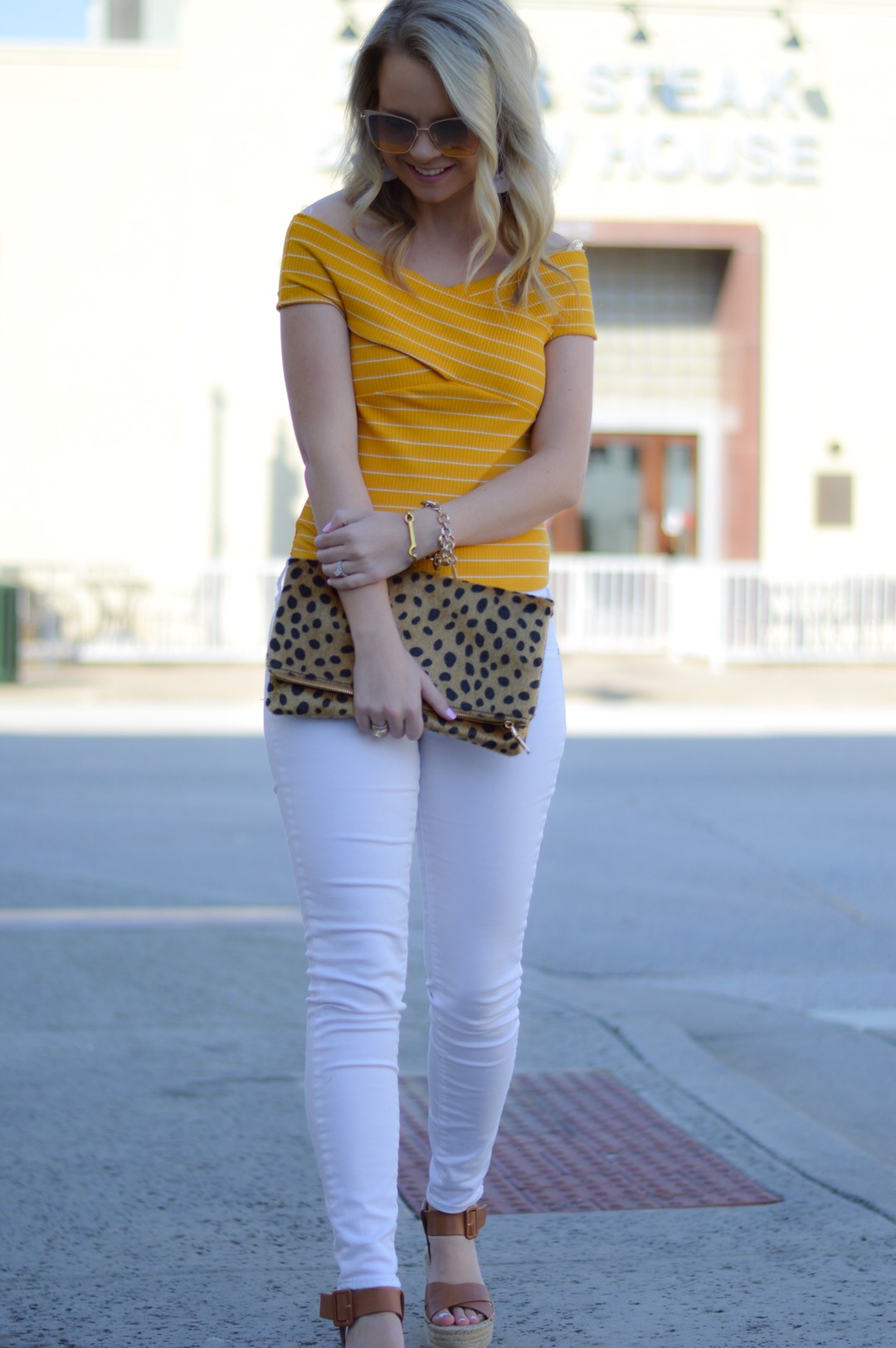 Well, girlfriend, they are making their appearance again this spring & I want to know if you are on board? I typically do not show midriff, as it is not really my style, but there are some pieces that I think are precious. Hint hint- this crop top. It is very short, yet tasteful, which is why I love it. As you can see, I have it pulled down as much as possible, so it is not showing my stomach, but depending on what jeans you wear & how tall you are I think it would be an actual crop.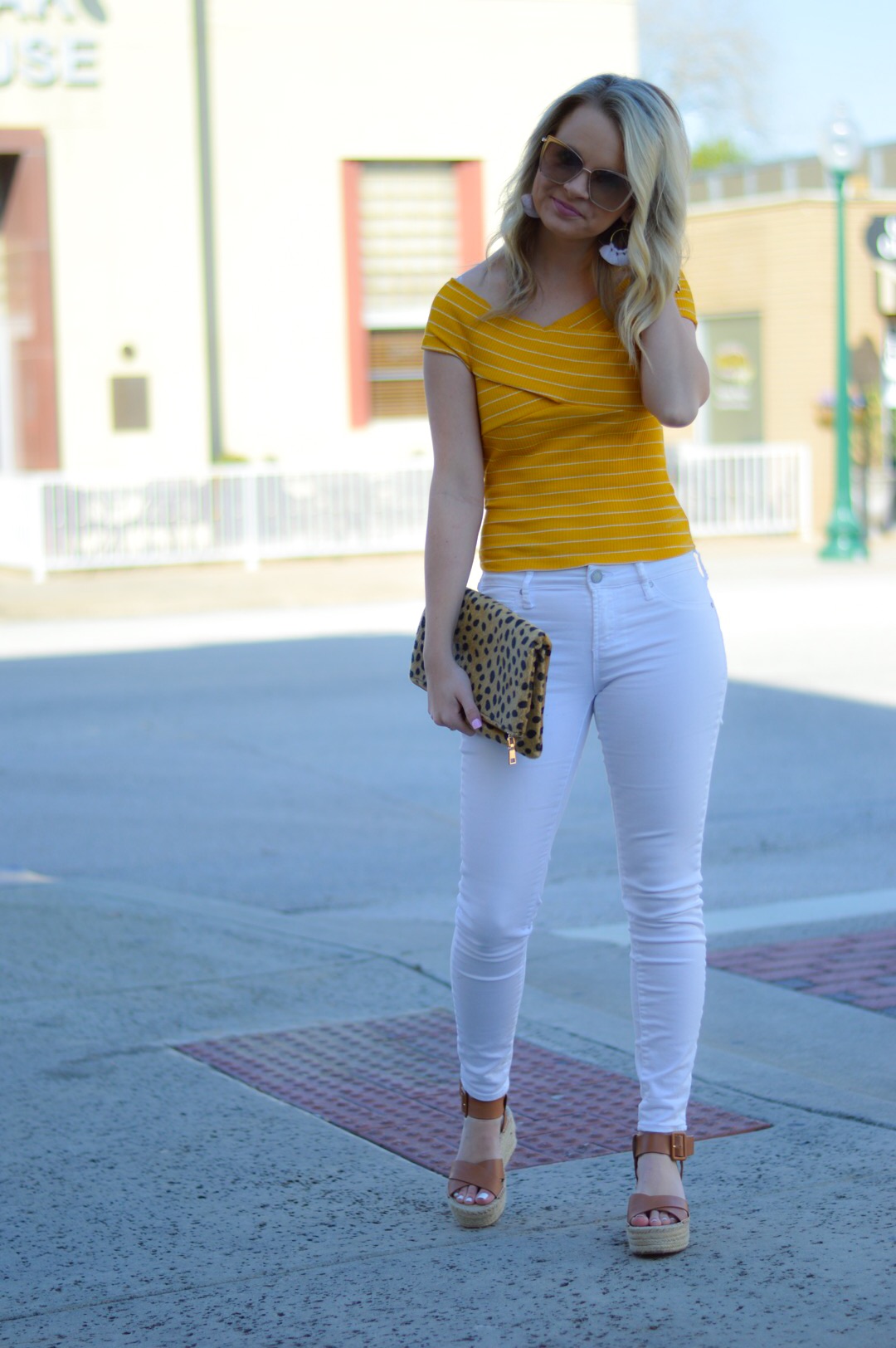 I love the little two piece sets that are everywhere this season & think those kind of crop tops can be worn with extreme class. I will just not be the one to walk around letting all my junk hang out while wearing them, if you know what I mean 😉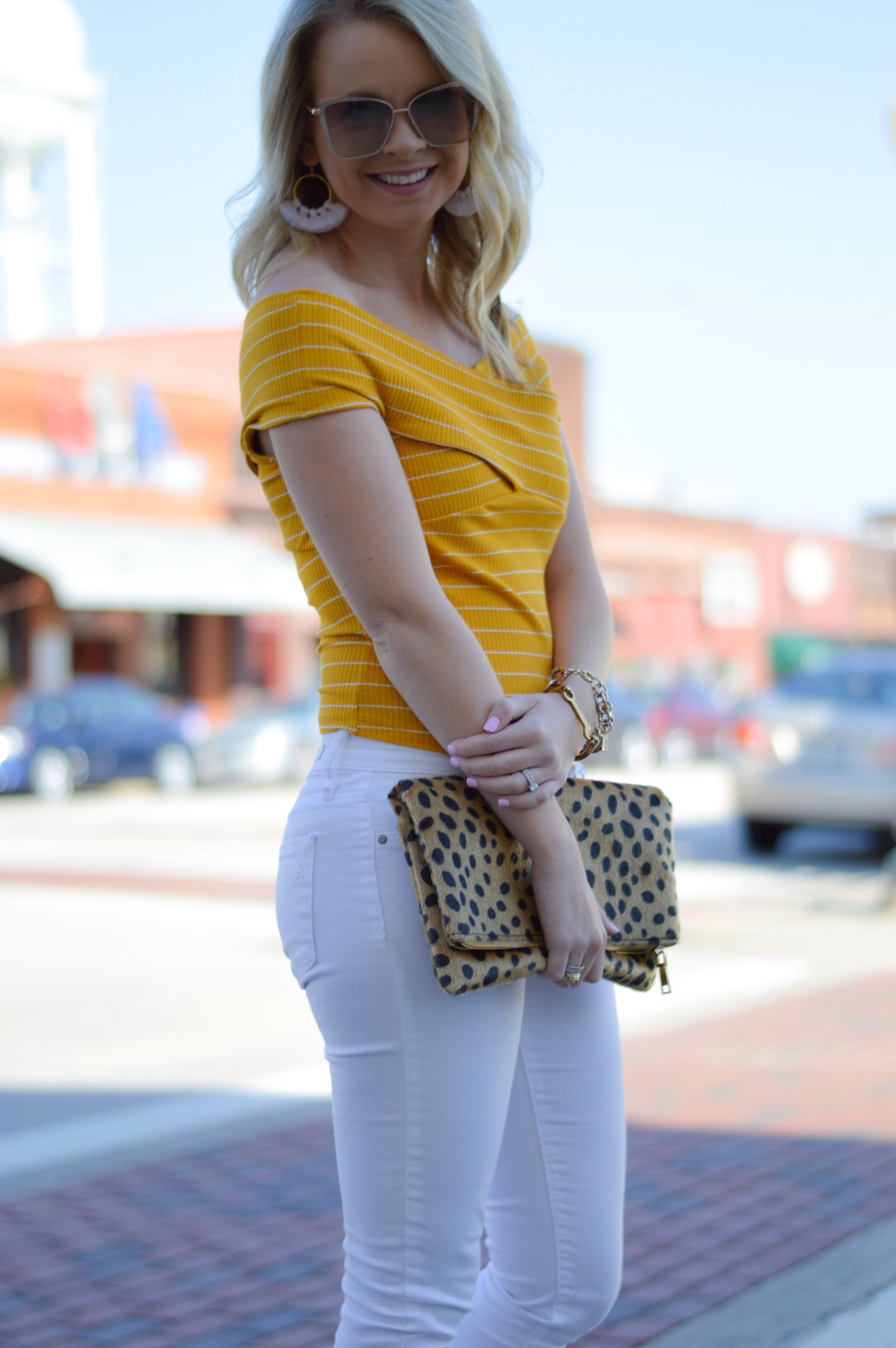 This little top is under $30 from Nordstrom, so it is affordable for everyone's wallet. I also love yellow this spring, so that is what drew me in! Pair it with some white or regular denim & you are ready to go sit on a patio & have a marg!
All this said, are you on the crop top train or is not your style?