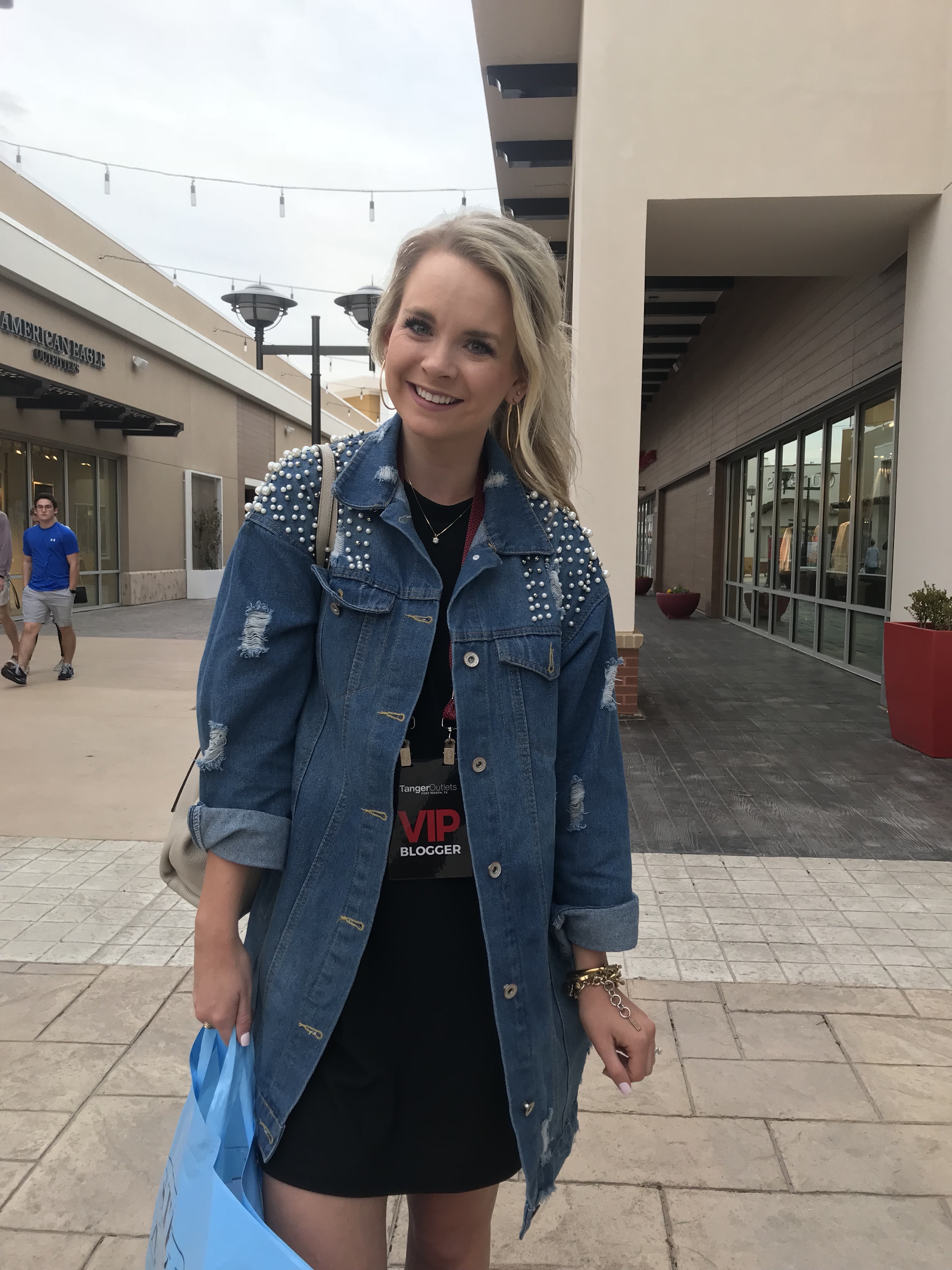 Wow! I don't know about you, but I am dragging this morning. This time change totally threw my body for a loop & it feels way earlier than it is! Oh & how dark it is outside doesn't really help either. HA. But any who, I hope you had a fantastic weekend! The weather was yet again gorgeous here, so we soaked it up.
I started off the weekend with a fun VIP shopping event at the Tanger Outlets in Fort Worth, TX. It was so fun to mingle with other bloggers, like my friend Kirstin, from Styled by Sequins. We got to go to the different Tanger stores & get a sneak peek of some of the spring items. I did some major damage [don't judge]! I couldn't resist because they have some of my favorite stores like Steve Madden, H&M, The Loft, Express, Banana Republic, Kate Spade & more!
If you are not familiar with outlet shopping, you should be. I am firm believer in not paying full price for really anything. This girl lives for a good sale, & that is exactly what the Tanger Outlets have to offer! They stand for beating all other companies prices & will even guarantee your money back if you find an item for a lower price somewhere else!
The Tanger Outlets in Fort Worth opened last fall & are SO nice. Some outlets are on the dirtier side & not kept up, but these are outstanding, sista! If you are in the DFW area, I highly recommend making a stop by these in Fort Worth off of 35. It will be well worth your time & you can thank me later 😉
If you follow along on Instagram, I did a mini try on session with some of the fabulous items I snagged for cheap! These videos are saved on my "Try On" highlight on my home page. So head there to get an inside look at some items I found!
The Tanger Outlets are so generous & wants to give three followers the chance to win a $100 gift card. All you have to do to be entered to win is: Text FTW to 55695. So easy!
Are you an outlet shopper?

Thanks to Tanger Outlets for this collaboration. All opinions are strictly my own.