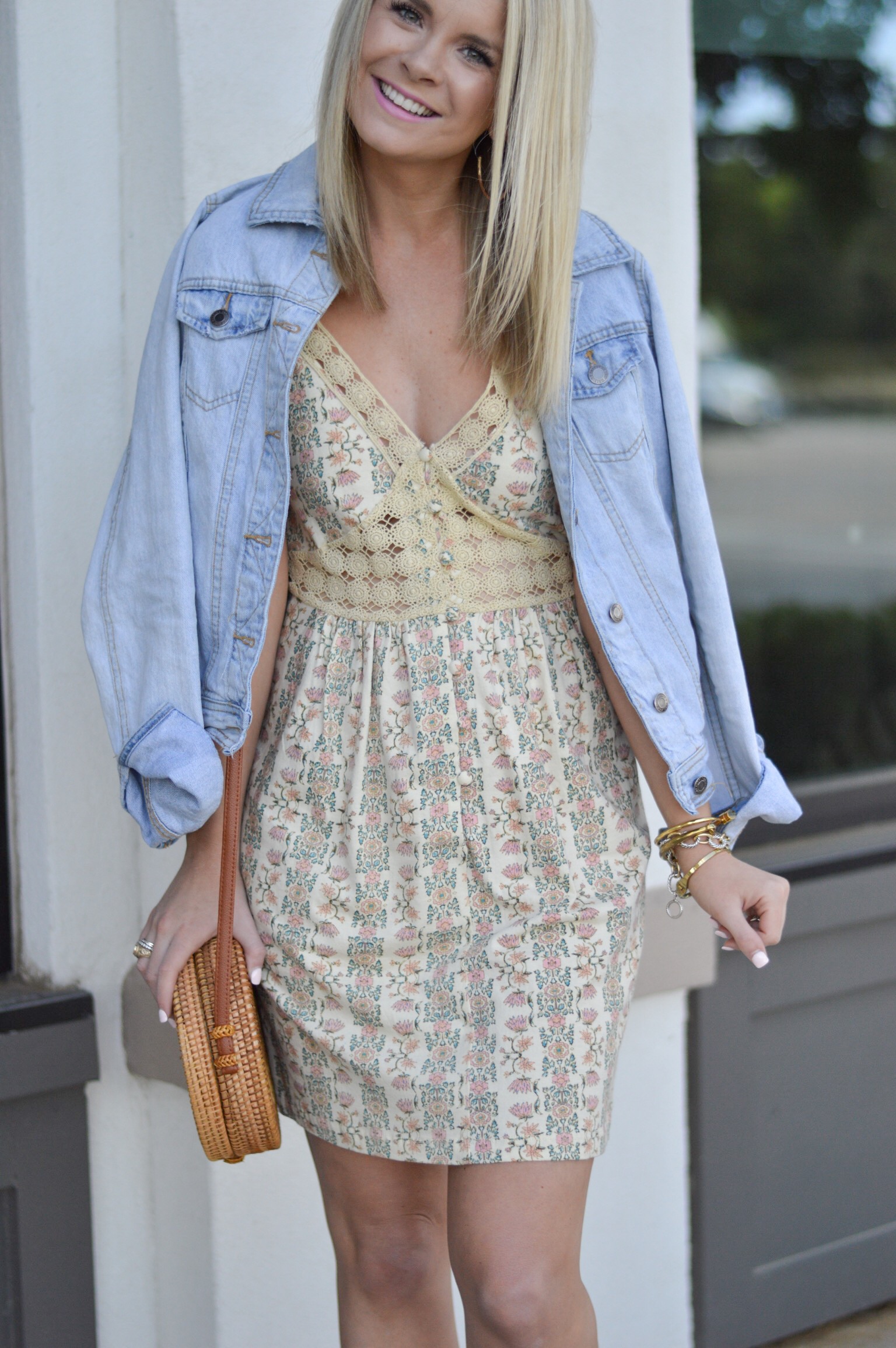 Dress: TopShop// Shoes: Sole Society//
Jacket: Target [similar]// Lipstick: MAC [color snob]// Purse: Amazon//
By the time May rolls around in Texas we all know spring has seen its better days and summer is around the corner. If you're a Texas girl you probably live for sun dresses, just like me! I mean truthfully there's nothing better than being comfortable in a dress when you're about to melt outside. Throw on some wedges, grab my denim jacket & I'm out the door!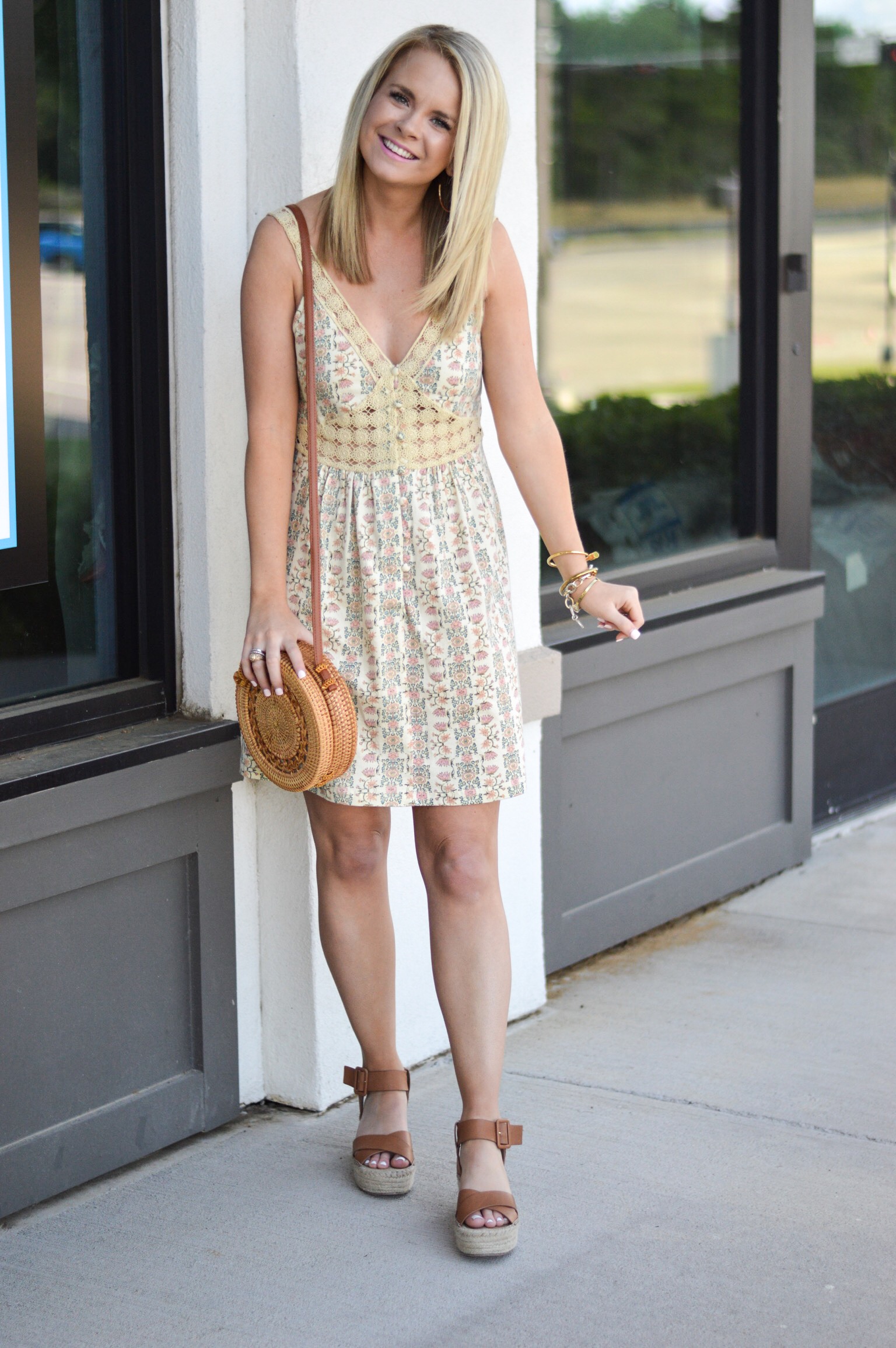 This TopShop dress is right up my alley, as it's flowy & lightweight. Oh & it's under $50… so even better. And I love the lace detail, as it spices it up! And as you can see, you can easily pair a denim jacket with it, in case you are like me and are always freezing wherever you go [even when it's 100 degrees outside]. This denim jacket has been through the ringer, as it has gone on every trip with me the past couple of years & makes frequent appearances at work. LOL!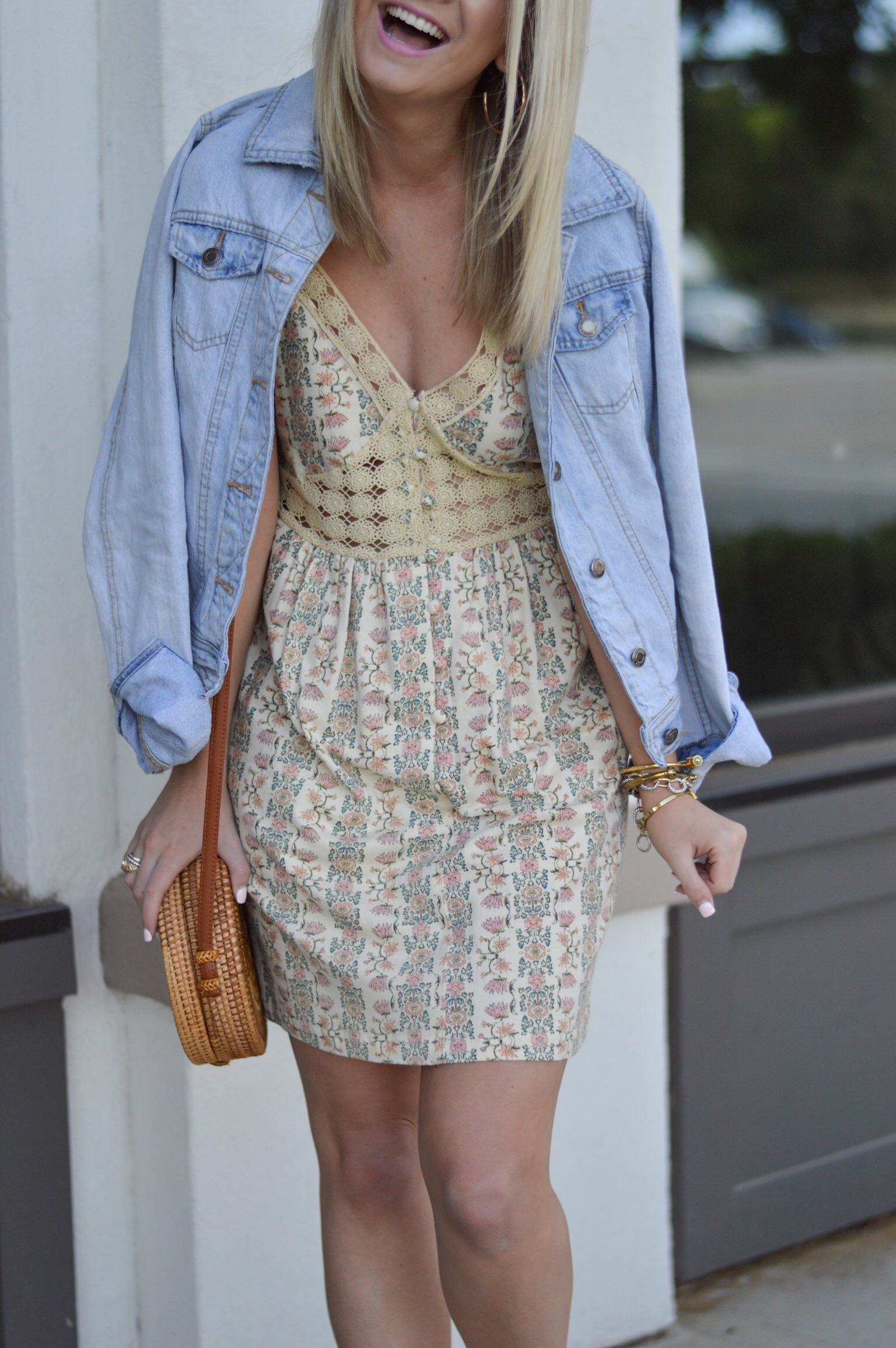 I mean it's easy to throw over a dress like this for work [if your work space is more casual] & is perfect for traveling on cold airplanes. Honestly, I found this cutie from Target a couple years ago for $30 & have not been able to find another like it.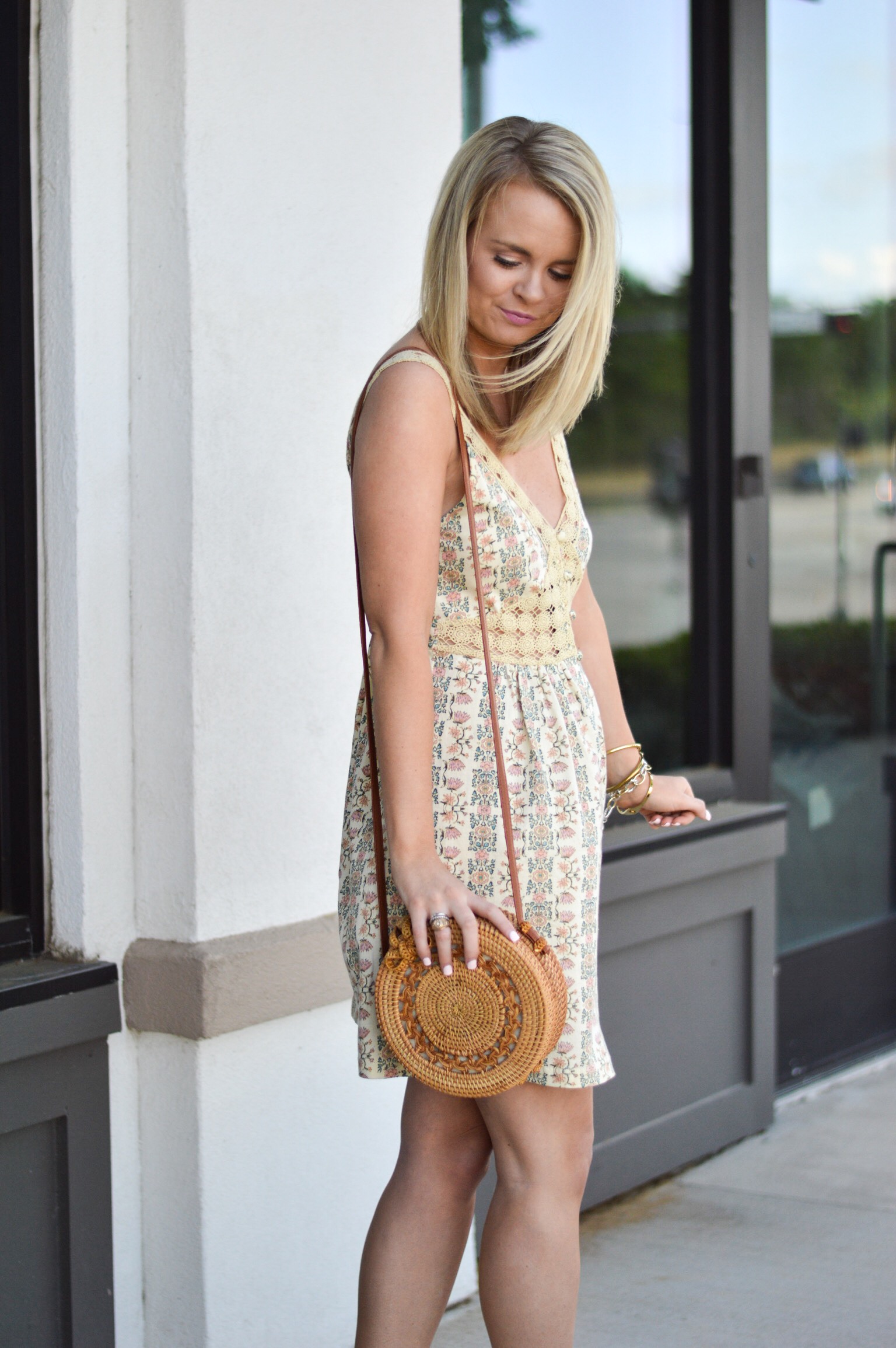 If you don't own a denim jacket, you most definitely should, because every girly needs one! To help you out, I rounded up all my faves below… & most are under $100. Thinking I may scoop one of these up, as I need another go-to in my closet.
Happy Thursday & happy shopping!