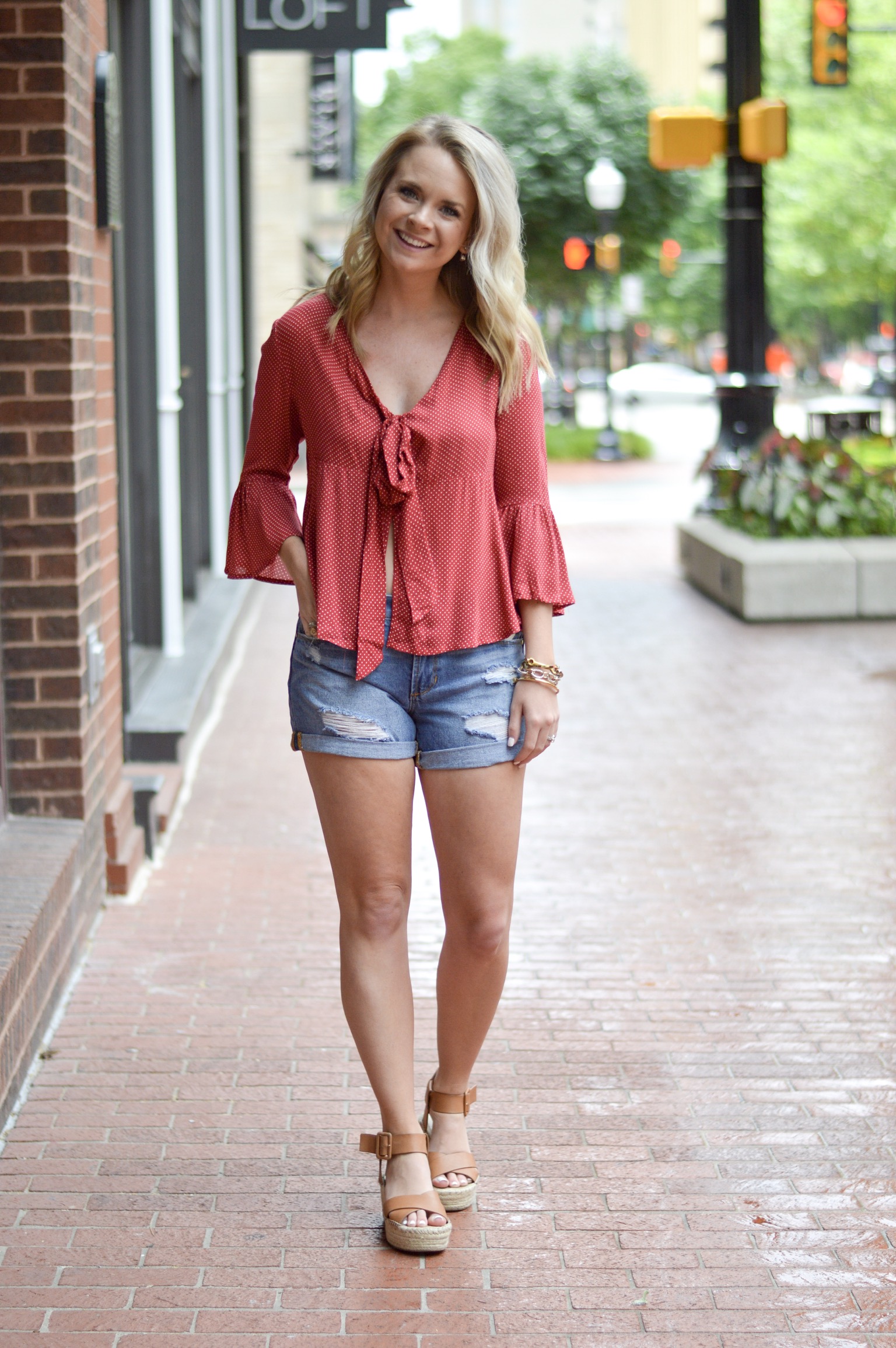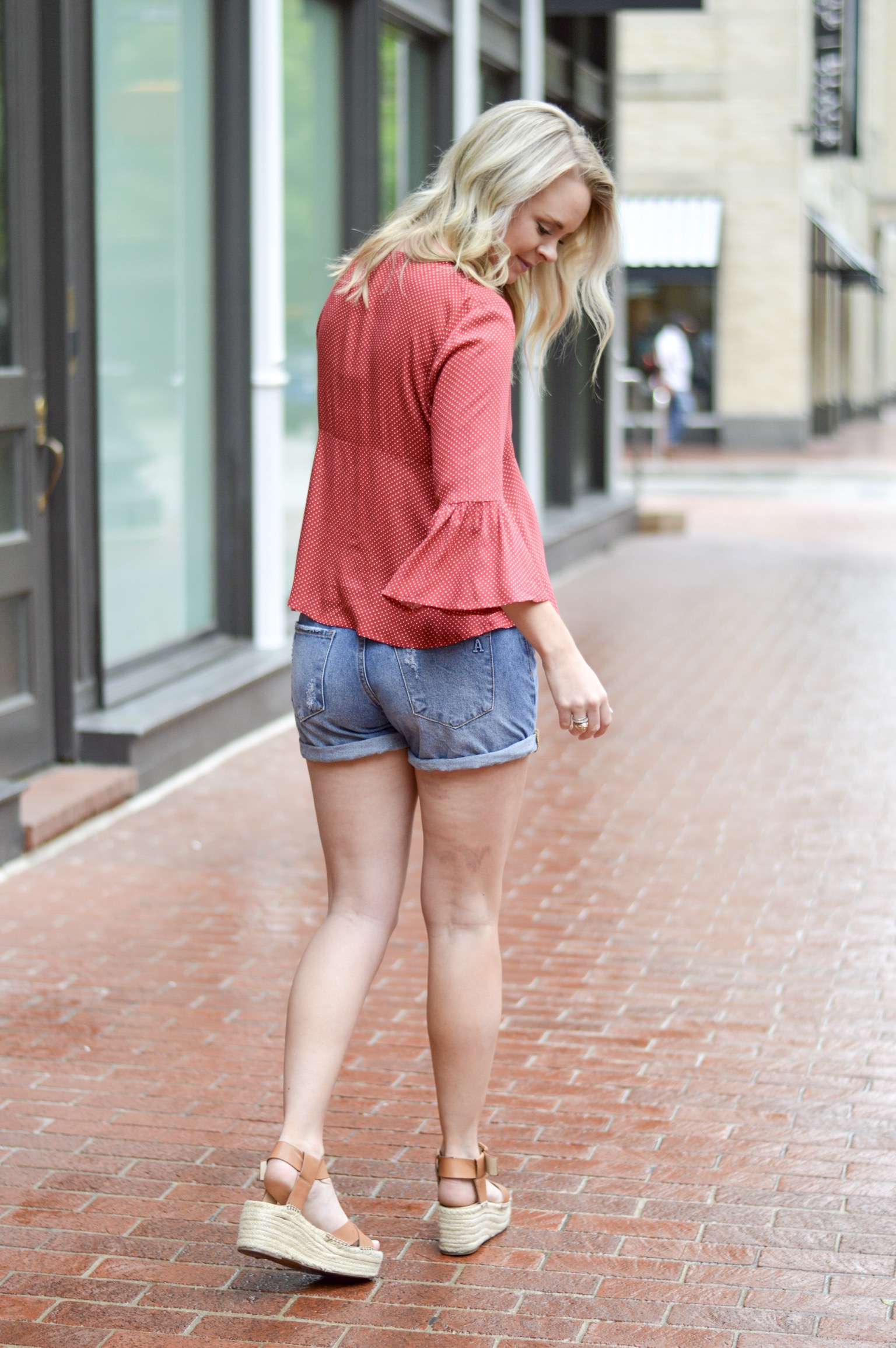 Looking back, there is not a time that I can think of that I did not enjoy boutique shopping. Growing up, I would always drag my grandma along to different boutiques in the area and we would shop until we dropped. I definitely think I get my shopping bug from her… so thanks Mimi for that 🙂 Although, Austin is probably not thankful! LOL.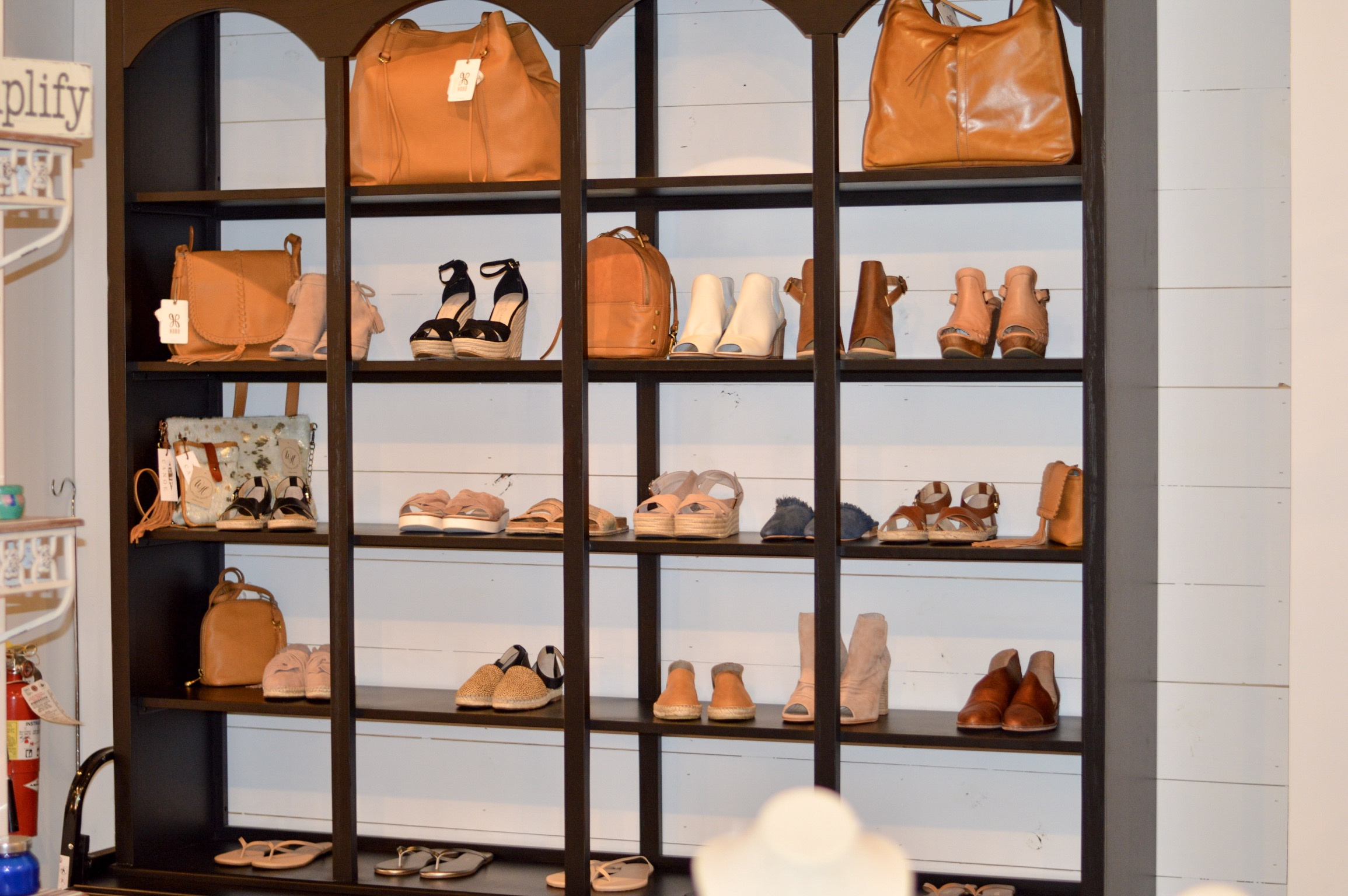 When I tell people where I am from, I always say Fort Worth not Dallas. If you live in the DFW area, you know there's a major difference. Not saying I hate Dallas, but Fort Worth just feels like home & is where we always went out to eat & what not growing up! If you live in the area or if you're out of town, I highly recommend visiting Sundance Square in Fort Worth. It has grown tremendously over the past couple of years, & has so many restaurants & stores to visit!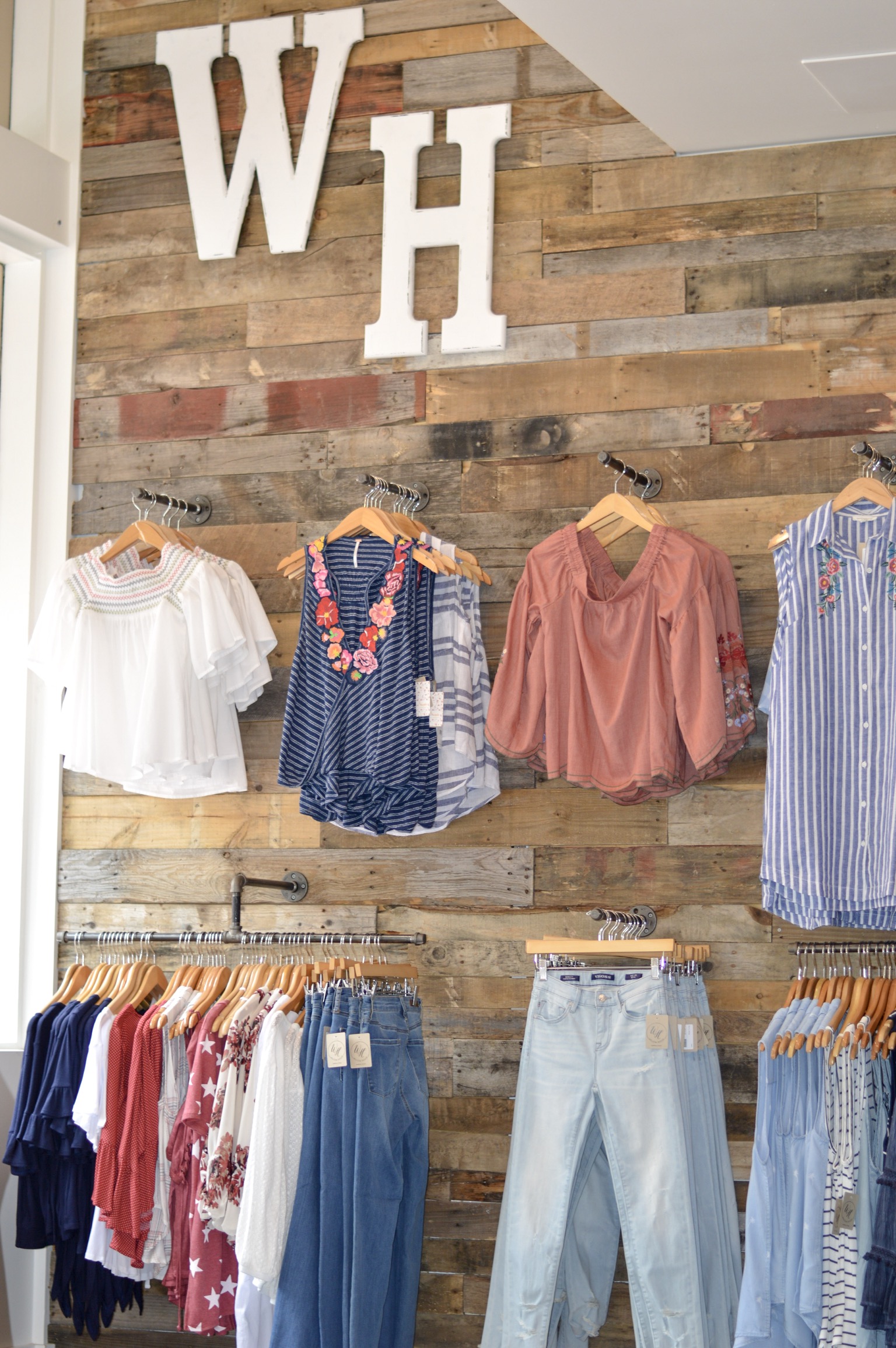 Speaking of stores to visit, Willow House Boutique opened about 6 weeks ago & is THE cutest! This is their third location to open in the DFW area & their new location is seriously in the best spot. If you saw my Insta-stories yesterday you got a sneak peek of some of the goodies Willow House carries! They have everything from women's clothing, gifts, baby clothes, men's t-shirts, shoes, jewelry & more. We actually bought Austin a shirt & my dad's Father's Day gift while we were there. Stores that are one stop shops are easily my favorite!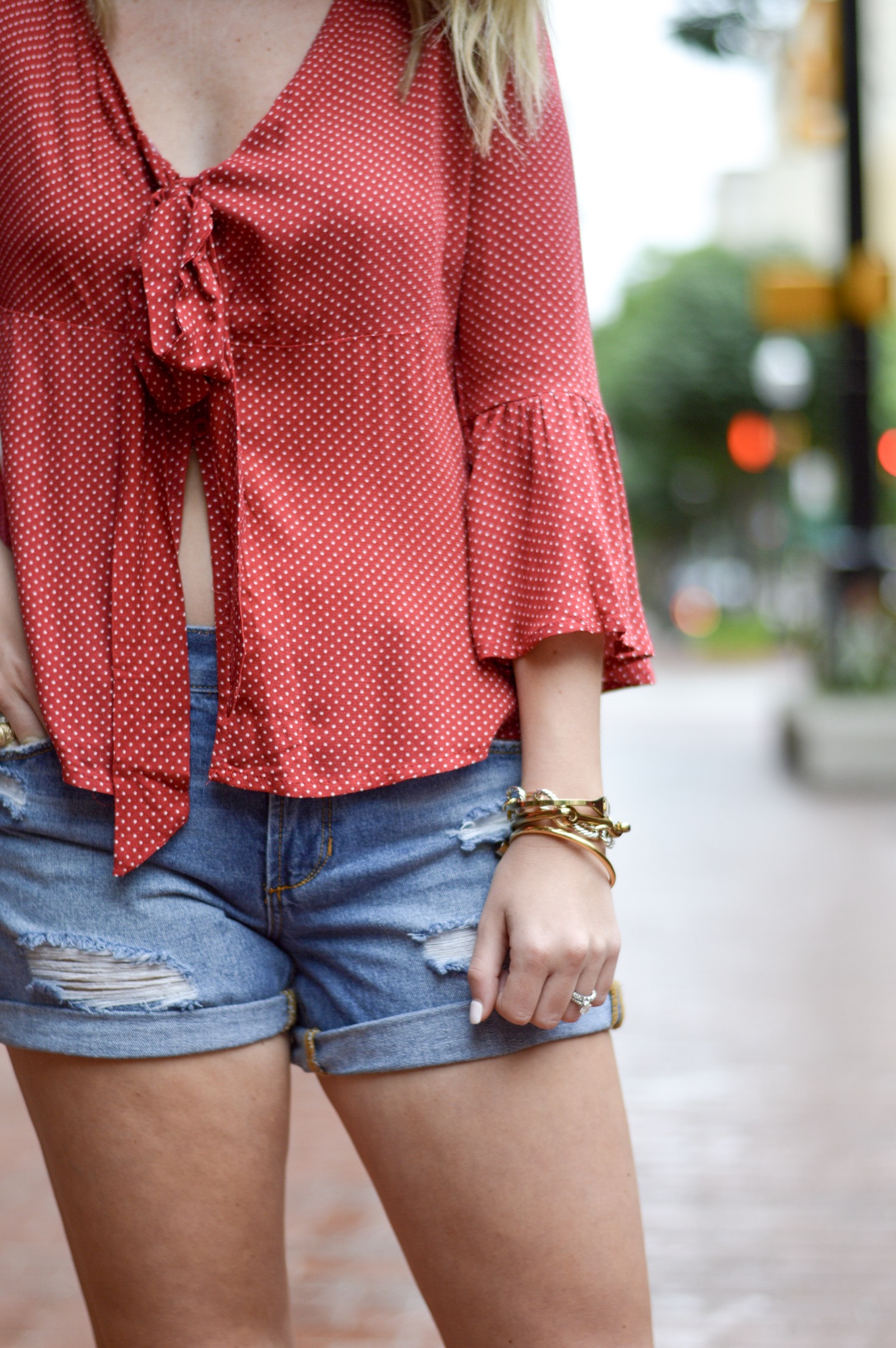 I picked out two outfits that I fell in love with & that are perfect for any summer trips you have coming up. Polka dots are so in this season & this little shirt is flowy and perfect with denim shorts for the beach OR even the 4th of July! At first, I was unsure of the slit in the front [because I am typically very modest], but after shooting pictures I decided I loved it. These shorts are my favorite denim brand, Articles of Society, & fit like a glove & are under $55. I love that they carry this brand, because I can typically only find it at department stores.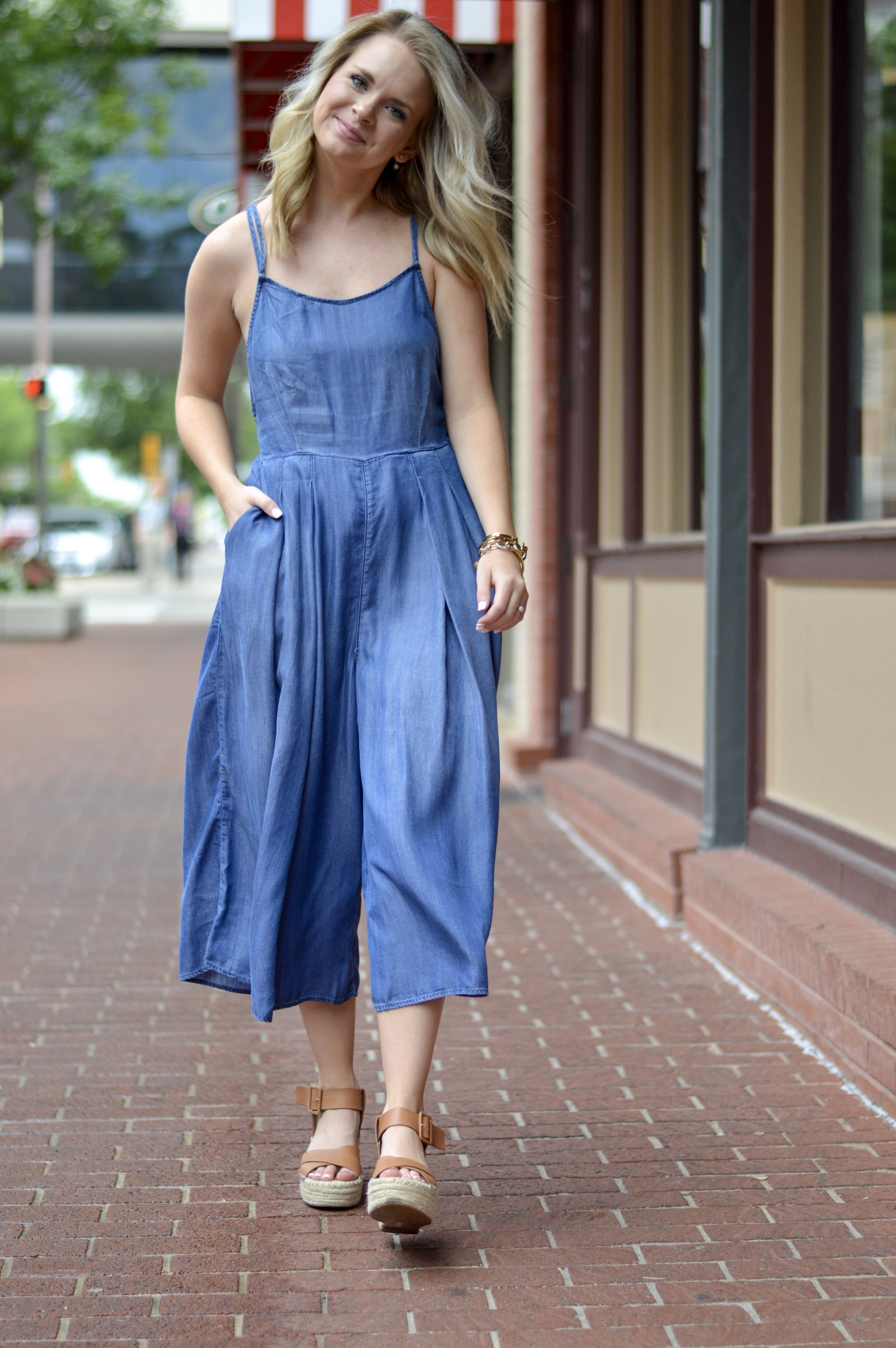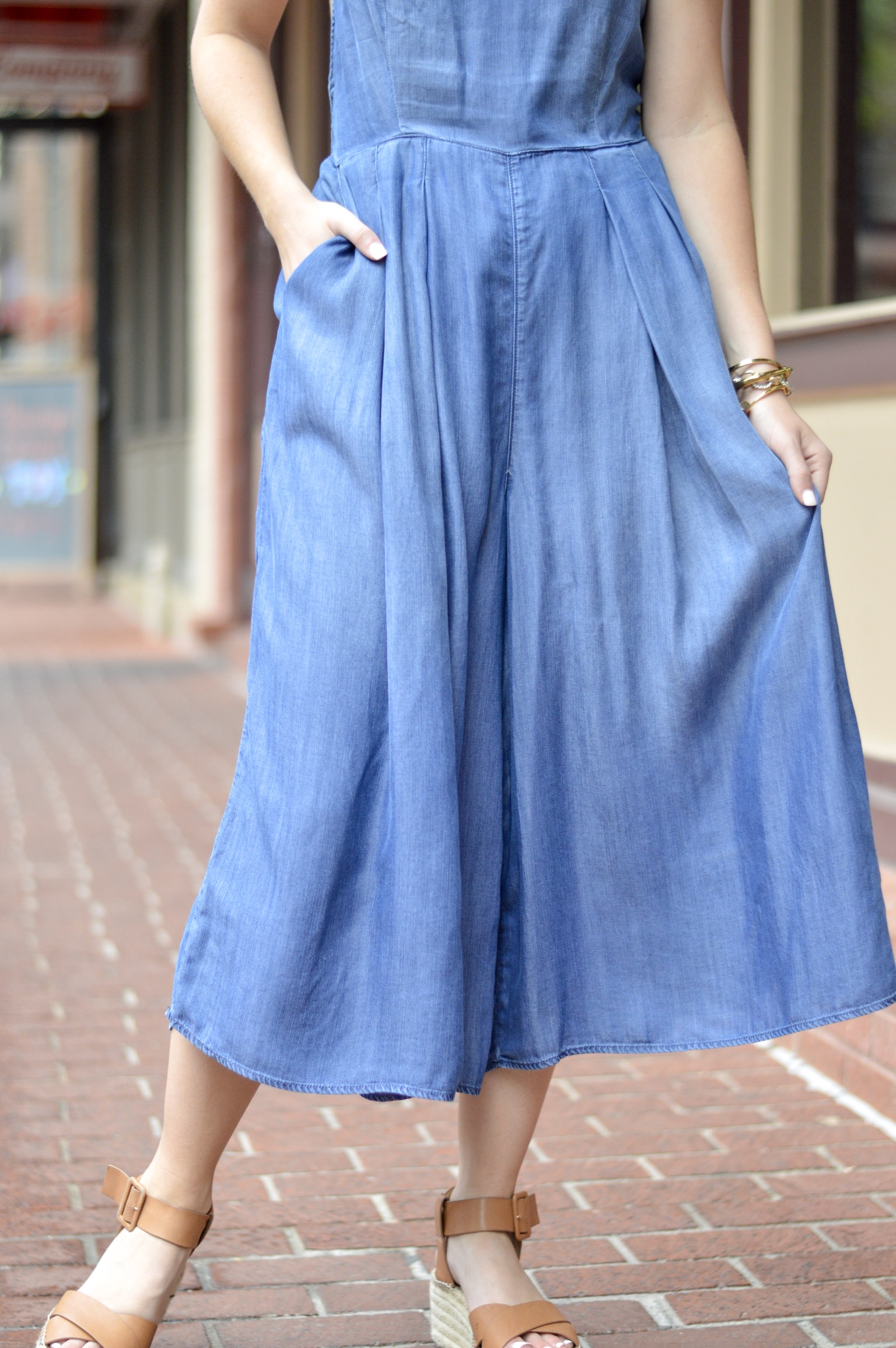 Moving on to the cutest denim jumpsuit… I mean is this look not so precious? I love how the back laces up & you can adjust it to fit any body type. And it's beyond comfortable, because the bottom half is like palazzo pants! Flowy & flattering, & I could wear it for hours & not be uncomfortable!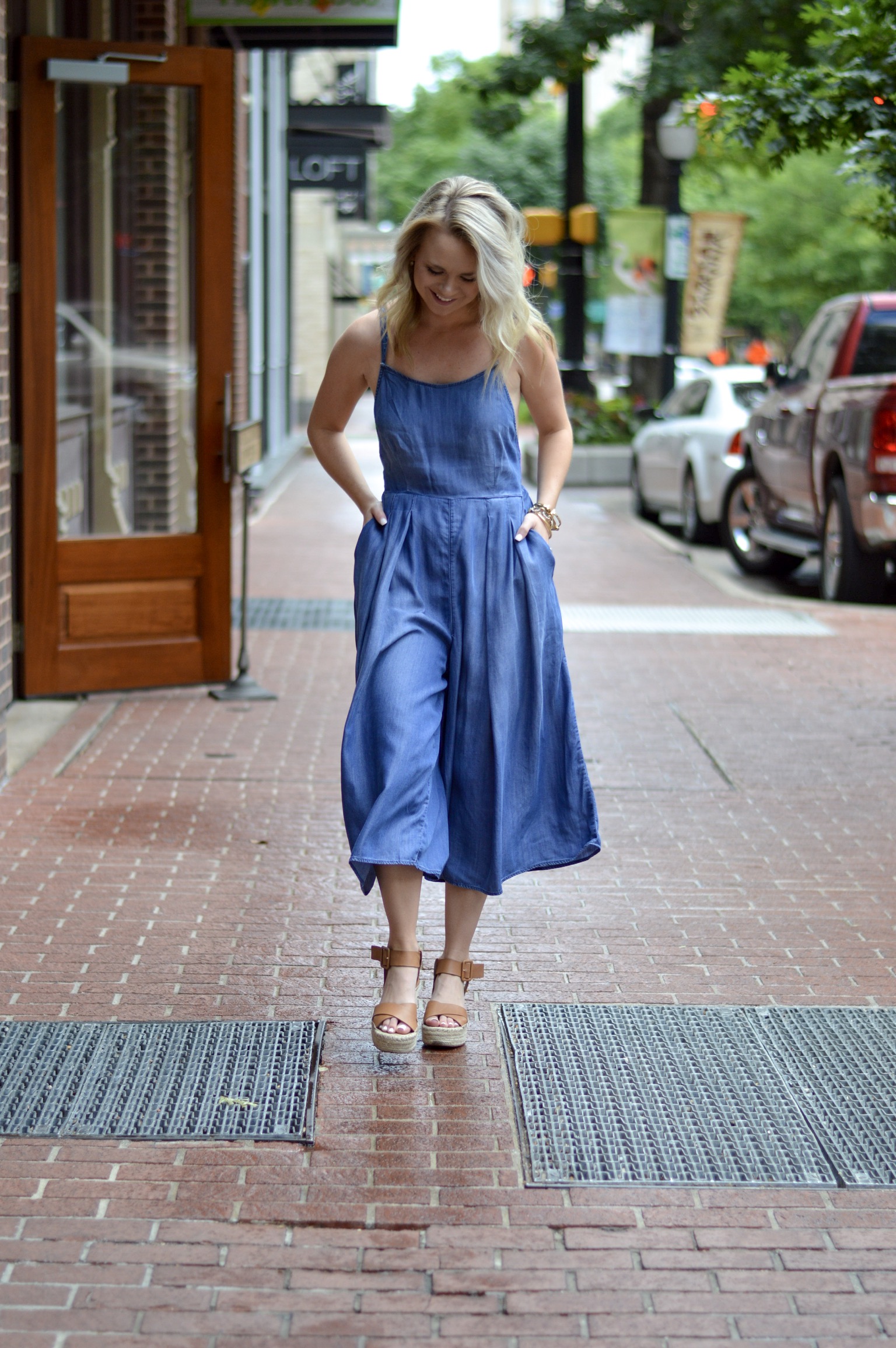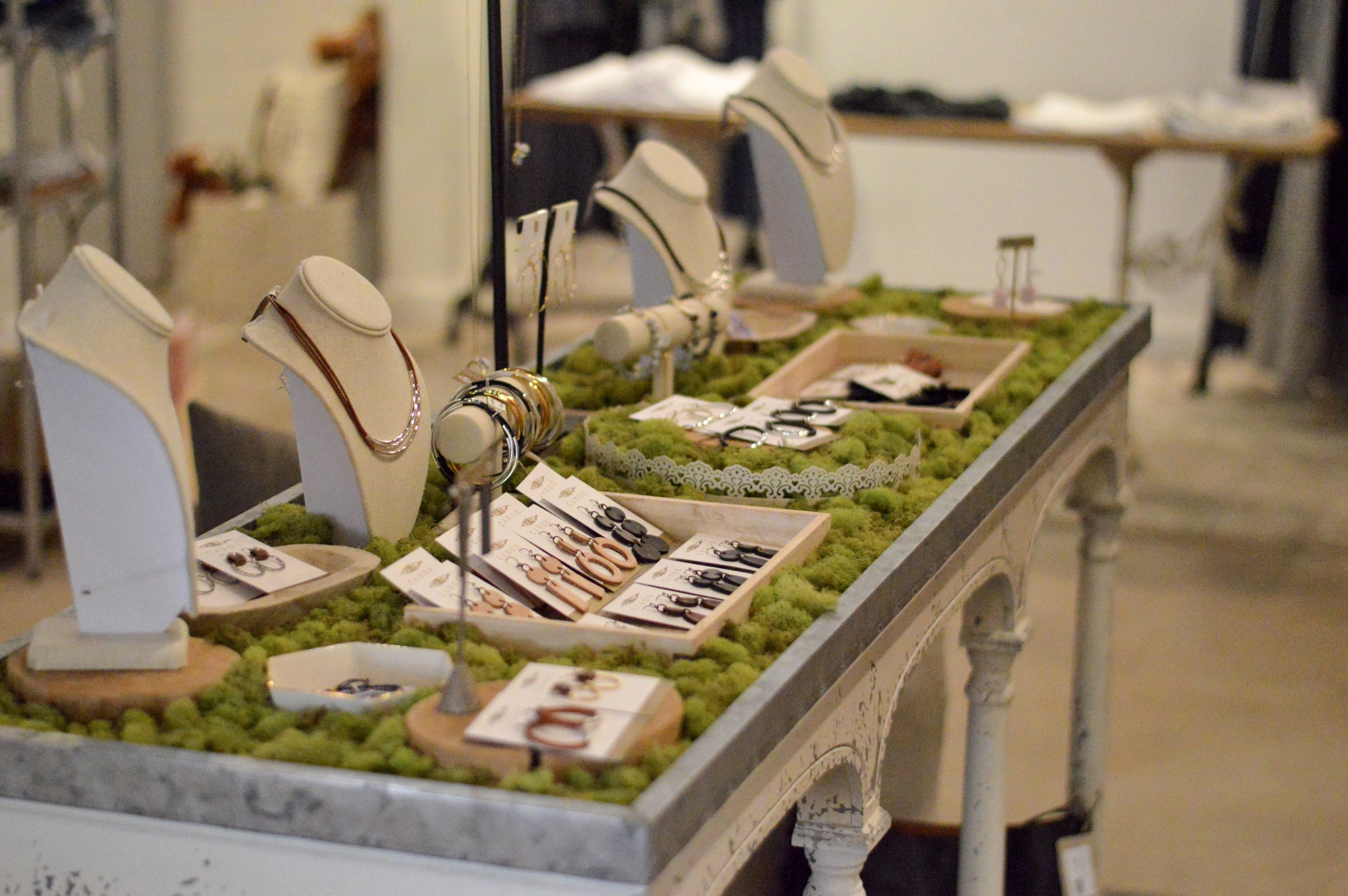 When you arrive to Sundance Square, the parking seems tricky, but I'll let you in on a secret. You can park in one of the paid lots or do valet and it's free!! All you have to do is remember to get your parking ticket validated at whatever shop or restaurant you go to. It's that easy!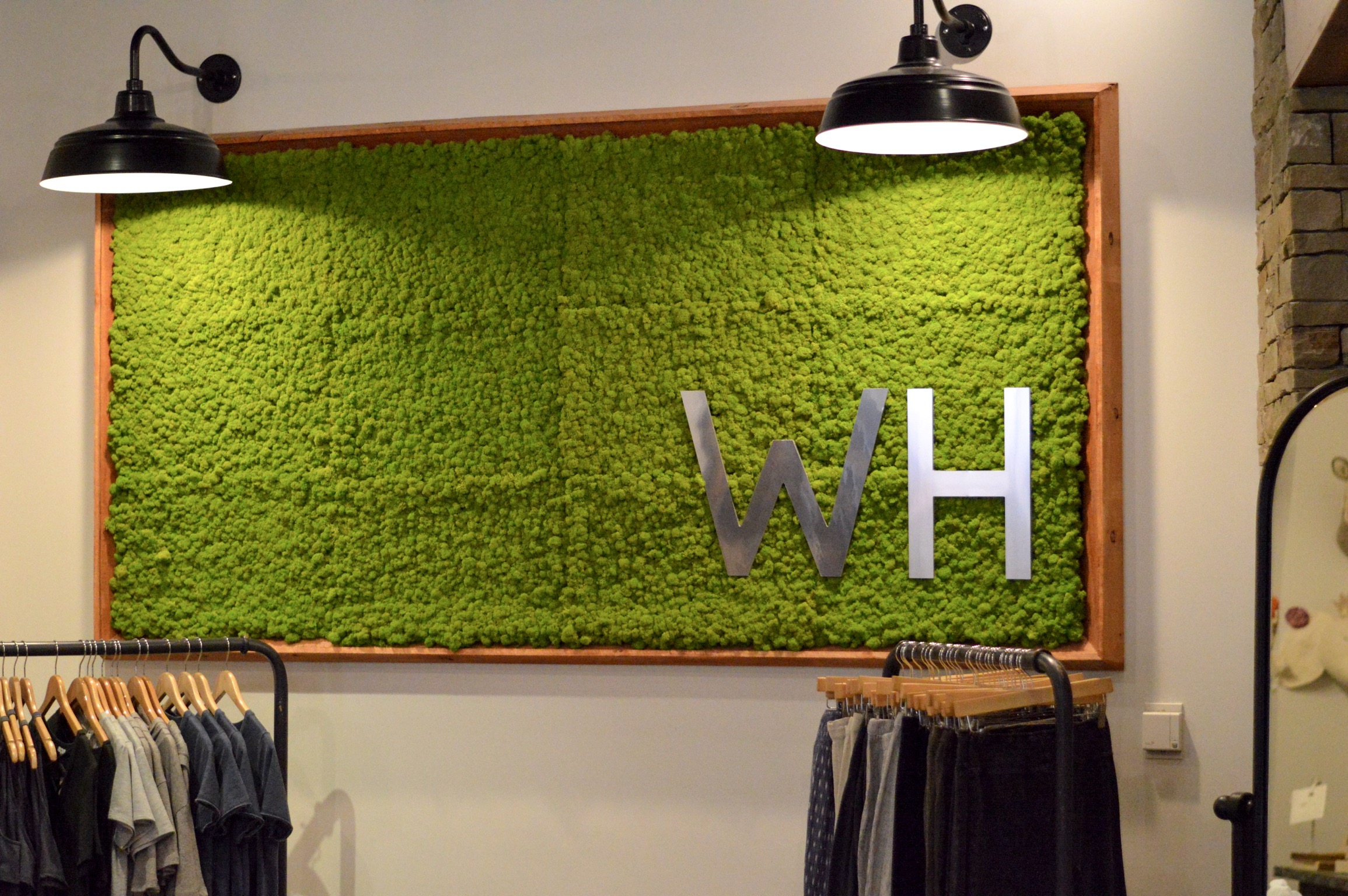 I can't wait to hear your thoughts on Willow House Boutique, but I have a feeling you're going to love it as much as I do 🙂 I mean one stop shop + affordable prices… you can't beat it!

Thanks Sundance Square & Willow House Boutique for this collaboration. All opinions are my own.