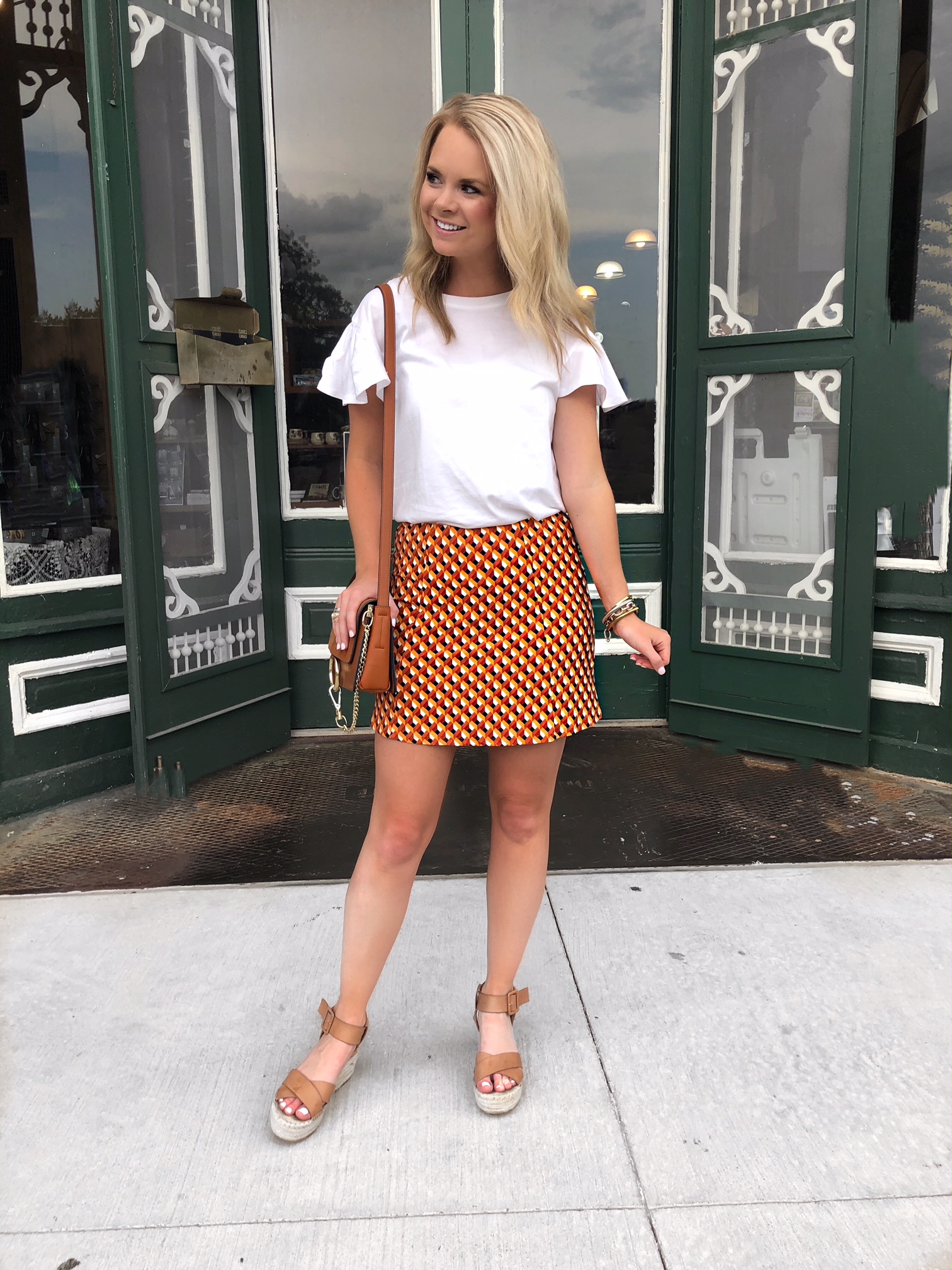 If there is one thing I am a major fan of, it's weekend getaways! Especially with my hubby 😉 We went live on Instagram Saturday, as we road tripped about an hour away to Granbury, TX. And if you watched, you probably heard me mention that all I want to do is travel with Austin before we start a family. So we are doing just that… even if it is a little getaway for a night. All about exploring new places & creating new memories!
If you live in Texas you may have heard about Granbury. It is a quaint little town that is right by a lake! The town is known for their square. which is great for shopping, dining & drinking. Austin & I explored the square Saturday night before dinner & had so much fun! The town was quiet and not very busy, which was nice to stroll around and pop in and out of the stores!
If you are looking for a relaxing getaway, I would recommend Granbury. It is a hidden gem & has so much to do & offer. I am going to round up all of the details from our trip below!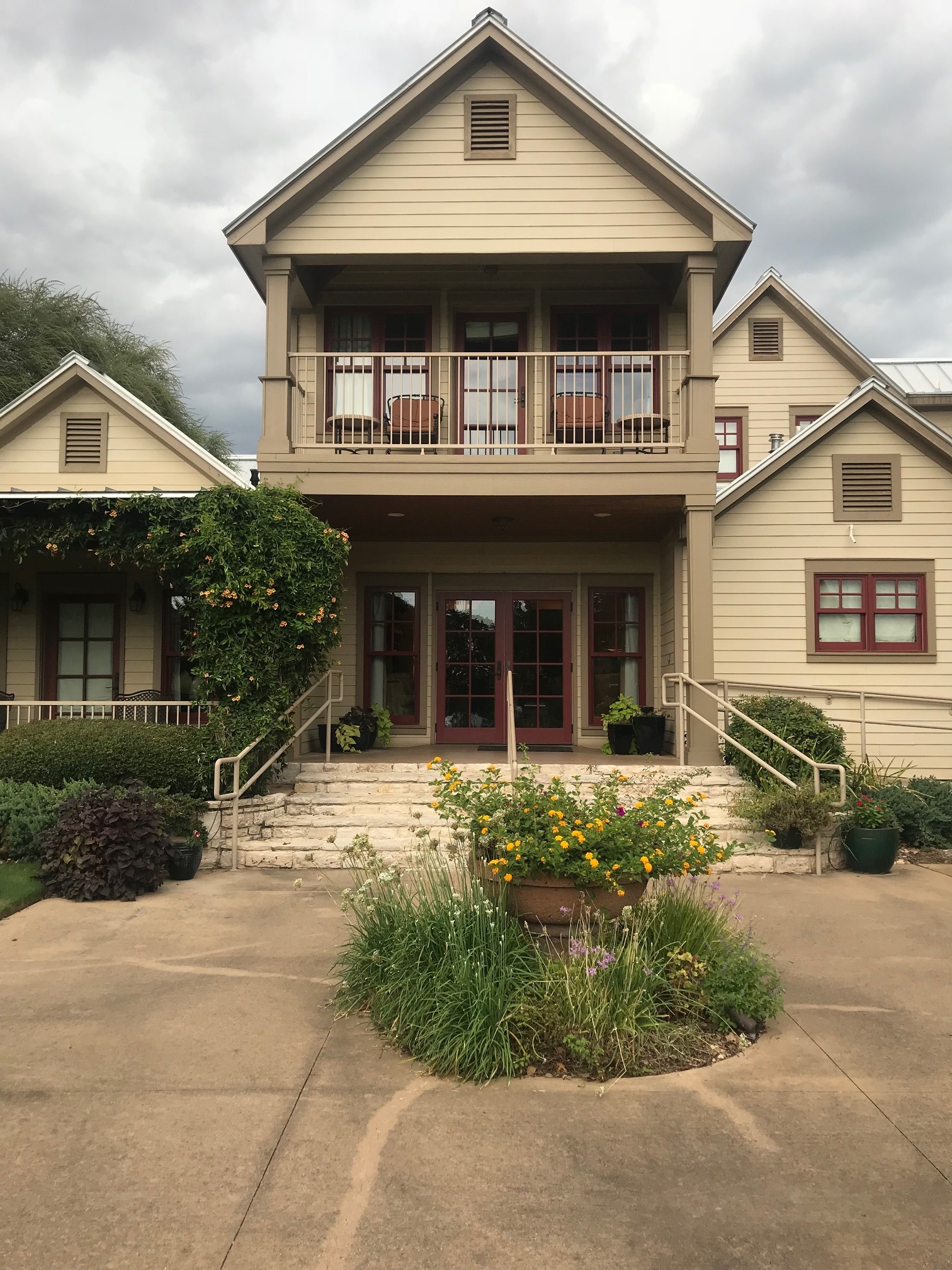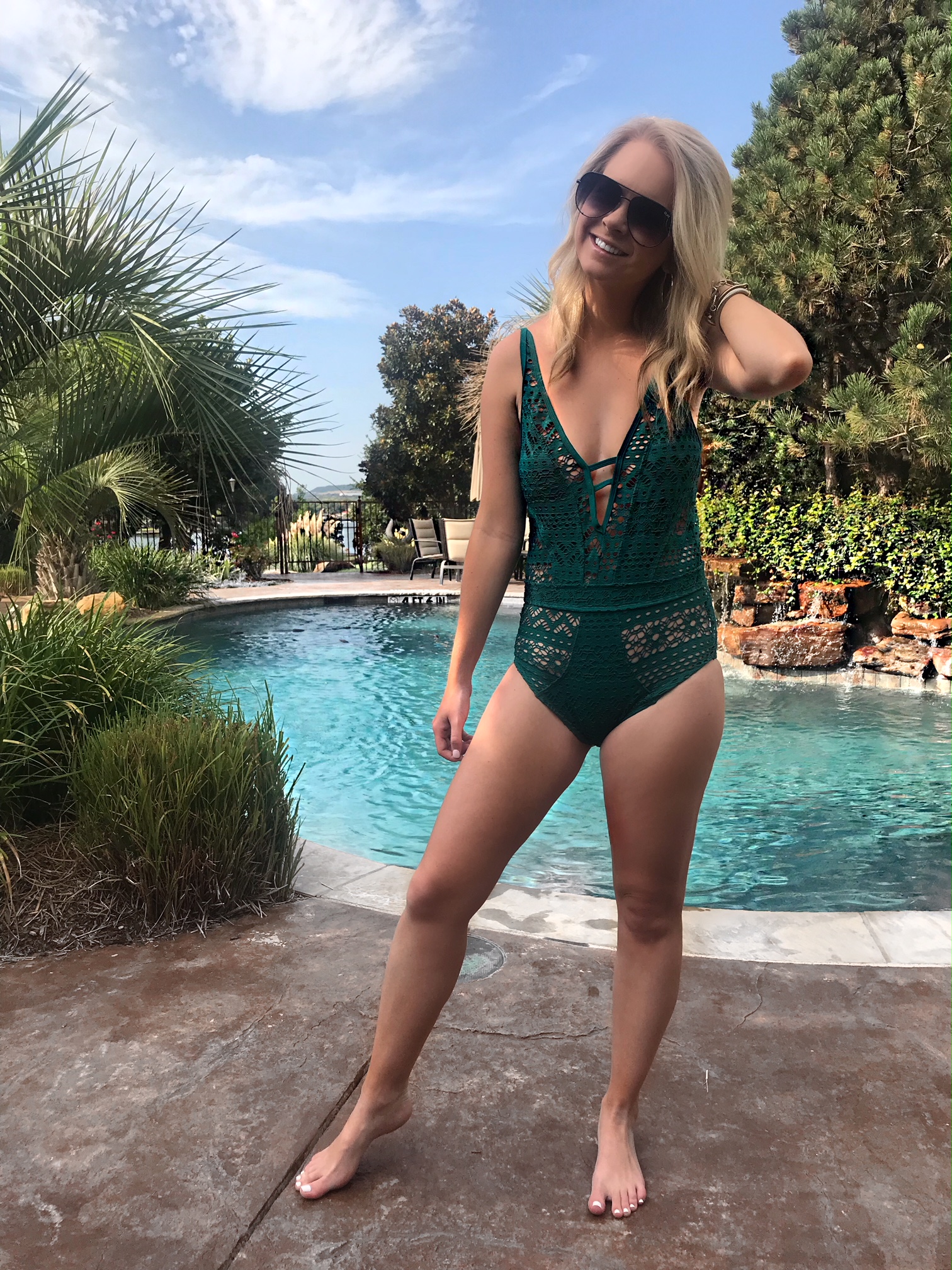 Where we stayed: 
The Inn on Lake Granbury– talk about the cutest bed & breakfast! Austin & I had never stayed in a b&b, so this was something new for us. We arrived and Jim, the owner, gave us a brief tour of our room, which made us feel right at home. I did a video tour of our room on Insta story & you can still catch it on my "travel highlight" on my profile. The room was two stories and had a great view of the lake from the second floor. So nice to wake up & sip our coffee, while taking in the fabulous views!
I learned that the nice thing about a b&b is that they are so welcoming! The Inn offered complimentary bites & drinks from 5:30-6:30 in the lobby. So sweet & perfect before hitting the square for dinner. And I also learned that bed & breakfast means complimentary breakfast 😉 So yummy & the perfect to start your morning!
Also, if you stay at The Inn on Lake Granbury, note that it is in the most perfect location. On the lake & only an 8 minute walk to the square. So if you have a couple glasses of wine, you can definitely walk back to your room 😉 The Inn also has the cutest pool, so if you are looking to just hangout & relax you can do just that!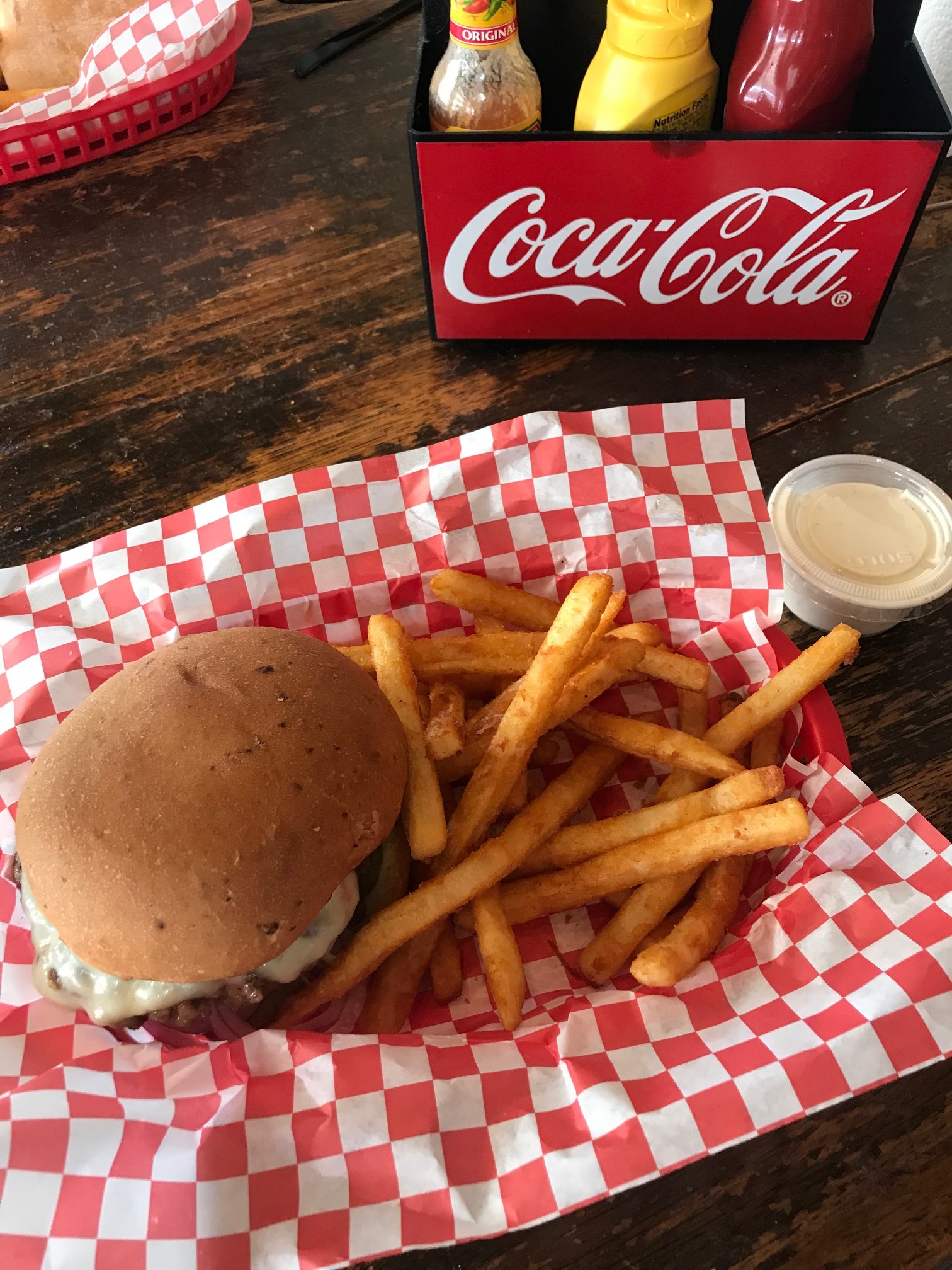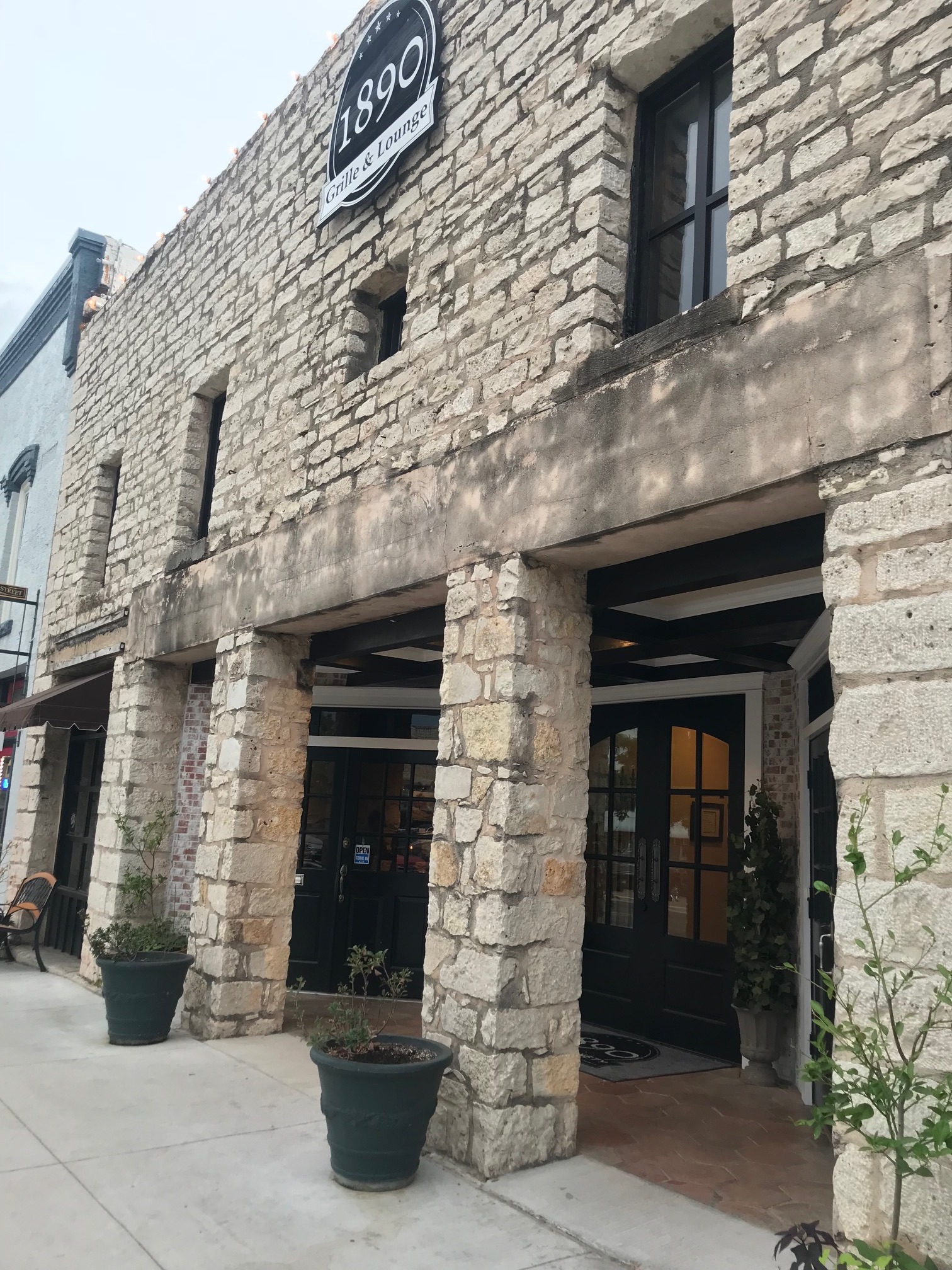 Where we ate: 
The Fillin' Station- delicious if you love a good cheeseburger & fries! We were starving by the time 2:00 came around, so we stopped here for a quick bite. Austin & I both got cheeseburgers & left filling extremely full. If you are ranch person, like myself, get ready to be blown away! Their fries + ranch was some of the best I had ever had! My mouth is watering while I am writing this…. LOL!
1890- amazing steakhouse! If you are willing to spend a little more on dinner, 1890 is the perfect date night spot. Just make sure to go in hungry, because you will leave feeling extremely stuffed! We started with the Trilogy appetizer, and the quail was to die for. It was wrapped in bacon & came with a side of jalapeno ranch for dipping. My oh my- we were blown away & could've ate a whole plate of just this!
For our entrees, we both had the fillet, except I had mine topped with crab meat, as our waiter said this was their specialty. It was simply delicious and cooked to perfection. I didn't even need a knife to cut, as the meat was so tender I could just use my fork. I had the cream corn & mashed potatoes as my side and they did not disappoint. Austin had the mac & cheese & grits, and he was so happy! LOL. The mac & cheese ended up being my favorite. I'm a sucker for a good pasta!
And for dessert, the best part, we chose the creme brulee. Always our favorite! It had the crispy top & cold pudding center… so stinkin' good to end our meal. We honestly could not move when we left!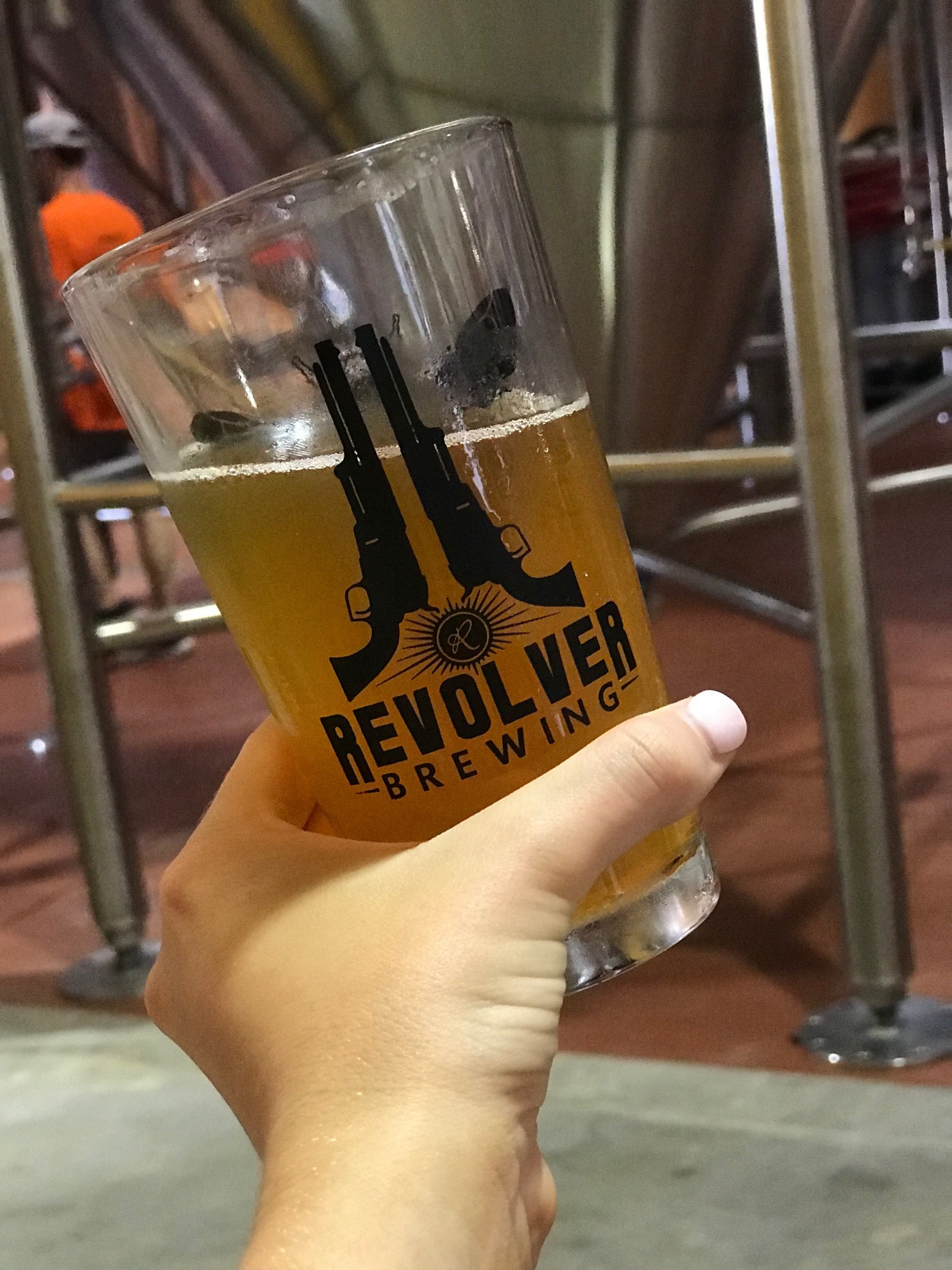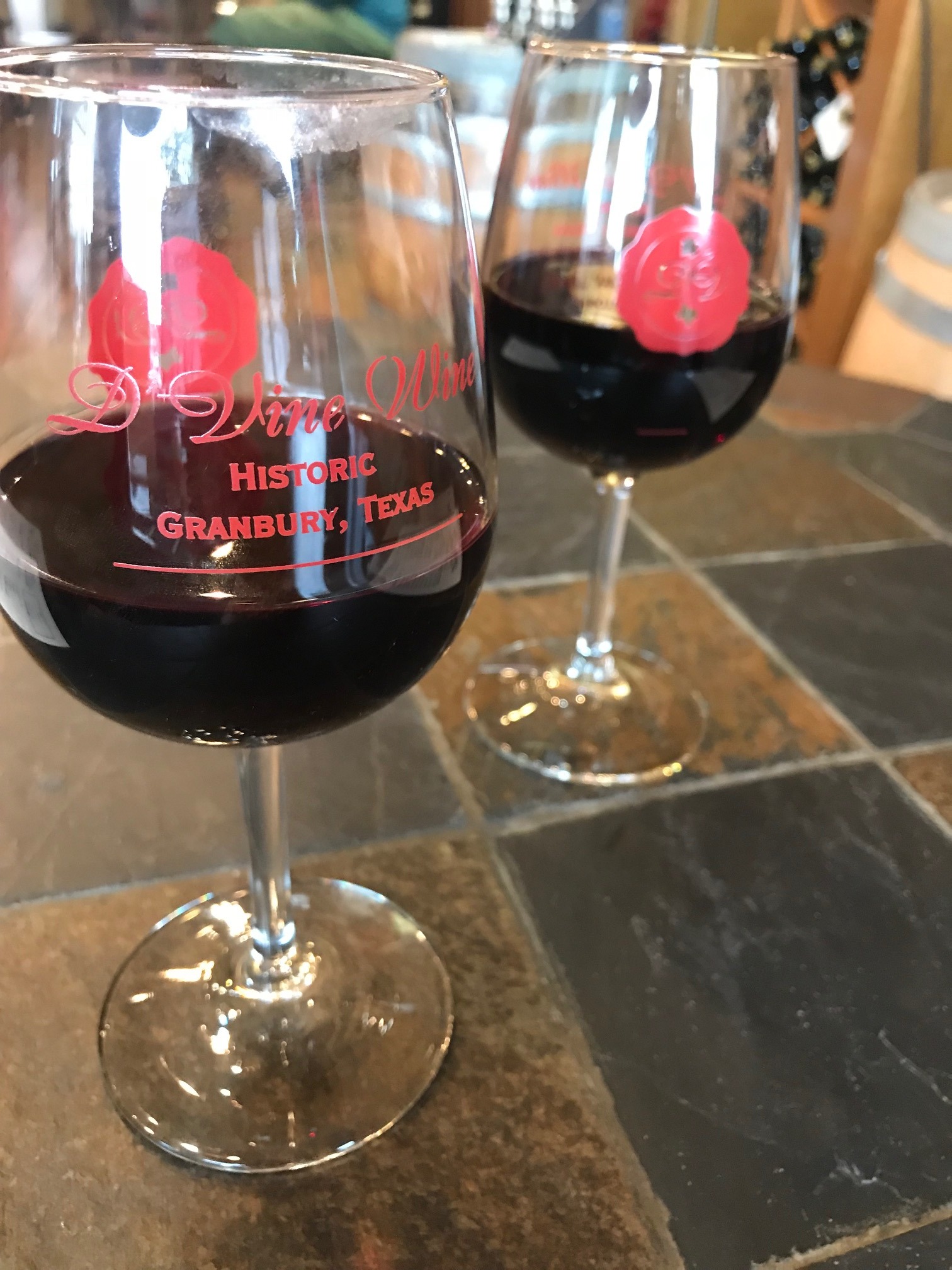 What we did:
Revolver Brewing- live music & good beer. Sign me up! When we arrived to town, we went straight to Revolver Brewery. They are open from 12-3 on most Saturdays and have live music & great food. It is only $10 to get in & that includes a complimentary tour + beer. They even give you a free glass to keep & take home. Can't beat that! Austin & I said it would be so fun to come back with a group of friends in the Fall & enjoy the live music & beer. I'm a sucker for venues like Revolver, because it just feels like Texas. Definitely add this on your list of to do's while you are there!
D'Vine Wine- delicious wine & awesome atmosphere! Great if you need to kill sometime before dinner & grab a drink or do a tasting. They even let you get a glass of wine to go to accompany you as you walk around town! My kind of place LOL.
1890 Marketplace- you will walk in & want one of everything. They are actually affilaited with 1890, where we had dinner, and are located right next door. There are all kinds of olive oils & seasonings, which are simply delicious. We purchased a few things, but have already used the garlic infused olive oil for dinner Sunday night. If you're a garlic lover you will die over this! Dip some Italian bread in it & wow. They even have a Dallas location in Deep Ellum, and Austin & I are already planning a trip there.
All in all, it was a great weekend getaway. We are thinking that maybe we will buy a lake house in Granbury when we retire one day 😉
Have a good week!

Thanks to Visit Granbury for this collaboration. All opinions are my own.