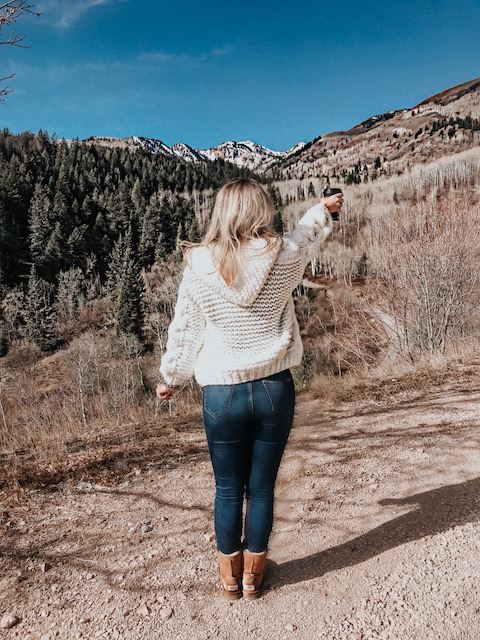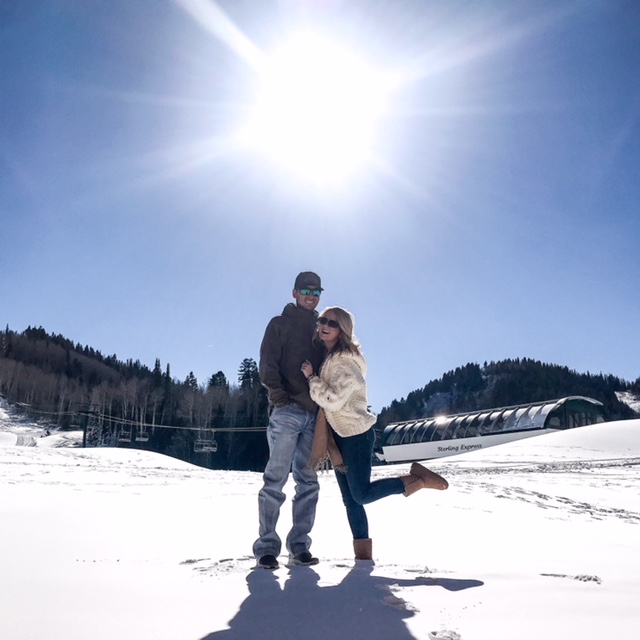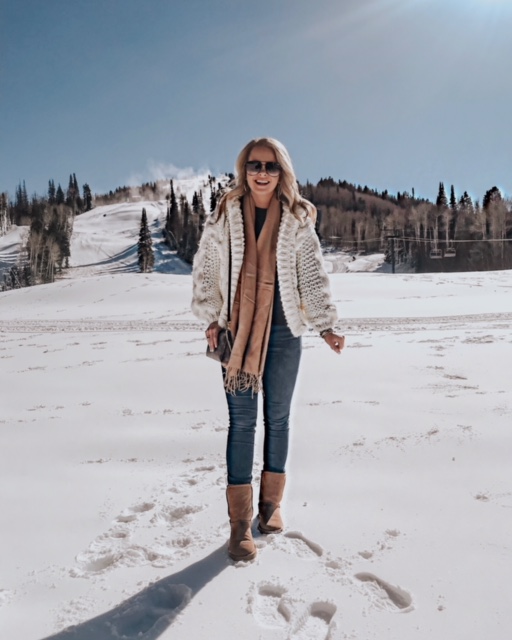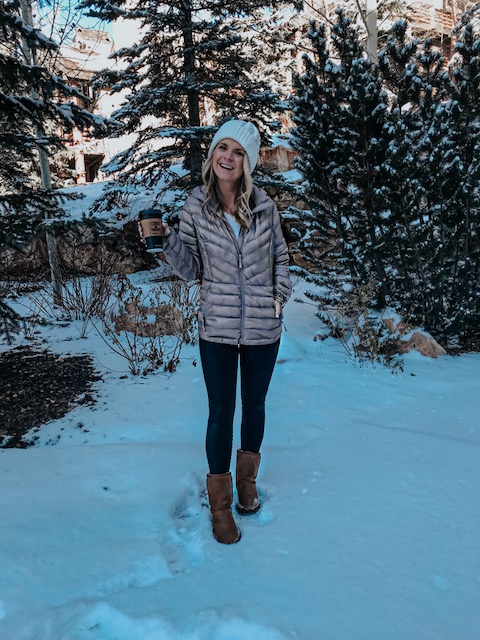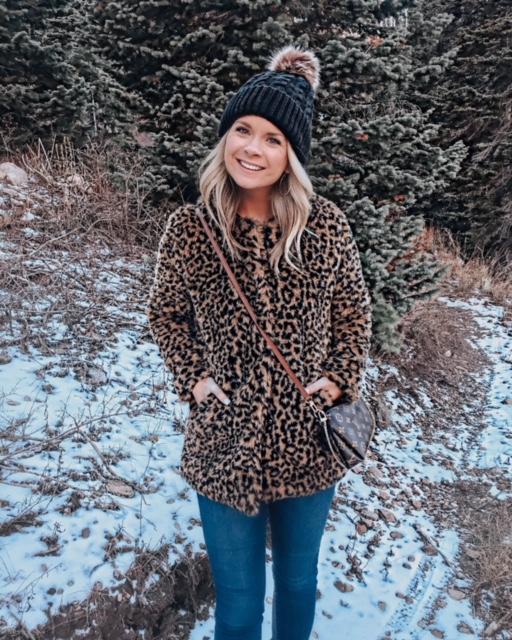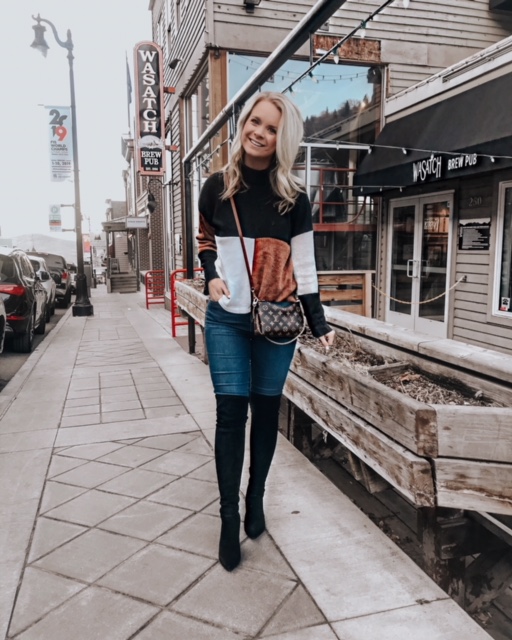 Hey lady, happy FriYAY! We are so close to the holiday week- eeekk! If you keep up on Instagram + Insta stories, then you probably saw Austin & I were in Park City, Utah for our first wedding anniversary last weekend. Let me tell ya, it was wonderful. It is not peak time for the town, as they are getting prepped for the slopes to open, so it was practically like we had the whole mountain to ourselves 😉
People continued asking what we did and honestly ate and drank was what we did all three days. You could say my jeans may be a little tight this week. LOL! I think we hit every popular restaurant + bar on Main Street, but hey I'm not complaining! That said, I had to round up everywhere we ate and drank + where we stayed for ya.
Where we stayed: The Chateaux in Deer Valley
Talk about the coziest hotel I have ever been to. Fireplaces in the lobby and a fireplace in our room, I was in heaven! The hotel was extremely quiet, as it was not peak season, like I mentioned.  I tried to tell Austin we need to add a fireplace to our master, but don't think he's up for it with the Texas heat. Ha. And there was even a towel warmer in our bathroom, which was heaven. The restaurants at The Chateaux were not open at the time, but we were able to visit their sister property, Stein Eriksen Lodge, for drinks and dinner! Also, The Chateaux has a shuttle service that pretty much runs all day, so if you do not rent a car they can take you to town and what not!
Where we ate:
No Name Bar- a locals hangout with the best buffalo burger! Their onion rings with ranch are also to die for. Great place for a drink and quick bite to eat!
Red Banjo- delicious, inexpensive pizza. Super casual place, but is perfect for a quick bite to eat! The pizza is delish and so is the Caesar salad.
Kneaders- great pastries and the egg and bacon croissant is amazing! Supposedly this is a restaurant all throughout Utah.
High West Distillery- known for their whiskey cocktails, but their bacon mac & cheese was great as a little mid day pick me up!
Yuki Yama- holy cow! One of the best sushi places Austin & I have ever ate. It is pricier, but so worth it. It's extremely fresh & my mouth is watering right now just thinking about it. Austin ordered the Wagyu, which was the best meat either of us had ever ate. You get to cook it yourself on a salt rock & wow! Our minds were blown!
Tupelo- a unique brunch experience. We also went here for drinks one night at their upstairs bar & their house Pinot Noir was delicious and extremely smooth. Austin and I were not the biggest fans of our brunch at Tupelo, but their dinner menu did look amazing… so I would suggest trying that!
The Spur– another local bar on Main Street! Perfect place after a long day on the slopes or a day of shopping. Countless drink options and their crab & artichoke dip was amazing!!
Troll Hallen Lounge at Stein Eriksen- the best creme brulee we've ever had, and that's saying a lot because it's by far our favorite dessert! We went here two nights in a row and are guilty of having it both nights. It was that good! This restaurant is located at the Stein Eriksen Lodge, which was our hotels sister property, so we were able to charge everything to our room number… super convenient! It is also located right on the mountain, so the view is wonderful!
What we did:
We ate and drank and shopped! Their is great shopping on Main Street to stock up on all your winter needs. We found several items on major sale at The North Face store & got some Christmas gifts from the LL Bean store. We don't have those kind of stores in Texas so we had to take advantage! 🙂
All in all it was a romantic trip with the hubs and made our anniversary so special! We may have ate a little too much, but it was so worth it. Wonderful quality time and we got to explore a new place we had never been. I would highly recommend Park City for a romantic getaway or if you're a skier it would be a great place to go!
P.S. all of my outfit details are linked below!