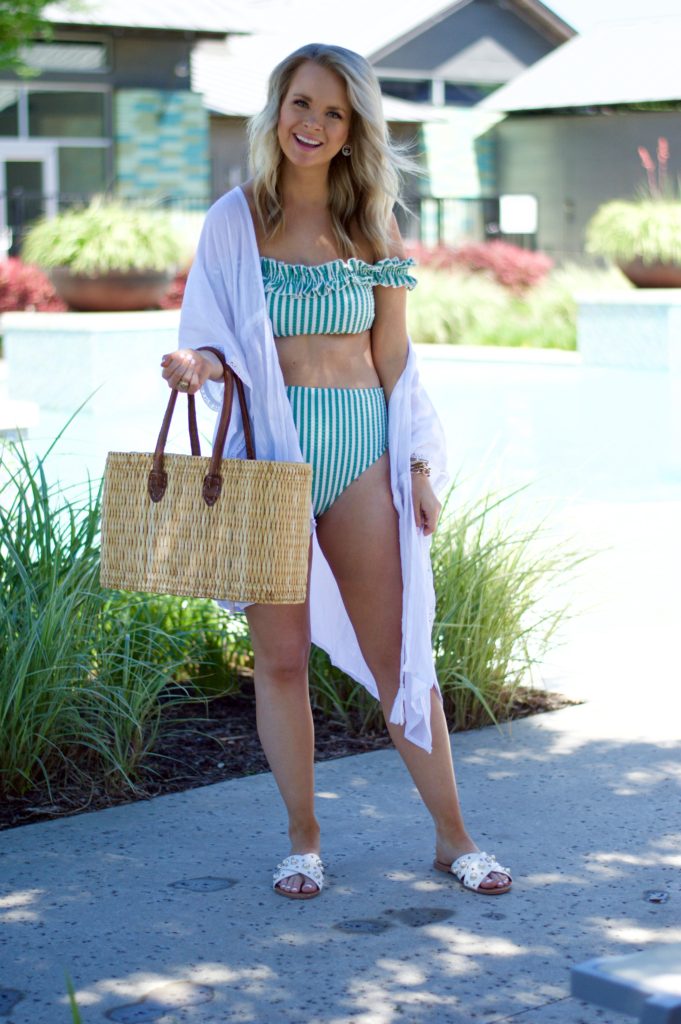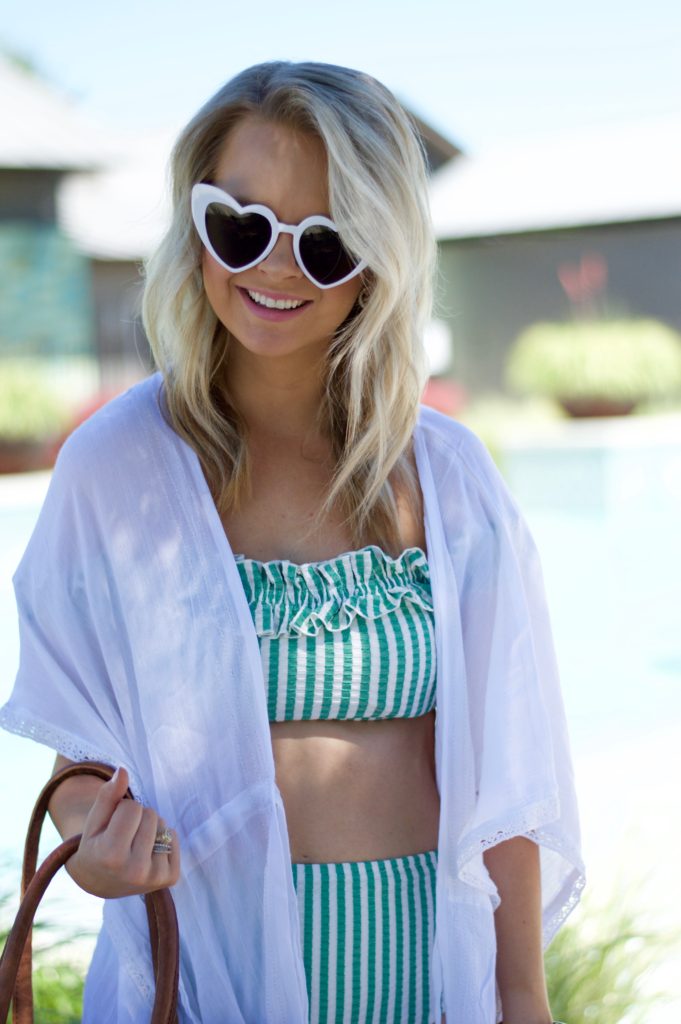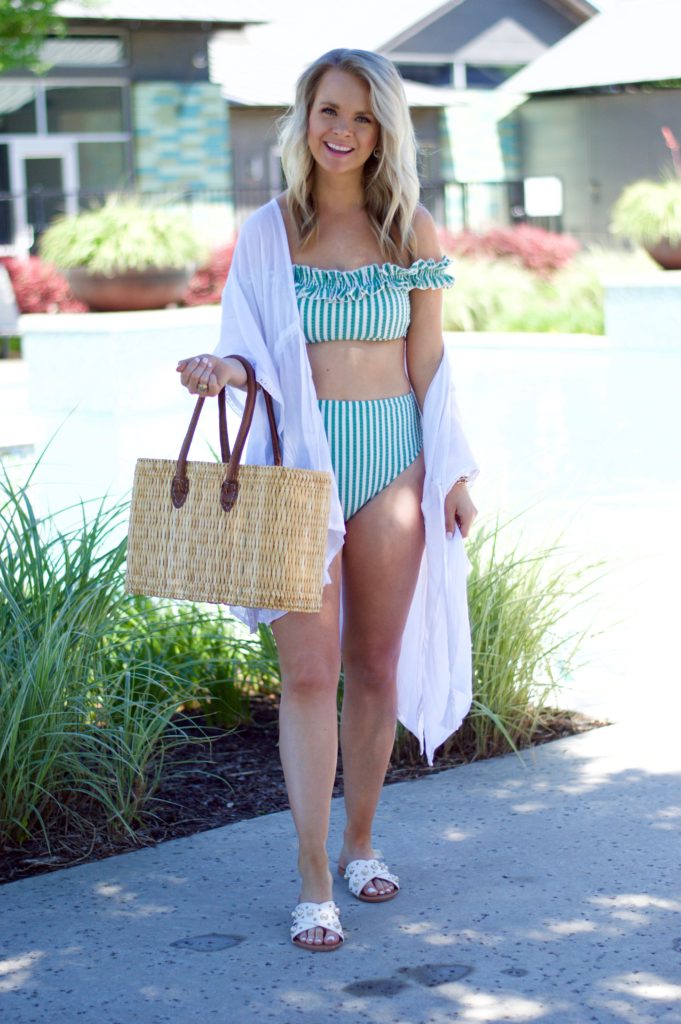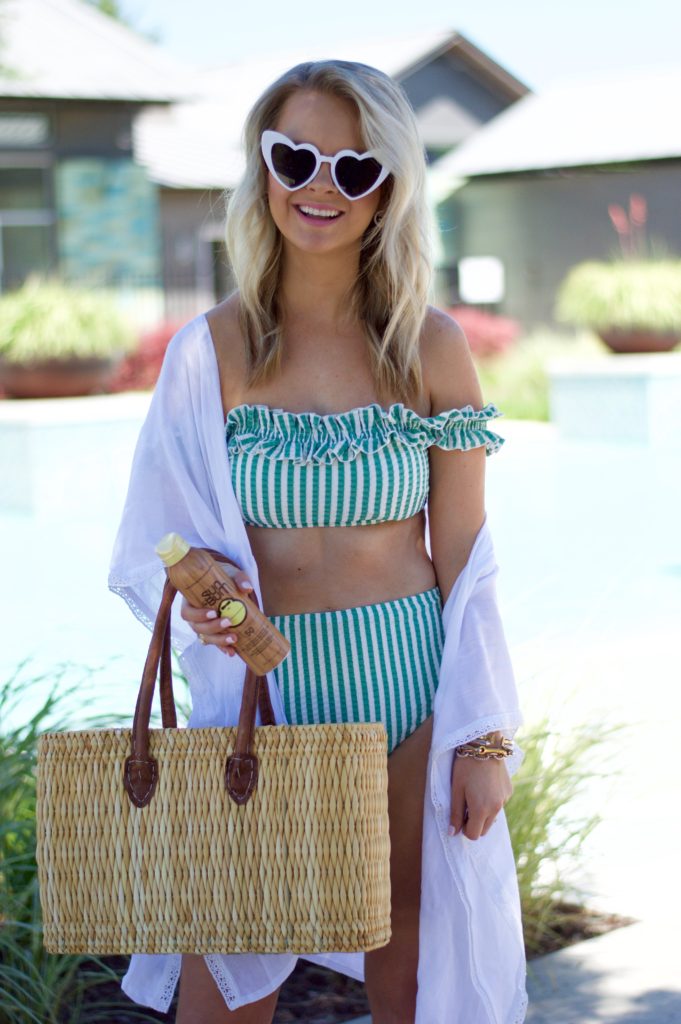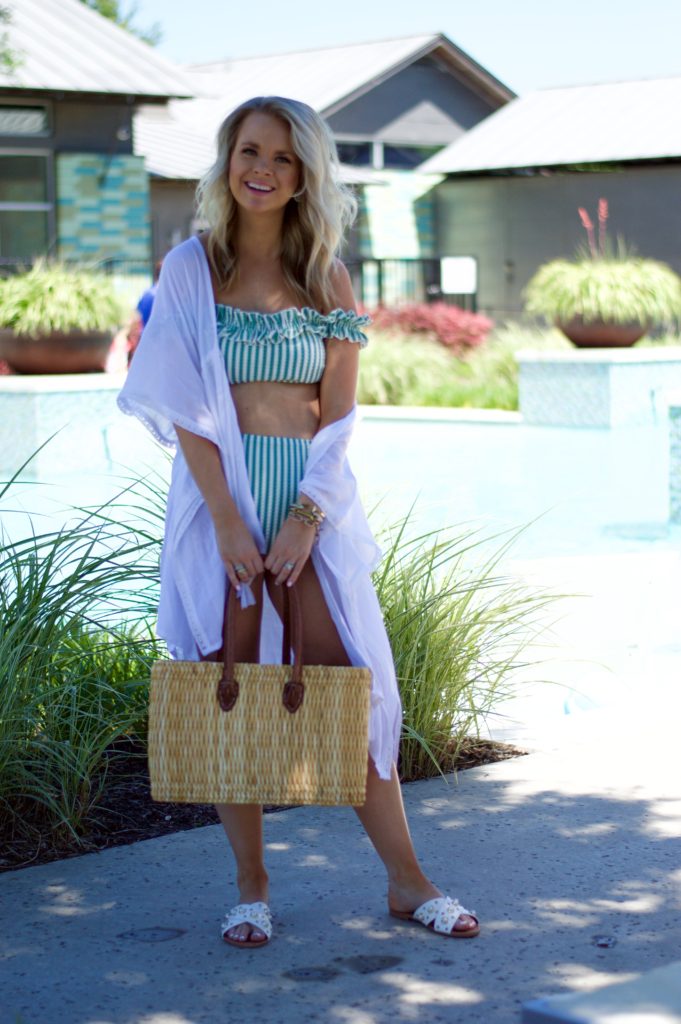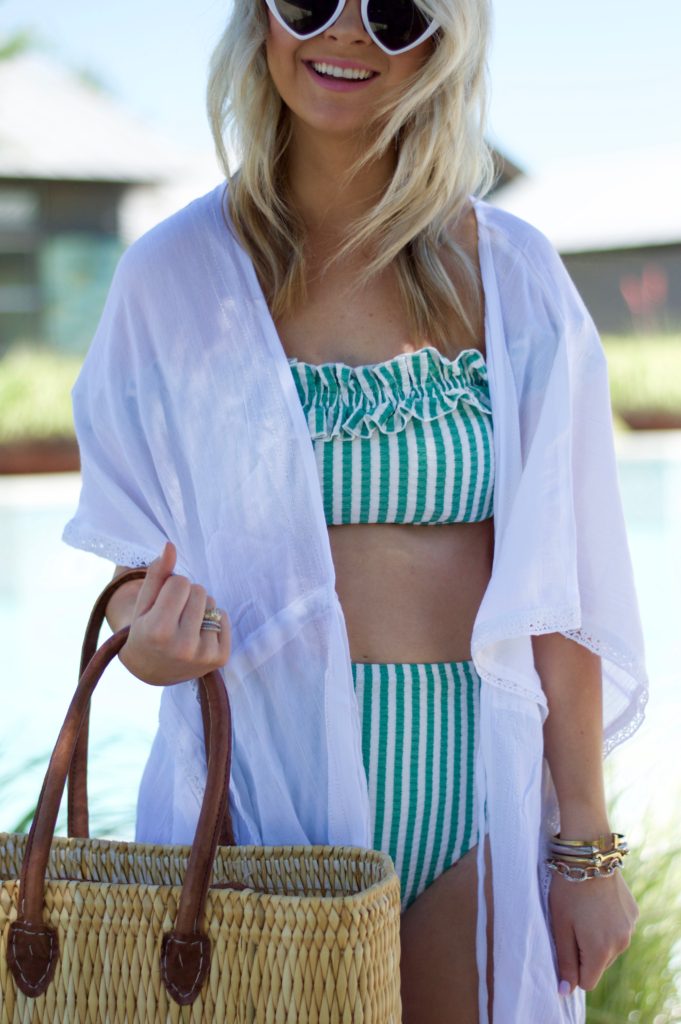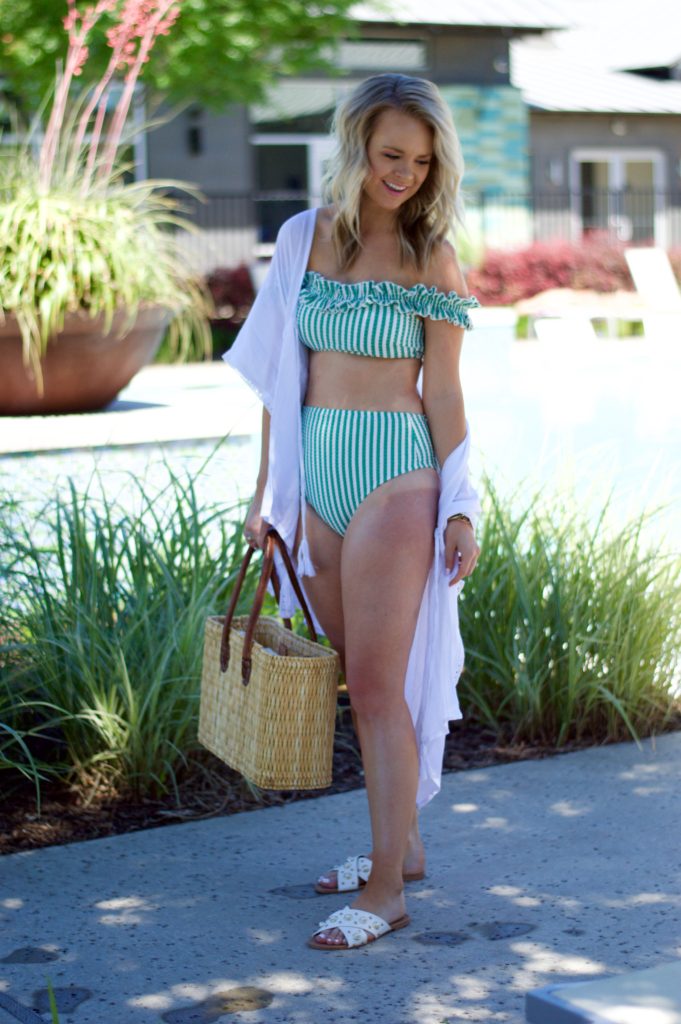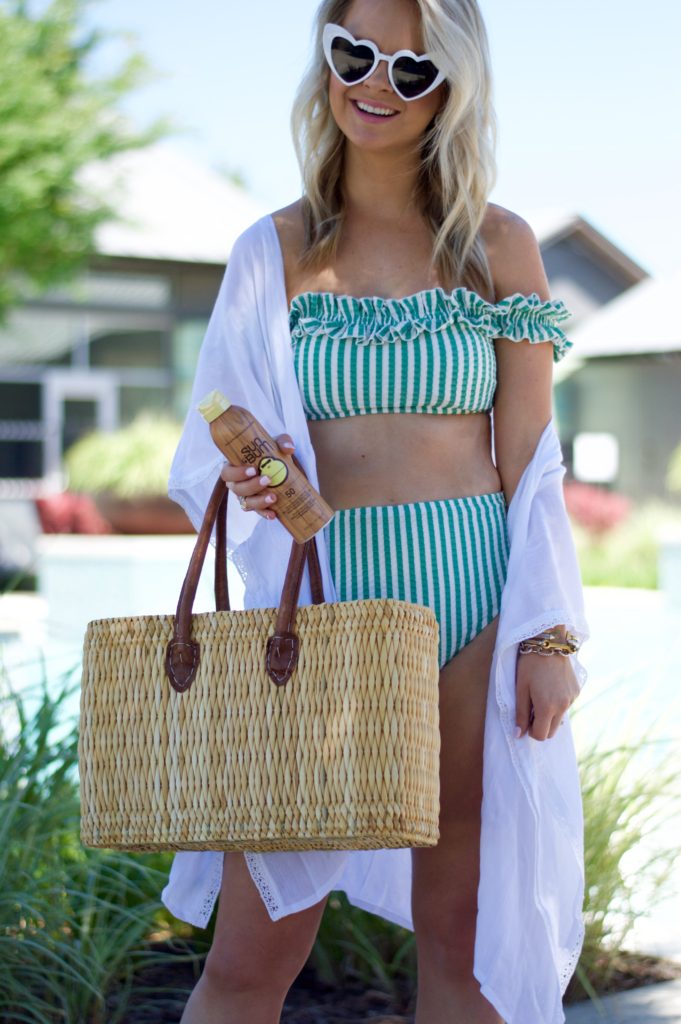 With Memorial Day around the corner, I feel like summer is officially here. Bring on all the beach trips, pina coladas and tan lines! We are traveling to the Dominican Republic towards the end of July and it seriously cannot get here soon enough. I am so ready to lounge in a chair, with a book [& pina colada] in hand!
Today I am rounding up what I will be packing in my beach bag from Macy's! From sunscreen, the cutest high waisted swimsuit, throw on and go coverup & my new favorite tinted moisturizer I am set for all the pool days!
Let's chat SPF. I will admit I have not been the best when it comes to applying sunscreen, but as I have gotten older, I have realized how important it is to take care of your skin. I snagged this Sun Bum spray sunscreen in SPF 50 and LOVE it. It smells like coconuts, which is obviously a plus, and gives me great protection without feeling sticky. It's a tad pricier than your typical drugstore sunblock, but so worth it!
Chatting about sunblock leads me to protecting your face while at the beach or pool! Every summer I try to find a tinted moisturizer that I can wear to the pool and beach that does not leave me feeling cakey. I am pleased to say I have found this years and it's seriously gold. I will say the Chanel Sheer Health Glow is a tad pricier, especially for the size, but a little goes a long way. I love this stuff as it feels like I am wearing nothing & it has SPF in it, which is a huge plus. For being so lightweight, it has incredible coverage, which is one of the main reasons I love it! I am wearing shade Medium/Light for reference.
Onto my favorite part…this swimmy! It has me feeling like I am in the 60's & I am all for it. I am living for all the high waist swimsuits this season, as I just feel more confident in them. The green stripes on this one are too cute & the off the shoulder is so trendy! I am wearing a small in the top and bottom and they both fit great! I also linked pieces below from the same collection, in case the high waist and off the shoulder are not your thing! And you can easily throw on this white coverup to head to lunch to look a little more put together!
So every girl needs a cute straw beach bag that will hold all your goodies. This particular straw one is sold out from Macy's, but no worries, they have plenty of other cuties you can get your hands on! I love the straw look, as it's a great neutral to match black, white, brown, etc. and it will be hard to get it dirty! Which is a major plus while you're at the beach!
With Memorial Weekend coming up, I can almost guarantee you Macy's will be running a major sale! Be sure to keep your eyese peeled, because their sales are always the absolute best, and it's the perfect time to stock up for your beach trip!
What are necessities in your beach bag?