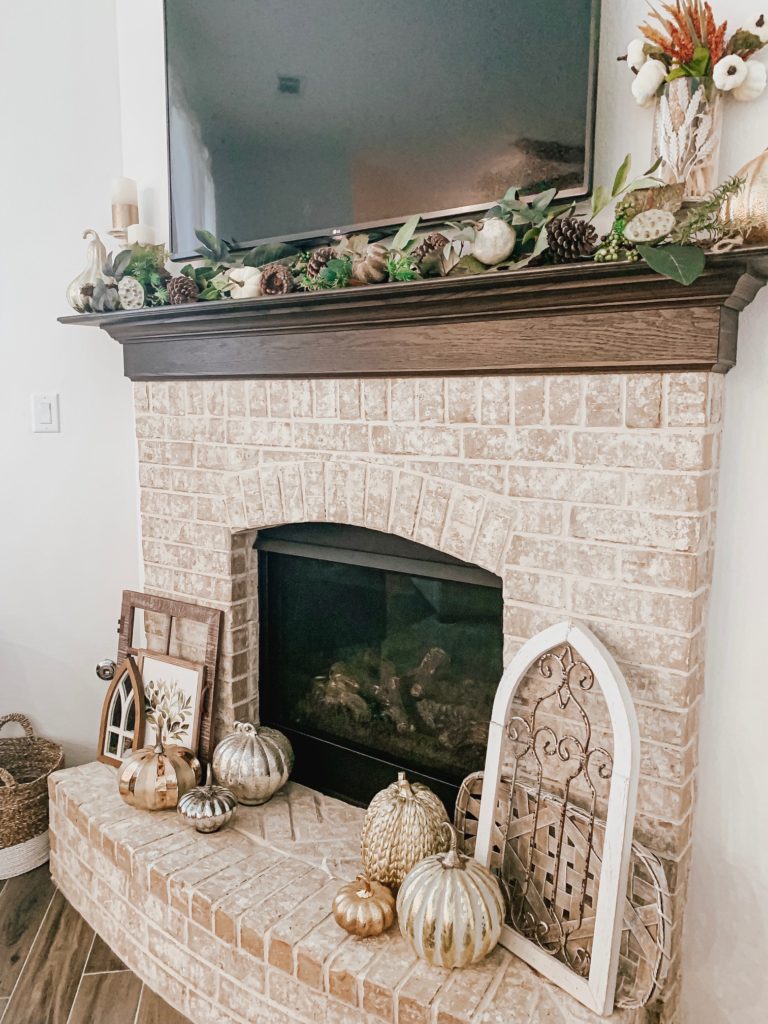 If you have been following for a while you know my second love language is home decor, right after fashion & clothes 😉 I have had so much fun decorating the past couple of months in our new home & am so excited to share our fall home decor with you.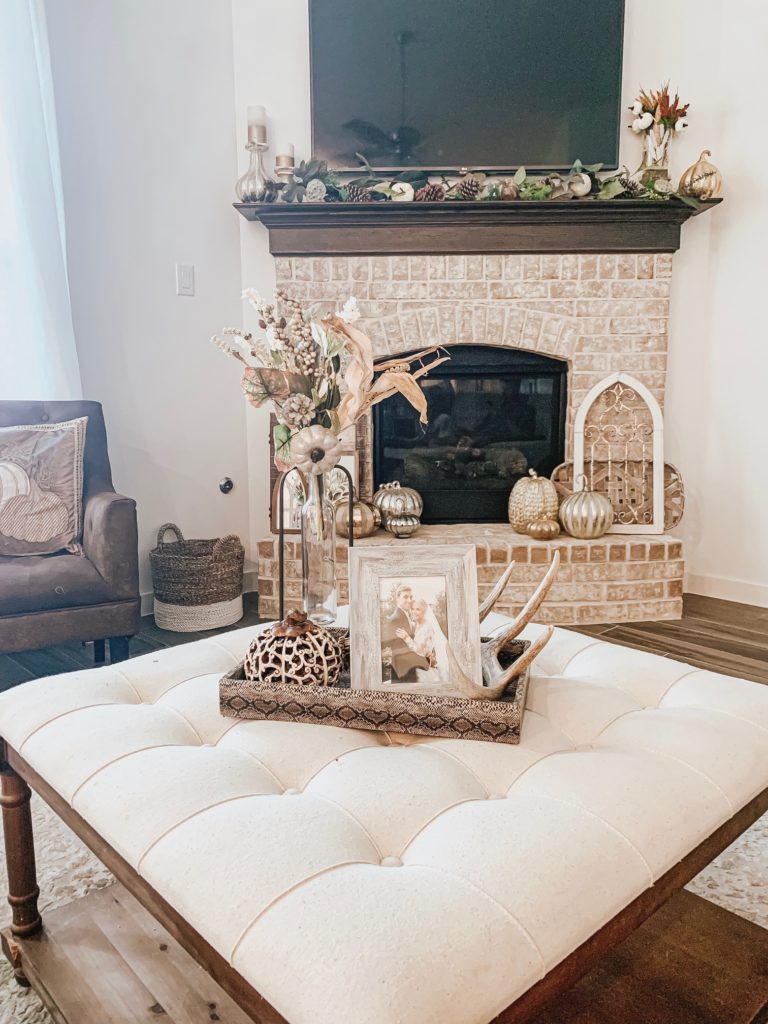 I have been wanting to get a home decor post up, but am a perfectionist and wanted everything to be finished. BUT I finally came to my senses and decided that it will never be completely finished. LOL! So here we go!
Our house is not totally farmhouse nor rustic, but not girly and glamorous either. Let's be real- if I lived by myself and not with a boy it would be decked out in pink and gold. Buuuut since I do live with my precious husband, I tried to keep everything warm and neutral, with a hint of farmhouse.
With our fall decor, I knew I wanted to add some glam so I went with gold & silver pumpkins scattered on the fireplace. I added in some warmth and greenery with the garland from Hobby Lobby, which I love! When decorating, I always try to remember to give things height. Which you will see I did with the rustic pieces behind the pumpkins on the fireplace, and the candle sticks and vase on the mantle.
Don't get me wrong, there are still some "girly" touches like the snakeskin coffee table tray, but I warmed it up with the antler. I think Austin appreciates that… 😉
I like to think I help keep Home Goods & Hobby Lobby open (not a good thing LOL), so unfortunately I cannot link to exact options of everything. I tried to find similar options, in case you are interested, and really I just wanted to give you some home decor inspo if you needed it.
Thanks for stopping by and getting a peek into our home. We have already made so many memories under this roof and so excited to continue building memories throughout this holiday season.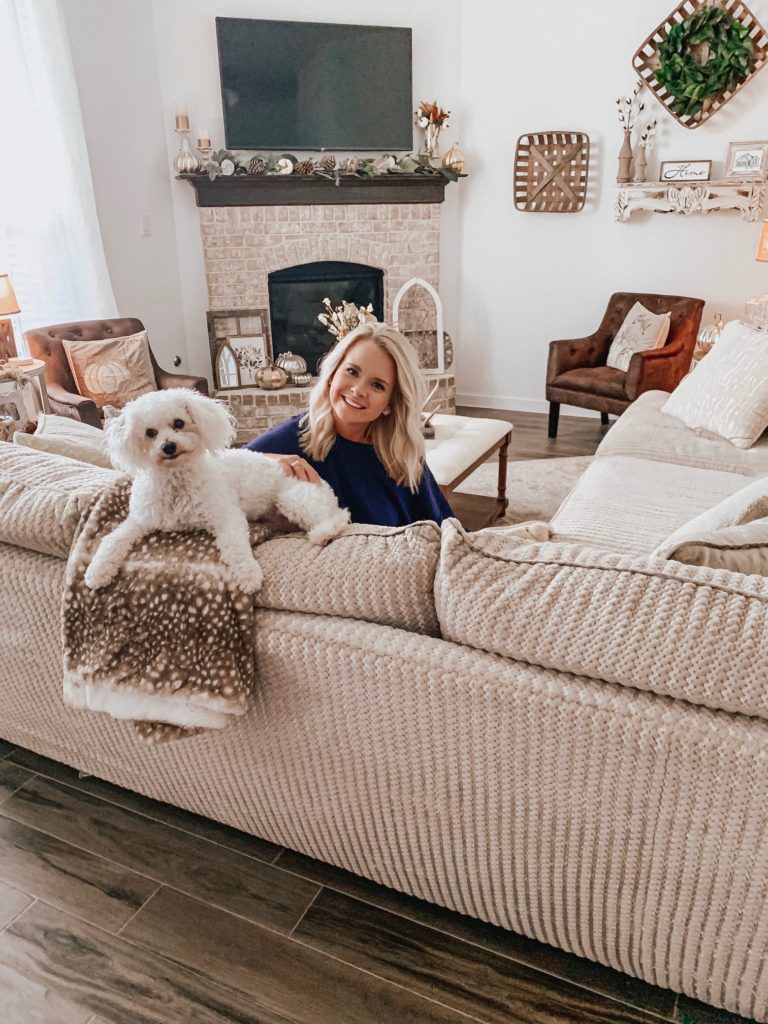 Fall decor linked below
Living room decor linked below