2017-12-18 09:45:36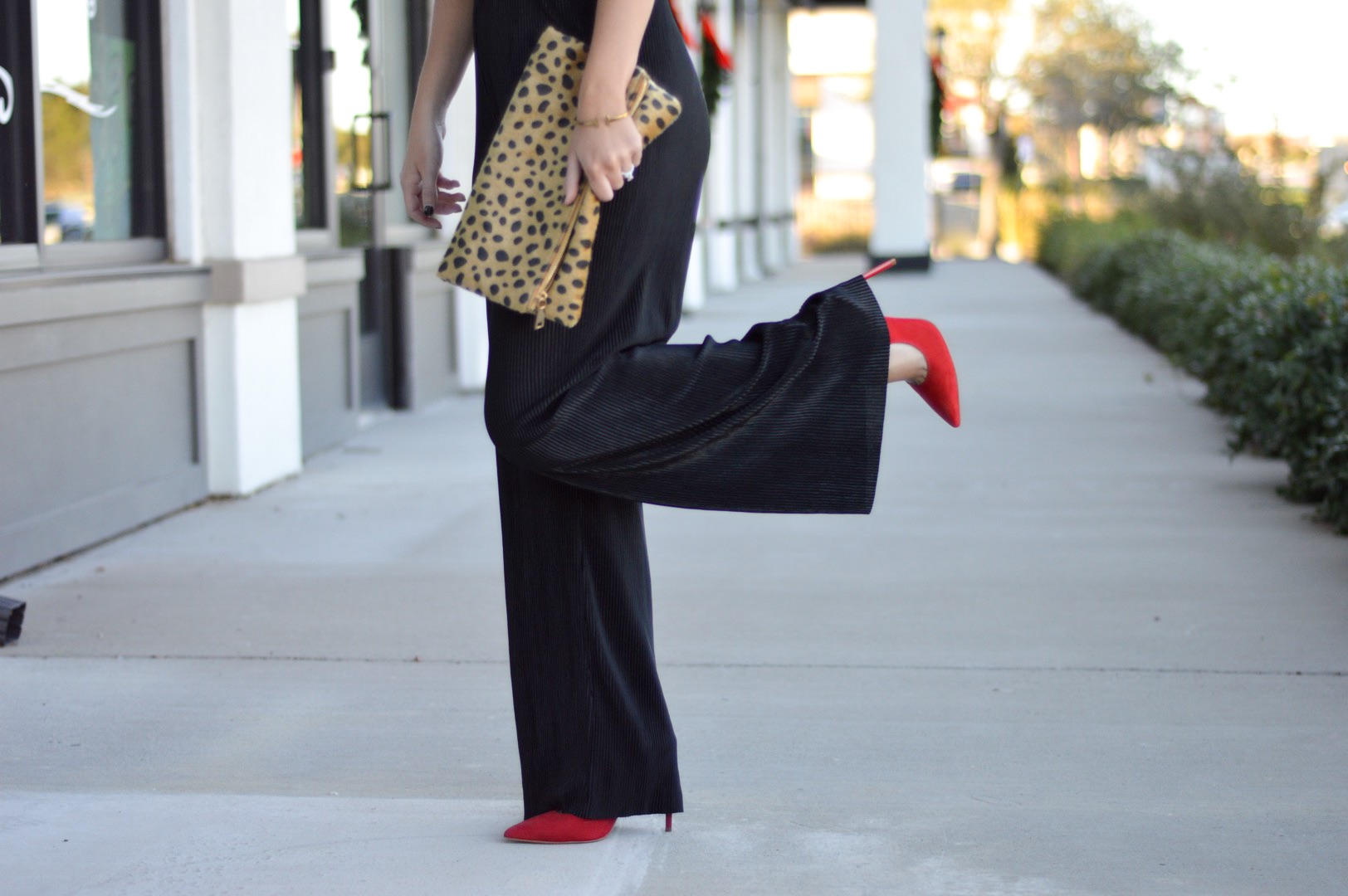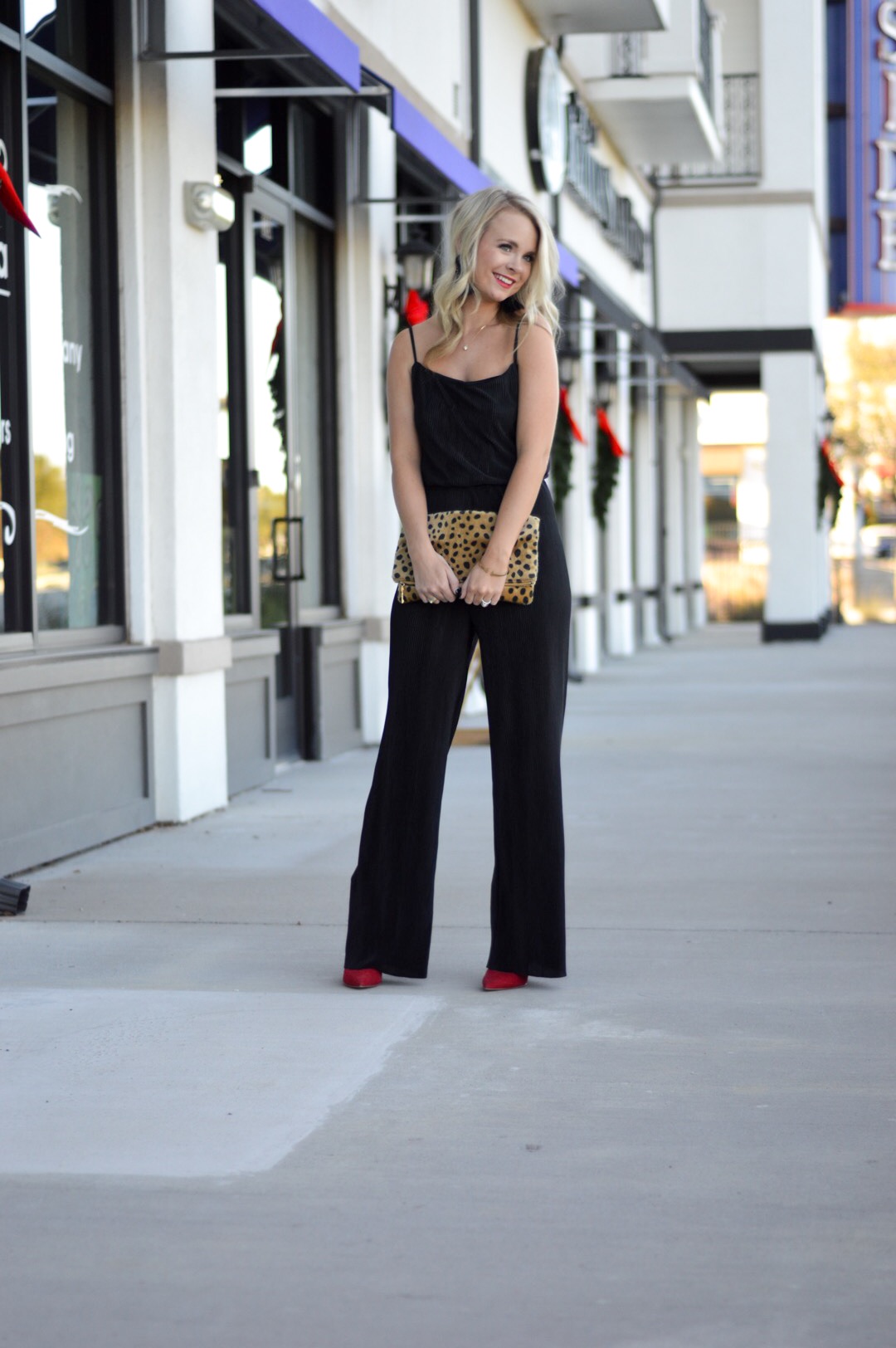 Jumpsuit: Forever 21// Heels: Steve Madden//
Lipstick: Stila// Earrings: H&M// Clutch: Similar//
This Monday was extra easy to wakeup for, because Christmas is less than a week away! I always think work weeks leading up to a holiday are extremely easy to get through, simply because there is a light at the end of the tunnel.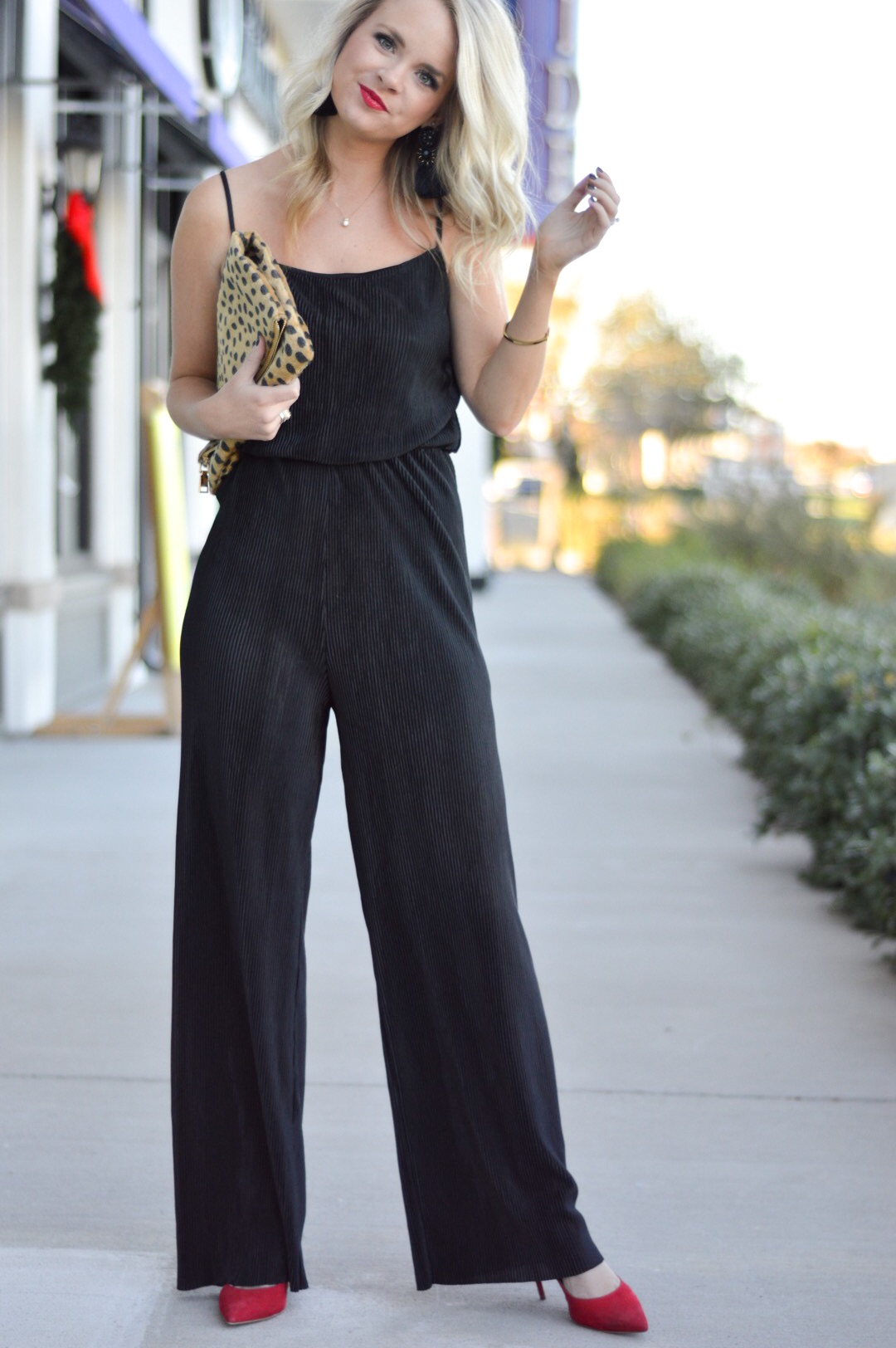 We are inching closer & closer to 2018 & NYE, so I wanted to share an outfit that would be great for whatever you may be doing. We typically keep it pretty low key for New Year's by going to our friends lake house. It's safe & so much fun, so I can't complain. With that being said, I typically do not get all fancy, but if I was going to I would definitely wear this jumpsuit. I actually wore this to a wedding the beginning of December & received so many compliments on it! Best part is, it is under $20 & comes in two other colors 😉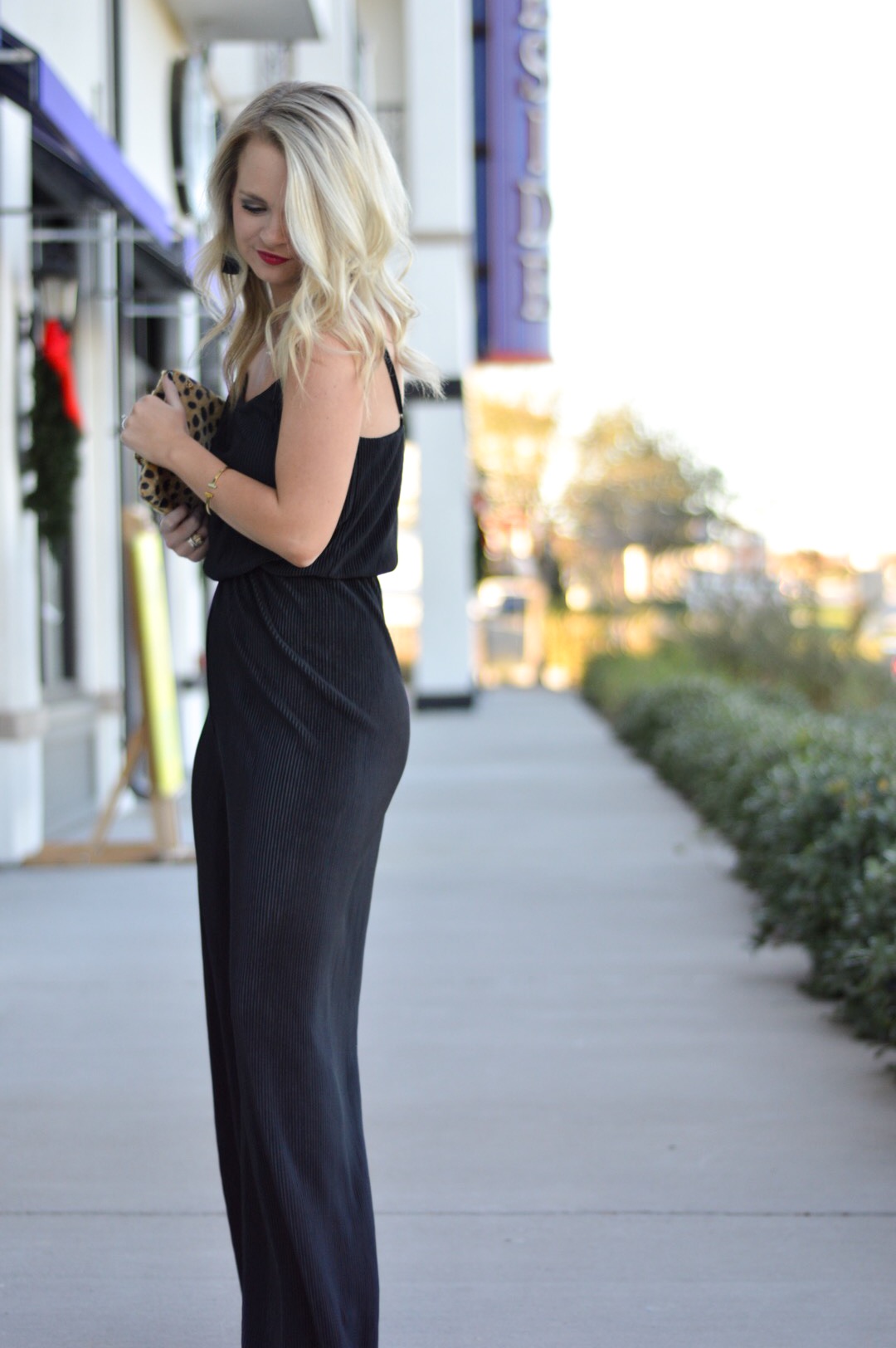 This would be a great, inexpensive option, if you are not a sequin girl for New Year's. I know I love a good glitzy outfit, but would feel more confident in a simple statement outfit like this. Also, this jumpsuit is so stinkin' flattering. The black probably helps, but still 😉 I paired it with my new red pumps, bold red lip & a touch of leopard! You cannot see the top of the pumps, but they are so fun & lace up your leg. I actually wore them to our rehearsal. So I have already gotten multiple uses out of them!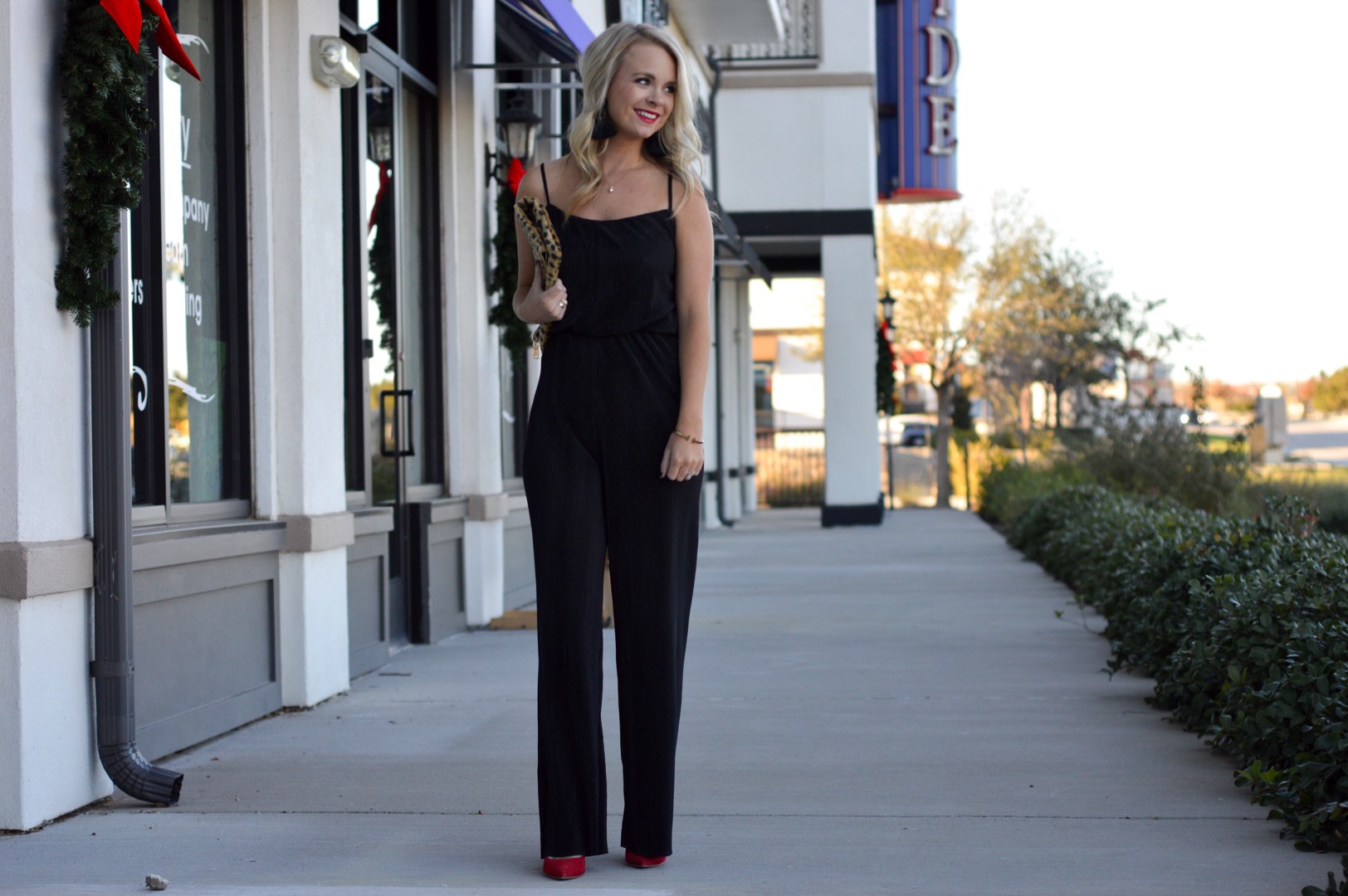 For sizing reference I am wearing a small in this jumpsuit & am typically an XS or S depending on the brand.
Are you a sequin girl or classic black look for NYE?

Posted in:
Winter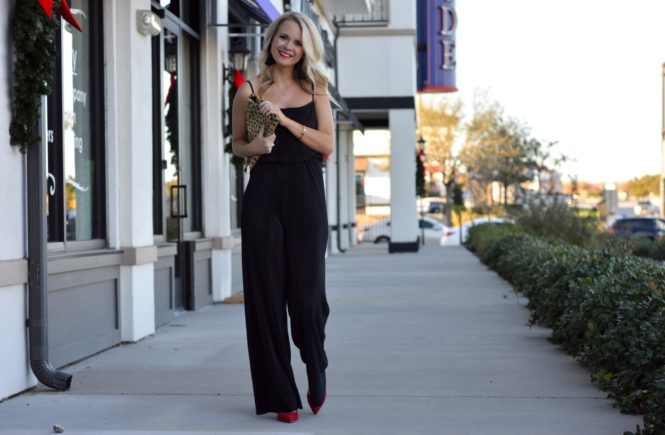 Read more...
0 comments
---
2017-12-11 05:00:42
Winter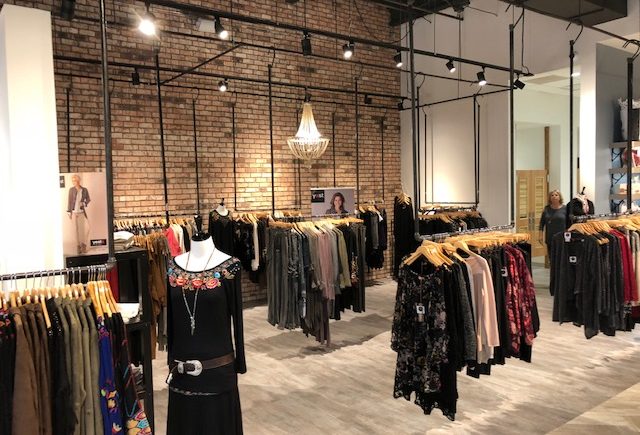 Read more...
0 comments
---
2017-02-08 04:00:46
Winter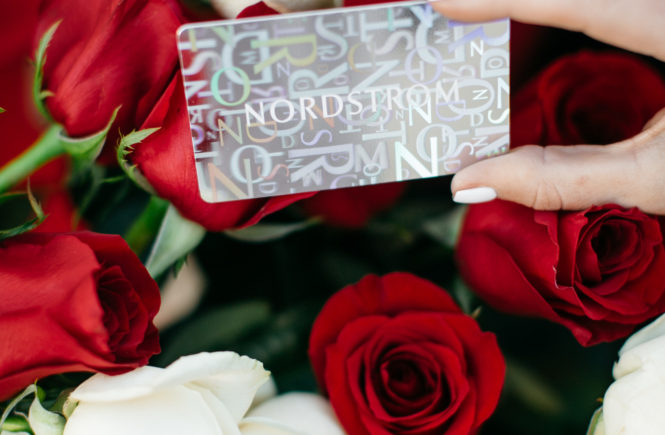 Read more...
0 comments
---
2017-02-07 04:00:10
clothes galore
Spring
Winter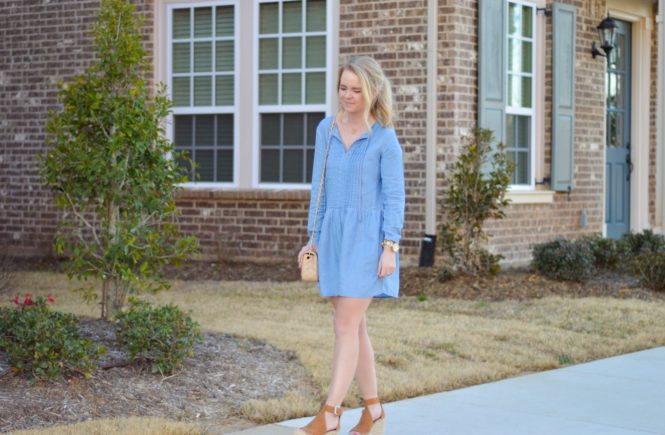 Read more...
0 comments
---
2017-02-03 10:11:16
clothes galore
Winter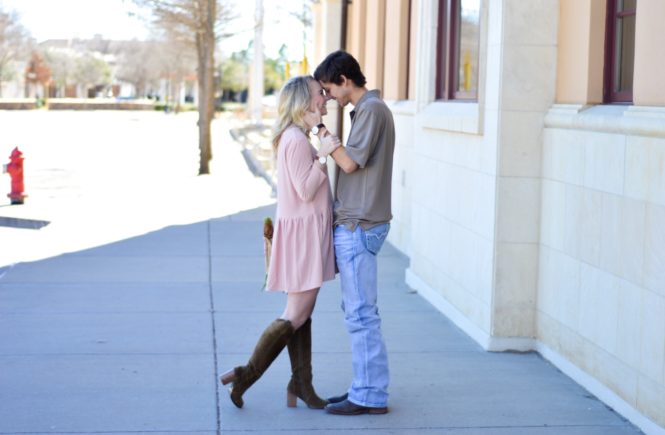 Read more...
0 comments
---