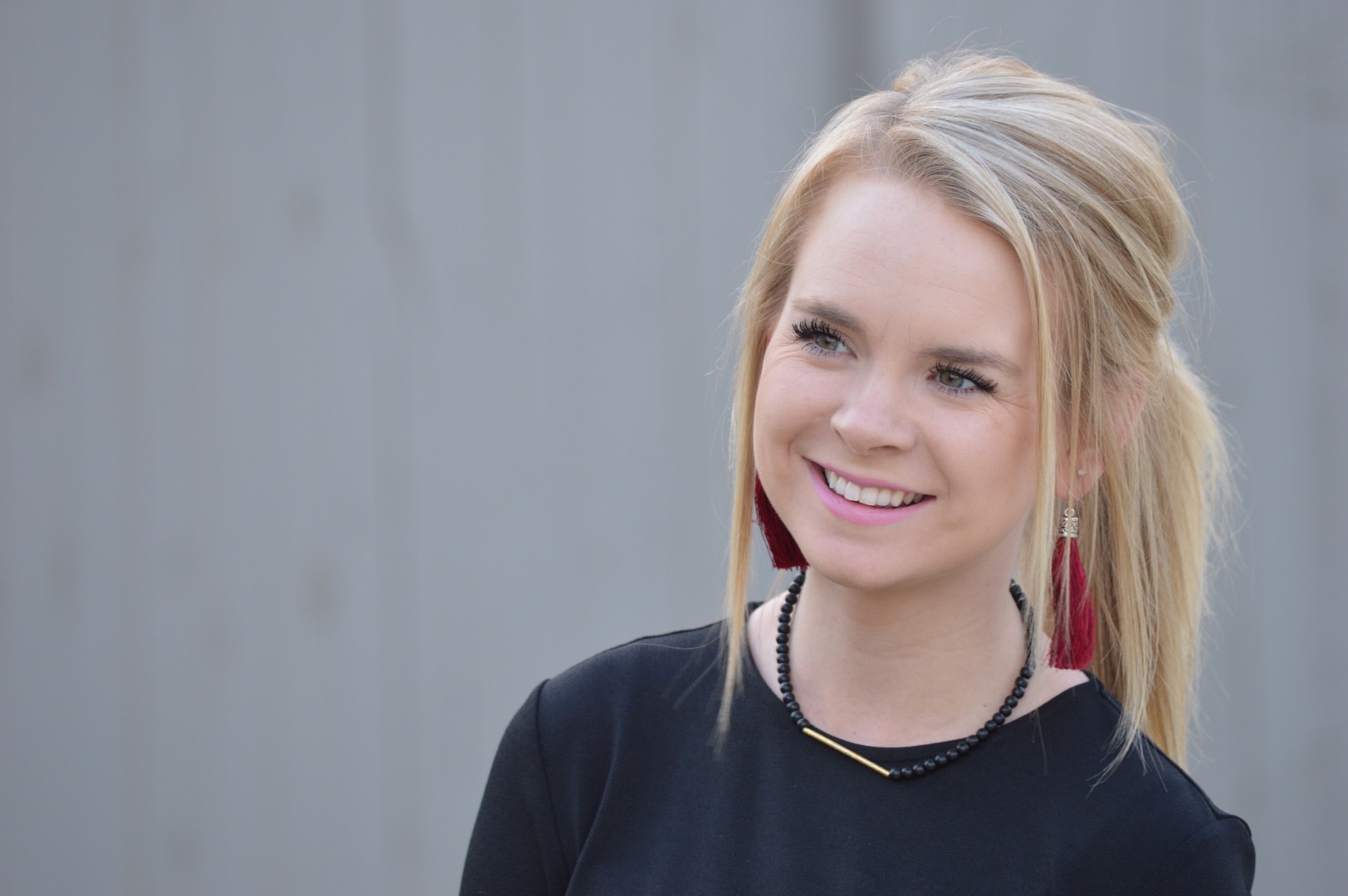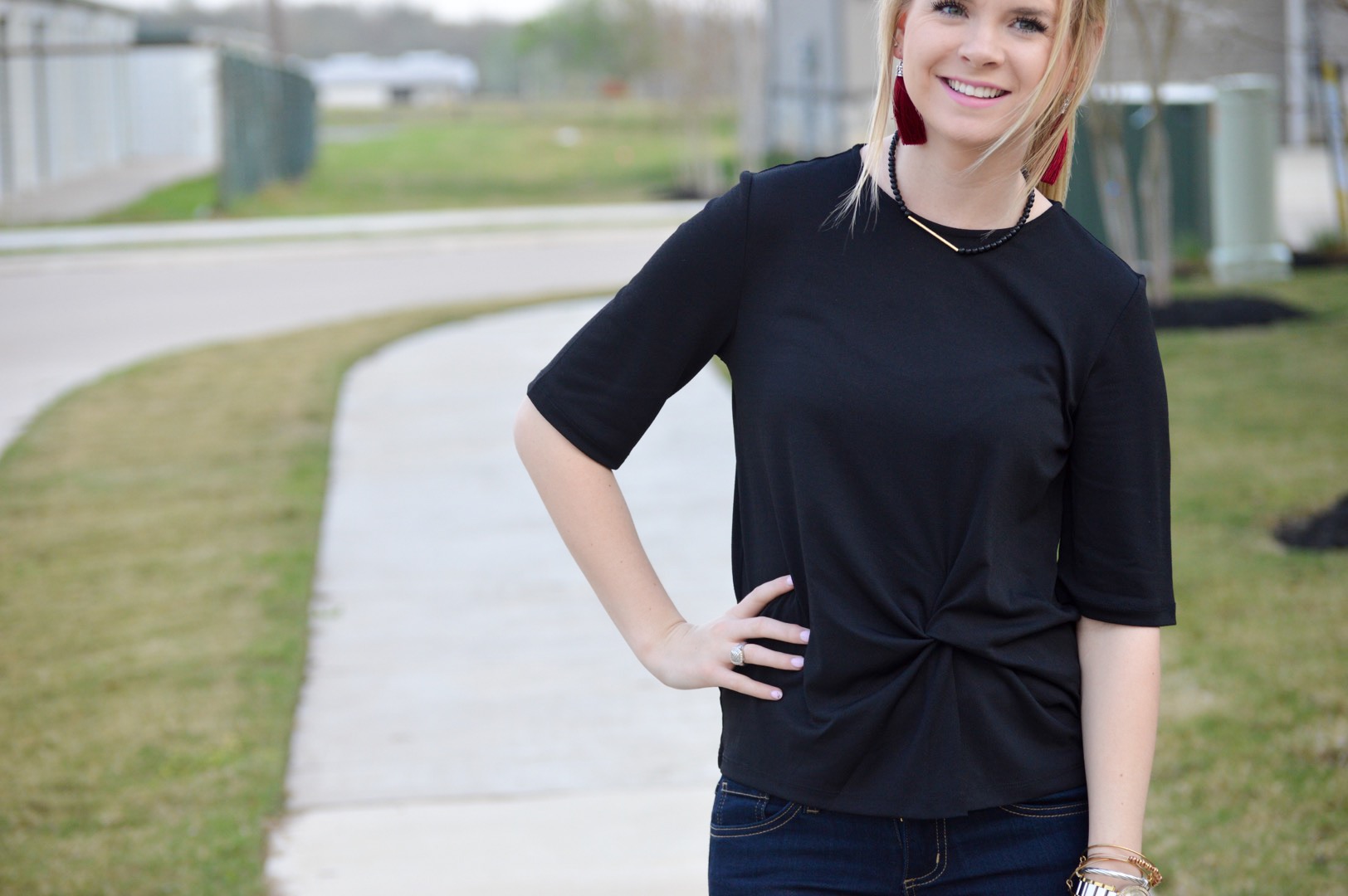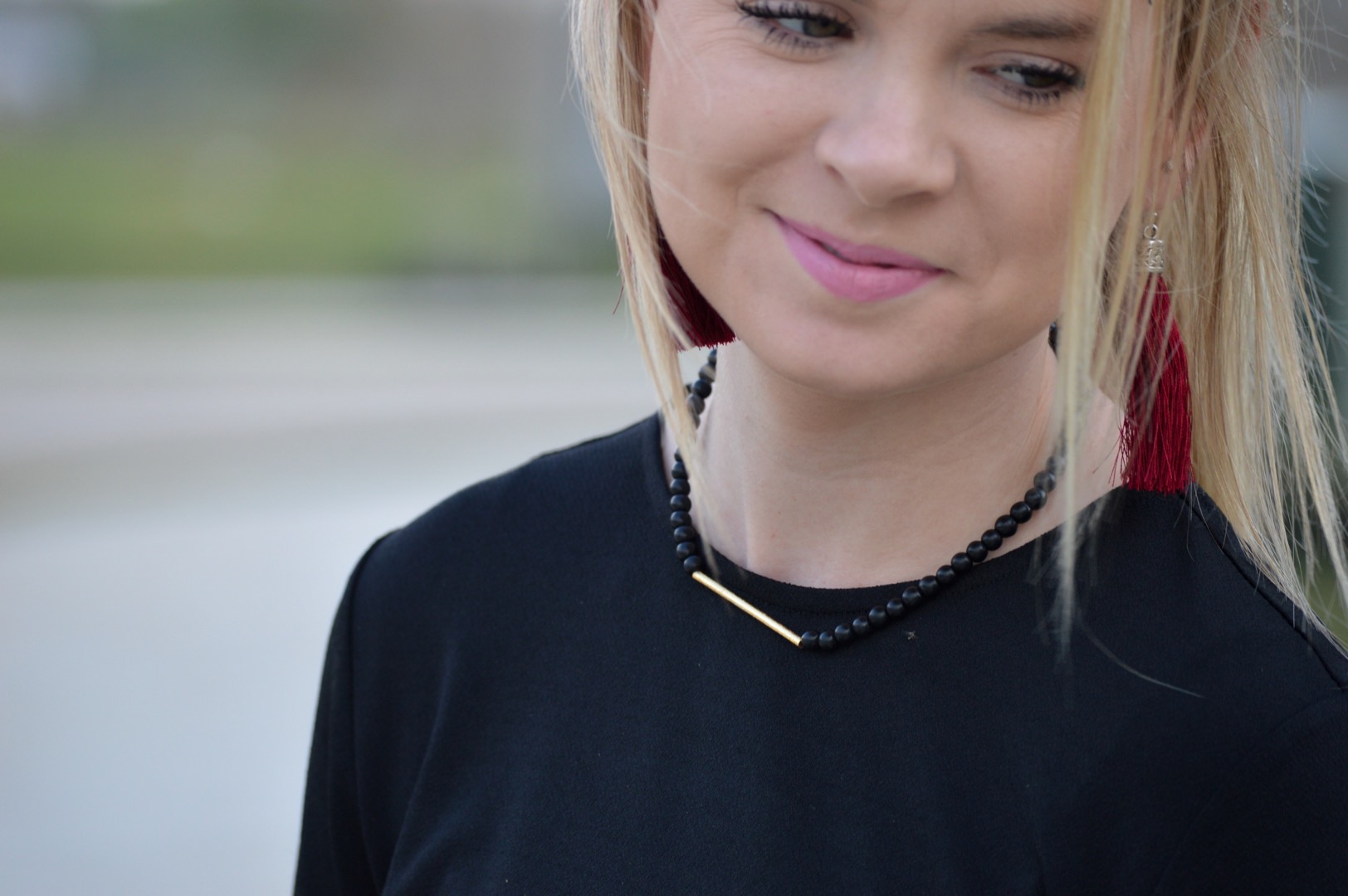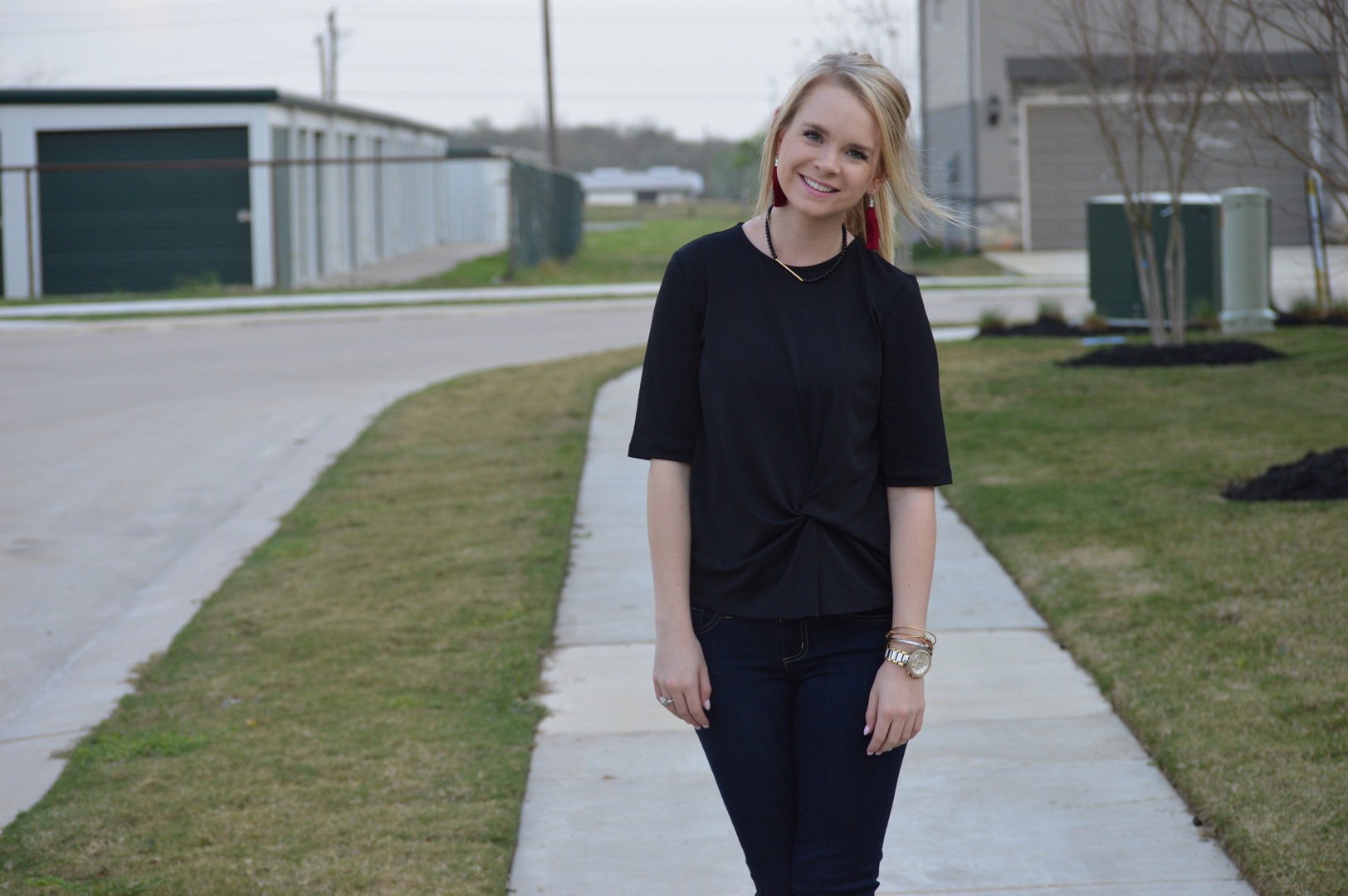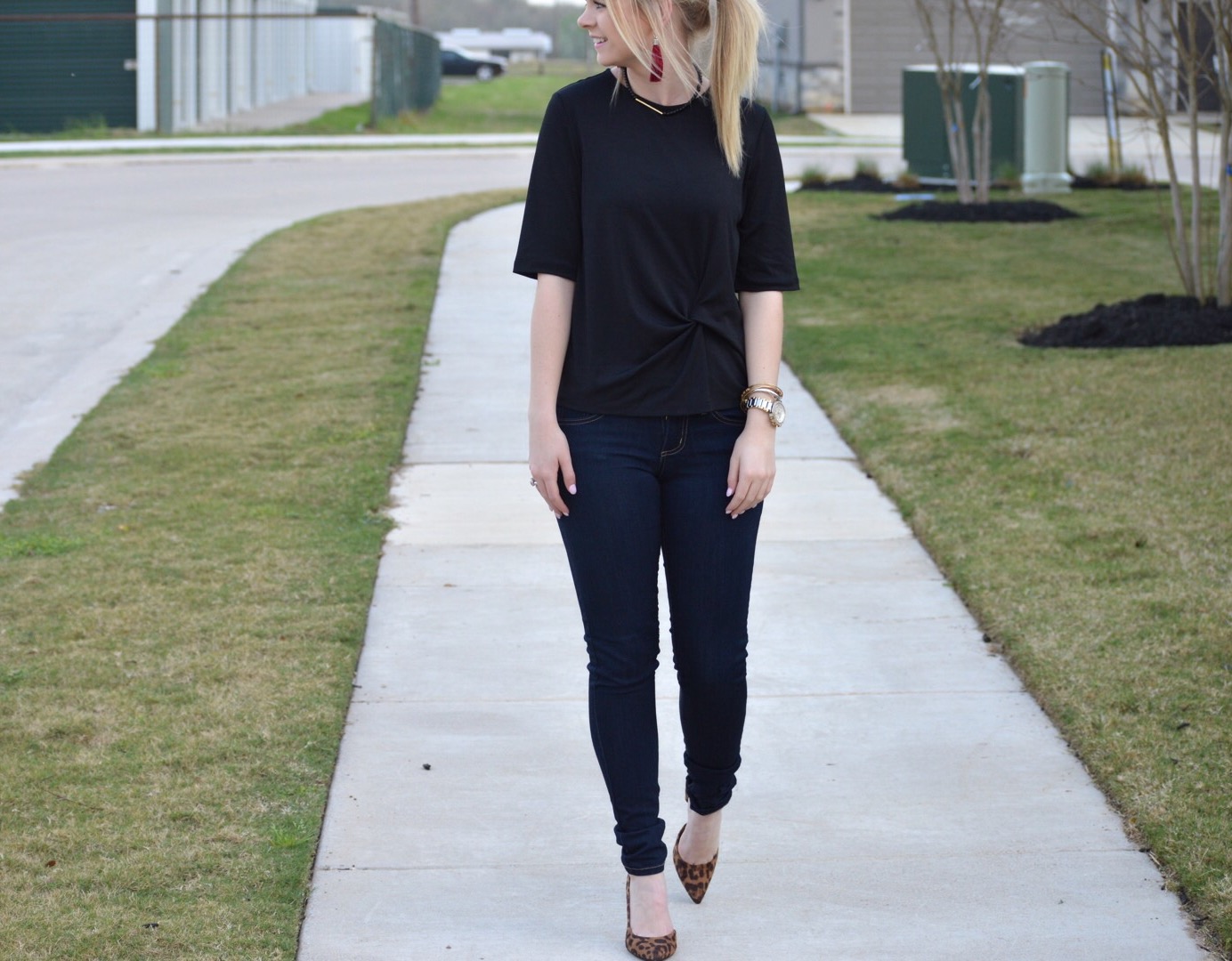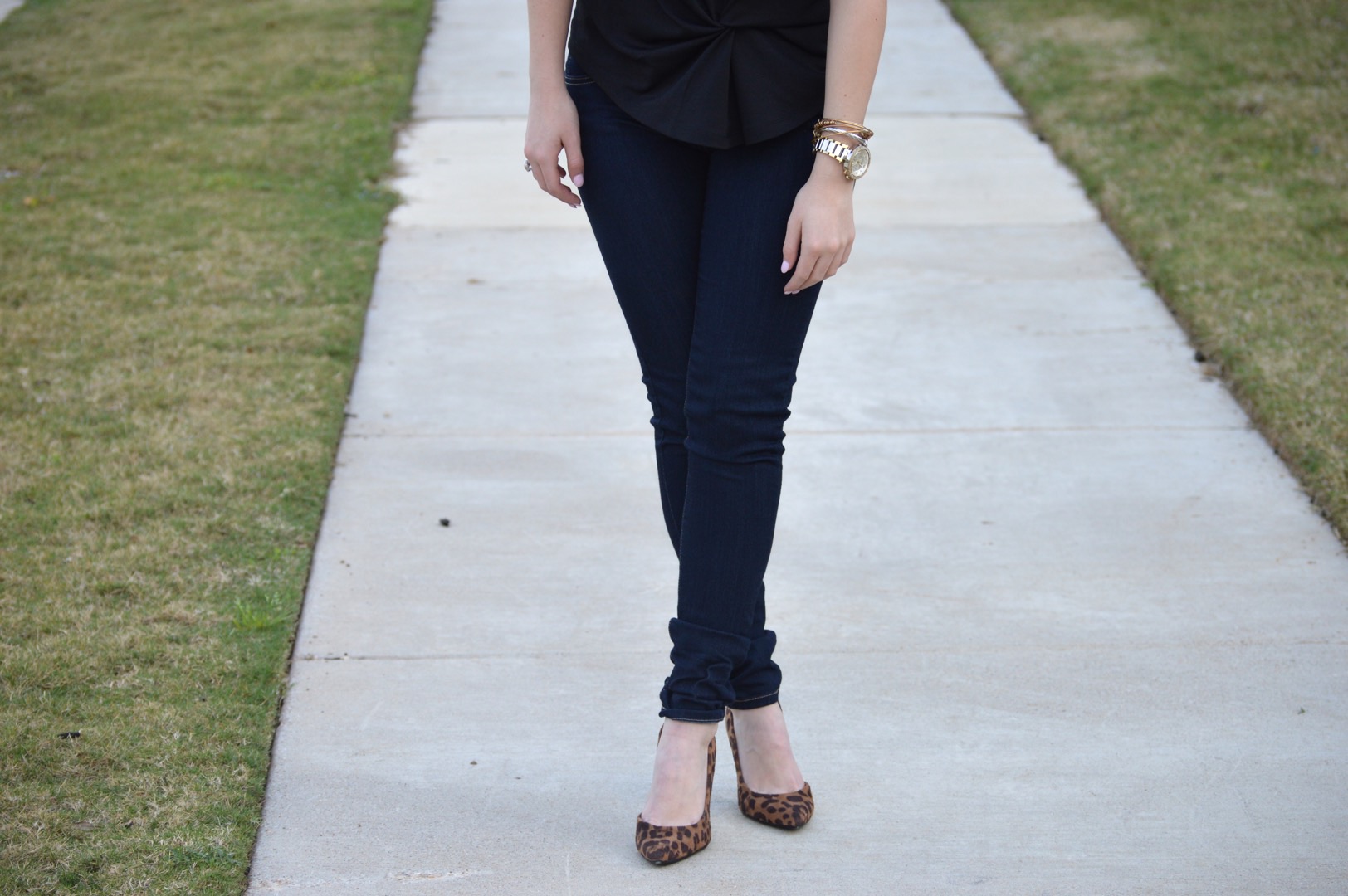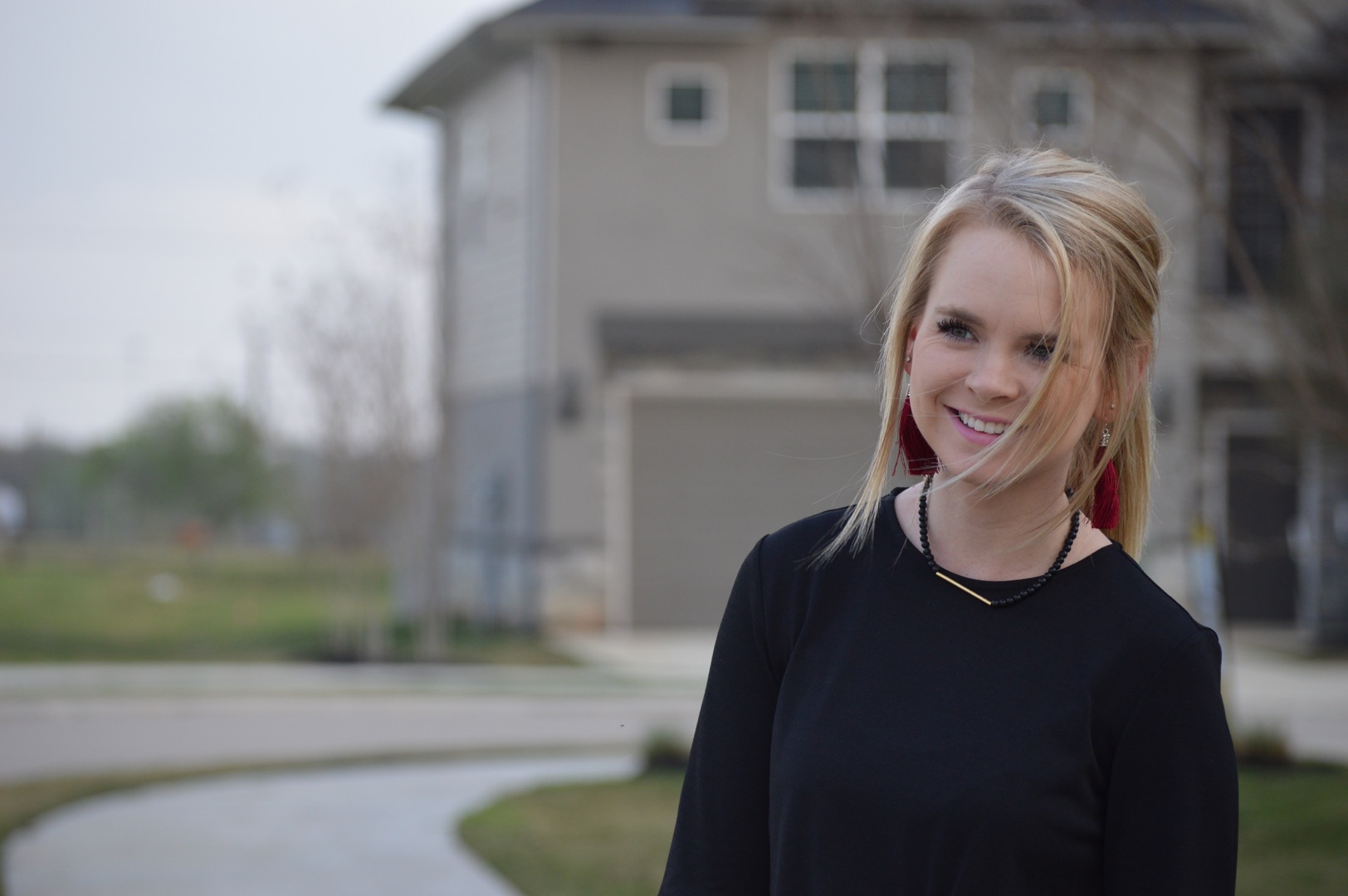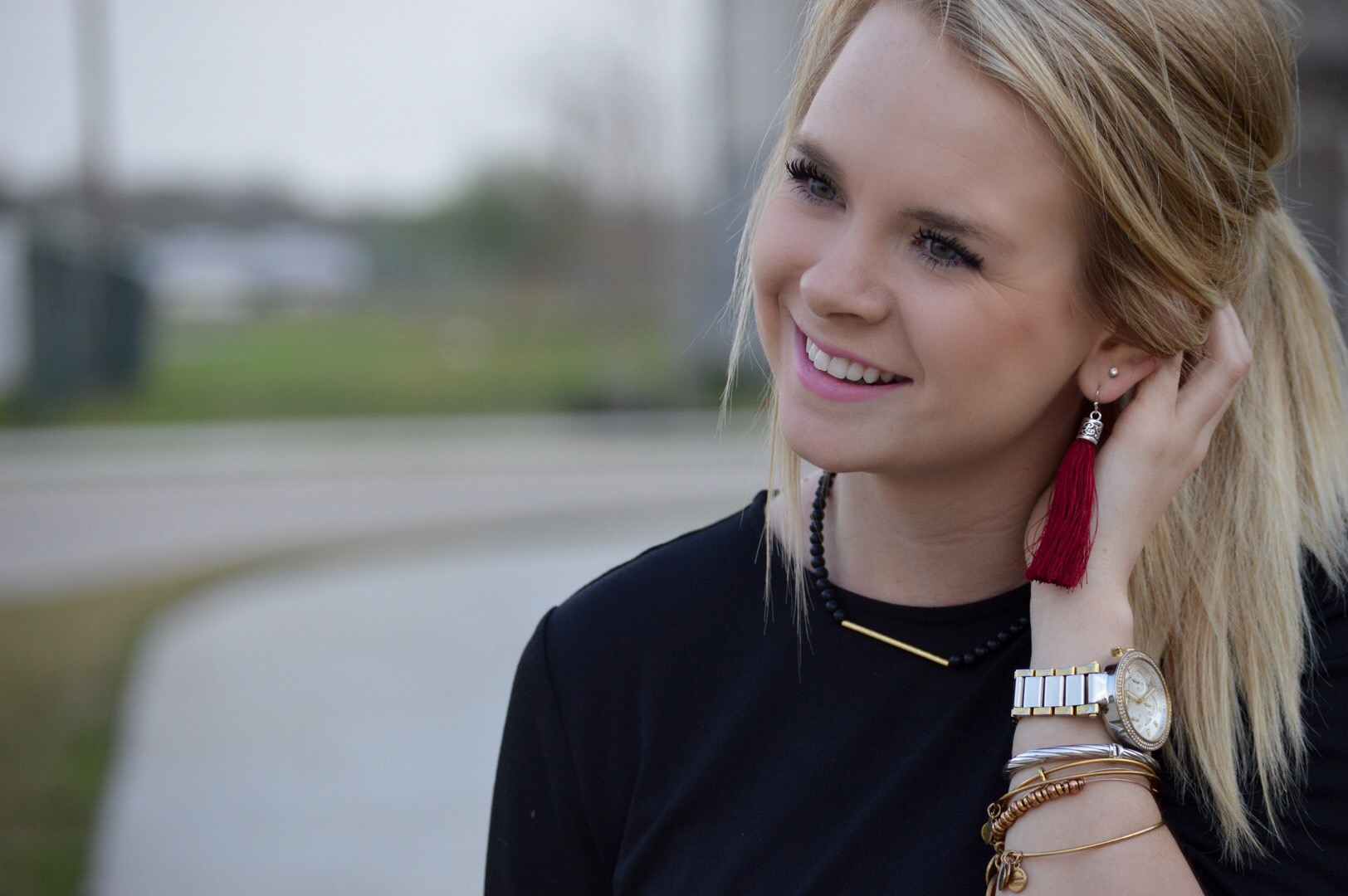 Neckace: BB&Co// Earrings: BB&Co// Blouse: TopShop [similar]//
Jeans: Flying Monkey// Shoes: Target// Watch: Michael Kors// Bracelets: Alex & Ani//
Hello, friend & happy Wednesday! I have been so excited & anxious for this post, because I am obsessed with this upcoming jewelry maker [who happens to be a fellow Aggie].
This choker is going to be my staple all summer long. I can't wait to pair it with dresses & rompers, to give each outfit a boho vibe. However, for this look I decided to go with a more day-day look. I threw on the necklace & maroon tassle earrings [whoop!] with this chic black blouse & my comfy skinny jeans. This outfit could easily be worn to the office for a business casual look, or even out for dinner & drinks with friends!
Kelley, the owner of BB & Co, is seriously fabulous! We decided to collab one day & I swear I received the pieces the next. She surprised me with the earrings & I instantly fell in love. Kelley is great at what she does & is too stinkin sweet! Her prices are also SO affordable! This necklace is only $25, which is a bargain for handmade jewelry that is extra cute!
We decided we wanted to treat one of you to a necklace like mine, so we came up with a special giveaway! I am running it on my Instagram until 3/11/16, so be sure to enter in three easy steps before it's too late!
Let me know if you decide to purchase any of Kelley's adorable & affordable pieces [I promise you will not be let down]. Have a wonderful rest of the week!
xoxo
Geor