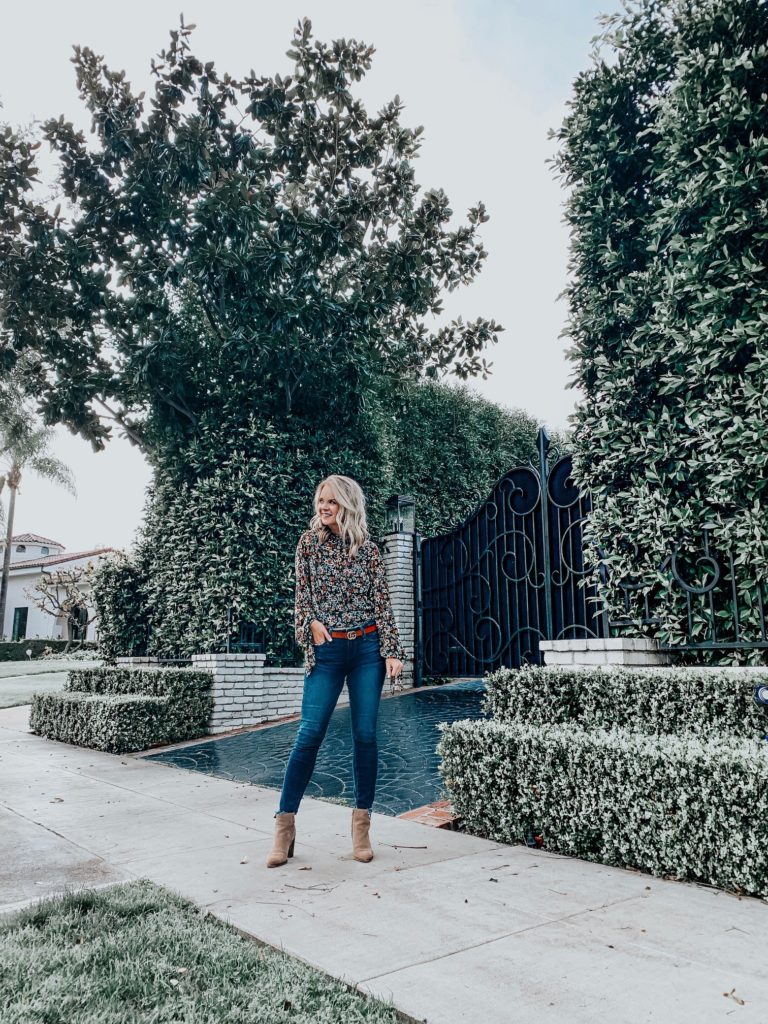 Sista, the travel bug is real. My best friend, Taylor, and I took a last minute trip to LA for the heck of it last weekend and seriously had the best time. Since we got back on Monday, I have had nothing but traveling on my mind and where I want to visit next. There's just something about going somewhere new and exploring that is so exciting and gets my creative juices flowing.
This was actually my first time to Los Angeles and I enjoyed it way more than I thought I would. I mean lets be real, how could this girly girl not love Beverly Hills and Rodeo Drive?! It was fabulous!
We actually stayed in Dana Point, which was about an hour & a half drive to LA (the traffic is just as bad as TV shows). It was great because we got to drive down PCH 1 & see all of the beaches everyone always talks about. I would suggest if you are traveling to Los Angeles for the first time, stay closer to the city and maybe travel to the beach area one of the days you are there.
Many of you have asked where we ate, because I shared all the food on my stories, so I am going to break down all the fabulous restaurants that we ate at. Eating was pretty much all we did (LOL) so this is what most of our days consisted of! Continue reading below for all the details.
Where to eat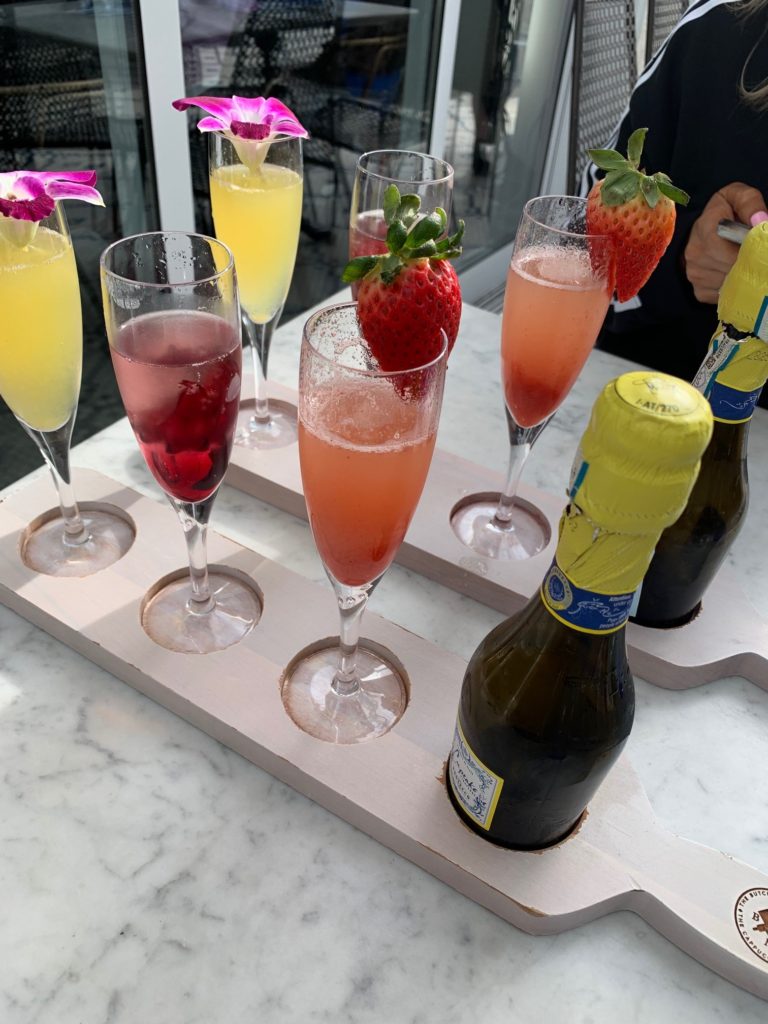 The Butcher, The Baker, The Cappuccino Maker: This gem is in West Hollywood and their eggs benedict with fried chicken was delightful. We also ordered the champagne flight, because why not when in Hollywood? Also left feeling so inspired to decorate our house. The blue and white scheme is the cutest! Make sure to sit outside, if it's a nice day. The people watching is great 😉
Chart House: Located in Dana Point with the most spectacular view (make sure to make reservations on the patio for dinner around sunset). We started with the Shrimp, Crab, Avocado & Mango Stack and both ordered the Lobster for our entree. Pricey but delicious! And the view makes up for the price, if you ask me.
Driftwood Kitchen: A hidden gem that we found, because Lauren Conrad wrote about it in a blog post. I mean when you're in Laguna Beach you obviously look up LC recommendations 😉 This restaurant is located on the beach with a spectacular view. Order the eggs benedict with crab & thank me later. It was heavenly. Oh they also have bottomless mimosas for only $15! Perfect for Sunday funday, if you ask me!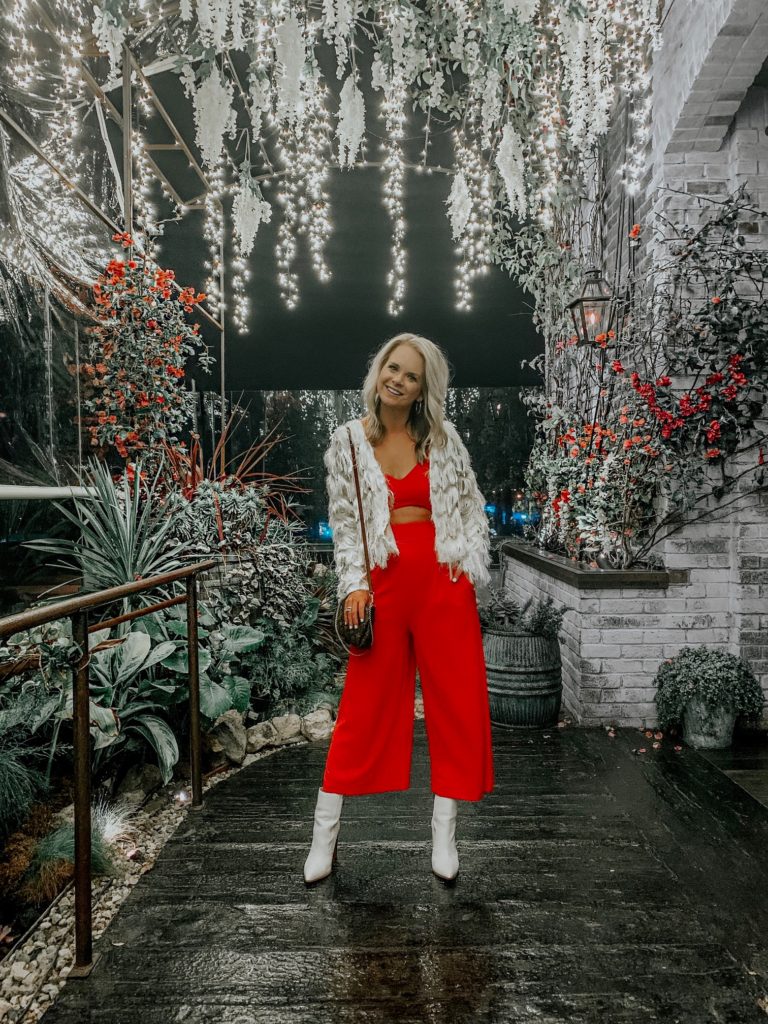 Catch: If you are a sushi fan you must go here! It's in the Beverly Hills/ Hollywood area and has a breathtaking entrace. I mean look at all those flowers and lights in my picture above! We just ordered several rolls and were not disappointed. Highly suggest ordering dessert, too, because the "Hit Me" Chocolate Cake may be one of the best things I have ever ate. And that's saying a lot, because this girl loves chocolate! Oh & you for sure need to make reservations, as this place tends to fill up quickly!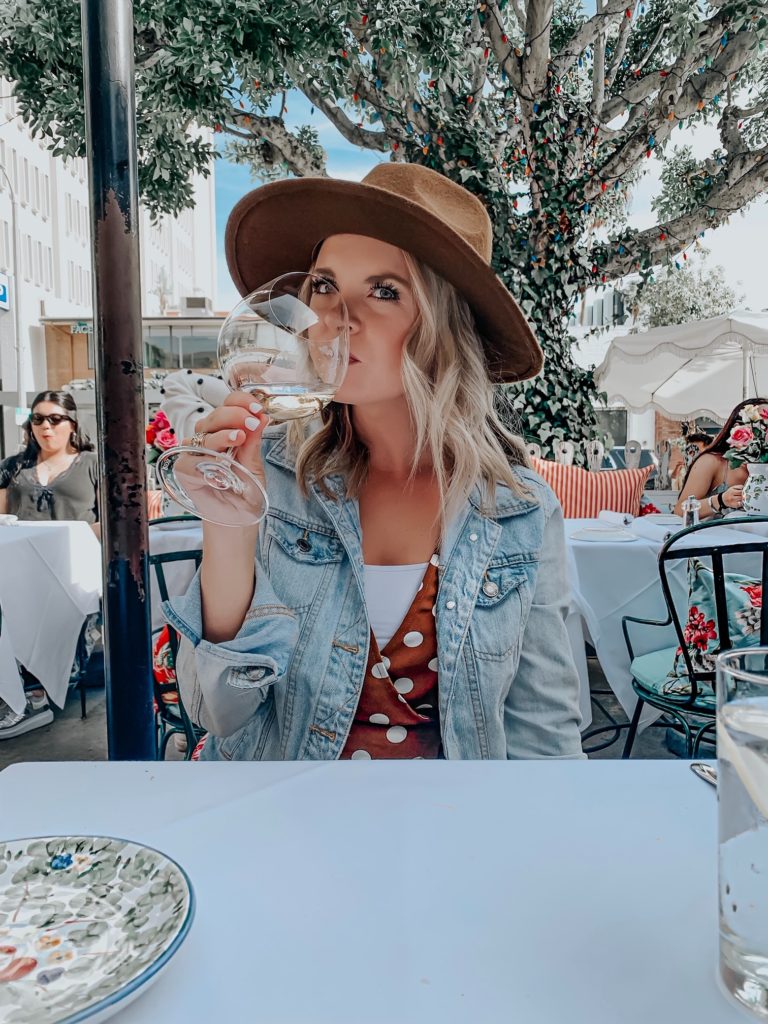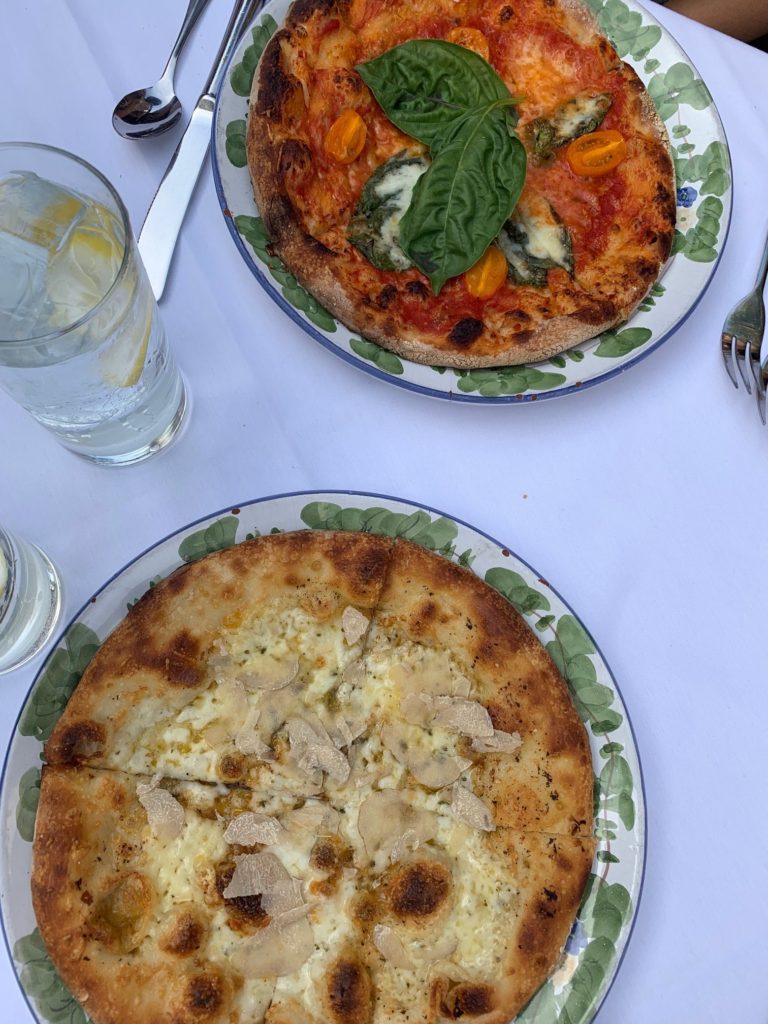 The Ivy Restaurant: I heard and read about how fabulous The Ivy was, so I told Taylor we had to go. Don't get me wrong, it lived up to my expecations as the ambiance was so amazing and you are greeted with a complimentary glass of champagne. How could anyone not love that? However, DO NOT order the truffle pizza, if they have it as a special. I ordered it without knowing the price and was mind blown when we received our bill. $75 for a 4 slice pizza is absurd. Would still recommend The Ivy for brunch, just make sure you ask for the specials prices in advance!
Sugarfish Sushi: If you watch my stories, you probably saw that we drove to Calabasas to see where the Kardashians live. I was laughing at this idea Taylor had, as I never dreamed we would actually see a Kardashian. Silly me, because we ended up sitting right next to Jordyn Woods and Kylie Jenner at Sugar Fish's sushi bar. Still mind blown by this and it was the highlight of our trip. According to the waiters the Kardashian clan is constantly at this local sushi spot, so if you want to see a star I would suggest going here 😉 They're sushi was also delicious. We ordered the Trust Me and it was so fresh and different than what we have in Texas.
Where to go/ What to do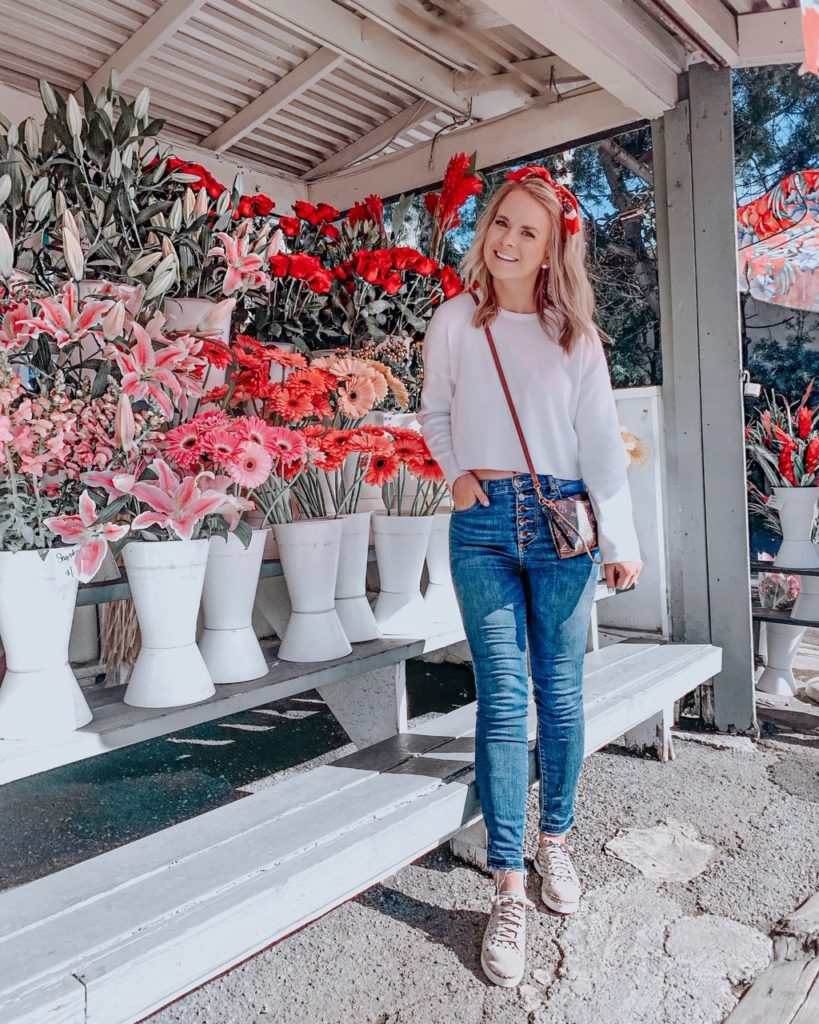 Laguna Beach- great for brunch and walking around. I loved this cute little town & the homes are just as spectacular as the reality show The Hills made them out to be!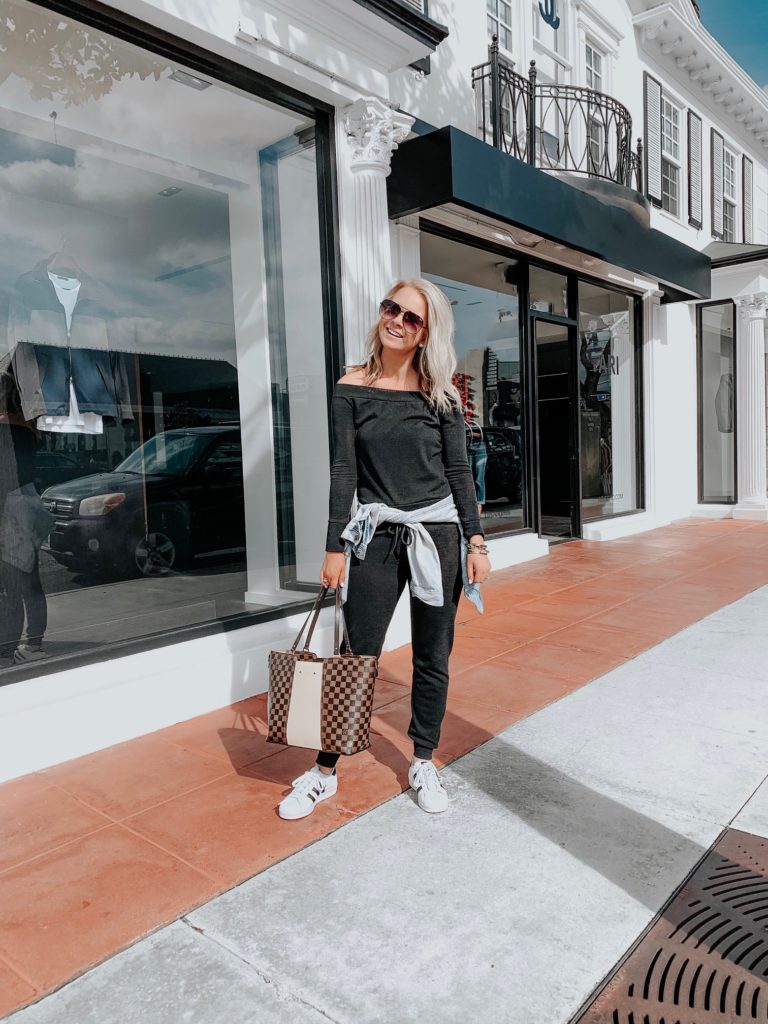 West Hollywood- if you've never been, it's fun to see! It's not what I was expecting but it was fun to see the Hollywood Walk of Fame + the iconic Hollywood sign.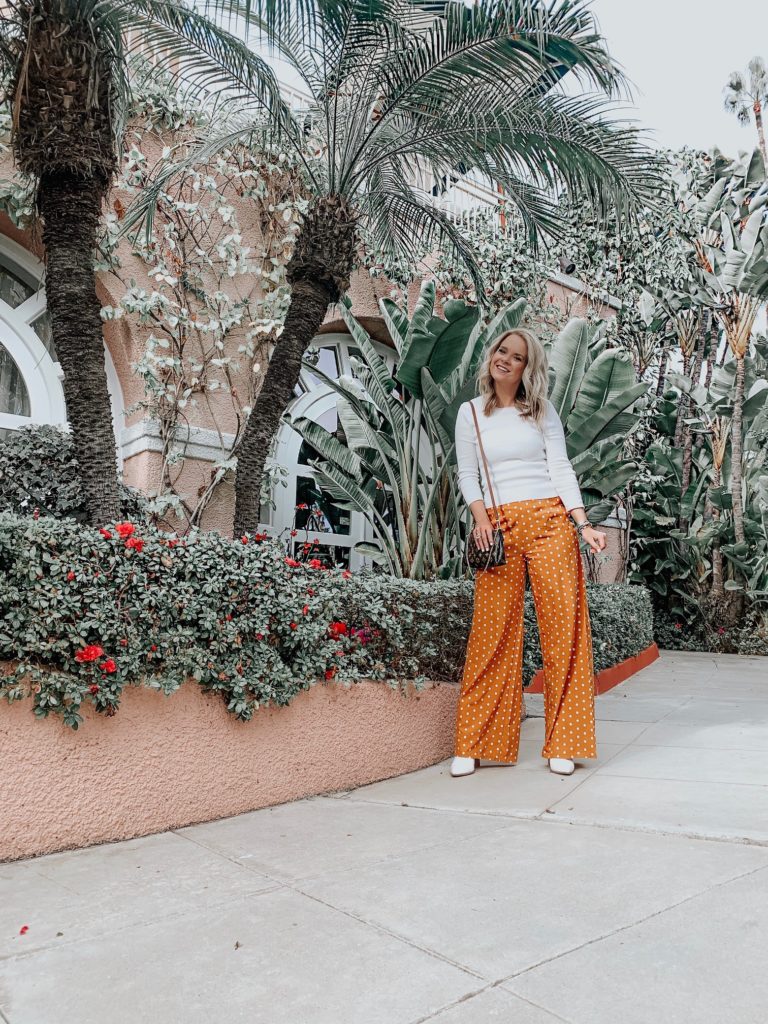 Beverly Hills- we went to the Beverly Hills Hotel to snap some pics and it was just as cute in person. I mean a pink hotel? Sign me up! And if you want a picture with the plam trees lining the road, you will come across many in BH.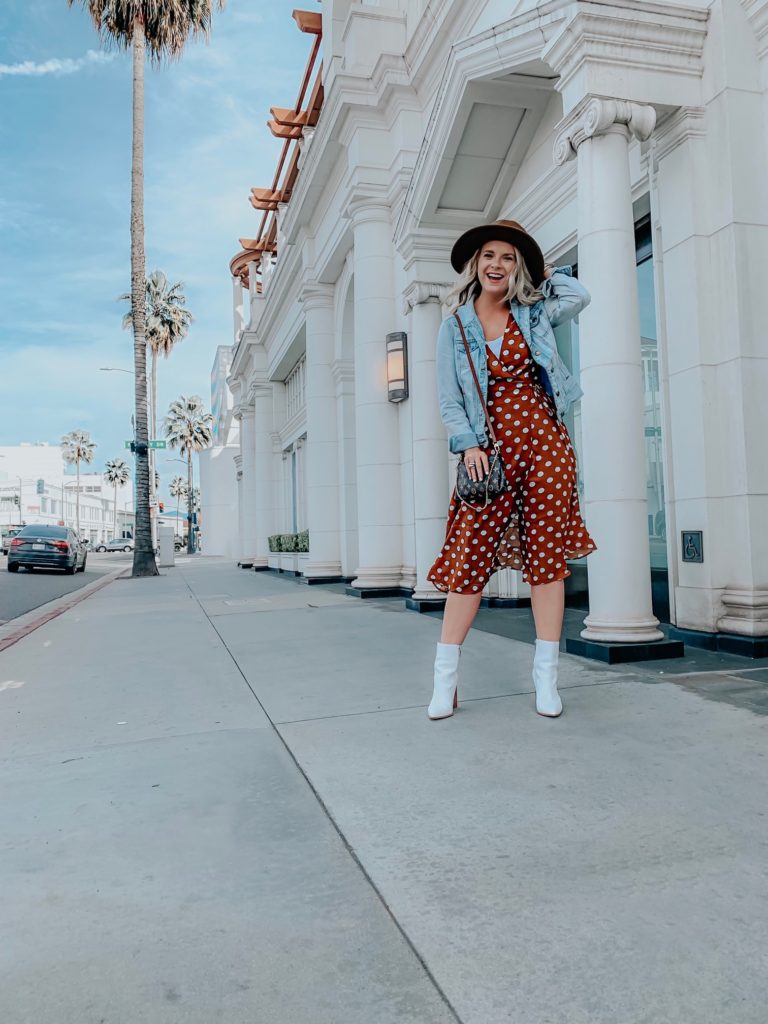 Rodeo Drive- save your money for something fabulous and buy it on Rodeo Drive. I so wanted a new LV bag, but since this was such a last minute trip, I did not have time to sock some money back.
Dana Point- if you are doing Laguna Beach during the day, dinner in Dana Point at the Charter House would be perfect for something to do at night.
Hopefully this post helps for all my travelers. I didn't mention it before, but I highly recommend renting a car in LA, as everything is pretty spread out. Our Mitsubishi Outlander Sport came in handy when traveling around town! All of the pieces from my outfits are linked below.