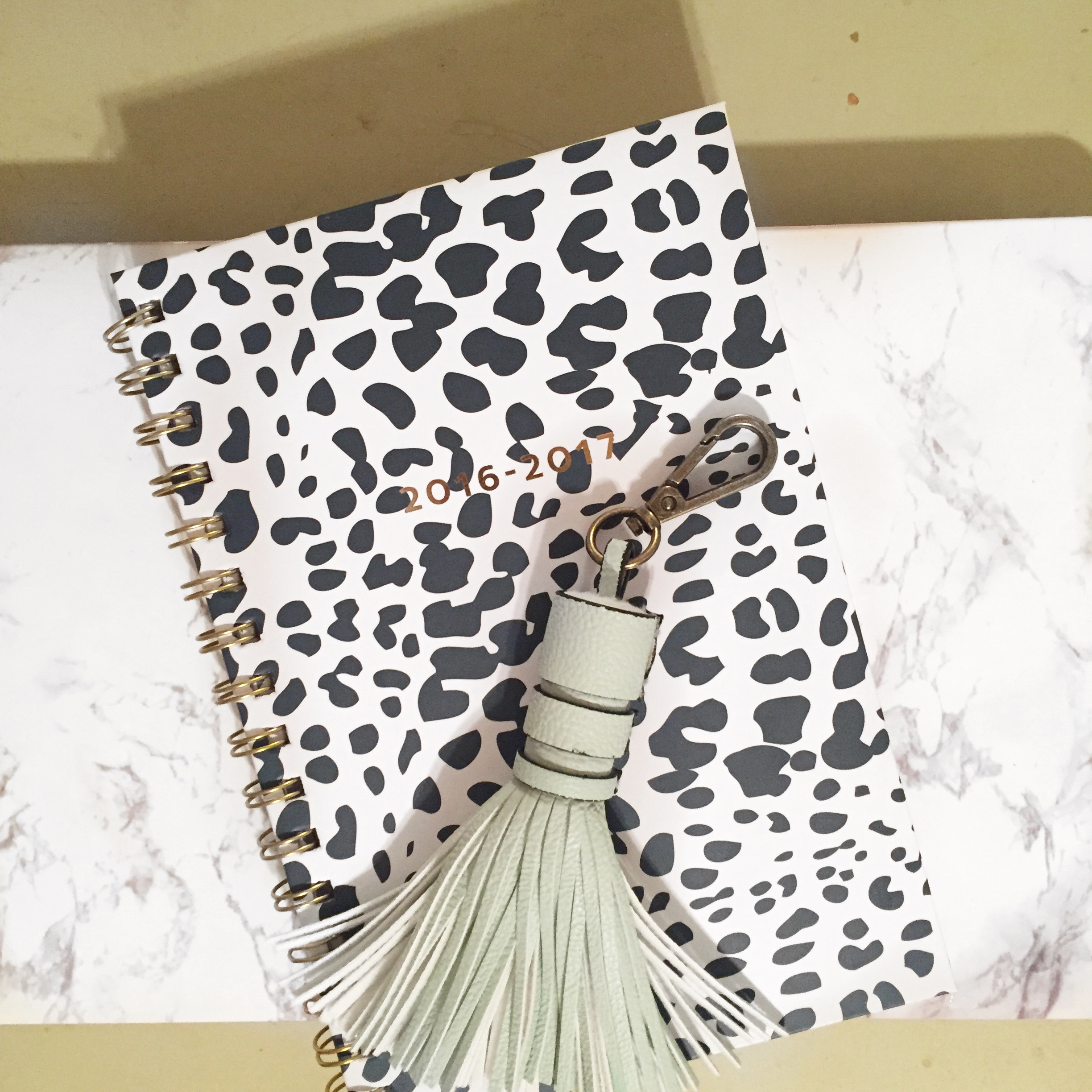 Planner: Target- BlueSky Day Planner// Key Chain: Target//
Hello friend & happy Thursday! I am doing things a little different today as I am linking up with Abi from the Bloomability blog! Be sure to check out her post today over something she has learned about herself over the past week or so. Now for today's post, I am going to be getting a tad personal with you, because hey I feel like we are close enough for that 😉 I wanted to share something I have learned over the past couple weeks & how I have applied this lesson to my everyday life.
So as you all know, I graduated from Texas A&M about a month ago. With that being said, I was scrambling to find a job all semester. I did not want just any job. I wanted a job that was genuinely going to make me happy. I know everyone says that most people hate their first job post graduation, but I did not want this to necessarily be the case for me. I had many interviews and actually turned down several jobs. I knew in my gut that these places were not the right companies for me. As I approached graduation, I started feeling overwhelmed & frantic as I did not know what my future career plans were going to hold.
Through this process I learned that God's planning is so much better than my own. I do not know what tomorrow brings or if there will even be a tomorrow. I began to turn my worries towards him, knowing he would open the right door on HIS time, not mine.
This process was difficult & taught me patience [which is something I am still working on lol]. The Lord used this time for me to solely lean on him & goodness am I happy he did so. After weeks of countless tears to my family & friends, The Lord finally opened up the right door less than a week after graduation. Isn't it funny how he sometimes work? I swear he has such a sense of humor 😉
I am happy to announce I will be working for IHeartMedia in Dallas starting off as a sales assistant. I have always had a passion for music & have wanted to pursue a career in the media industry. And what do ya know, I will be doing just that. I am so excited & anxious to start working & learning from some of the top sales managers in the radio industry. Looking back, I am so grateful I stayed true to my gut & did not jump on the first job that was thrown at me. You have to worry about your happiness, before you worry about how much money you are going to be making. Casting all my worries on The Lord, in good times & in bad, is truly the only time I see significant outcome. Let me tell ya, you cannot do it on your own.
HIS plans are far greater than any we have for ourself. He knows our tomorrow. He knows our life a year from now. And knowing that is so sweet. Being the type A planner I am, this is something I am still learning & working on. I  cannot plan my life & my path. God has all of that under control.
So whether you are in a rainy or sunny season of life, I want to remind you that he knows your purpose. He knows exactly who you are going to be & the incredible things you are going to do. The only things you can do is help carve the path with the direction you go & lean on him at all times.
I hope this post did not seem as I was preaching at you, just simply reminding you how loved you are & the plans you have for yourself are not even comparable to the plans The Lord has for you. So girlfriend, let him work through & in your life!
Have a great day & thank you for stopping by!
"Cast all your anxiety on him, because he cares for you." 1 Peter 5:7