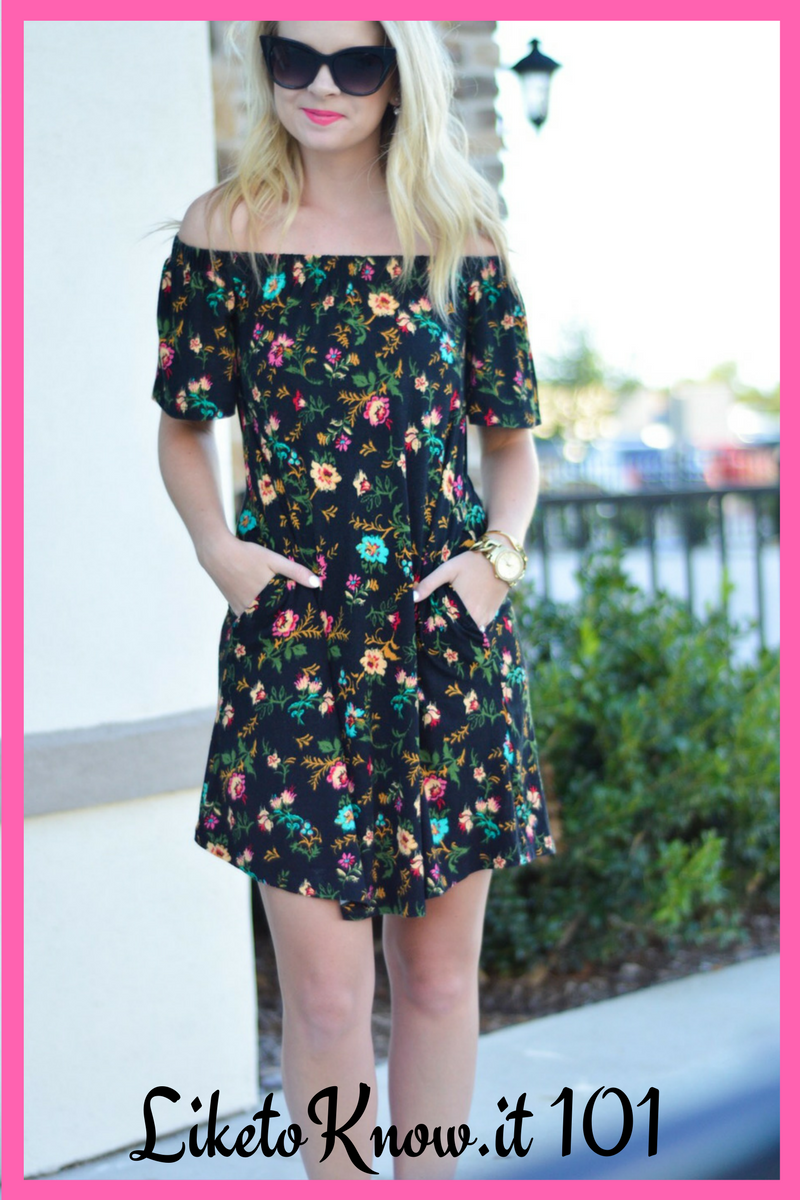 Dress: Nordstrom Rack// Shoes: DSW// Lipstick: MAC// Sunglasses: Nordstrom//
Hey sweet thang! Happy hump day 🙂 With the Nordstrom Anniversary Sale starting tomorrow, I wanted to get a blog post up that answers a question I have been receiving quite frequently. That question is, "What is LiketoKnow.it & how do I shop it?" Well keep reading, because I am going to answer just that, with a step by step tutorial!
What is LiketoKnow.it? LiketoKnow.it is seriously one of the easiest ways to shop your favorite pictures on Instagram, by simply "liking" or taking a screenshot of your favorite blogger babes pictures. Seriously though, why could I have not come up with this platform?! 
How do you know if your favorite bloggers pic is shoppable? 9 times out of 10 the bloggers caption will have LiketoKnow.it tagged in the caption + there will be a LTK link! Also, if there is a white or black heart in the lower right hand corner of the picture this means you can screenshot the picture to shop, as well.
How do I begin shopping with LTK? It's really simple!
1. Sign up for LTK here with your preferred email address. This is where the shoppable emails will be sent!
2. Link your Instagram!
3. Head to your app store on your phone and download the LiketoKnow.it app. After the app is downloaded, simply login with your LTK credentials.
4. Head to Instagram and find one of your favorite bloggers wearing an outfit you love & want to know more about! Simply "like" the picture, or screenshot it if there is a white or black heart in the lower right hand corner.
5. Go over to your inbox and you should receive an email with your fave bloggers Insta pic + pieces from their outfit that you can shop.
6. To shop from the app, with the screenshot you took, your phone will notify you when the image is ready to shop OR you can simply go to the app & search the bloggers Instagram handle. Searching the influencer on the app makes it super simple to shop all of their outfits & not just the specific one you took a screenshot of! This is my favorite way to personally shop 🙂
Voila! You are now set up on LTK & should be ready to start shopping your heart out. Also, I am always open & honest with all of you, so please note that LiketoKnow.it is an affiliate program and I do make a commission percentage off of purchases that are made through my link. Personally, this is how I keep this little blogging of mine going to continue to share my love for fashion with you all.
Please feel free to comment below with any questions you might have pertaining to LTK. I am here to help! Stay tuned for my Nordstrom Anniversary Sale updates for the next couple of weeks. You do not want to miss it!