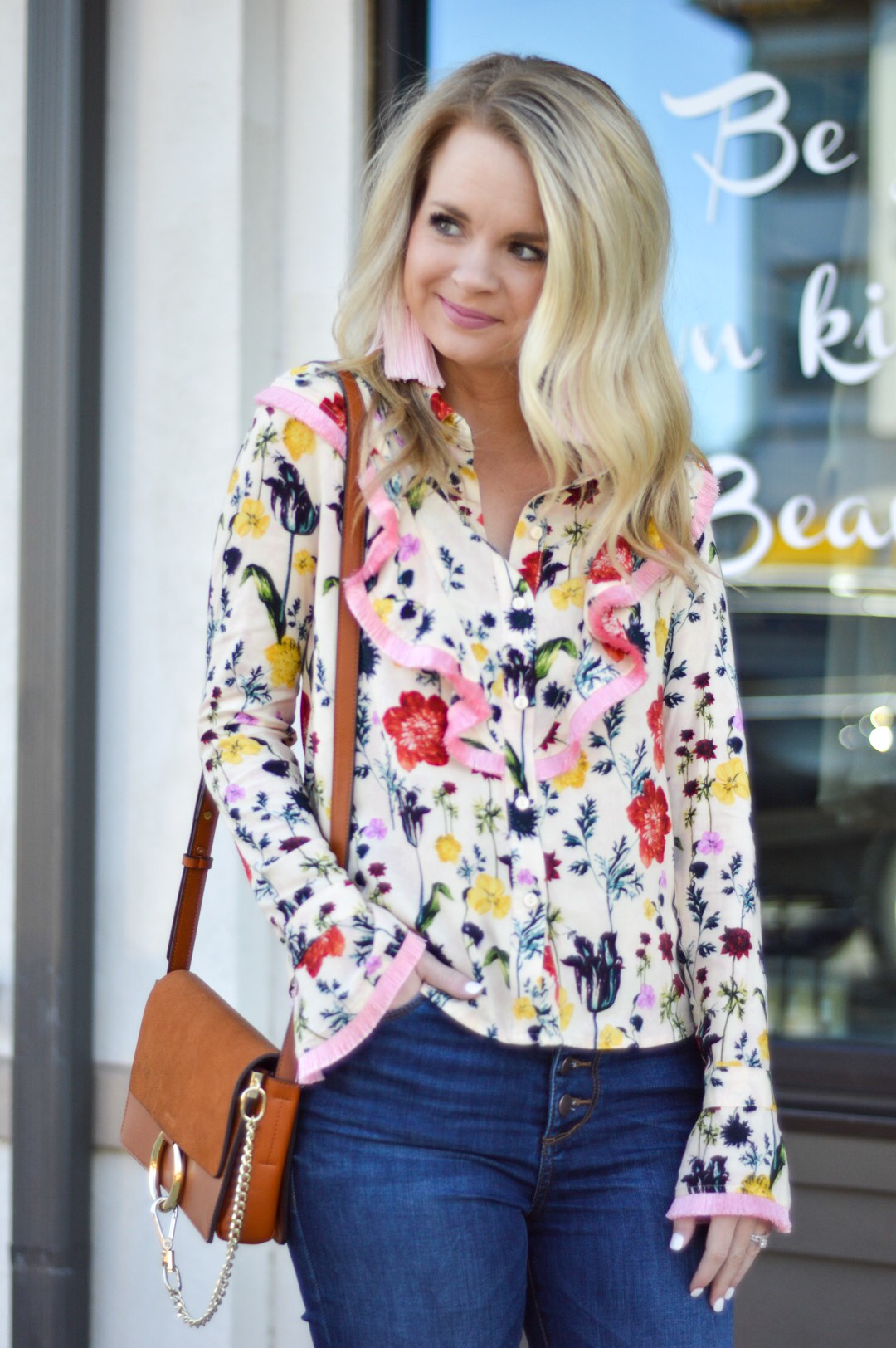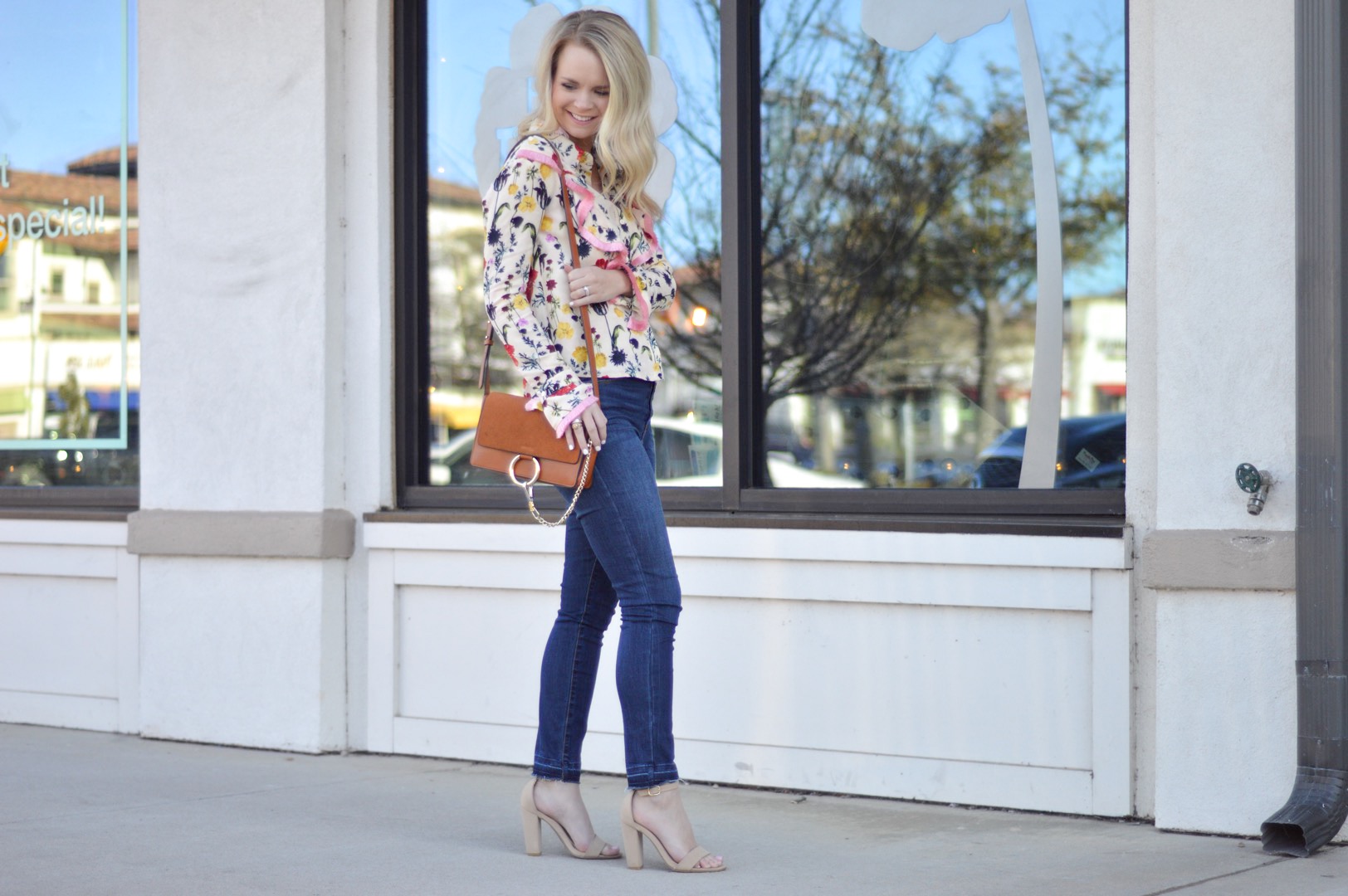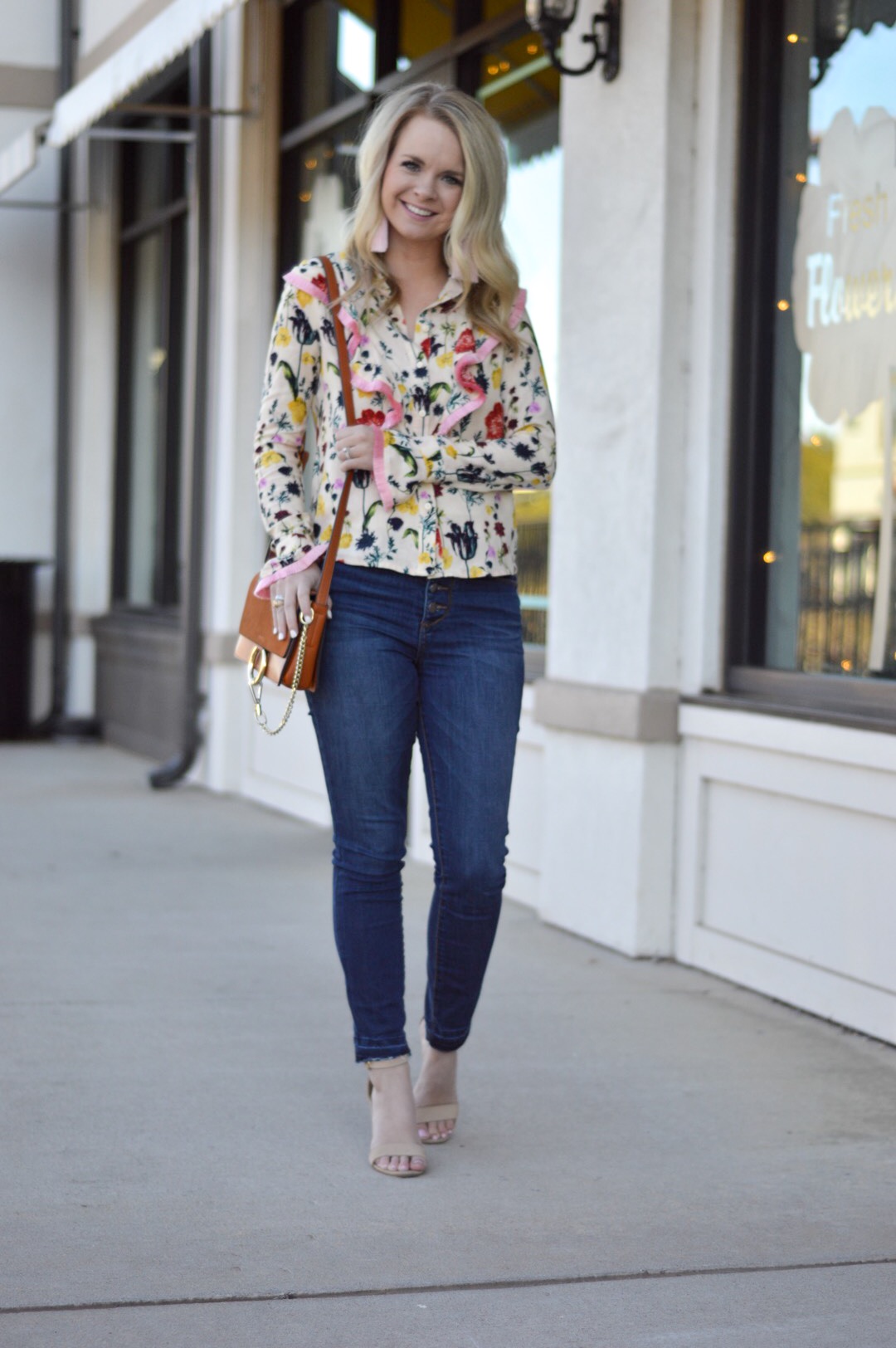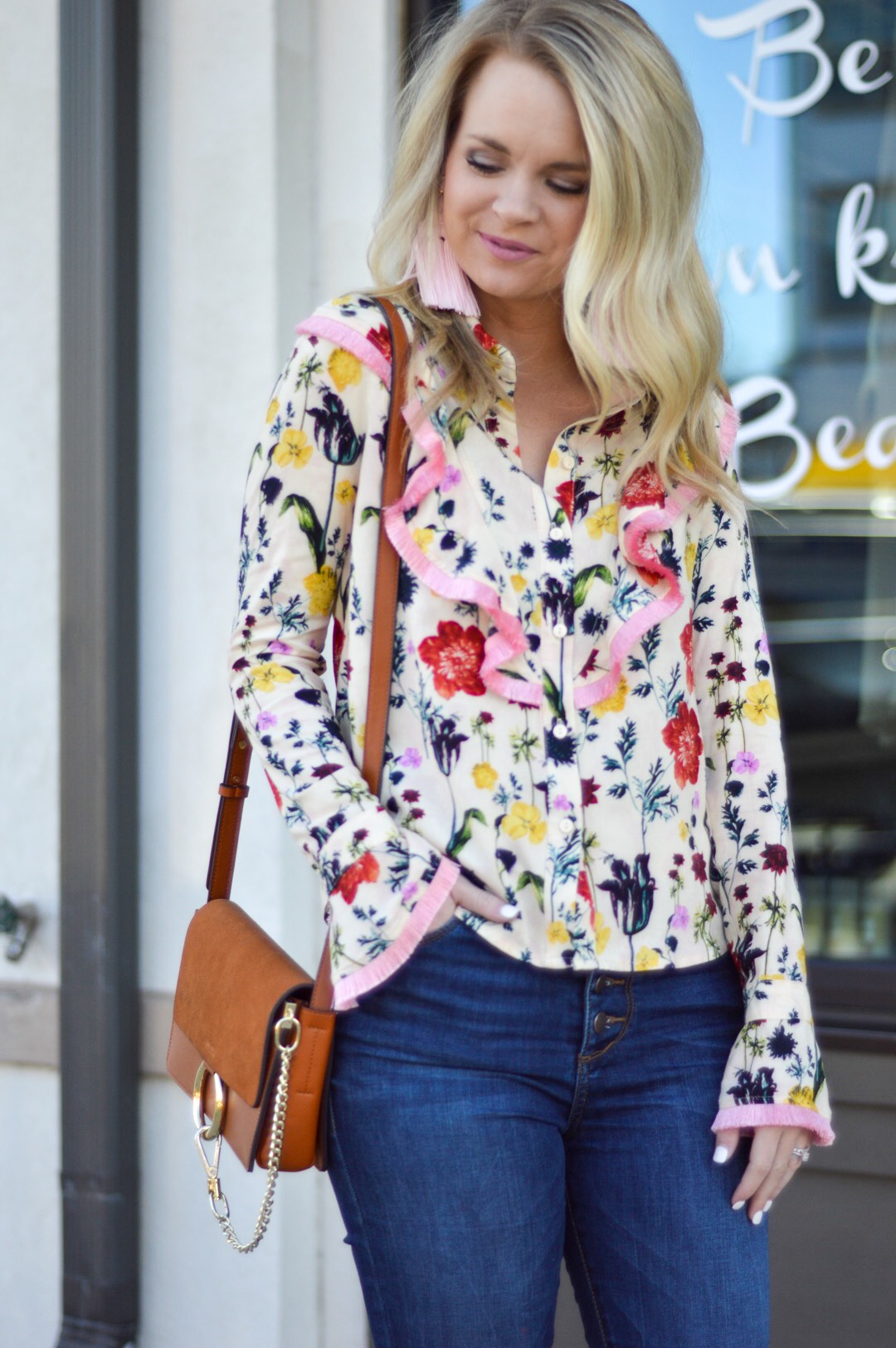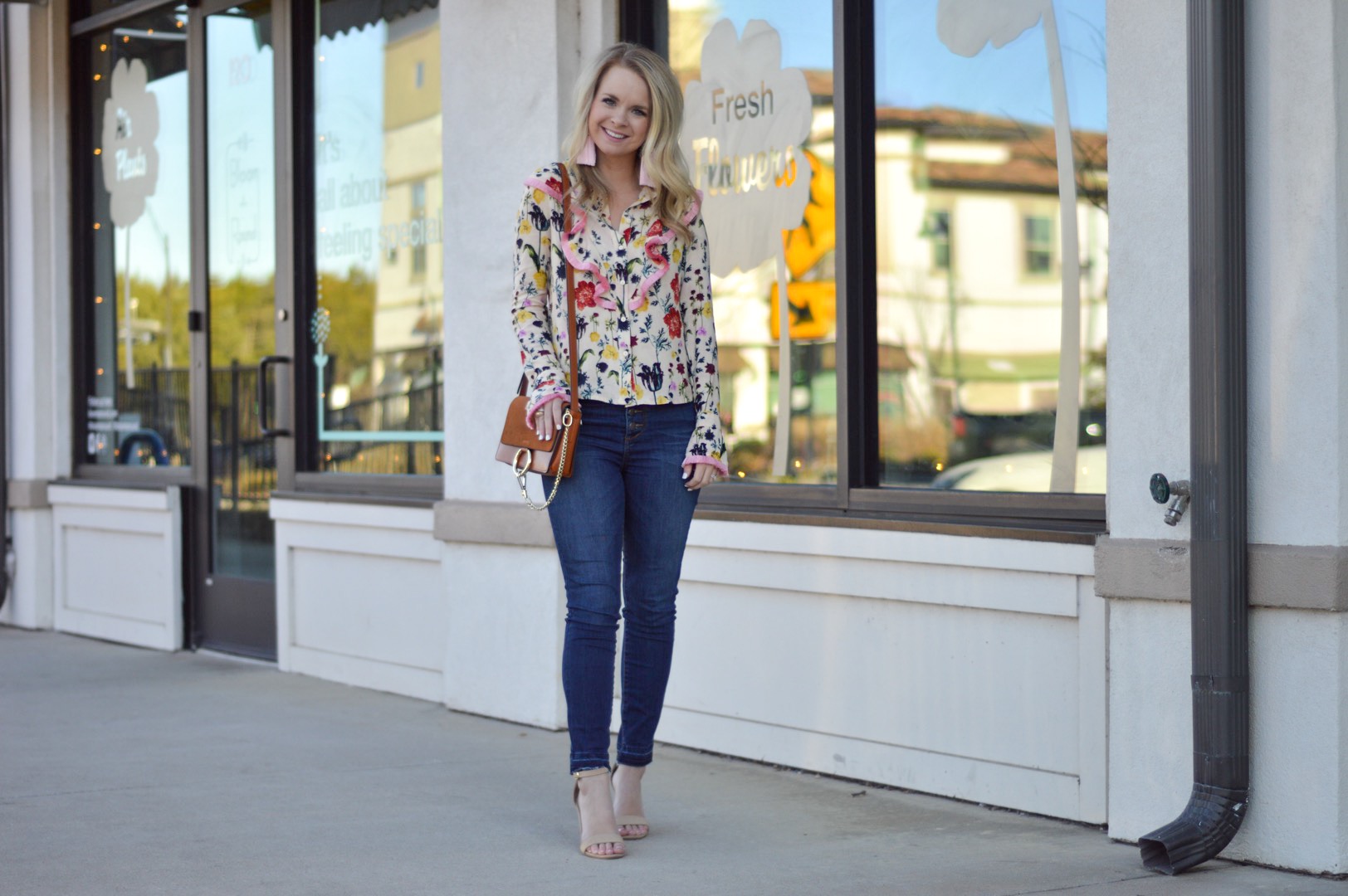 Blouse: H&M// Jeans: Nordstrom [similar]// Purse: Goodnight Macaroon//
Shoes: Nordstrom// Lipstick: Stila [color Baci]// Earrings: Nordstrom//
Hey lady! I hope you had a fabulous weekend. Austin & I were extremely lazy & girlfriend it was so nice! This was the first weekend we had zero plans in seriously months. PTL for lazy weekends with my hubby & Brutus. It was just what I needed, especially after a long couple weeks of work.
I asked you on Insta stories the other day if you wanted to start seeing transitional outfits for spring & most of you voted yes! Therefore, I will start bringing you fashion forward spring items that you can wear now & in a couple months. I don't know about you, but I am beyond ready for warmer temps & sunshine. There always comes a point in mid January where I am over winter & start feeling like I don't know how to dress. Do you agree? I just hate the feeling of being ready for warmer weather, but not being able to dress for it.
I stopped by H&M the other day for a little retail therapy, & I came across this precious blouse. If you have been reading my blog for a while, you know I love fringe + florals. With that said, this top is the best of both worlds in my book 🙂 It is extremely light weight so it's great as that go to transitional piece! I am wearing size US 4, but probably could have sized up to a 6 for a baggier fit. I paired it with some high waisted jeans & open toe heels. Perfect for a day on the patio with your girlfriends or loved one!
Is it just me or are you ready for spring, too?