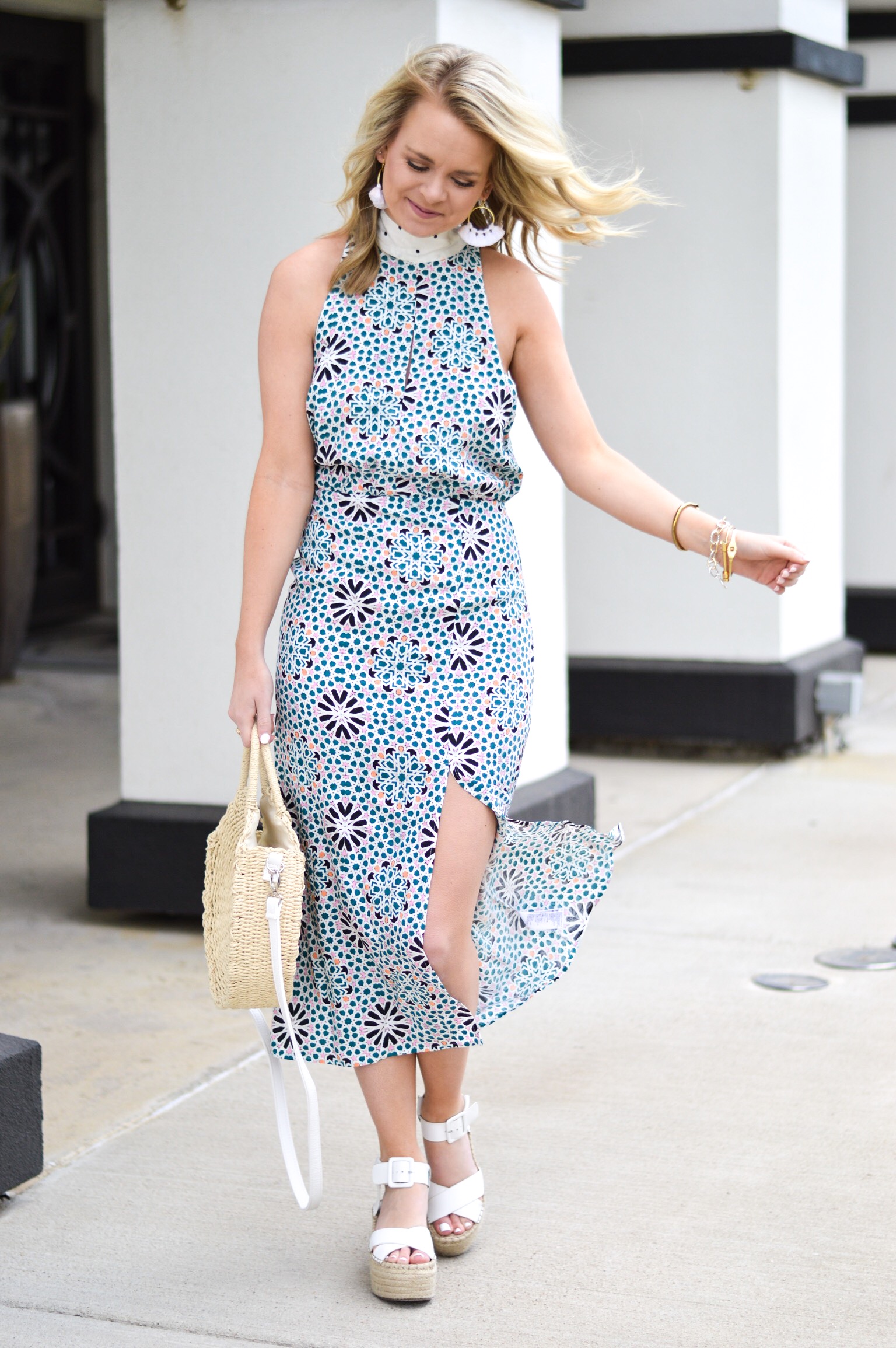 Dress: TopShop// Shoes: Marc Fisher// Purse: GAP//
Lipstick: MAC [color snob]// Earrings: Lisi Lerch [c/o]//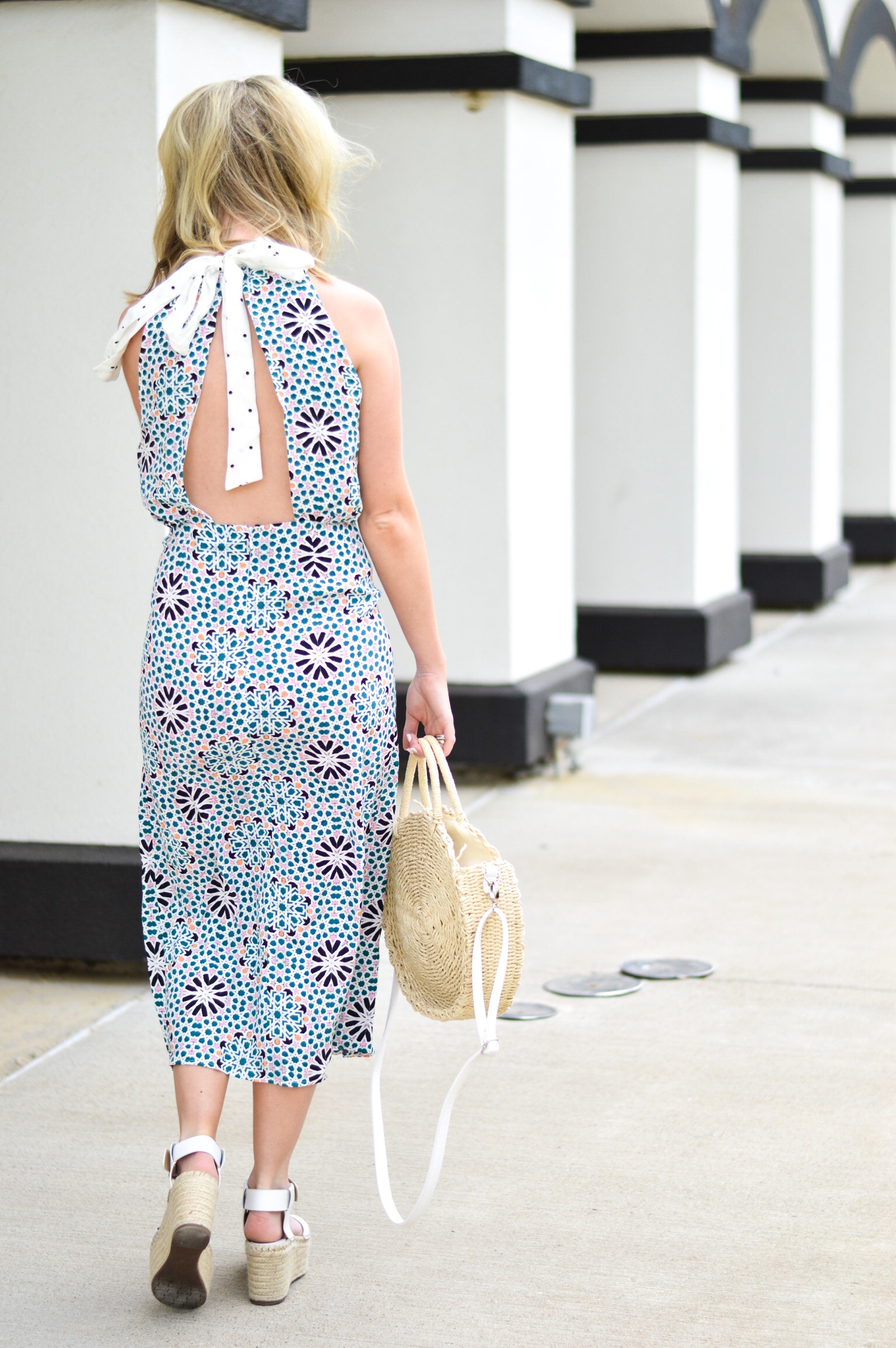 Monday we meet again! And oh hello- you & I meet again, too! 🙂 If you typically keep up with my blog, you have probably noticed my posts have been MIA the past couple weeks. So let me apologize first off! Second off, I plan on making up for that in the weeks to come. No matter how busy life may get I refuse to let my website and this platform slip away from me!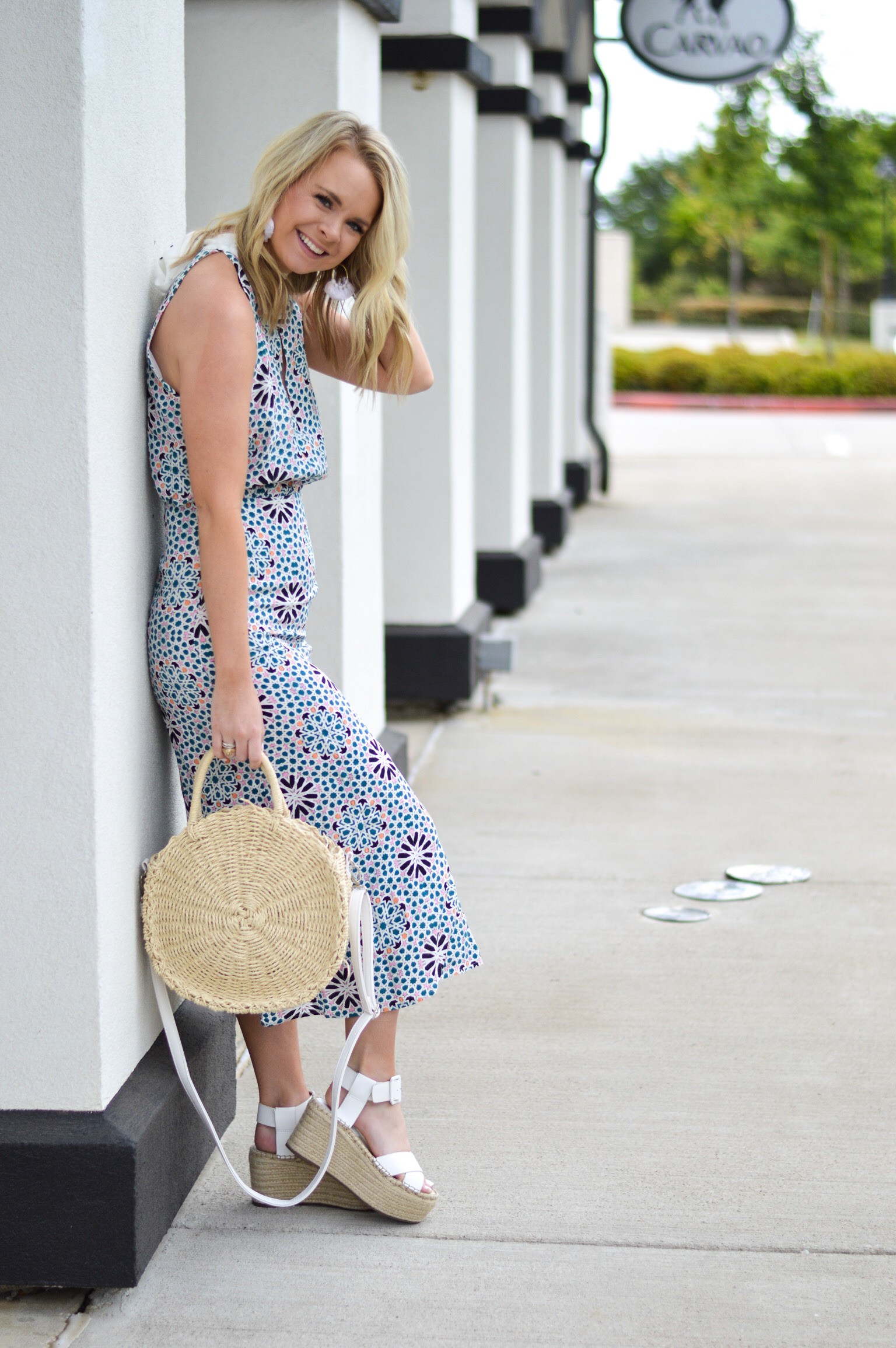 All that said, I hope life is dandy for you & that the warm weather has been inspiring you to shop for your closet 😉 I mean spring temperatures call for dresses, denim cutoffs and straw bags! You can't ask for much more than that. I was on one of my weekly shopping trips at Nordstrom's last week & came across this TopShop dress and had to have it! I love the 70's vibe it puts off & it's so girly with the polka dot tie around the neck.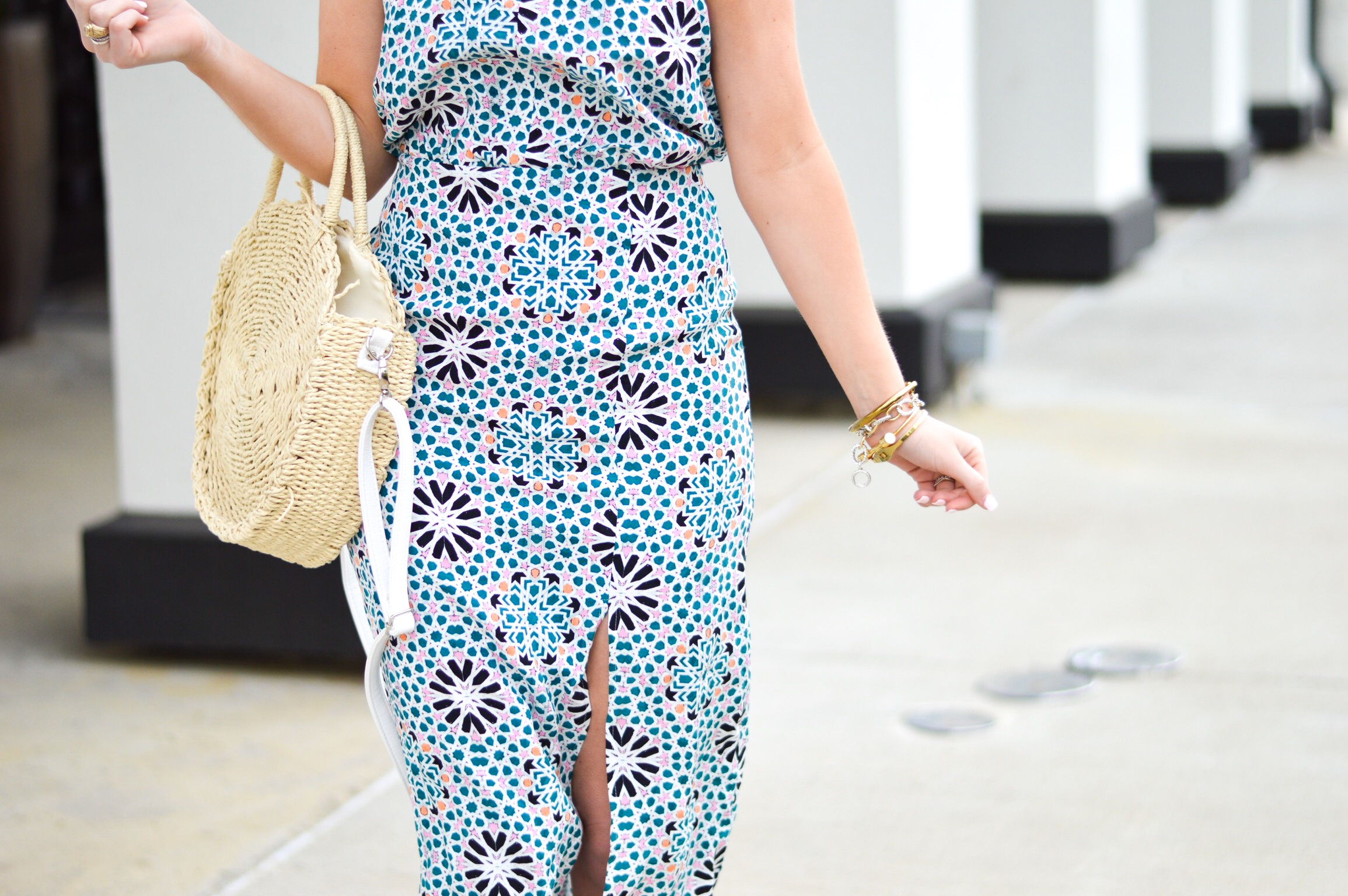 Thinking it would be great for a shower or even rehearsal dinner you have coming up. I am probably going to take it with me to Napa in a couple months, as it will be perfect for our day when we tour vineyards! The price is a little more than I typically spend, but I figured I could get good use out of it with our different festivities this summer… so it was worth the $90 in my opinion. I am wearing a size 2, but would size up to a 4 if I had to do it over again! It's a little tight around my booty… which is always my problem. And TopShop usually runs small for me, so I prefer to size up!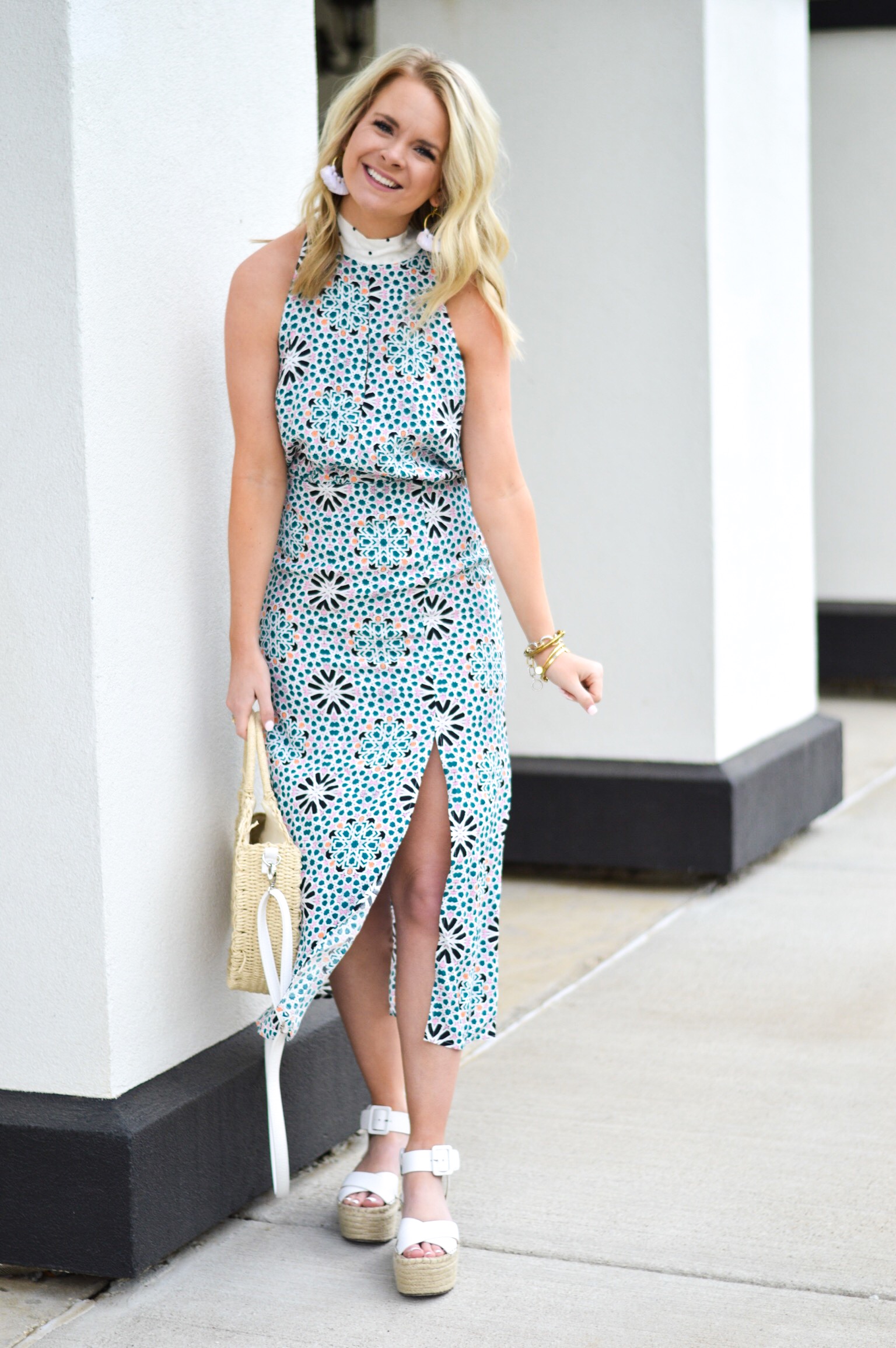 Are you in to bold prints like this one? Have a good week!