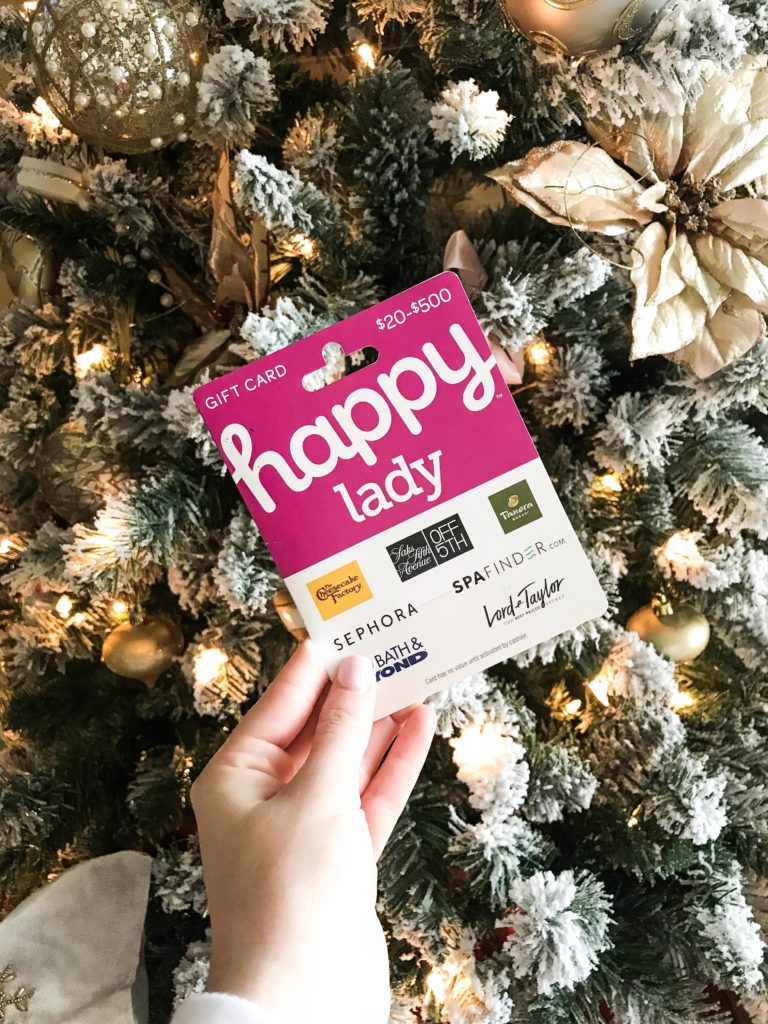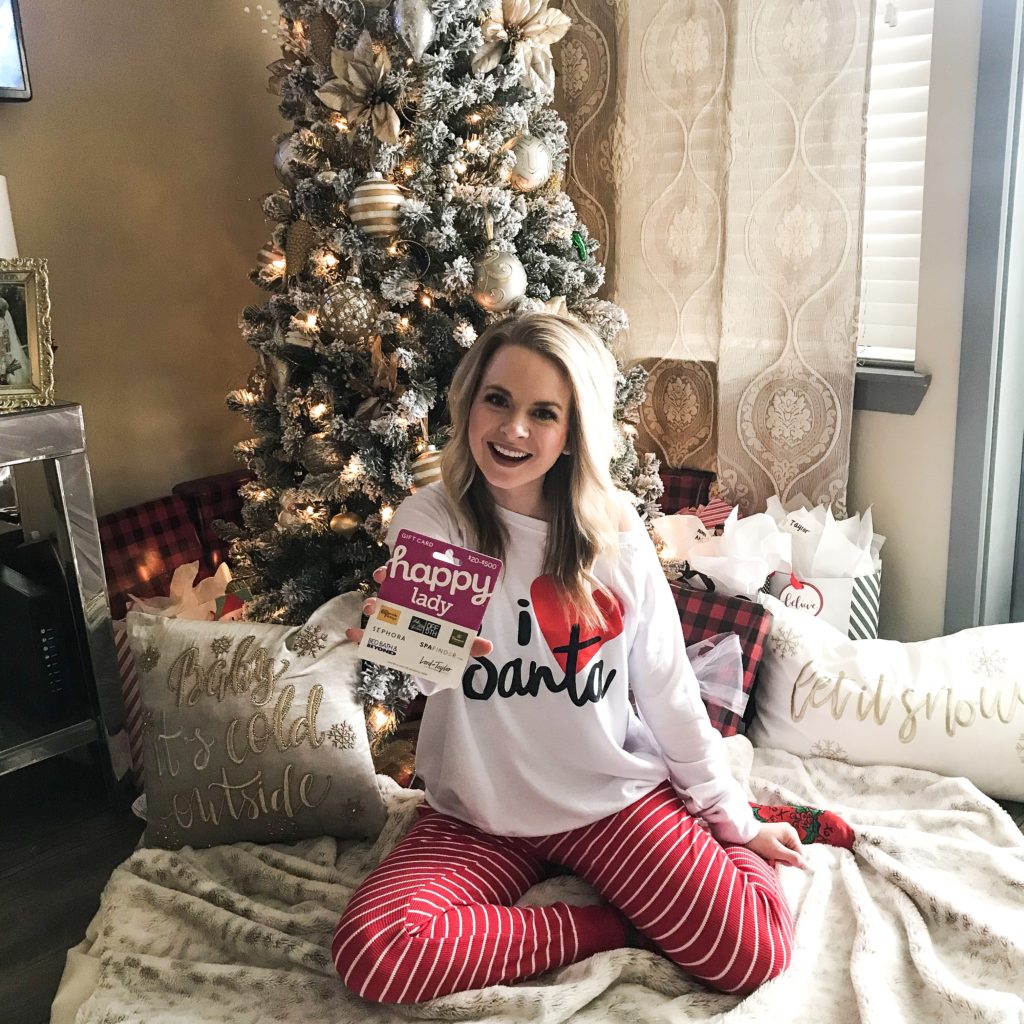 Where are all my readers that are last minute holiday shoppers?! Go ahead, raise your hand. My type A personality won't judge ya 😉 In all seriousness, if you still have gifts to buy for the people that have everything, look no further. Happy Cards is the most genius gift card company I have ever heard of! 
I typically hate giving a gift card to one store, because it's so blah and I always worry that they do not like the store I picked out. And then there's Visa gift cards, which is great to receive but I personally do not enjoy giving them. And then there's Happy Cards!
Happy Cards has different cards for every person in your life. From the Happy Lady, Happy Guy, Happy Kid and even Happy Bride… there is a gift card everyone will like! What's so unique about Happy Cards is you can use the gift cards at multiple different stores. For instance, my personal favorite is Happy Lady, because it can be spent at some of the best girly stores. Whether you want to use it at Sephora on new makeup, or at The Cheesecake Factory for a date night, there will be something the special personal in your life will enjoy!
Take the guessing out of Christmas shopping for the people that everything with Happy Cards. I promise it will make your life happier 😉 You can add $25-$500 on the card, so it also fits in everyone's budget! You can order Happy Cards online and choose expedited shipping or they can be purchased at your neighborhood grocery store. Grocers include Albertson's, SafeWay, Kroger & Giant Eagle!
I hope this post helps all you last minute shoppers! Happy Cards makes buying the perfect gift as easy as giving it! Merry Christmas, friend!

Thanks to Happy Cards for this collaboration. Al opinions are my own.