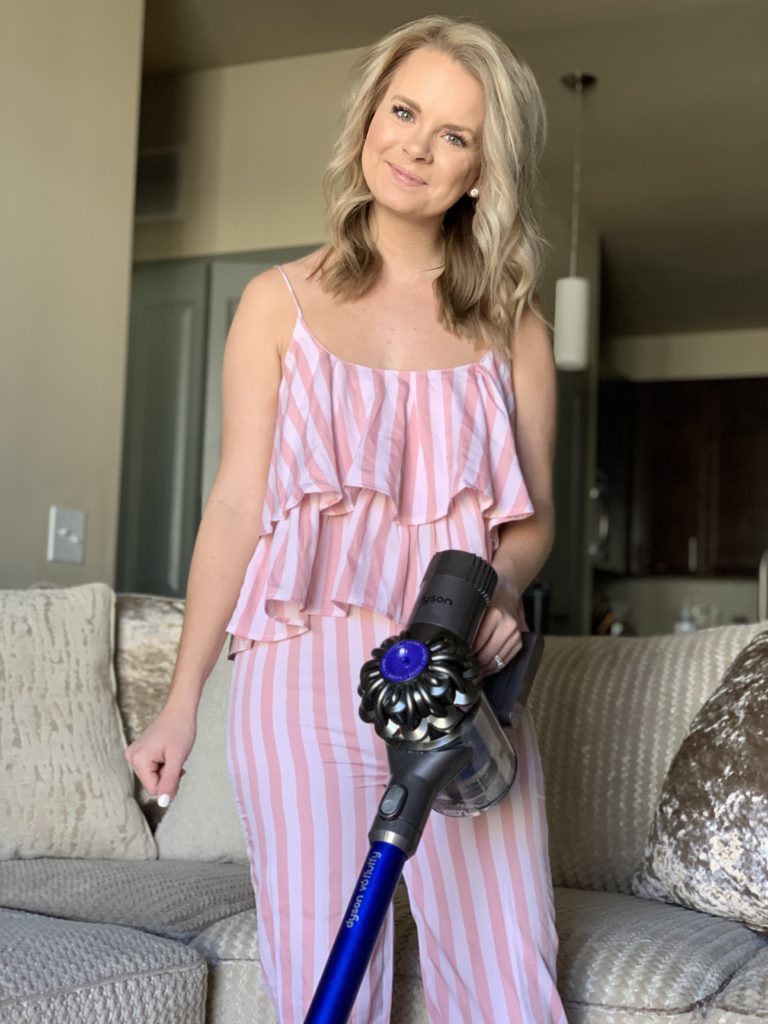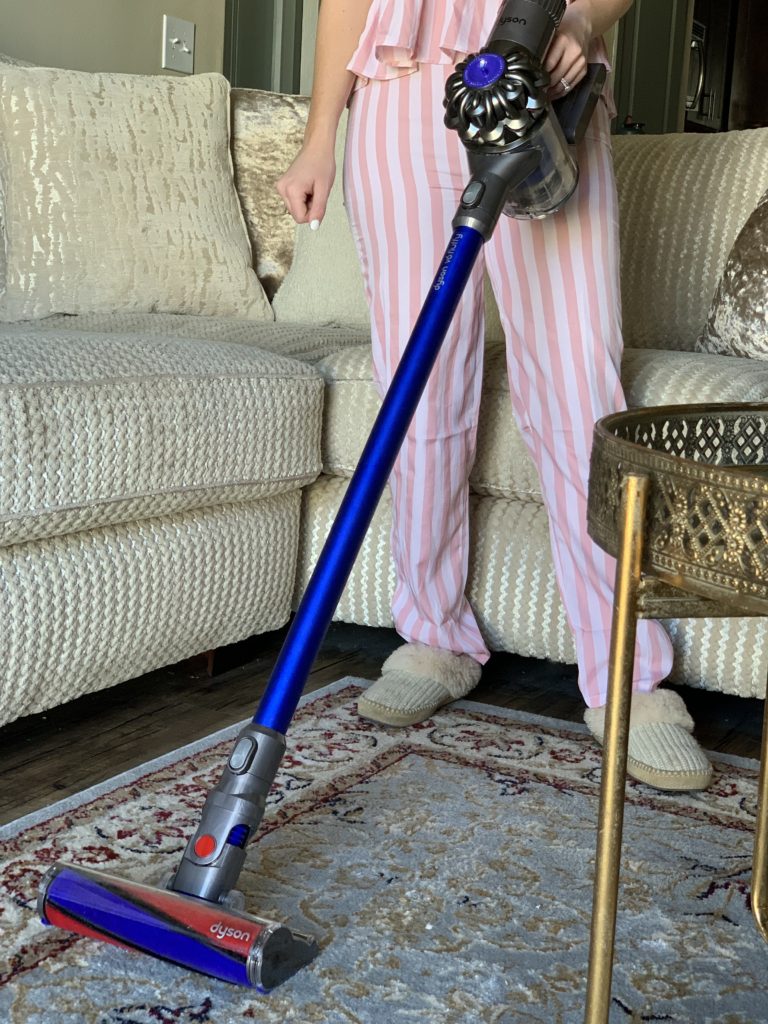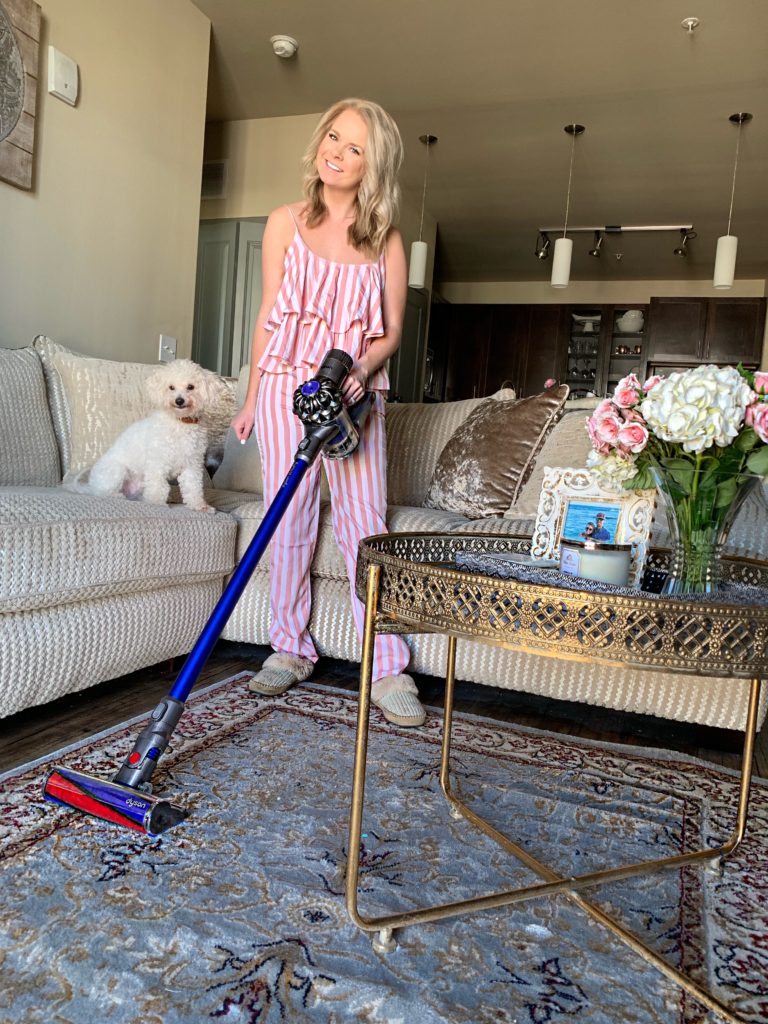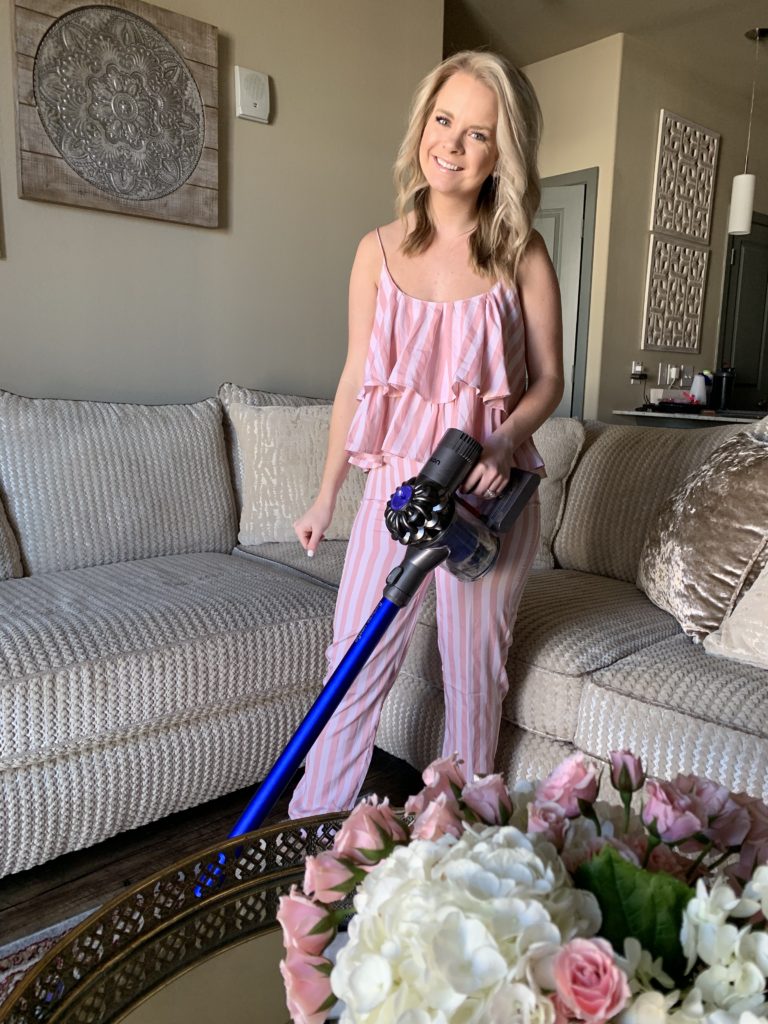 I never knew I needed something so badly, until I got the Dyson V6 Cordless Vacuum for Christmas. To keep it simple, my life and cleaning habits have been forever changed. I mean I can vacuum the whole house and don't have to plug and unplug the cord. Something so simple, but so genius.
I personally enjoy cleaning. I know, call me crazy, but there's something that brings me so much joy and peace about a tidy home. The Dyson V6 is extremely light weight and compact, so it can pretty much fit anywhere. I also love that it comes with different parts, so you have the ability to clean your ceiling fans, couch, under the cabinets and more.
The battery on the V6 typically lasts up to 20 minutes after it's fully charged, so you are able to pick up all the dirt throughout your home in no time! I personally have my vacuum hanging in our laundry room and charging at all times, that way I can just grab and go when I need it.
This is one gift that I have used every single day since I got it. Which may sound crazy since it's a vacuum, but when it's so easy to get out & use why not vacuum everyday? My type A personality may or may not be showing. LOL 😉
Top reasons you need to invest in the Dyson V6:
Lightweight & easy to use
Cordless… best thing ever
Different parts for any type of vacuuming
Your husband will want to get his hands on it, too, so hello…. he will help you out with your cleaning needs 😉
The Dyson comes with a 2 year warranty, so your booty and wallet are covered in case something goes wrong
I know it's a tad pricey, but it will last you for many years to come! So worth the invesment and you can thank me later. Especially when you witness your husband getting the vacuum out 😉