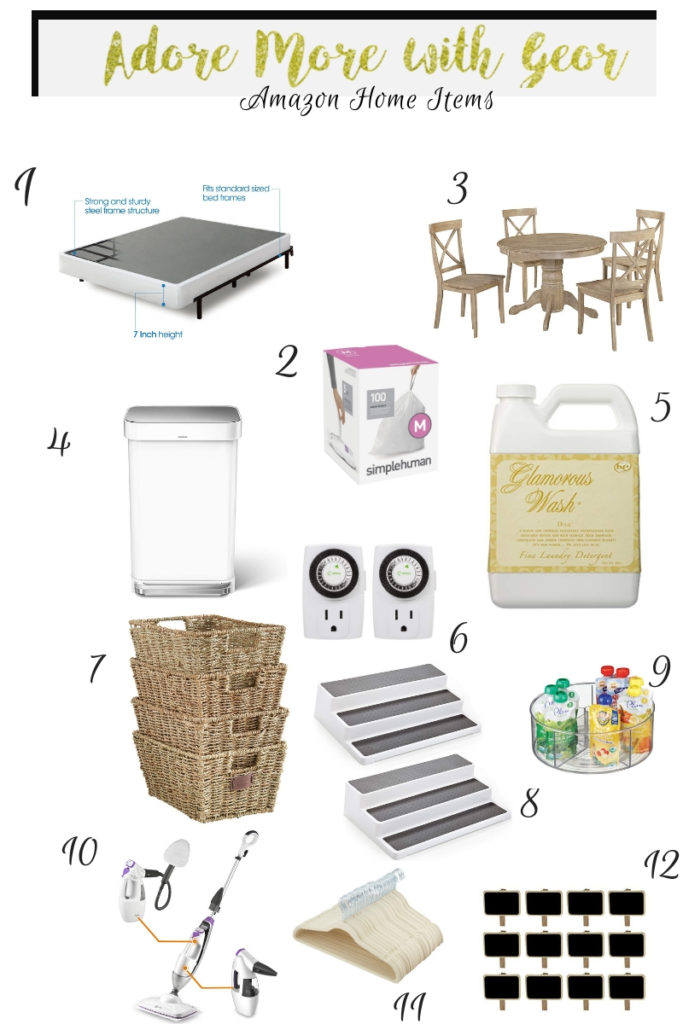 The past couple of months, my favorite blog posts to read have been Amazon hauls. I can't decide if it's because of the affordable prices or because you can get any and everything delivered to your door in a day…. or maybe it's both 😉
My husband loves to say that we have an Amazon package delivered to our doorstep everyday, but I like to think he is being a tad dramatic. LOL. I know I cannot be the only one that has the Amazon bug and buys pointless necessary things in the matter of minutes. It's dangerous, but I am loving it.
Since we recently moved into our new home, I have not been wanting to leave it. Hint why Austin thinks we are getting pacakges delivered daily, because maybe we are. HA. And not leaving the house comes all things Amazon.
Today I wanted to round up some of the home items we have purchased. Now you may be thinking some of these items, like the box spring, are pointless, but I have heard from a ton of girls that are also moving so hopefully this helps!
I hope this was helpful, because I so enjoyed putting this post together. Stay tuned for a pantry tour and more Amazon hauls on the blog soon! Happy Amazoning 😉