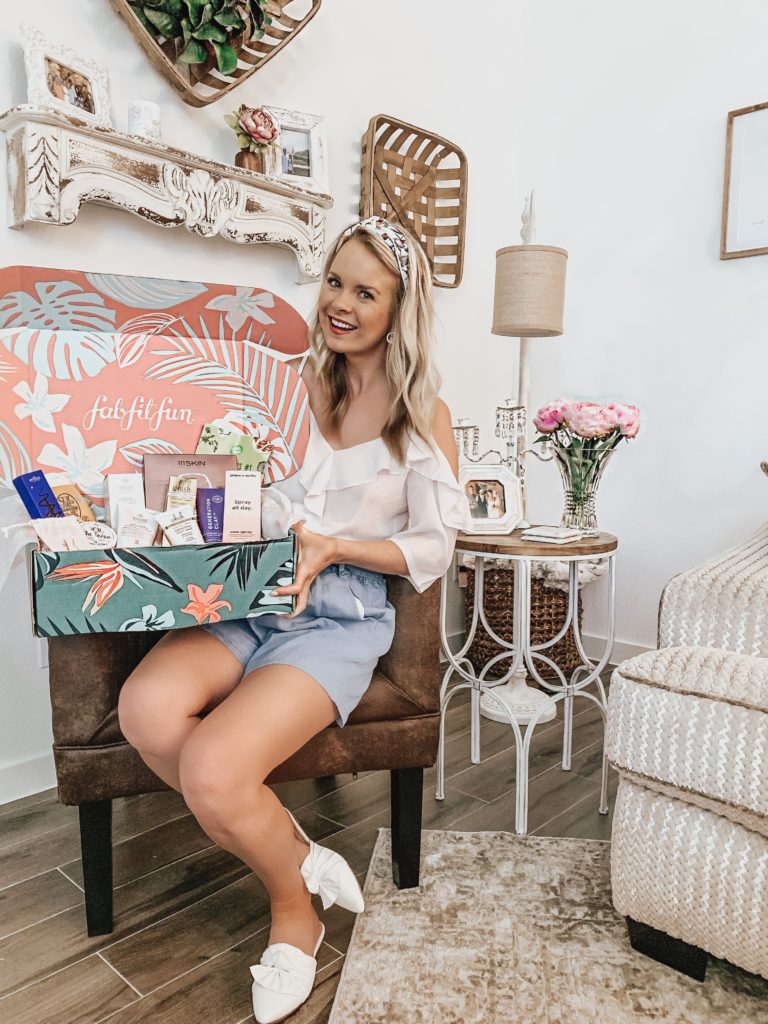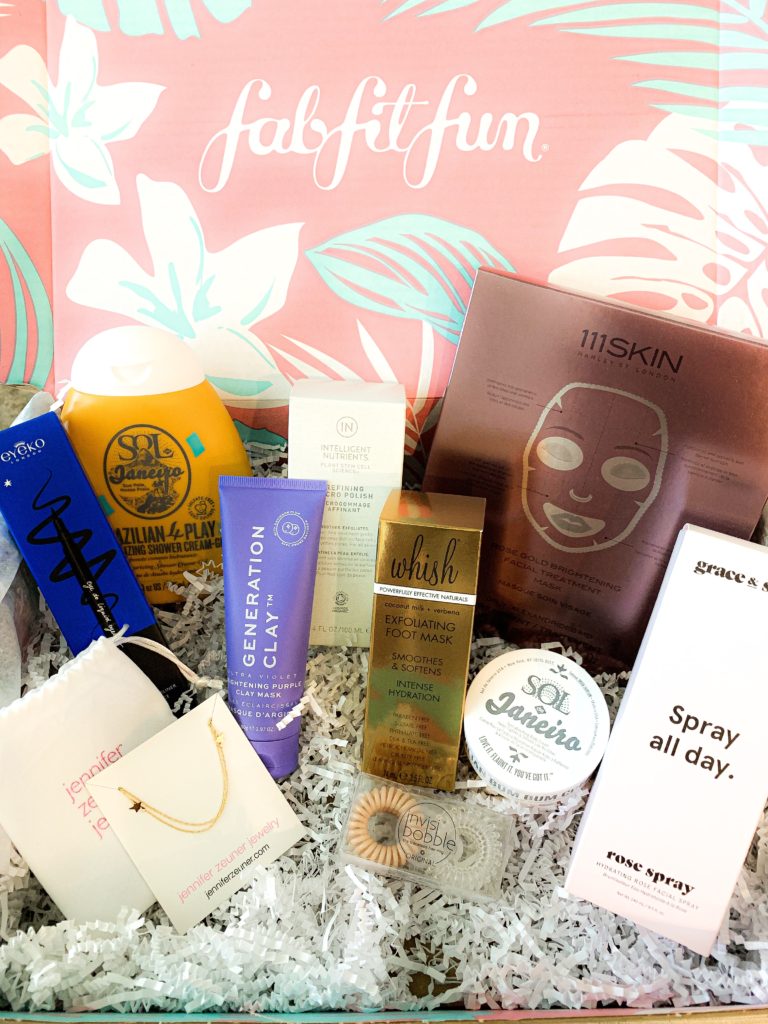 So I have never really been into the subscription boxes, as most of the time they are pricey, you have to sign up for an annual membership and I am typically never a fan of the products. After receiving my first FabFitFun summer box, my subscription box opinion has changed.
Let's chat FabFitFun. Maybe you've never heard of it. Maybe you've tried it. Maybe you're rolling your eyes at me as you are not interested at all. Well sista, whatever the case may be, I am here to give you my honest review on this summers FabFitFun box and why you should spend $50 on it (or $40 if you use my coupon code)!
First off, who doesn't love receiving a package, especially with high end products they've never tried? It's like Christmas receiving your FabFitFun box and getting to test out everything! From beauty products, jewelry, kitchen accessories and more, you will not be disappointed!
I personally loved everything in my box and have fallen in love with several products that I will purchase after I run out! It was so fun getting to test out brands and products that I had never heard of and ended up loving them.
What's in my summer box? I am going to break down everything below + give you the retail price of each item so you can see what you are getting for only $50 or $40 with my coupon code!
Brazilian Bum Bum Cream- $20 MSRP (LOVE THIS)
Brazilian 4 Play Moisturizing Shower Cream Gel- $25 MSRP
Grace & Stella Rose Facial Spray Mist- $25 MSRP
Whish Coconut Milk + Verbena Exfoliating Foot Mask- $32 MSRP (LIKE A PEDICURE IN YOUR SHOWER)
Eyeko Eye Do Lash Enhancing Eyeliner- $22 MSRP (WILL BUY AGAIN)
Jennifer Zeuner Double Star Necklace- $50 MSRP
111Skin Rose Gold Brightening Facial Treatment Mask (set of 5)- $160 MSRP
Invisibobble Original Duo Pack- $16 MSRP (MY GO TO HAIR TIES)
Intelligent Nutrients Refining Micro Polish- $57 MSRP
Generation Clay Ultra Violet Brightening Purple Clay Mask- $39 MSRP
After adding up all the goodies retail prices it comes to a total of $446! Honestly, how is it even possible to snag all of this for $50?! Craziness and is the perfect excuse to test out products you've never heard of. I mean I think even your husband will understand the reasoning behind this purchase 😉 Well worth it in my book and you don't have to sign up for an annual membership. You can simply buy season to season. Even better!
Want to try FabFitFun for yourself? Simply head here and use coupon code ADOREMORE at checkout to save $10!
Let me know what you think when you get your box!