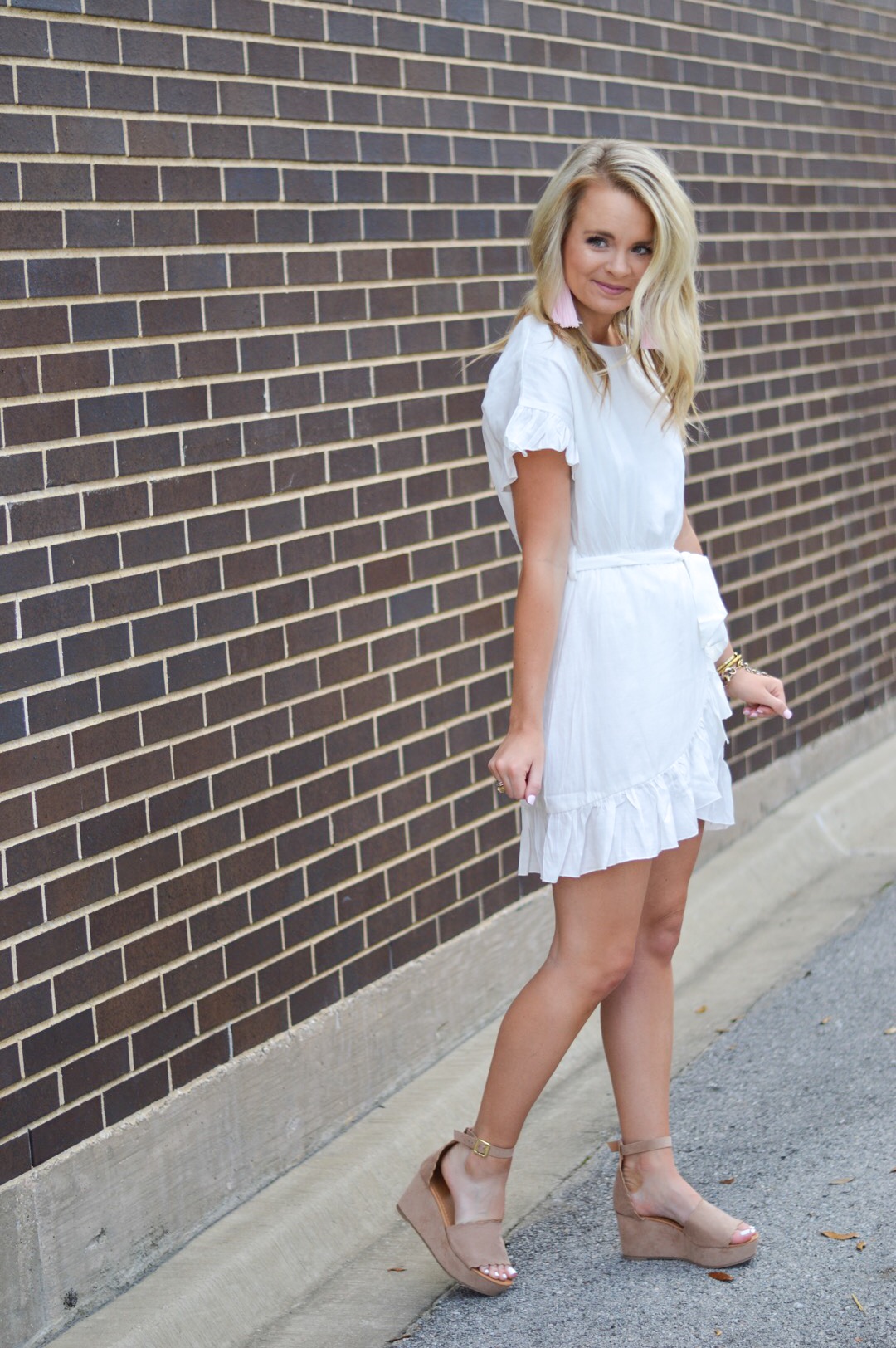 Dress: Forever 21 [under $30]// Shoes: Charlotte Russe//
Earrings: Bauble Bar// Lipstick: L'Oreal [color candy man]//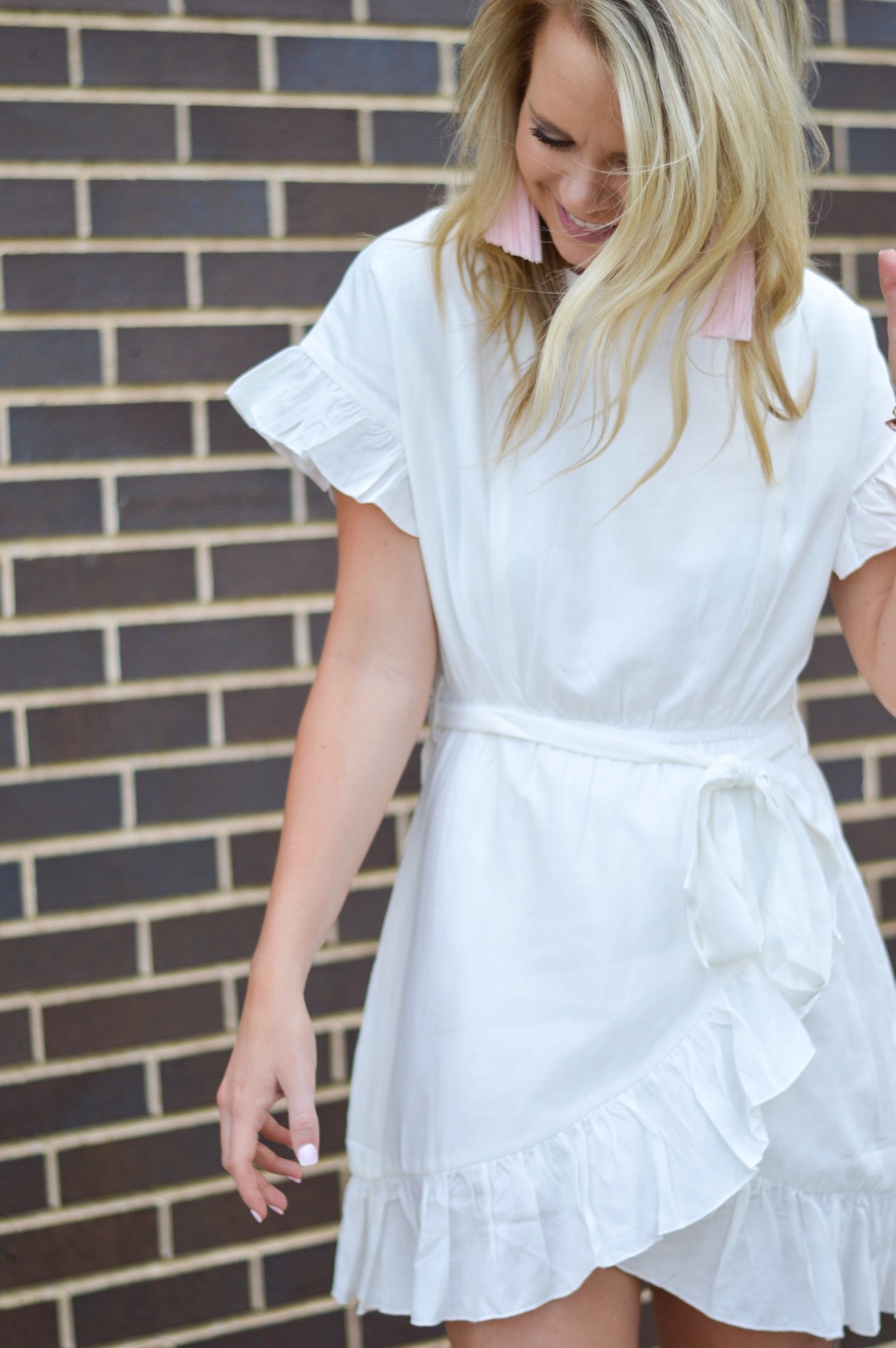 Another Wednesday means another #WeddingWednesday post! Today I wanted to switch it up & share a precious dress that would be perfect for all your bride to be's. I swear I am still in full on bride mode, as anytime I find the perfect white dress I instantly think it would be great for a bridal festivity. When will I ever get past that I already got married? Asking for a friend. HA.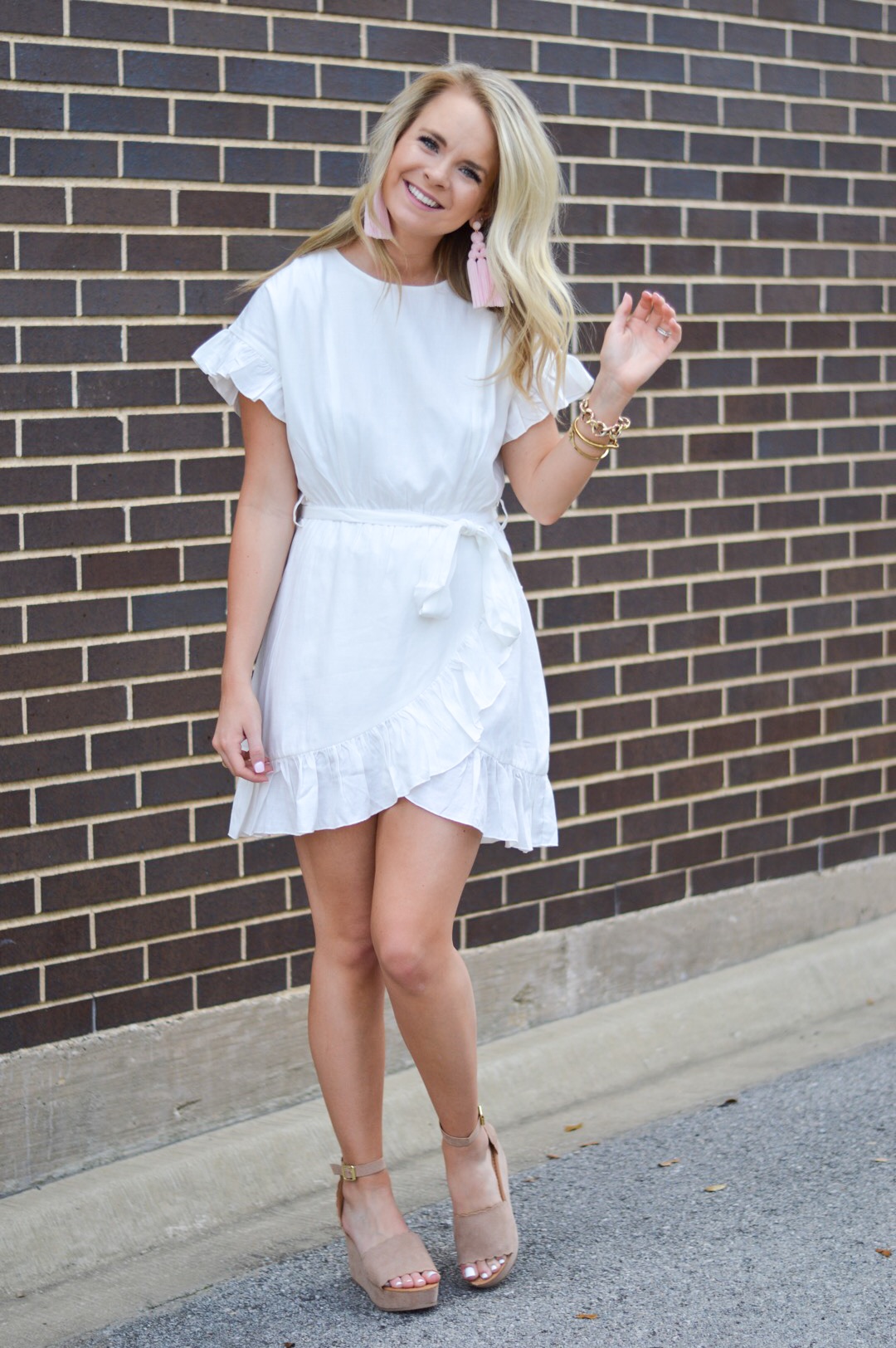 Wrap dresses are the hot item for spring. Some are a little pricey, but some are super inexpensive, like this precious thing! Nordstrom has a wrap dress I was dying to get my hands on, but I found this identical dupe that is half the price, from Forever 21. If you've followed me for a while, you know I am all about a good dupe!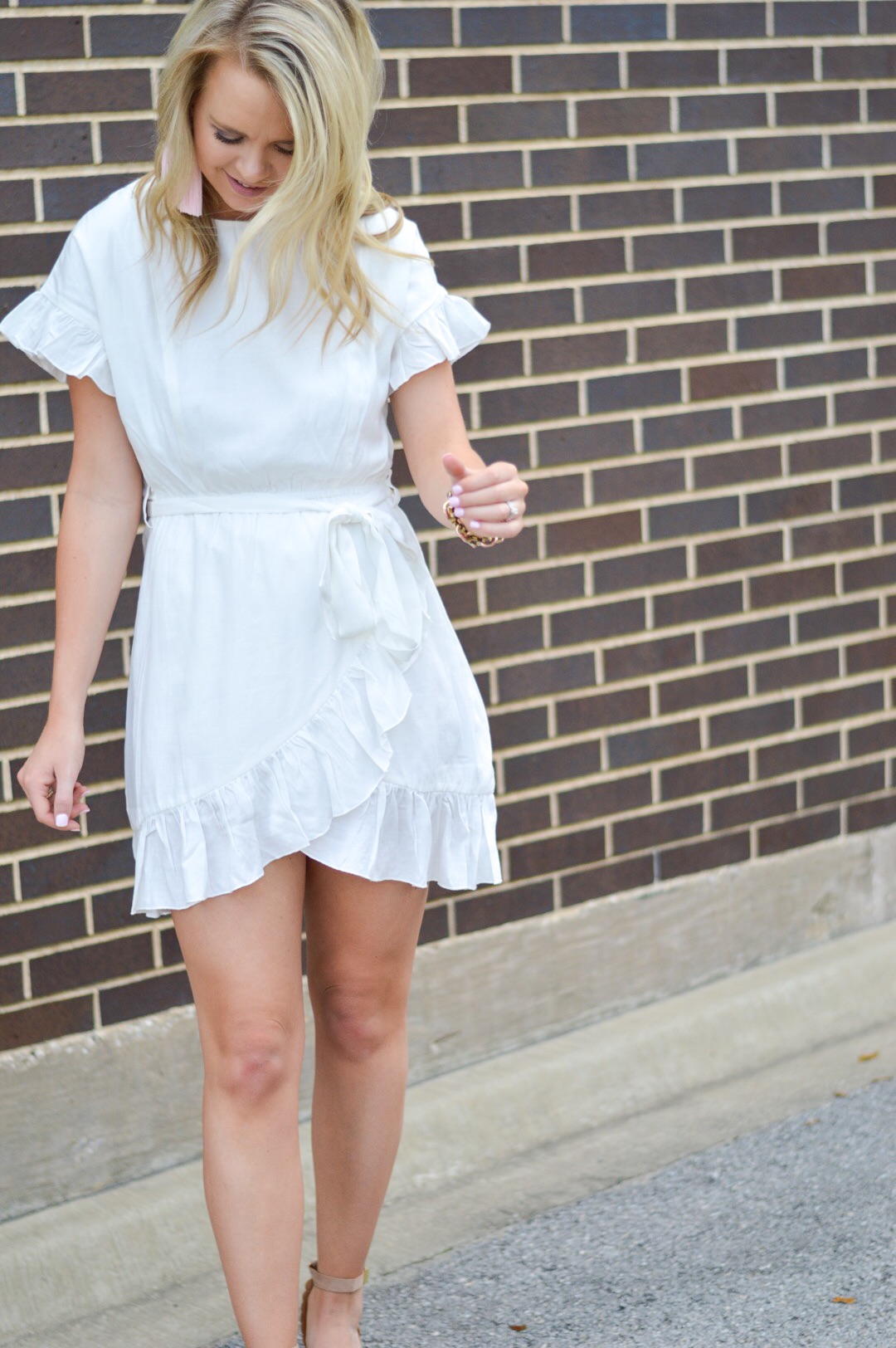 This dress is under $30 & also comes in red. It's the perfect length & would be great for any bridal festivities you may have! I am wearing my normal dress size in a small. I am thinking the red would be perfect too for some friends bridal showers I have coming up. Lord knows you can't wear a white dress [or any white items] to another brides festivity, unless specified!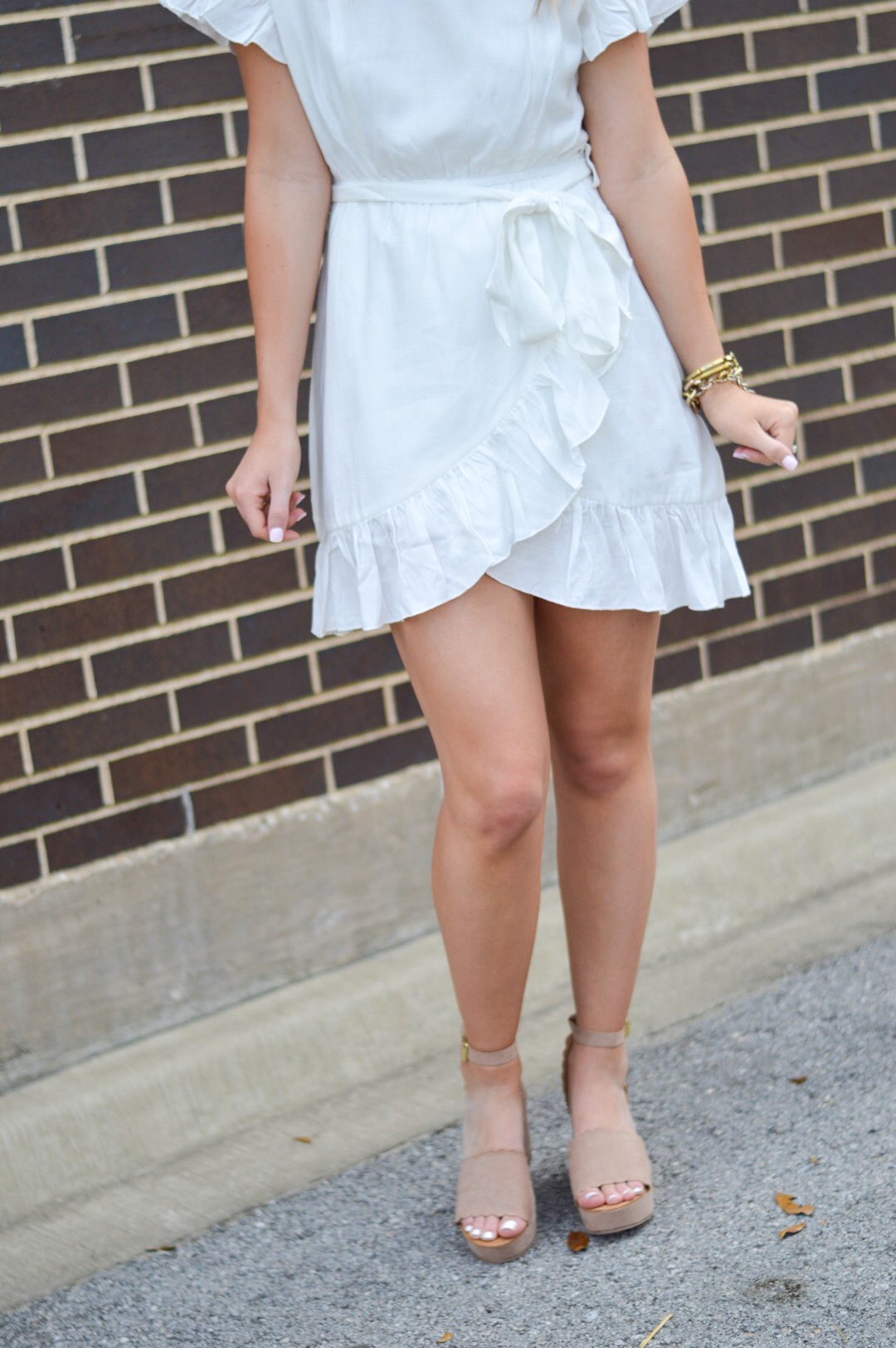 Pair this LWD with the perfect wedges + statement earrings & you are ready to go. Trust me when I say you'll be turning heads. Which is the best feeling when the dress is a major steal!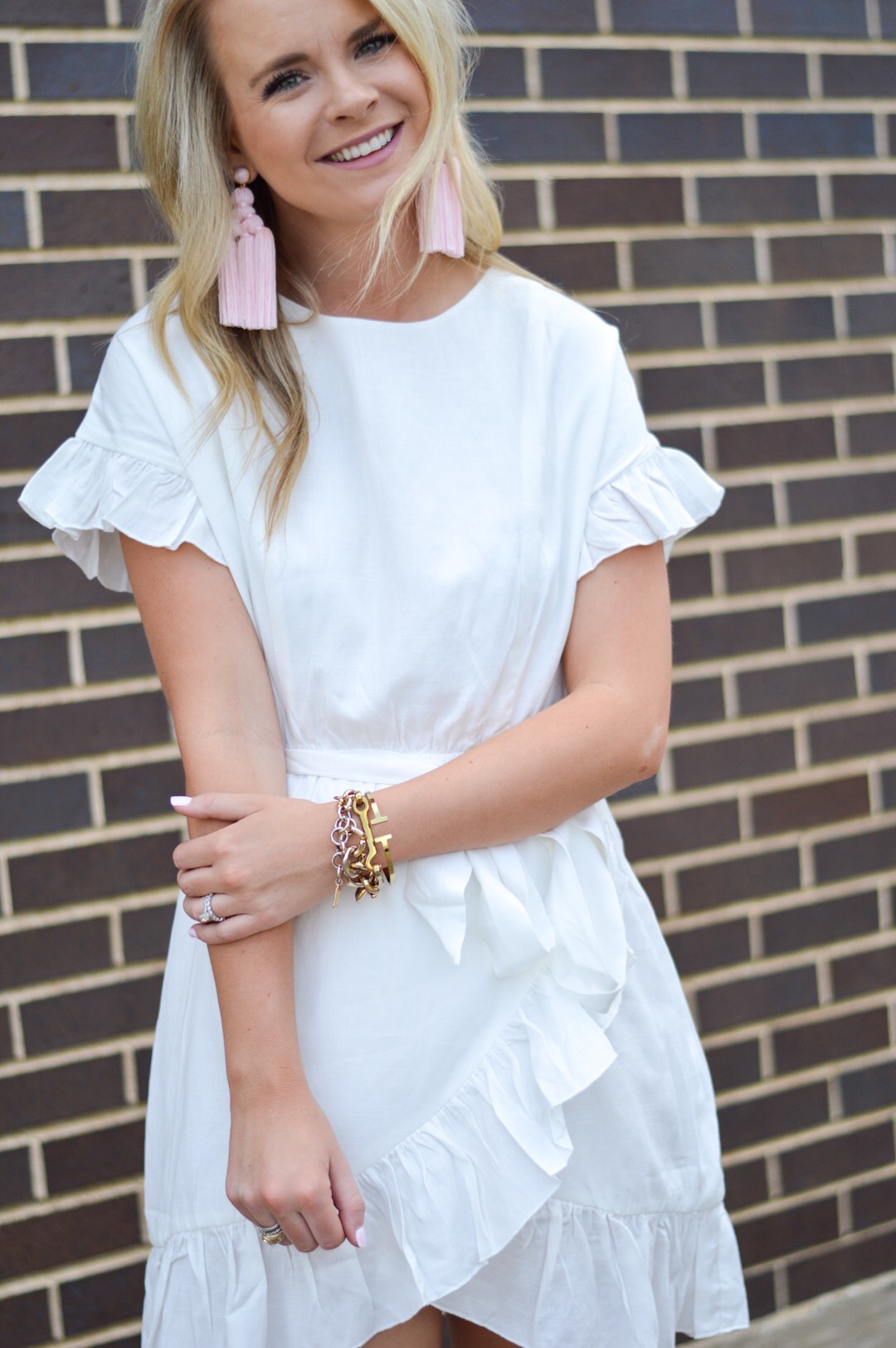 Are you a bride to be? I would love to know!