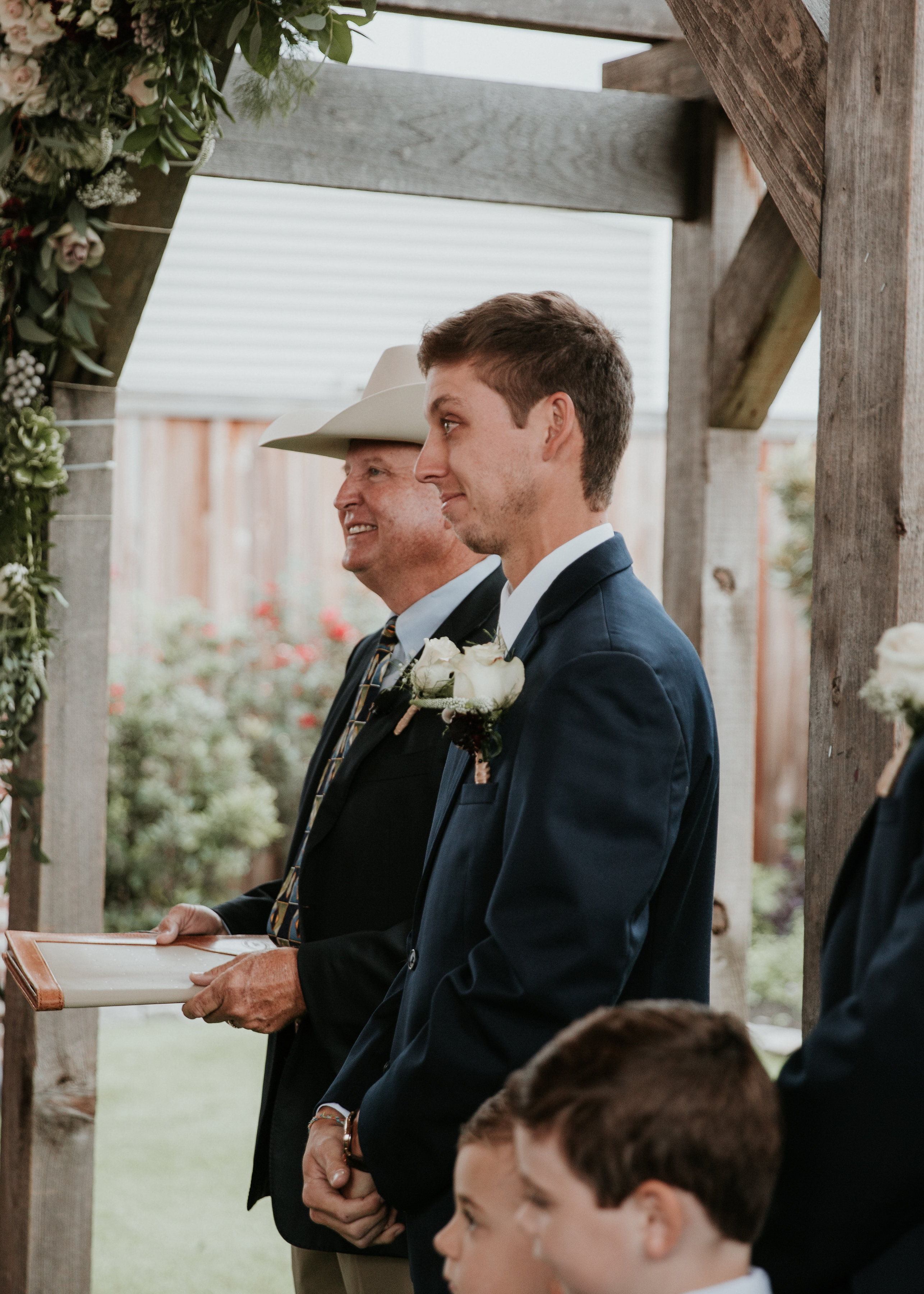 This face sums up why we chose against a first look. I was on the fence seriously the whole engagement season, because I wanted Austin & I to experience that special moment. I was stressed about not having enough daylight for pictures of the two of us after the ceremony, so I was extremely close to settling on a first look so we could shoot pictures before.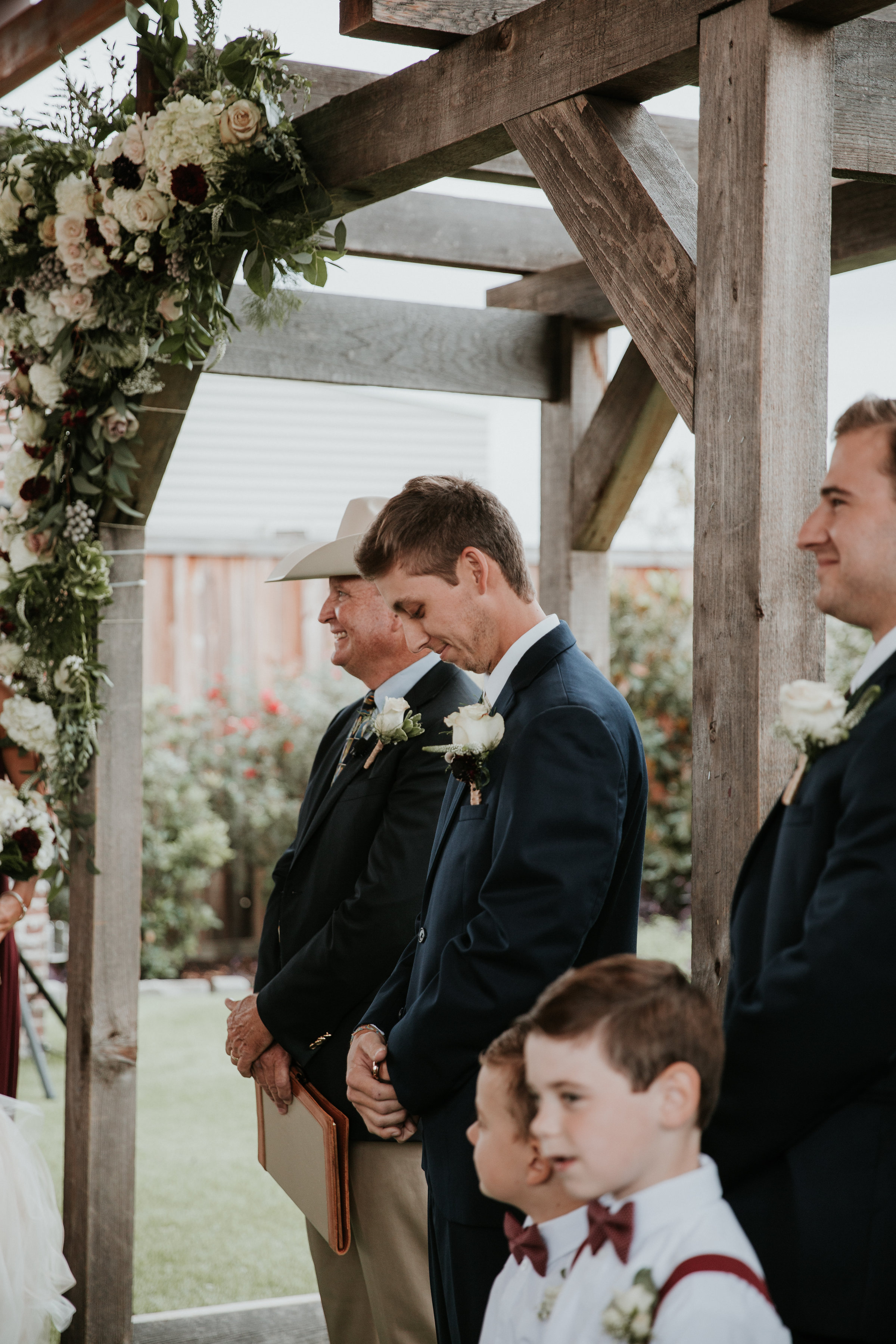 After a ton of contemplation, Austin & I decided we wanted to see each other for the first time when I walked down the aisle. I wanted his expression to be from the first time he saw me in my dress. From what I remember, because the day is very blurred, Austin shed several tears when I walked around the corner to the aisle. Many of you do not know Austin, so let me make it very clear that the guy does not share emotions or his feelings. He is not a hopeless romantic, like the movies, so the moment when he saw me was probably one of the best feelings.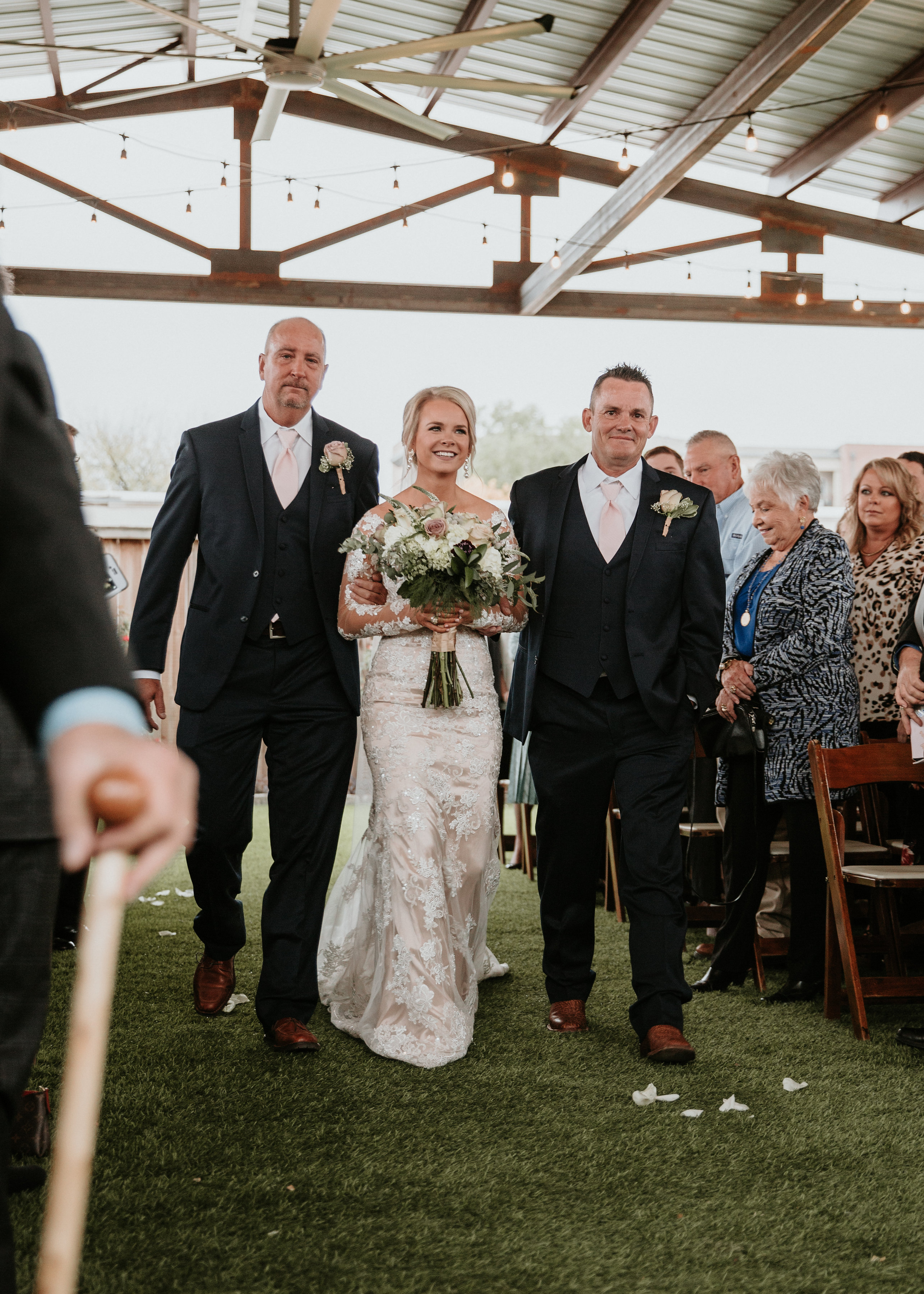 Sure, we may have experienced the same emotions and feelings with a first look, but looking back I do not think they would have been the same. I had dreamt of this big moment down the aisle my entire life, & getting to experience that was like no other. Seeing the guy I fell madly in love with choke up was probably one of the major highlights of our wedding day.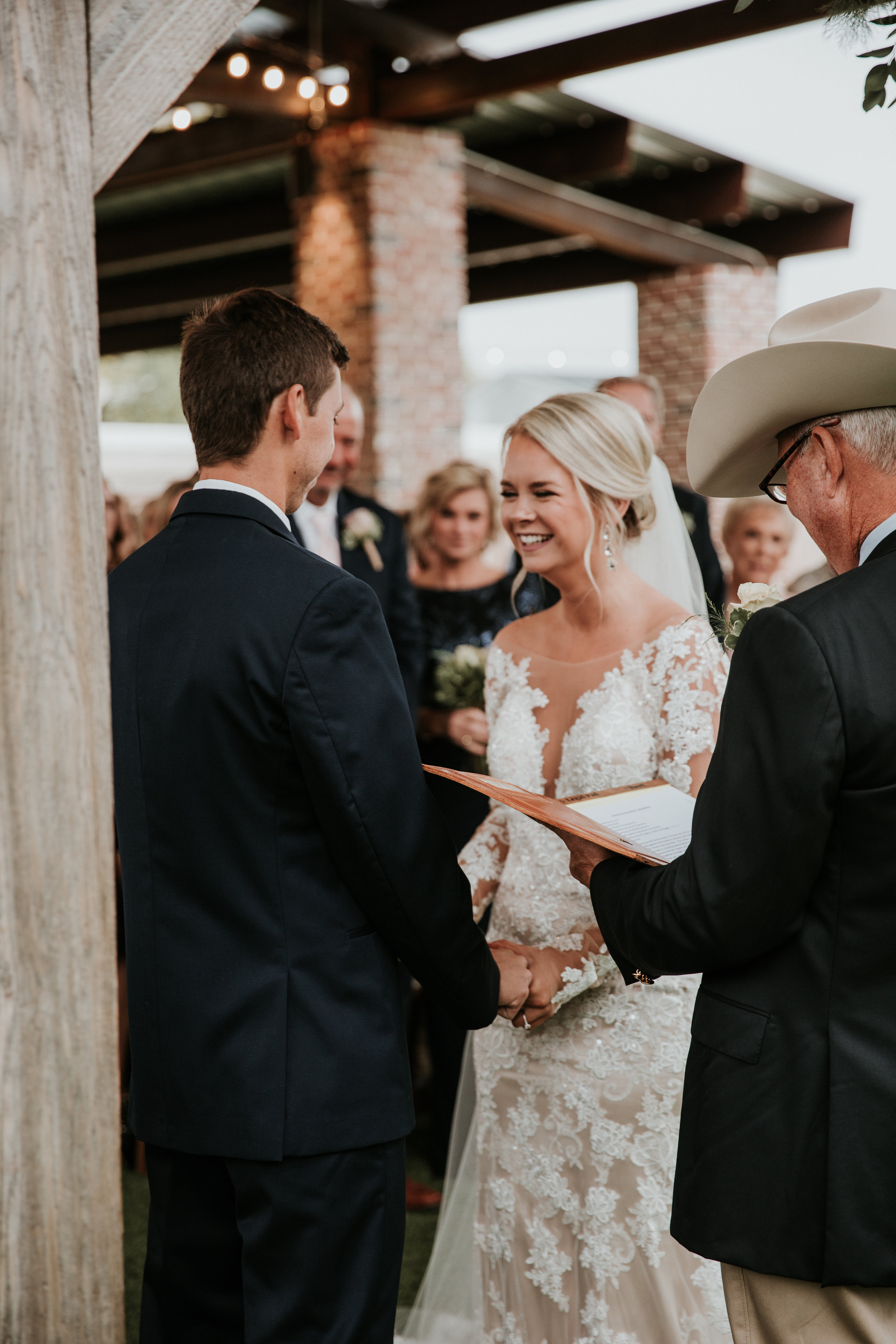 Looking back, we got to experience the big reveal in front of the whole wedding ceremony, we still had time to capture great pictures of us & we even had leftover time to attend some of the cocktail hour. So logistically, everything worked out, just how we hoped.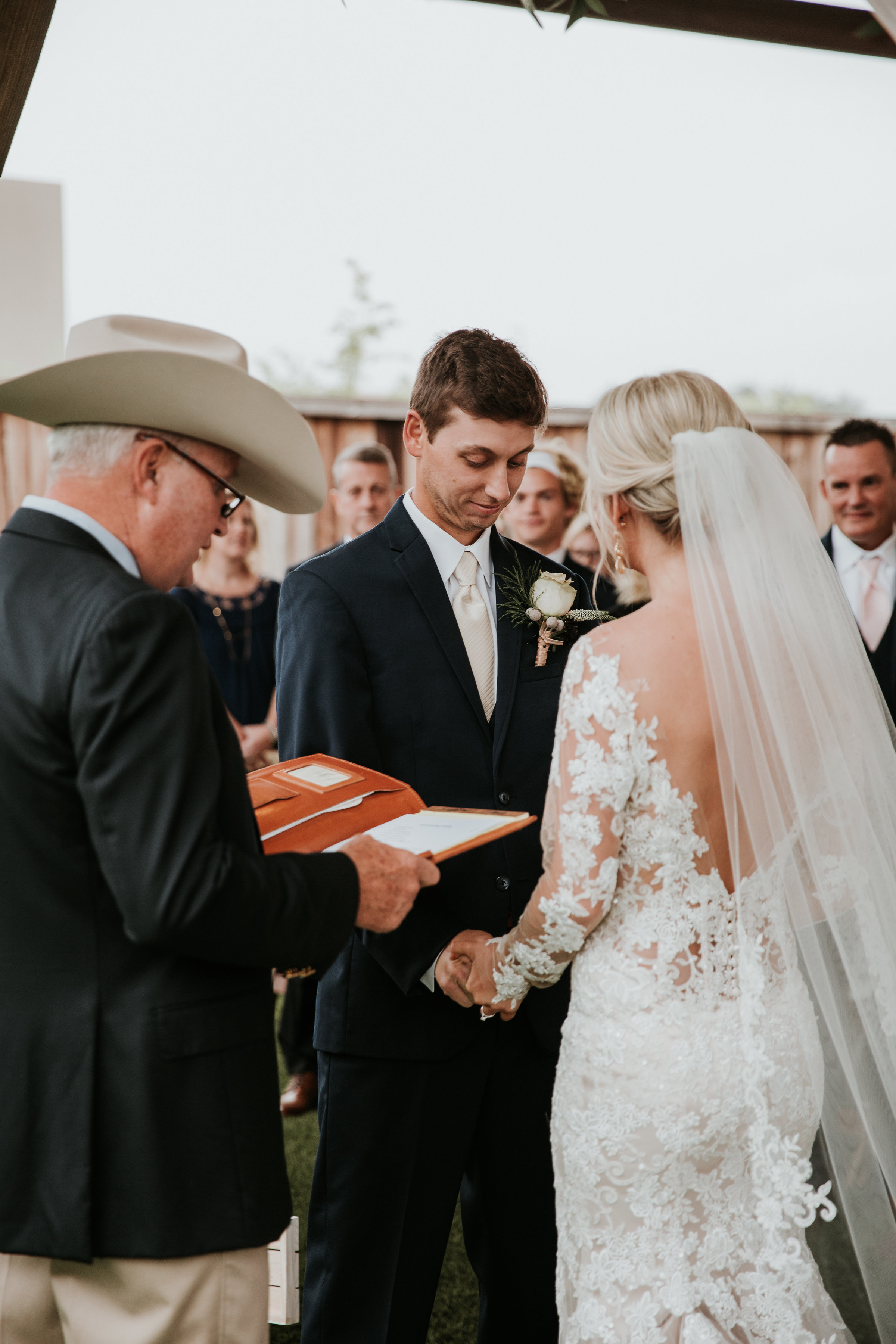 If you're a bride to be, do you plan to do a first look? I would love to know!
Happy #WeddingWednesday 🙂