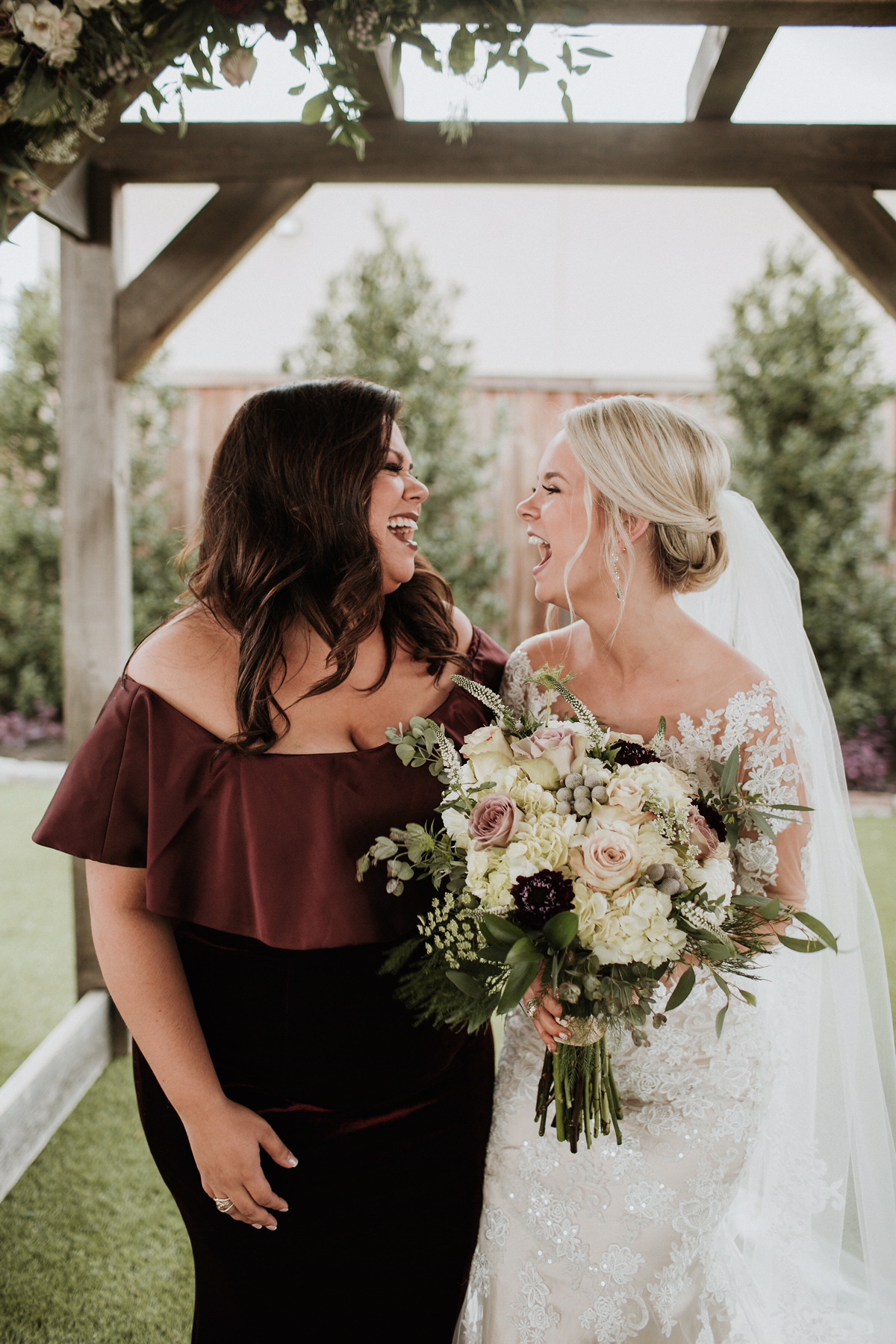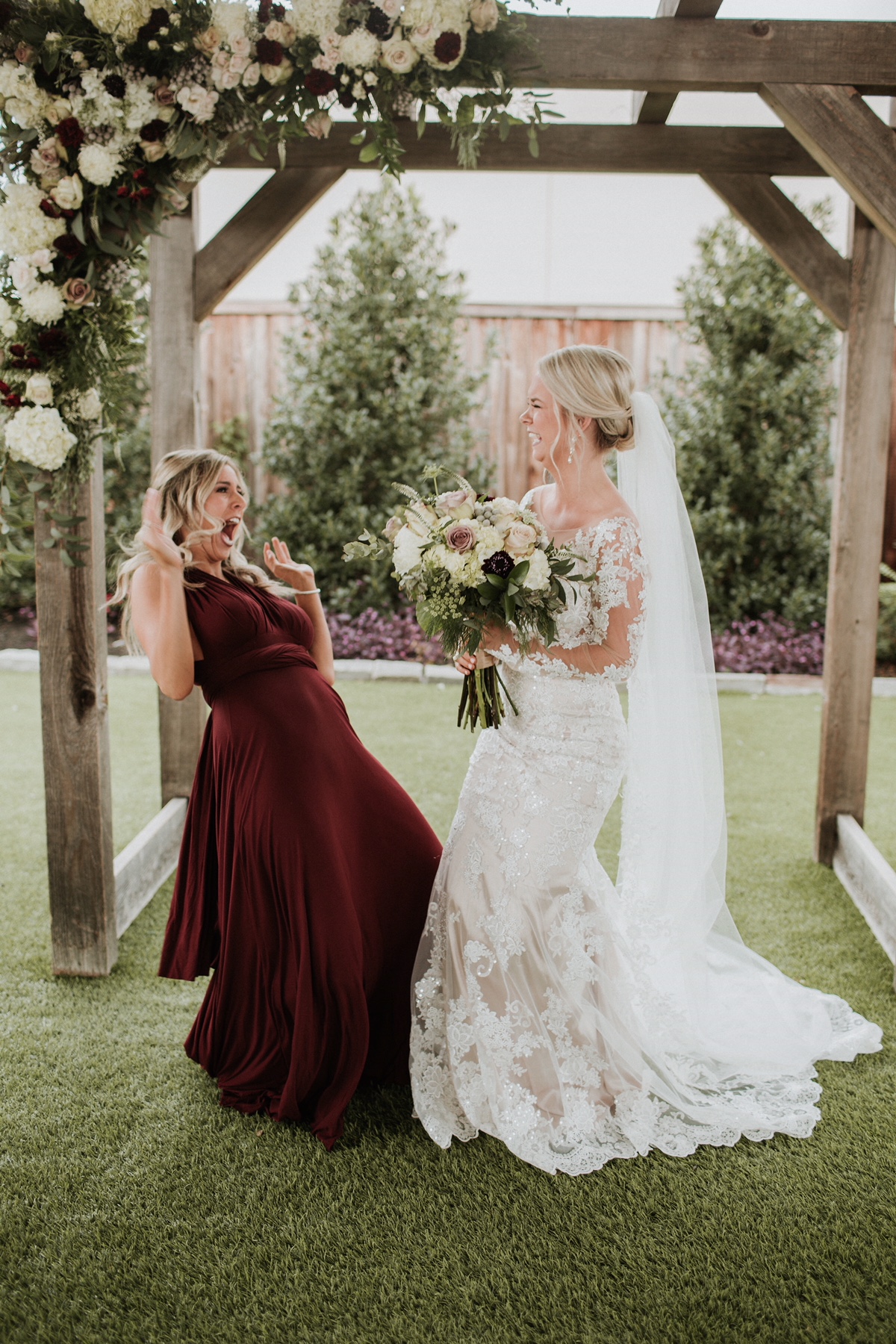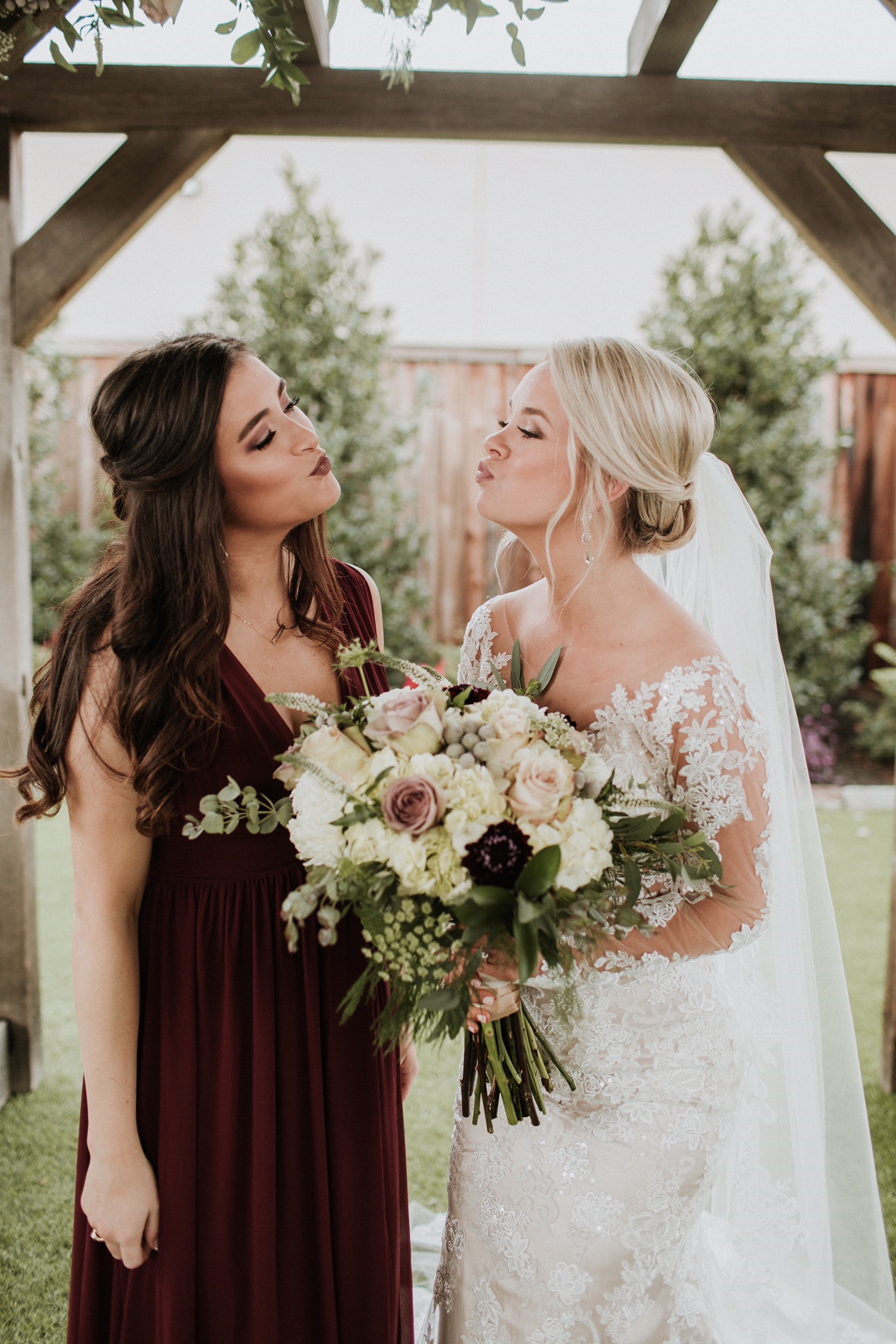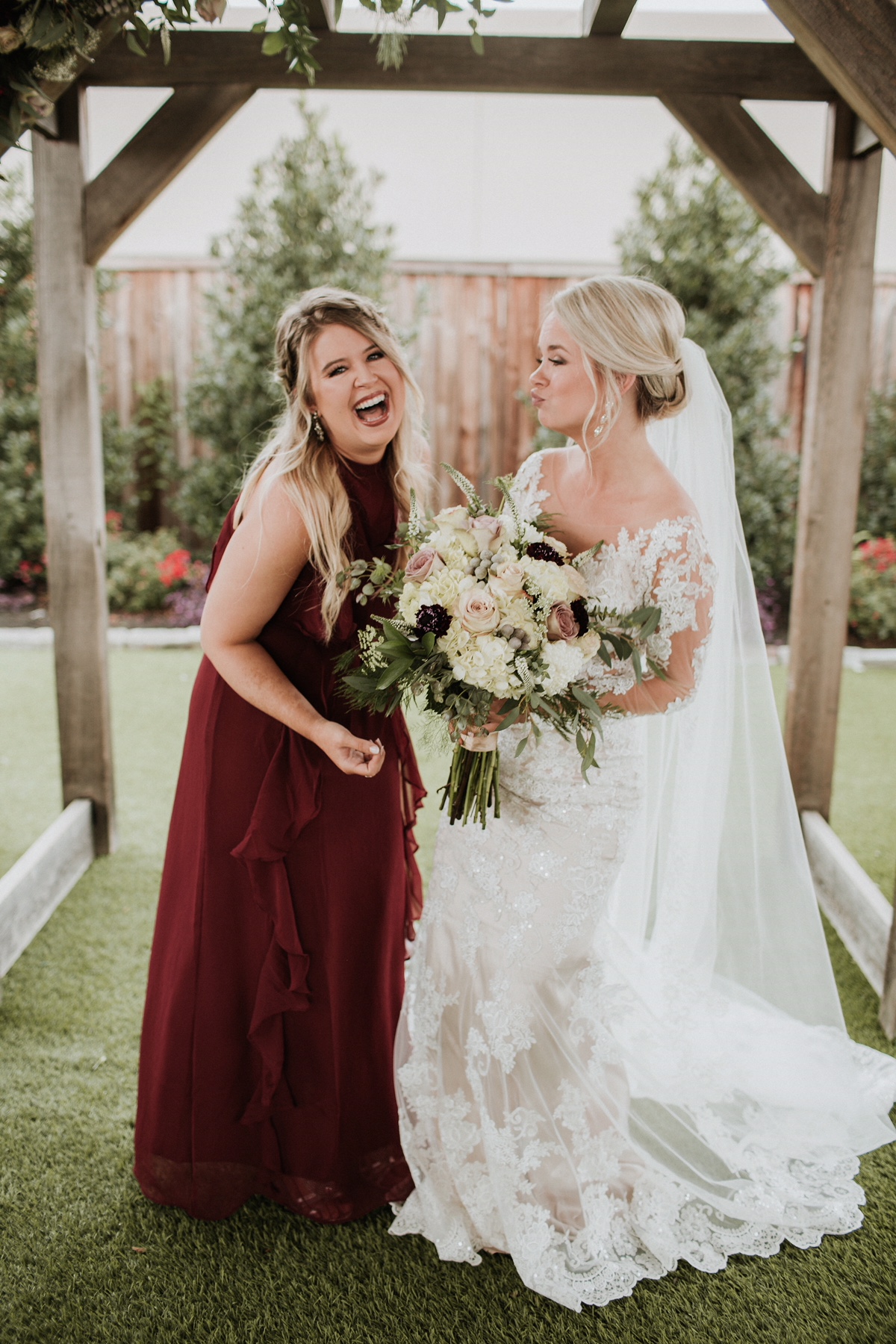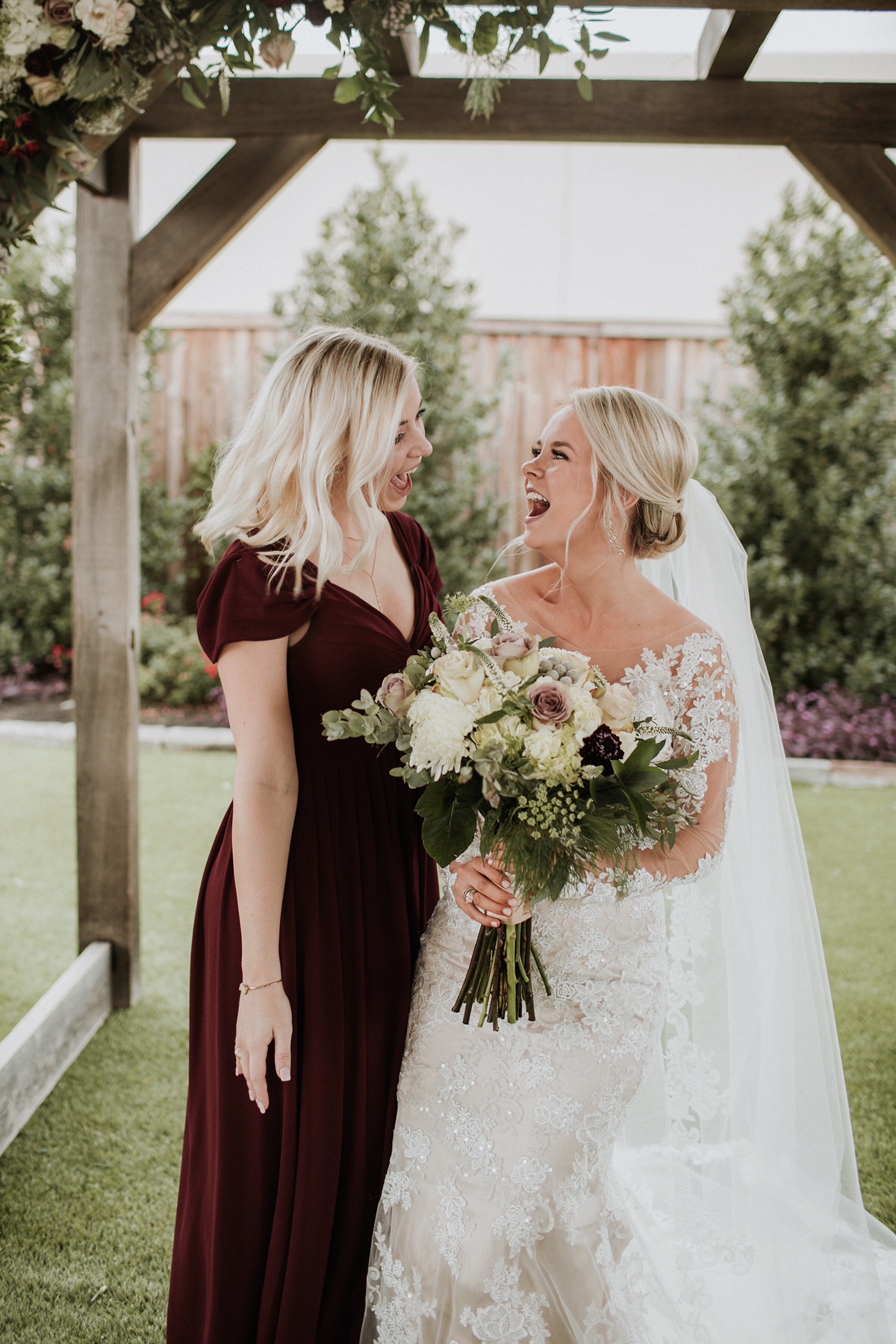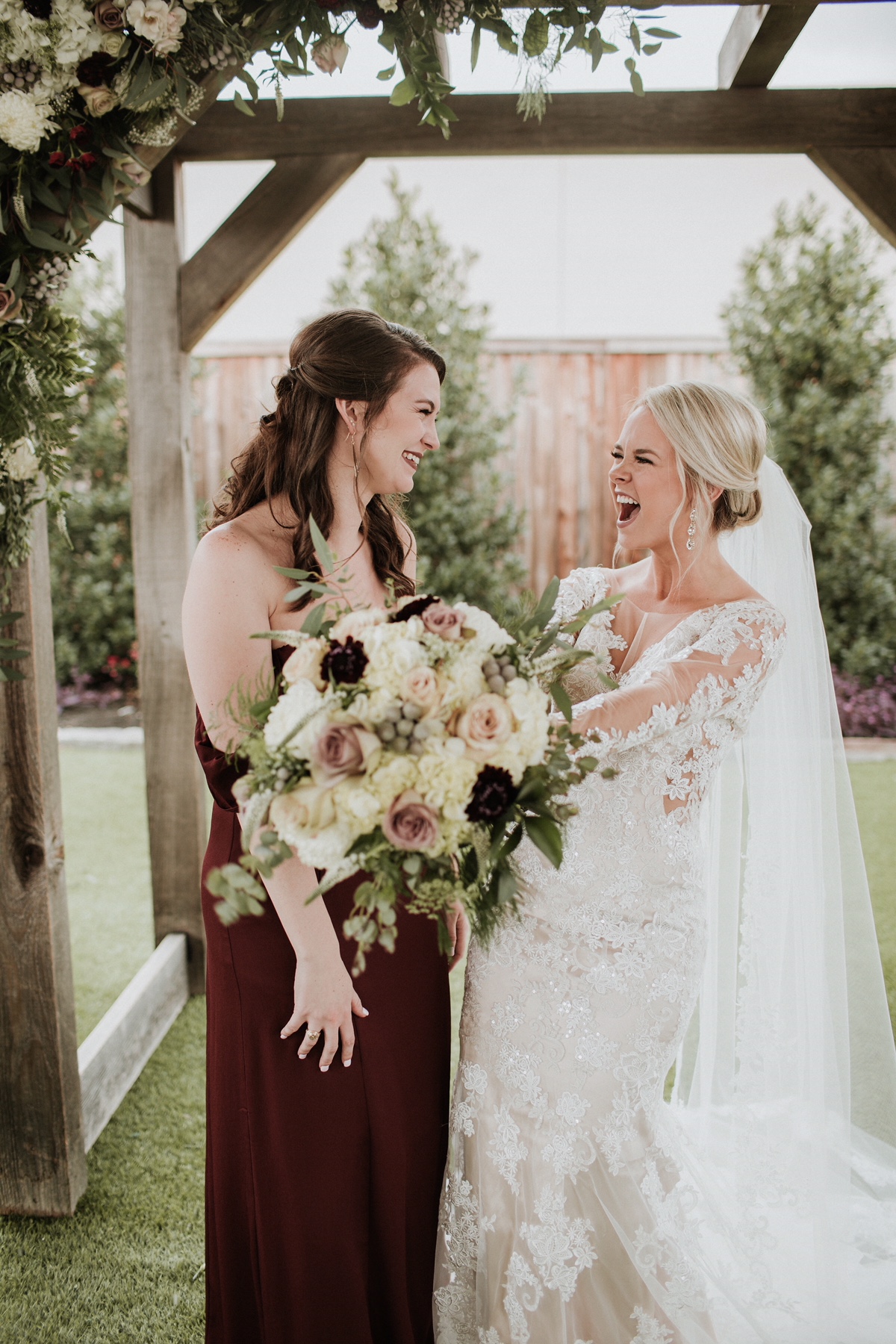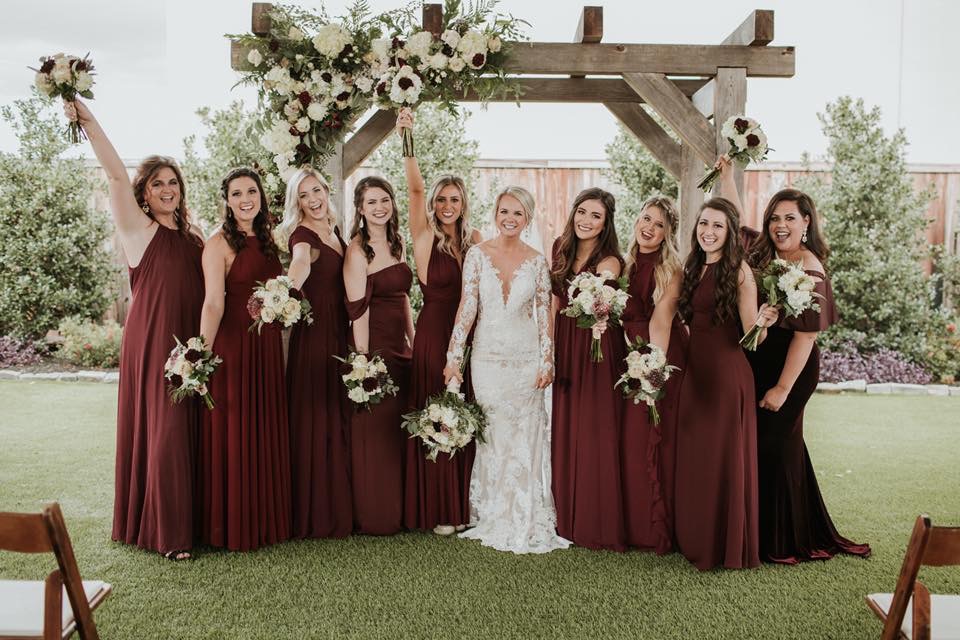 It has been quite some time since I have done a #WeddingWednesday post. Some of you mentioned last week you wanted to see more, so here we are! Today I wanted to talk bridesmaid dresses. Typically these are the dreaded words when you are in a bridal party. I mean let's be honest… we have all been in weddings wearing dresses we will never, ever wear again. So I wanted to make sure it was just the opposite for all my besties!
When planning the wedding, I knew I liked the mismatched look & loved the idea of every girl getting to pick her dress. I think this is a fabulous way for every friend to express themselves and stay true to their style. Also allowing them to wear something that is flattering for their body & that they feel comfortable in. I told my girls that I wanted to stick to a wine/burgundy/maroon color scheme, and the dress was up to them. I just asked that no one wore a long sleeve nor strapless dress! This also gave my bridesmaids the option to spend however much they wanted on a dress. In my opinion, there is nothing worse than dropping a ton of money on a gown you are never going to wear again.
Most of my friends ended up getting their dresses from Lulu's, as they had a great variety of our color scheme & most dresses were in the $70-$100 range. I have actually ordered several gowns from Lulu's for the weddings I have been in & have had zero complaints! I loved how all of the dresses came together & coordinated extremely well.
I know this is not very traditional and not common for black tie weddings, but it fit great with our wedding & theme. My girls looked beautiful & I loved how everyone's dress stayed true to who they are.
If you're a bride to be & letting your girls choose their dresses OR if you are in a wedding & can choose your own, definitely check out Lulu's selection. The pieces I have ordered fit true to size and are fabulous quality. If you're a shorty, like myself, you just may have to get the bottom hemmed. Which is typically not too pricey!
Happy hump day!