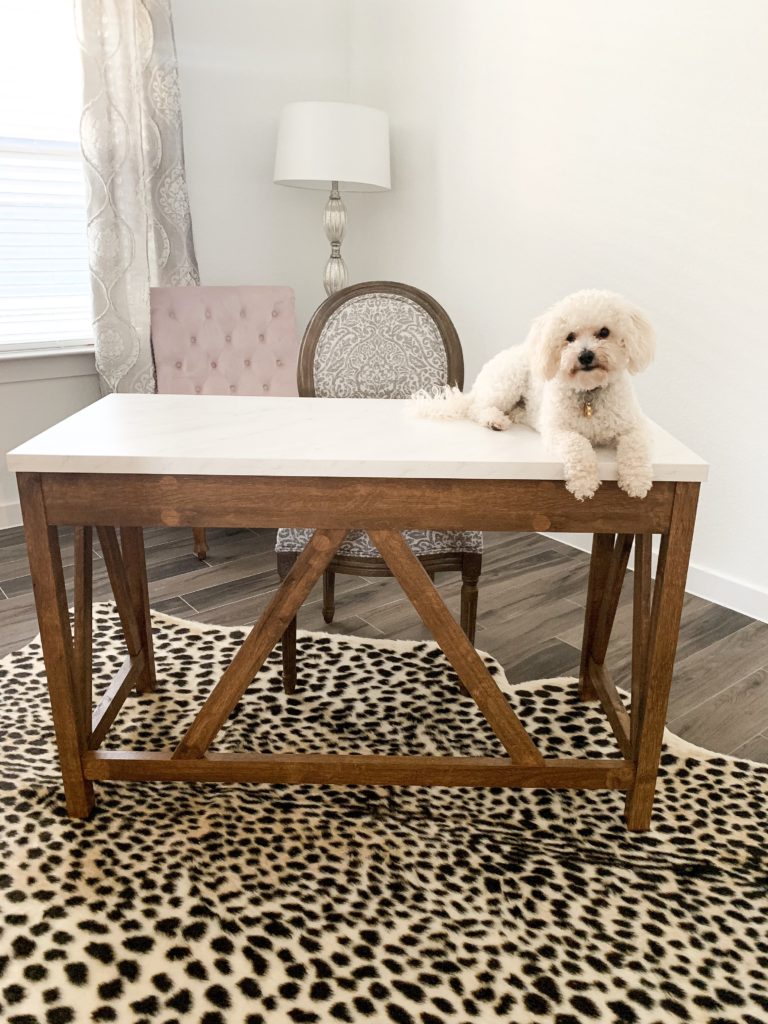 When we started to build our new home, I knew for a fact I wanted a study. I wanted a place that Austin and I could go to get work done, and somewhere I could work on the blog and feel inspired. Which leads me to introducing this little space in our home to you!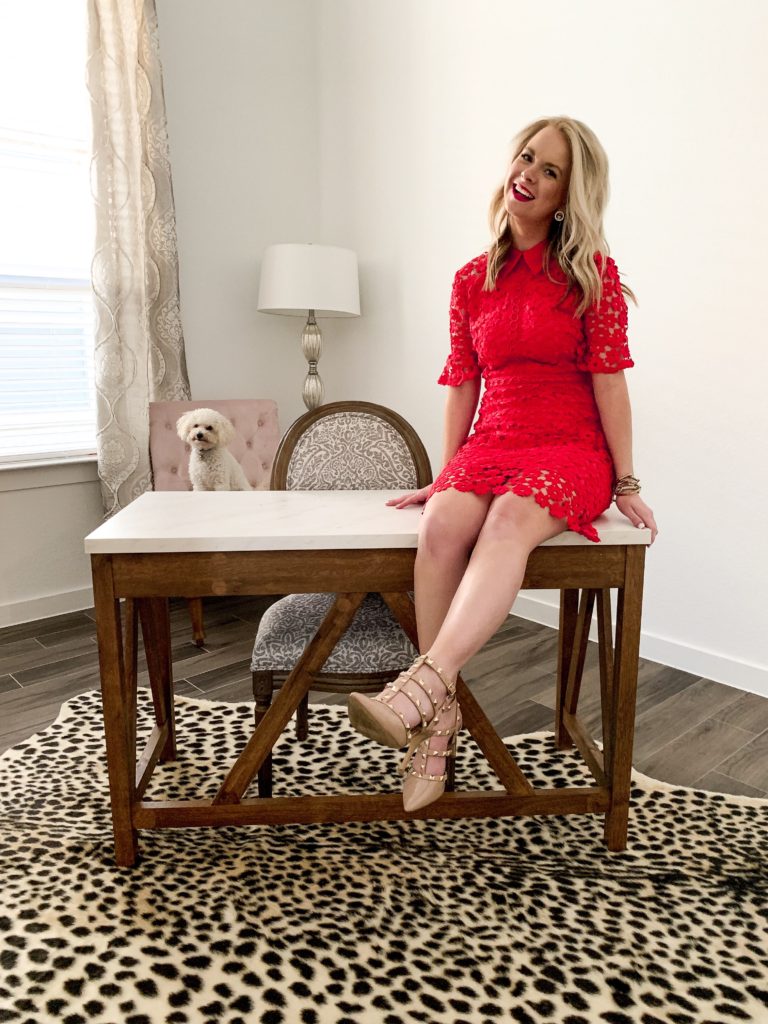 Now, I am no where near finished decorating yet, as I have my eye on a couple bookcases and chandellier, but I had to share our desk with you while it is still in stock.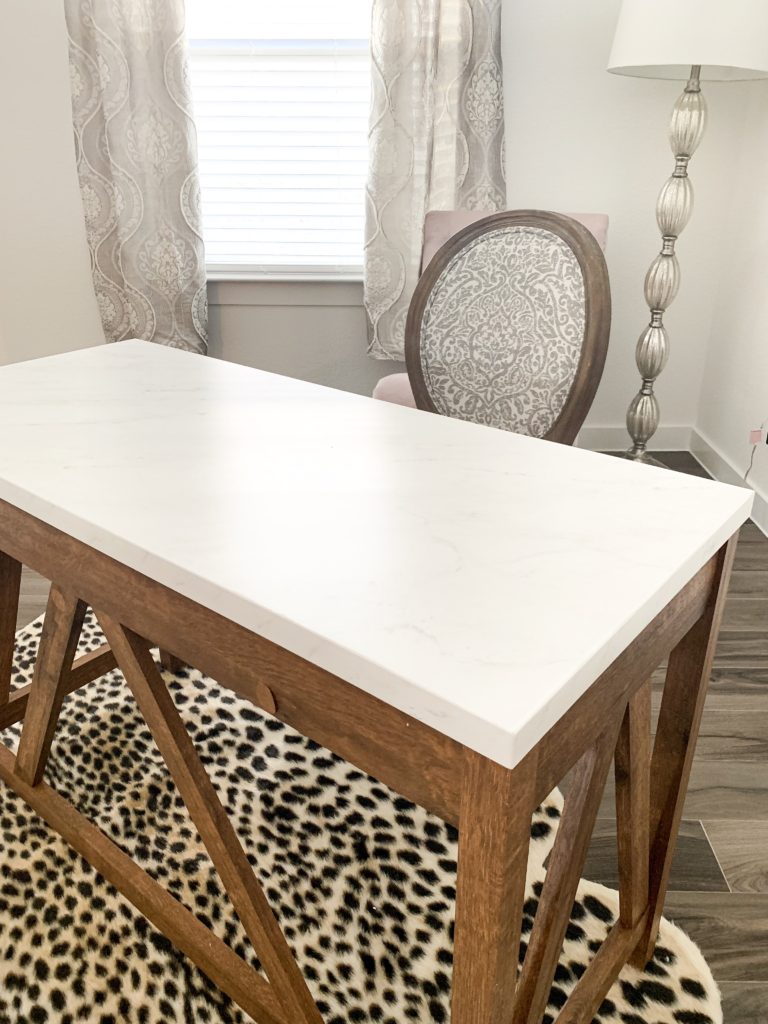 I have incorporated quite a bit of wood and more "masculine" touches with our decor scheme and seriously love the warmth it brings our space. When looking through desk options, at Macy's, I decided I wanted to go with a wood piece, but something that still had a tad girly/modern feel. I came across this writing desk & knew I had to get my hands on it. The marble top matches our marble accents throughout the house, so it is seriously the perfect fit!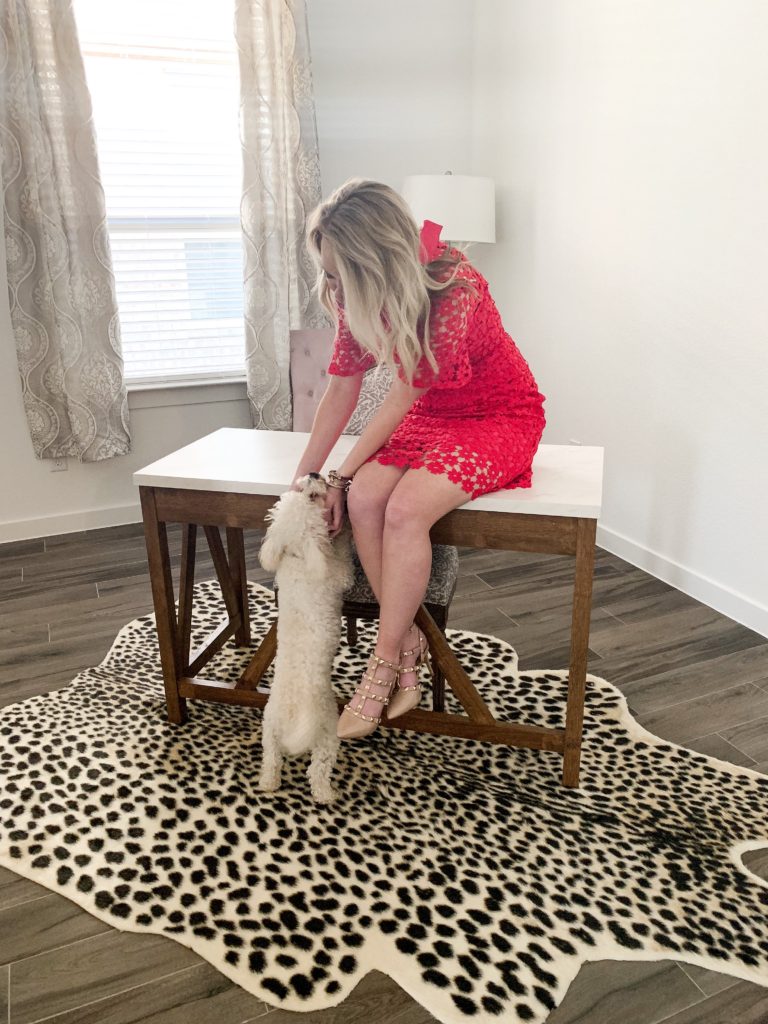 While the desk is a tad pricier, than I would typically pay, it is something we are going to have for several years, so it is worth every penny. AND Macy's is always running sales, so if you have your eye on this piece, like we did, watch for the sitewide sales they frequently run. And it happens to be your lucky day, because our desk is 55% off TODAY making it only $206! Yay!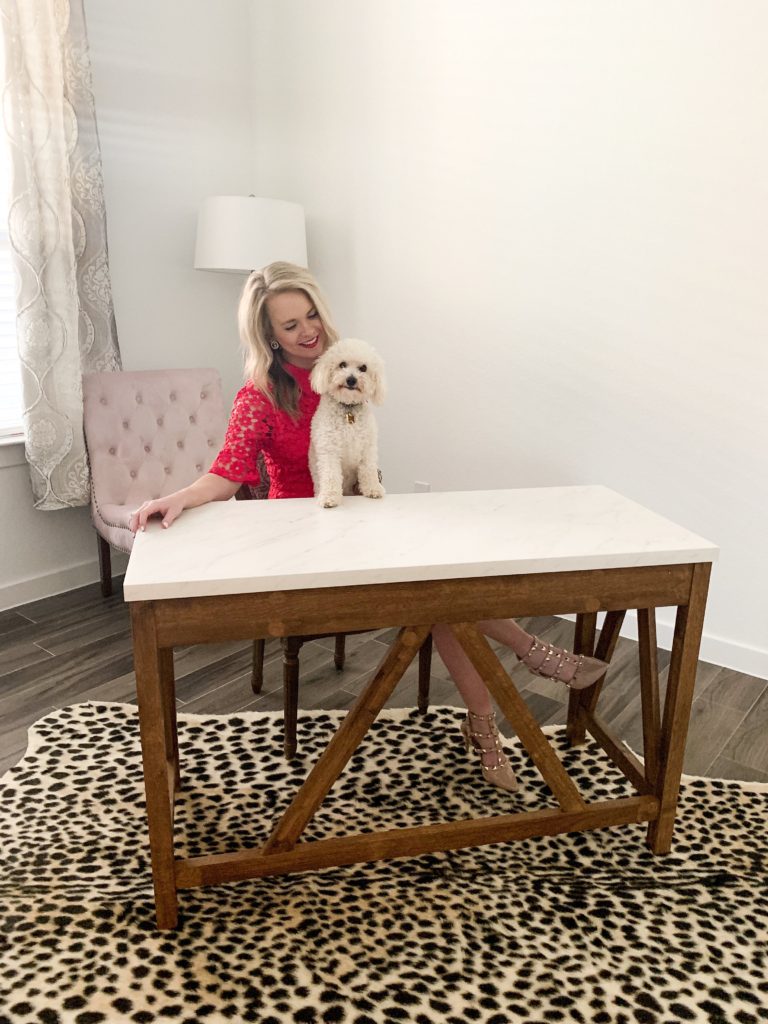 To spice up this space, I added a touch of leopard with the rug! I mean is this not the most ultimate Geordian piece? I snagged it off Amazon and love that it takes the study to the next level!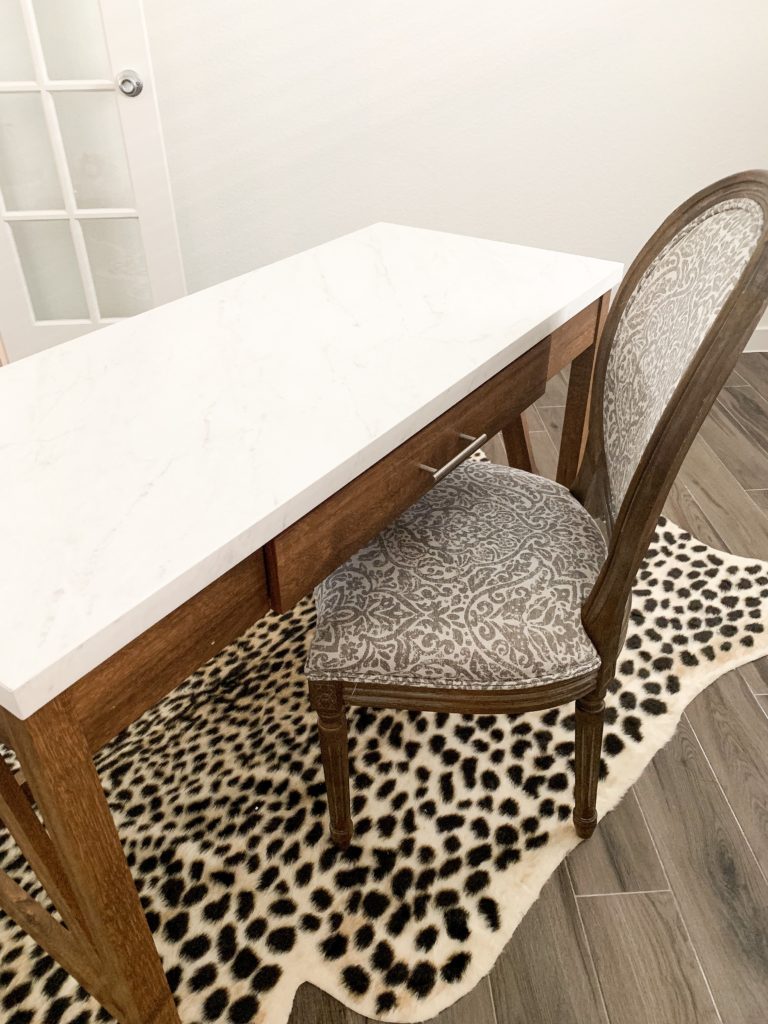 Super excited to start dreaming & coming up with new ideas at this writing desk in our study. I mean what better way to feel inspired than in a cute space?!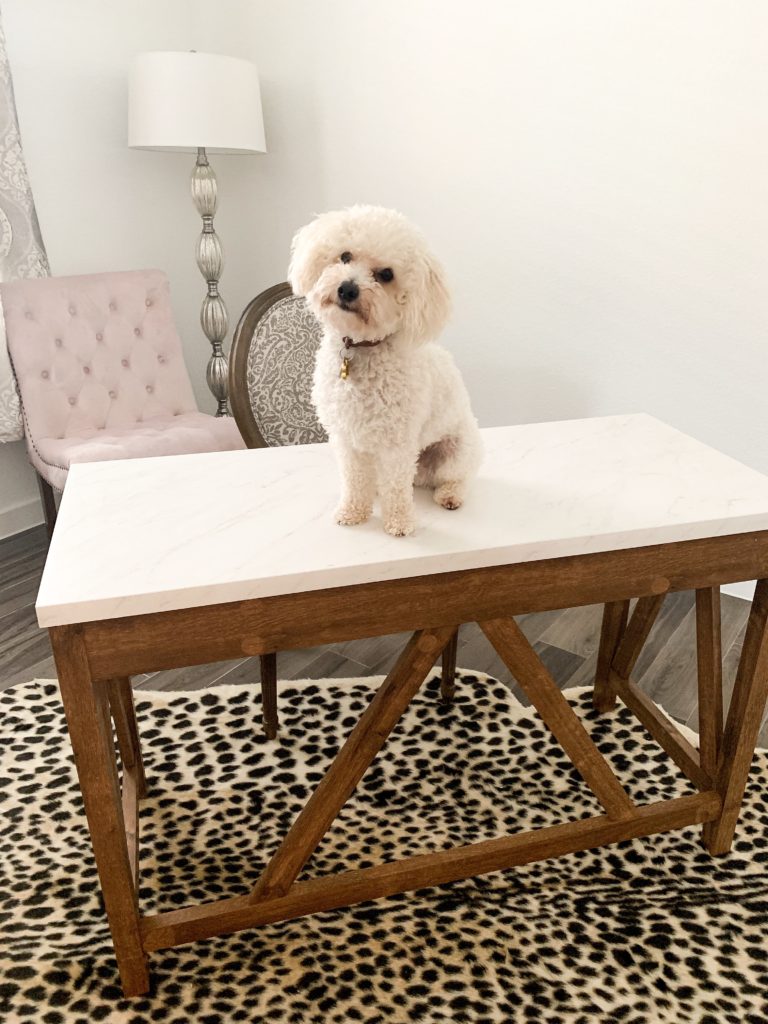 Thanks to Macy's for this collaboration. All opinions are my own.