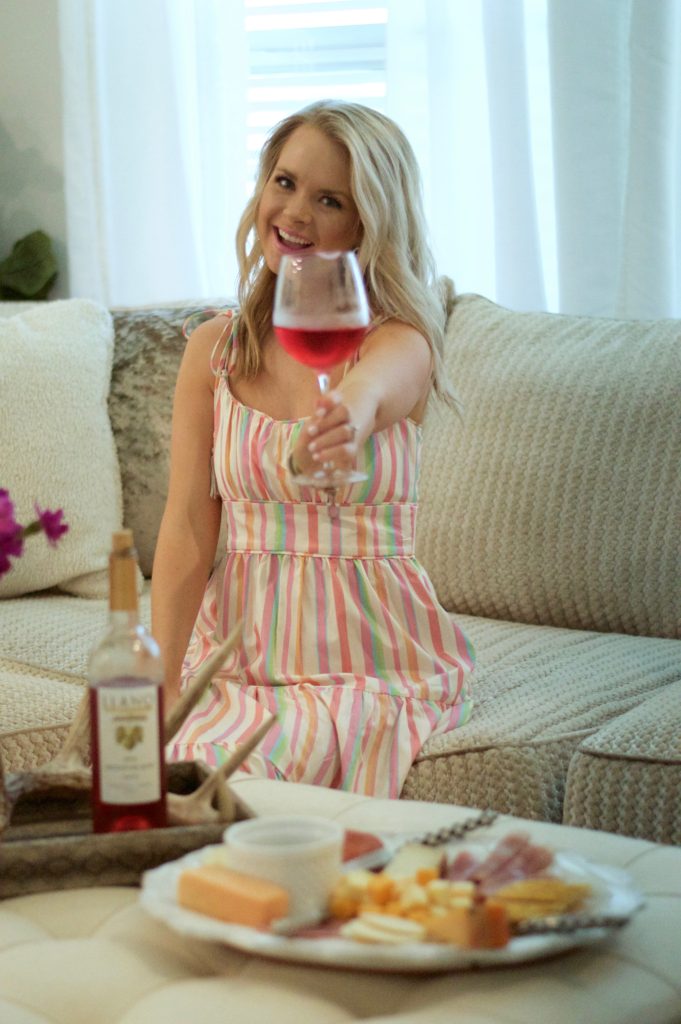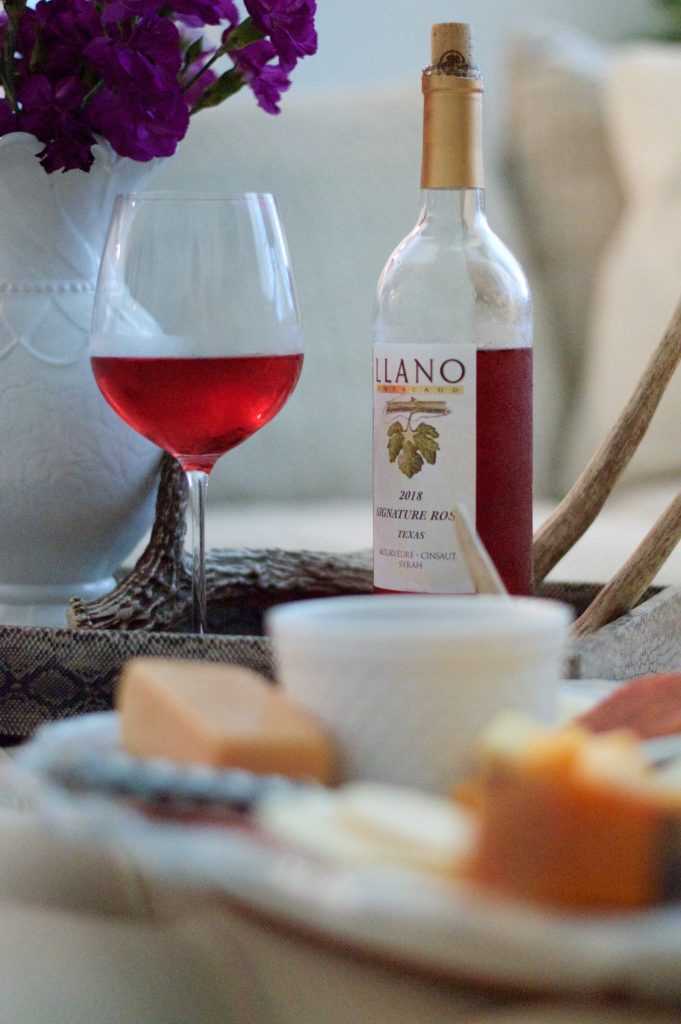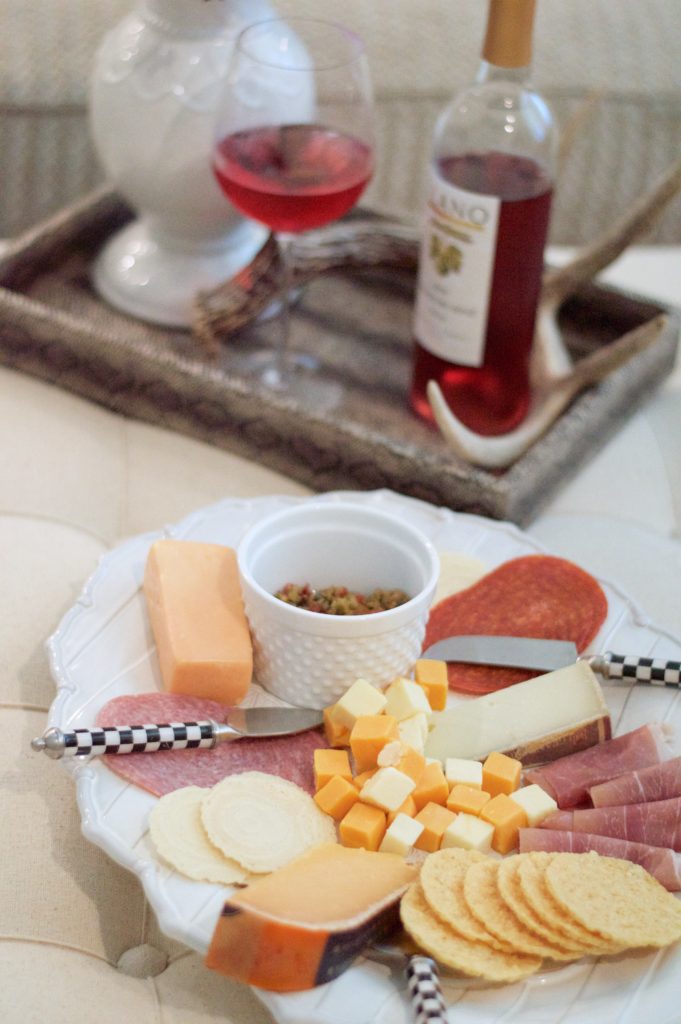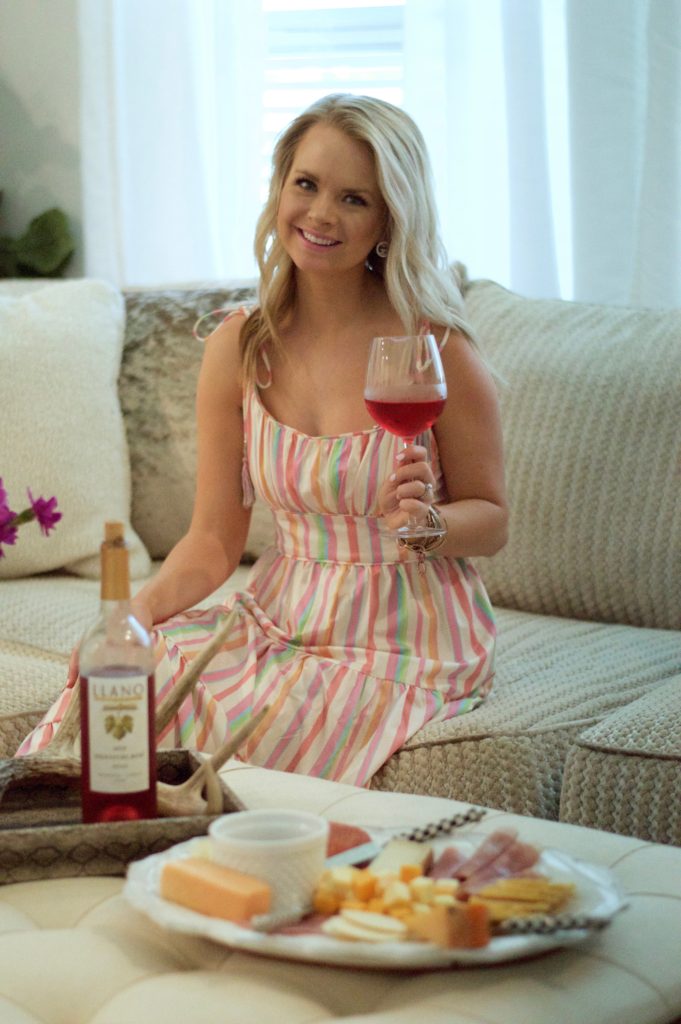 If you follow along on Instagram stories, you know this girl loves her wine. I blame my mom for my tastebuds enjoying a good bottle of cab at such a young age. LOL. Austin and I will typically open a bottle on a Sunday night and sip on it all week long, because a glass a day keeps the doctor away. Right?!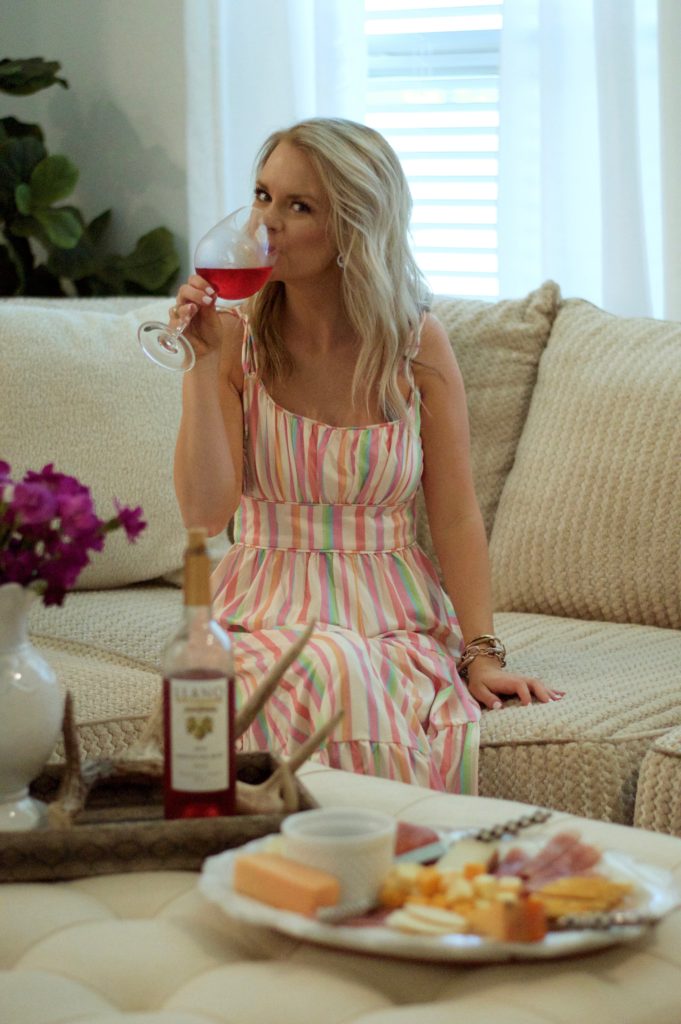 In case you're a wine-o like me and weren't aware, #NationalWineDay is a thing. Mark your calendar for May 25th to treat yourself to a nice bottle of Llano Estacado's cabernet or rose. Have your girl friends over, make a cheese board and sip from fancy wine glasses on your patio. My kind of Saturday night!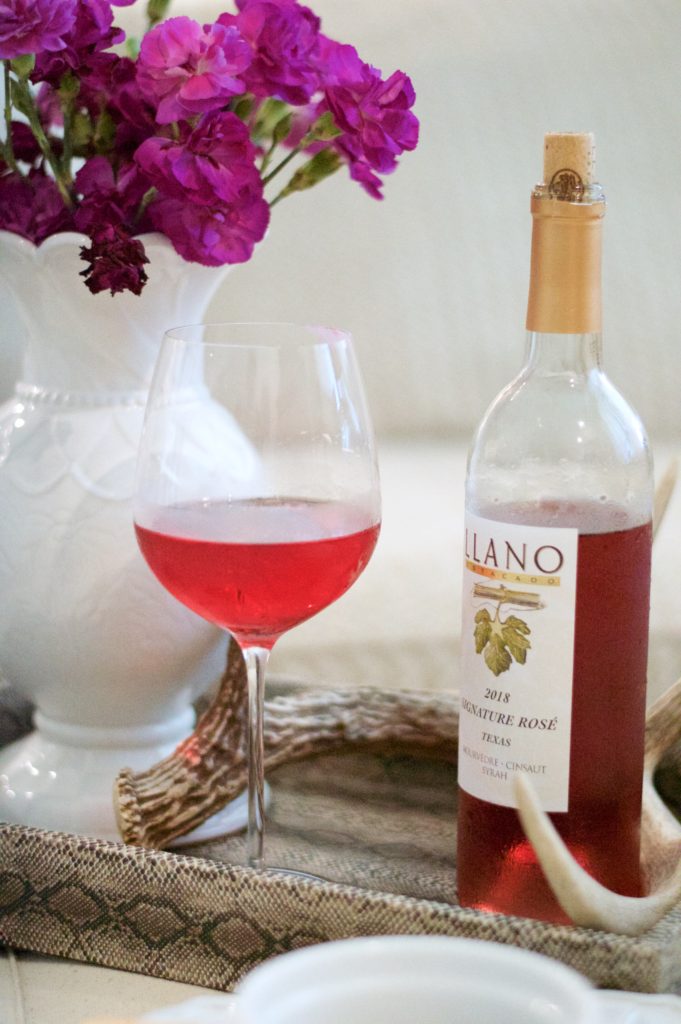 Don't worry, if a charcuterie board overwhelms you, I am simplifying how to create one below. It doesn't have to cost a fortune and some of the items you may already have in your pantry and fridge!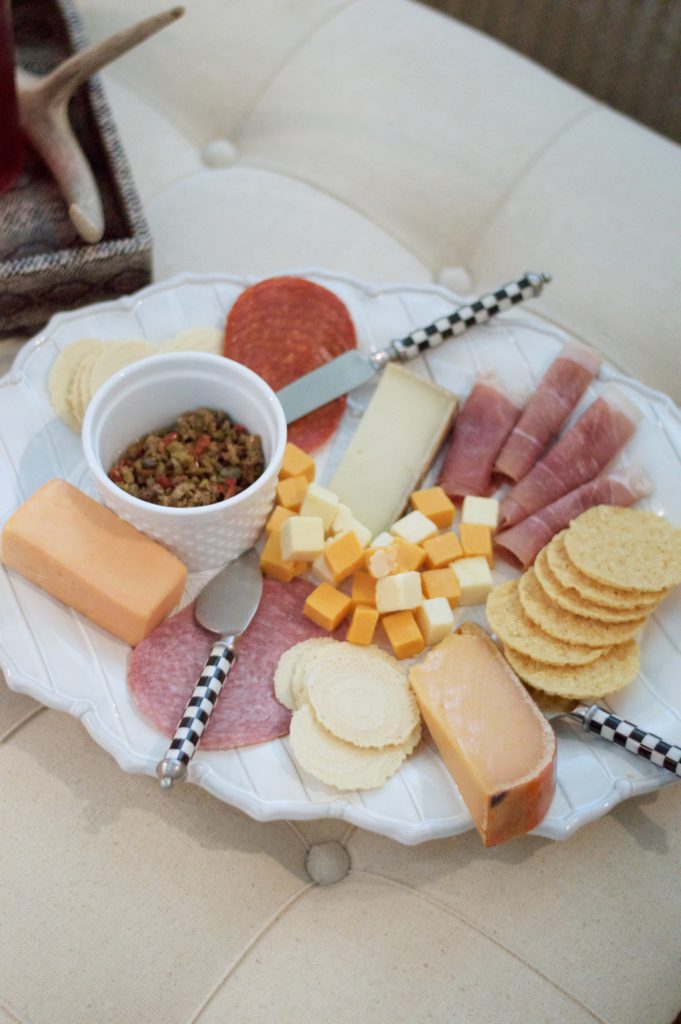 Always start with a pretty platter/board to lay all these charcuterie elements on. I personally used my new MacKenzie-Childs platter & am in love! Then add several different blocks of cheese that suit your fancy. Pepperonis, salami and prosciutto are a must. Next add little bowls or dishes filled with green olives and dried fruits/nuts. Sprinkle some crackers or pita chips throughout and voila. Your charcuterie vision has now come to life! I personally like to think the messier the board looks, the better.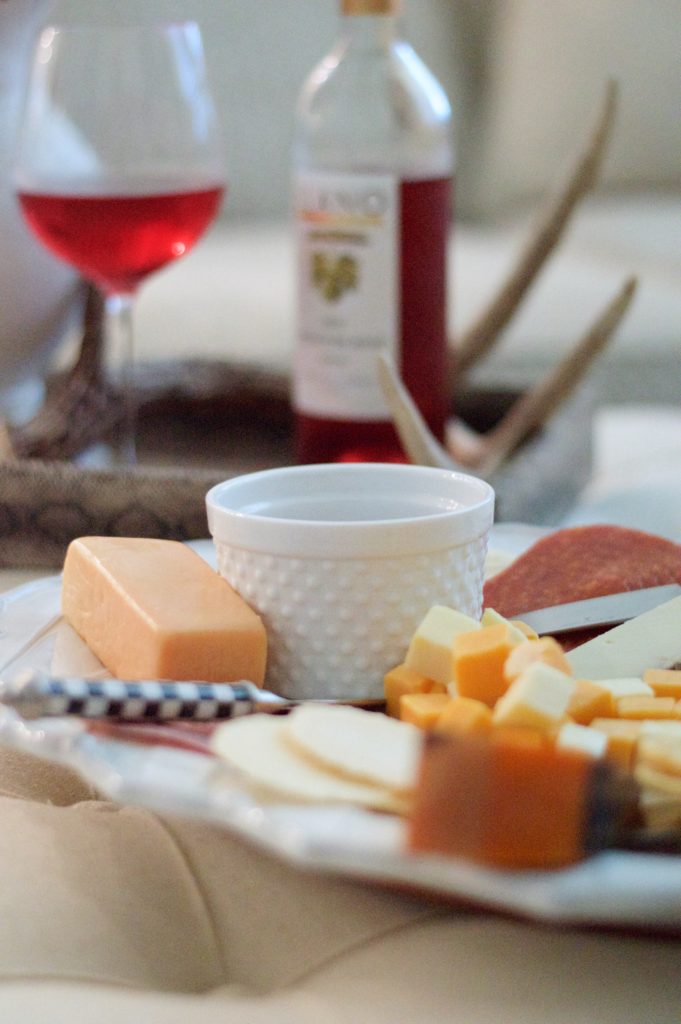 I paired this spring charcuterie board with a glass of Llano Estacado's rose. I typically do not lean towards white or pink wines, but this particular rose is so light and not too sweet. It pairs delightfully with cheese and crackers for a girls night on the patio. Also, if you have never had Llano Estacado wine, their vineyards are in Texas so I am a tad partial 😉
In honor of National Wine Day, Llano Estacado is being too kind and giving AMWG readers a 20% off coupon. So snag you a bottle (or two) of rose and get it shipped to your doorstep. Use code ADORE20 at checkout!
P.S. stay tuned for a chance to win a gift card to Llano Estacado's website via my Instagram later this week!
Cheers to my new favorite holiday… #NationalWineDay!


Thanks to Llano Estacado for sponsoring this post. All opinions are my own.