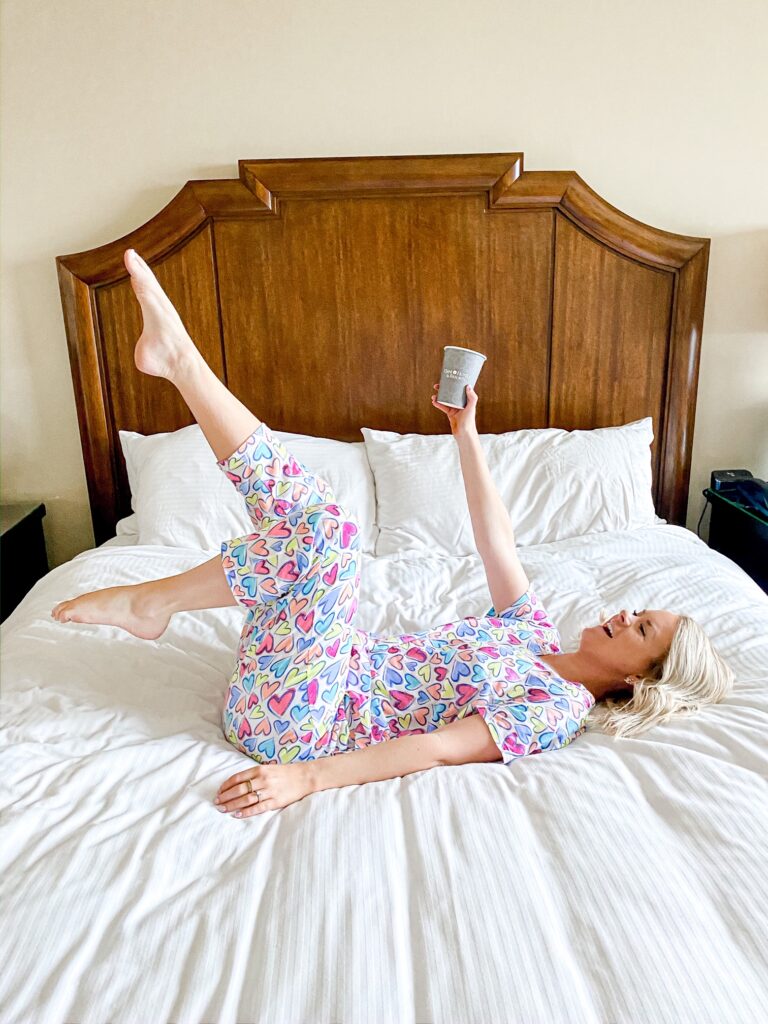 This post is long overdue, as I regularly get DMs from ladies asking where to eat, shop and stay in Fort Worth. After a fabulous staycation at the Omni last weekend, wait no longer, as I am breaking down my favorite places in cowtown.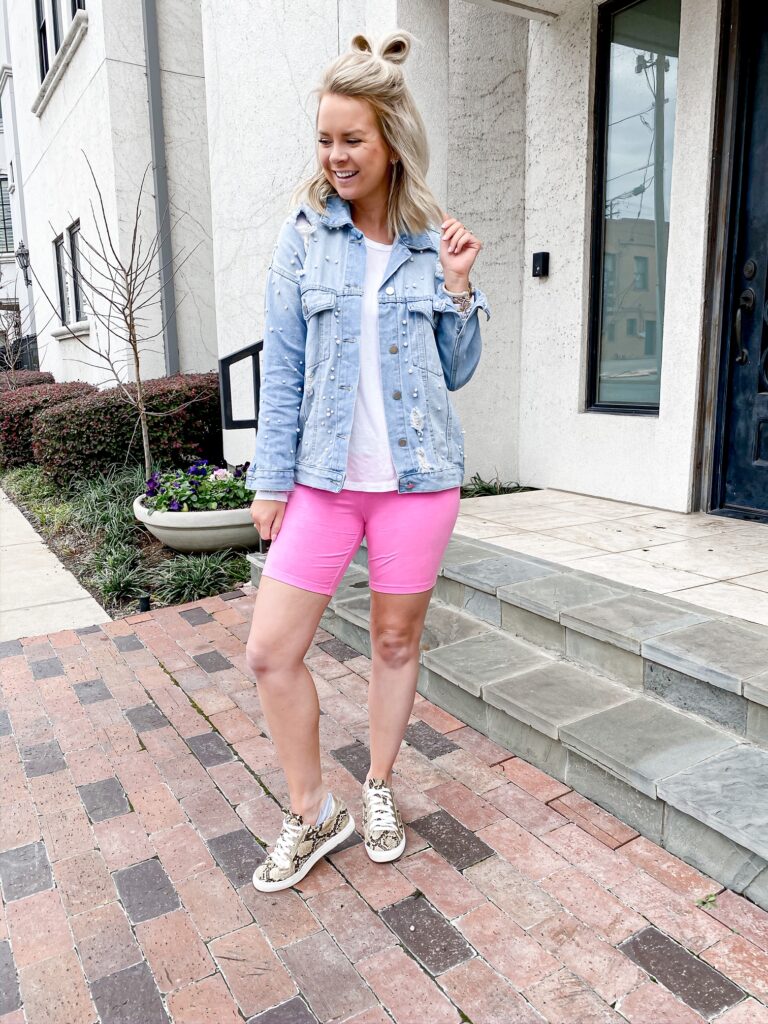 If you're new around here, let me start off by saying I was born & raised about 20 minutes from Fort Worth. I had the pleasure of having my high school and college graduation parties in the Stockyards. I got married in the heart of the town. We had our rehearsal dinner at the iconic Joe T Garcia's. I grew up going to concerts at Billy Bobs. Countless shopping memories in Sundance Square with my mom. All in all, you can say Fort Worth will forever have my heart.
Whether you live in the DFW area or traveling to Fort Worth for pleasure or business, I am here to share my favorite places with you.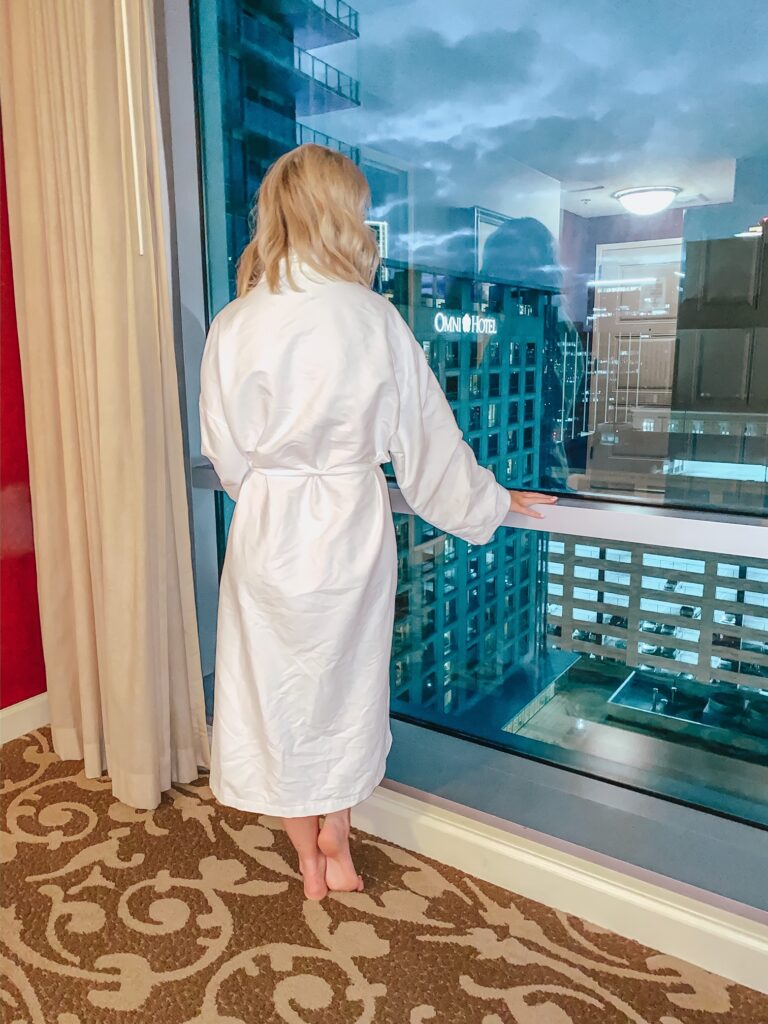 Where to stay:
The Omni Fort Worth- this hotel is a must for the best skyline view. It is also walking distance to Sundance Square (tons of restaurants and shopping) and it is a super affordable Uber to the Stockyards. This hotel is also super special, as it's where Austin and I stayed on our wedding night. If only that day wasn't a total blur and I could remember all of the details. LOL!
The hotel also has a Bob's Steak & Chop House, which is a great for a date night or more formal dinner. Other restaurants & bars at The Omni include the Cast Iron Restaurant, Whiskey & Rye & Wine Thief. Definitely options for every guest & palette.
Brunch:
Yolk- a delicious, classic breakfast in Sundance Square. Be prepared, because there is typically a wait.
Press Cafe- cutest coffee shop, wine bar & dining option. It is located super close to the Shops at Clearfork so dine here & then hit the Shops at Clearfork for the perfect girls day.
Social House- is great for more of a "bar" scene. Delicious brunch menu & located in the West 7th area, which is perfect if you are looking to have a Sunday funday!
Dinner:
Joe T Garcia's- you can't visit Fort Worth without eating Tex Mex or dining at Joe T's. This restaurant is iconic, and after you go & experience the ambiance you will understand why. Note- there is typically always a line but it is definitely worth it. And you can enjoy a margarita in line while you wait! I would also recommend Joe T's for a night out with several friends, not necessarily a date night. Also, don't be shocked when they do not hand you a menu, because there's only a few items on the menu + everything is served family style. You can definitely share the fajitas with one or two other people!
Gemelle– is super Instagrammable and has the best pizza hands down. Order the House pizza and thank me later. The seating is primarily outdoors, so I would plan accordingly. Gemelle is also super cute for happy hours & apps!
Lonesome Dove Bistro– is the perfect date night or special occasion restaurant in the Stockyards. Austin and I celebrated his birthday here last year and he has not stopped talking about the chili or the smoked venison since.
Woodshed Smokehouse- if you are craving BBQ, definitely head to Woodshed. Chef, Tim Love, is known for his Texas barbecue twist.
B&B Butchers- cutest date night spot that is in The Shops at Clearfork. Delicious drinks, dinner and a great ambiance.
Atico- this bar/restaurant is brand new in the Stockyards and has an amazing rooftop view. Don't let it fool you that it is in a hotel, because it is beyond cute and super Instagram worthy. The sangria is delicious and not too sweet, if you are a wine girl like me. Go here for drinks and listen to live music in the Stockyards or at Billy Bobs after.
Shopping:
The Shops at Clearfork- if you enjoy designer items & Blair Waldorf is your spirit animal definitely head here. They have everything from Louis Vuitton, Neimans, Tiffanys, Burberry and more! Don't be fooled though, they also have every girls favorite affordable shops like Kendra Scott, Evereve, Francesca's and countless others.
Sundance Square- if you have never visited FW, definitely add Sundance Square to your list. The best shopping, restaurants, bars and coffee shops. You will leave thinking it's the cleanest downtown area you have ever seen. Something Sundance Square takes pride in!
Stockyards- on the hunt for cowboy boots or western wear? The Stockyards have numerous stores to get every girl and guy looking their Texas best!
West Bend- a quaint area that has great boutiques! If you love all things pink and girly like me, you will die when you go into the store Dear Hannah. You can also head to Bartaco or HG Sply Co. for a bite to eat or drink!
Fort Worth has so much to offer and I hope some of my favorites will make your visit so much sweeter. Be sure to tag me in your Instagram Stories or posts if you visit somewhere from my travel guide. Would love to share with the rest of my girls!