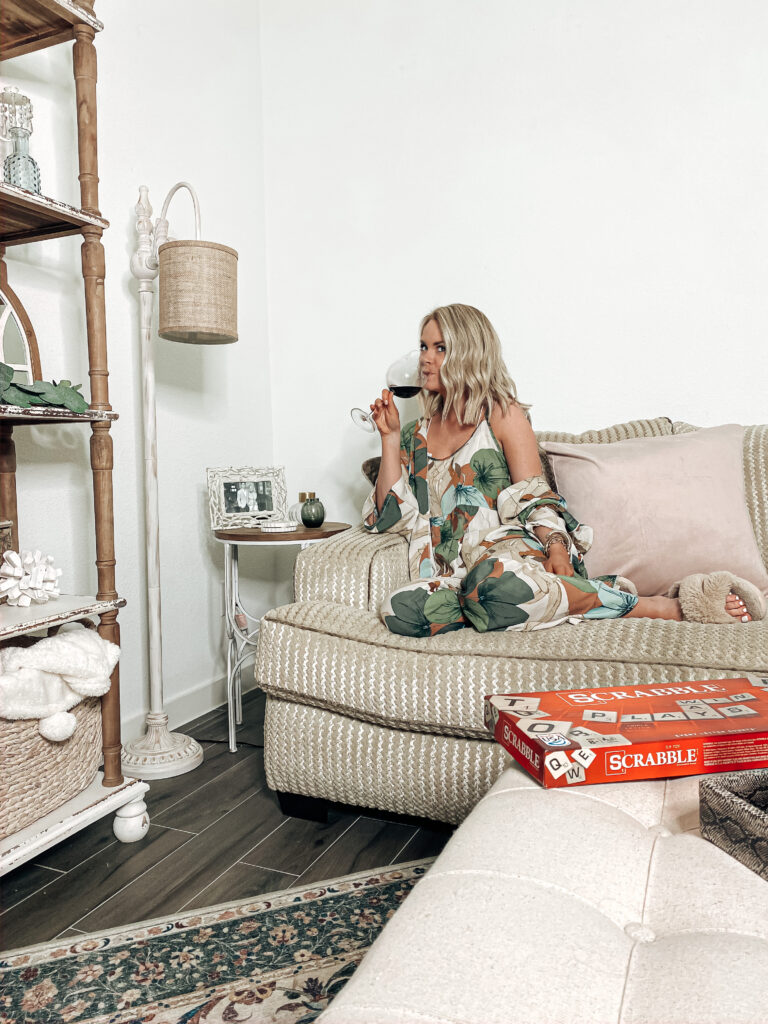 Hello April! I am sure you can agree that March felt like January. AKA the longest month EVER. With everything going on, I am trying to stay positive and keep high hopes that this will hopefully be our last month at home 24/7.
In honor of working from home being the new norm I am rounding up some super affordable loungewear sets from SHEIN today. Now- if you read my "Working From Home Tips" blog post you know that I would not recommend wearing stuff like this everyday. Being comfy cute is definitely allowed a few times a week though, especially if you do your hair & makeup 😉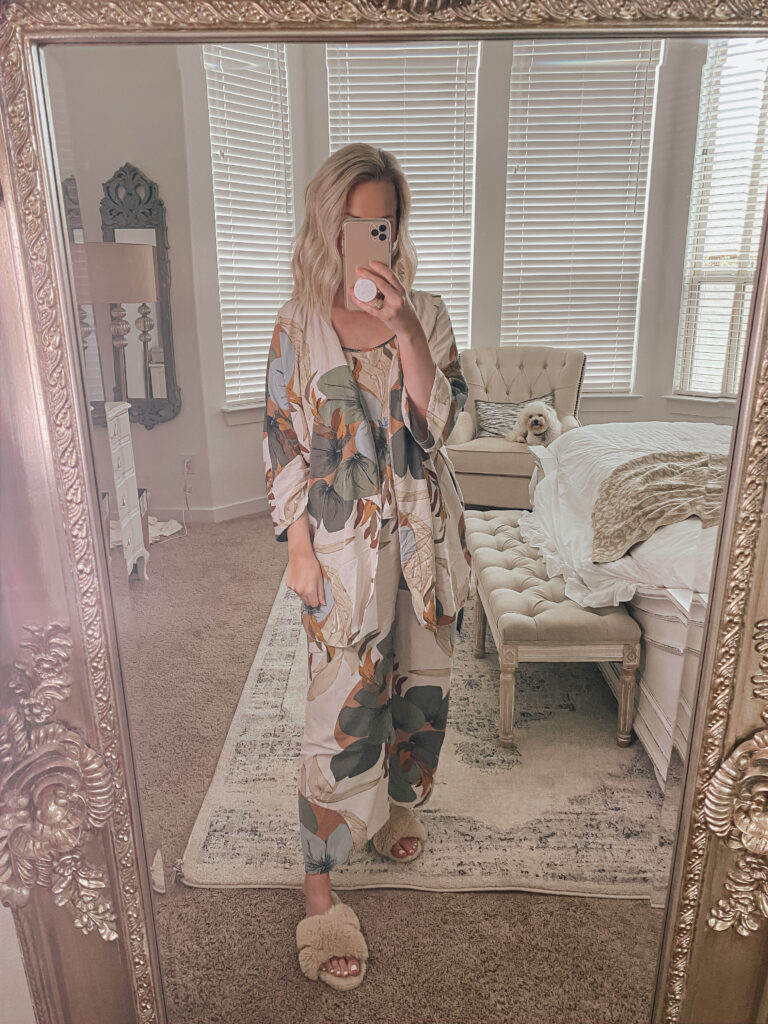 The PJ set of my dreams. Austin said I looked like I belong in Beverly Hills and that is a compliment in my book. LOL. AND you can get the pants, cami and robe for $15. How is that even possible?! I am wearing an XS!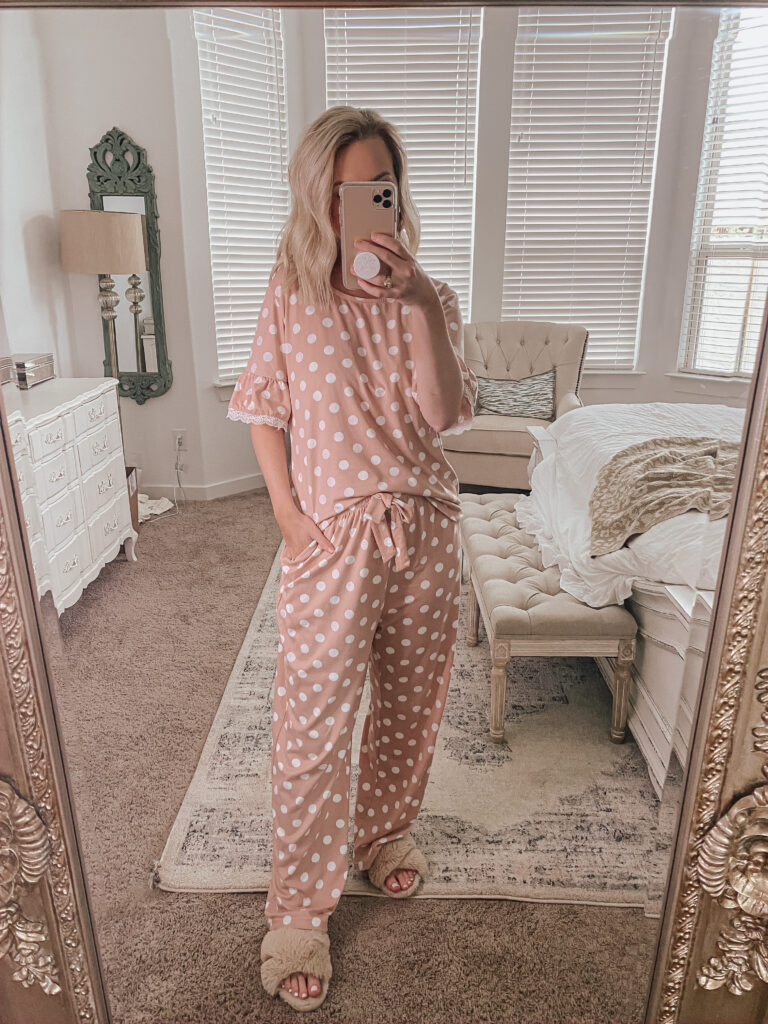 Another pajama set, because if you're going to work in your jammies, you mines-well look cute doing so! This polka dot top and bottoms are so comfy. Note- they run big. I am wearing a small and should've gotten an XS.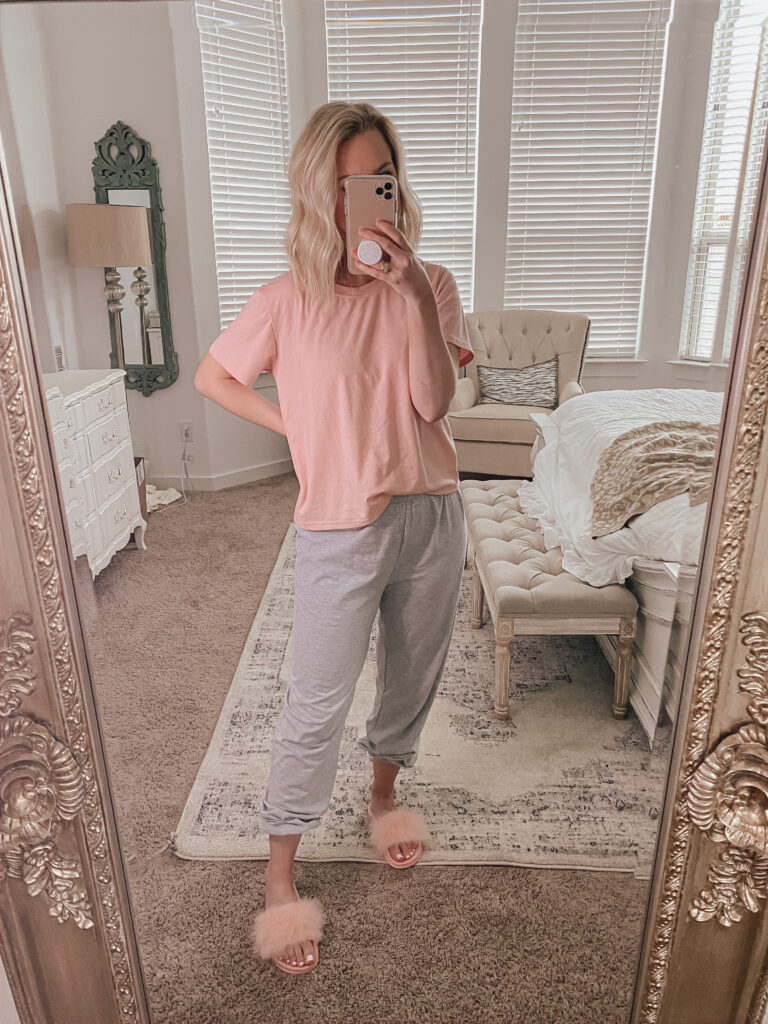 Now for a more "put together" look that can look like pajamas depending on your outlook. LOL! I threw a denim jacket over this set to go to the grocery store and felt like I was dressed for date night. You get what I mean 😉 Wearing a small and fits TTS.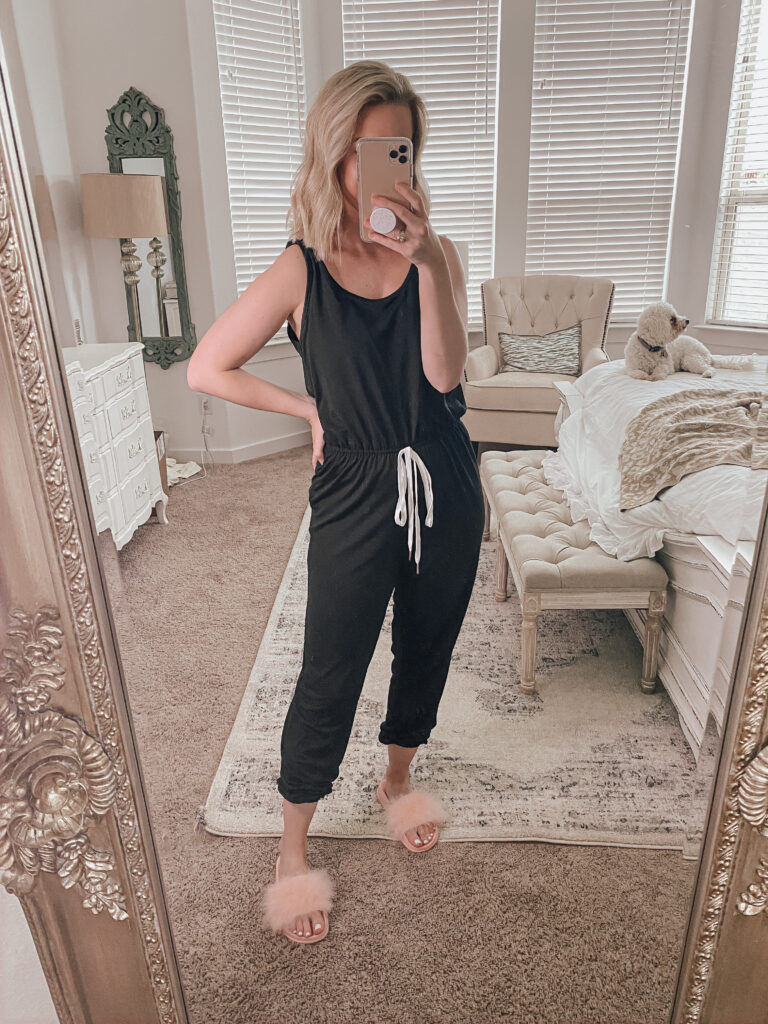 I live for jumpsuits like this one. I constantly wear them throughout the spring and summer, especially on an errands type of Saturday or a day I am traveling. I love that this one is a tank top and you can add a cardigan or jacket to it for chillier days! Wearing an XS.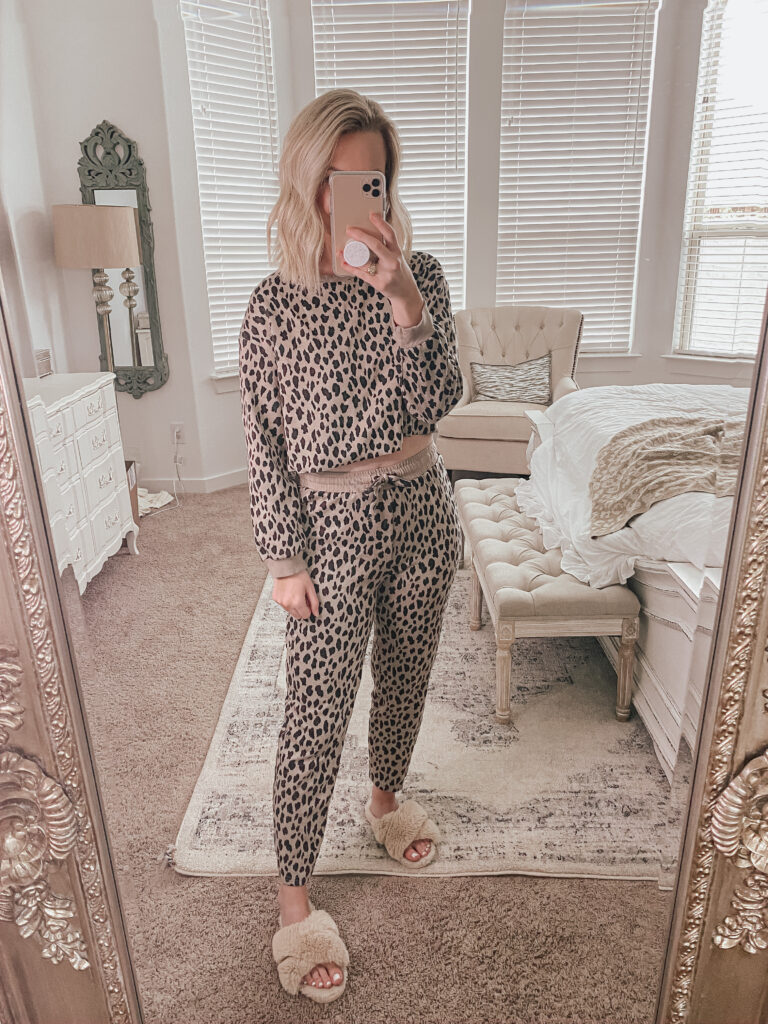 I wore this on stories last week and received so many questions. You know this girl lives for leopard so when I saw this set I knew I had to have it. Keep in mind the top is a crop version incase that's not your thing! Wearing a small.
Now let me address SHEIN. I have been shopping from their website for as long as I can remember. I love changing up my closet each season so am all about affordable clothes and then quality shoes, bags and accessories. SHEIN has the trendiest items and are always the pieces I receive the most compliments on. My motto around here is to look like a million bucks without the million dollar price tag and SHEIN is just that. Would you believe me if most of my NYFW looks in September were from SHEIN? *inserts hair flip*
Typically you can expect to receive your package within a week from when you order it. With everything going on, I have verified that they are shipping normally right now. But I would definitely allow a week before you start freaking out about where your package is. Most items run TTS, but I live by reading the reviews.
As always, you can use code AMWG15 for 15% off your entire purchase. I know, I know. I probably just made your day 😉 Happy loungewear shopping!