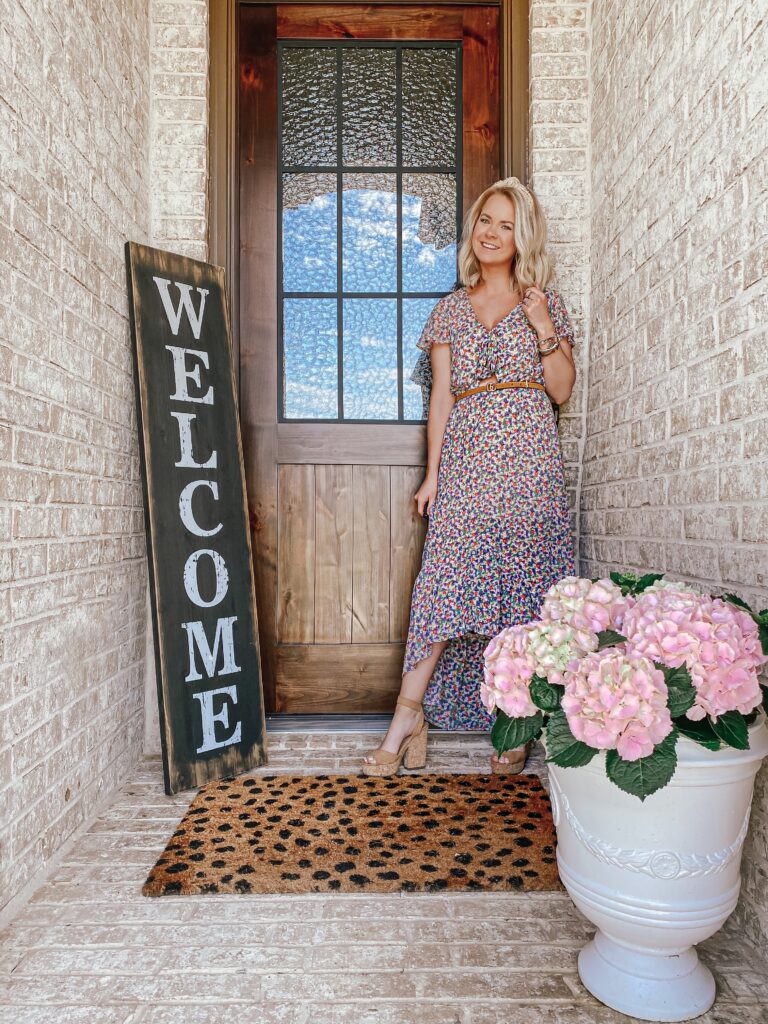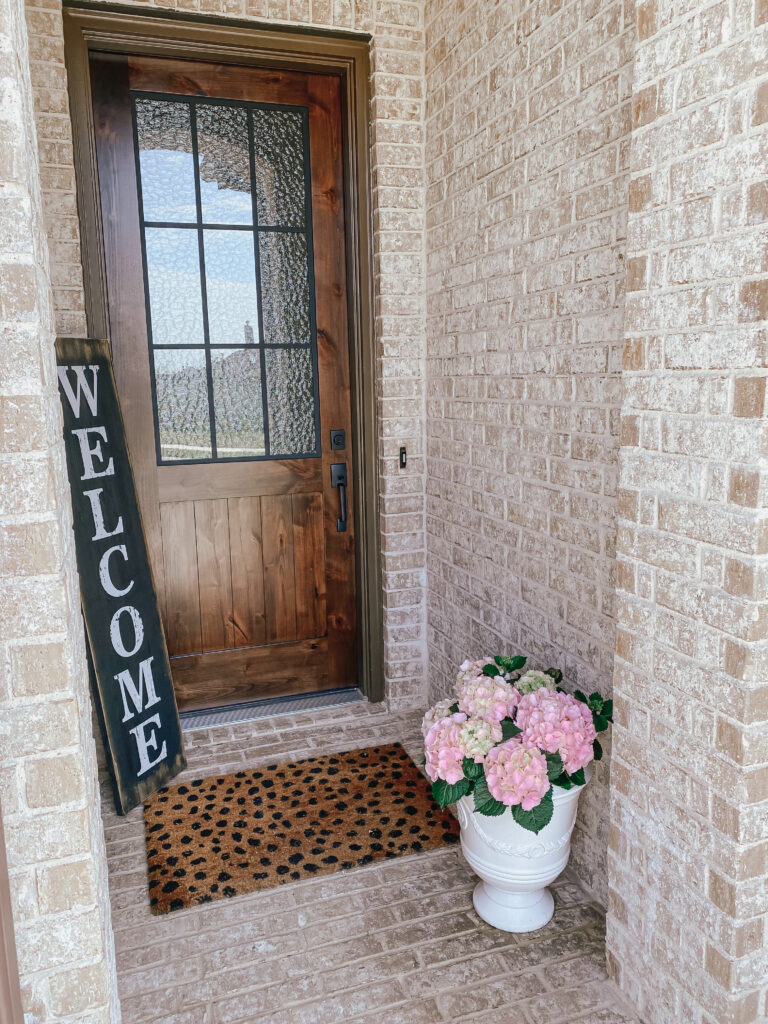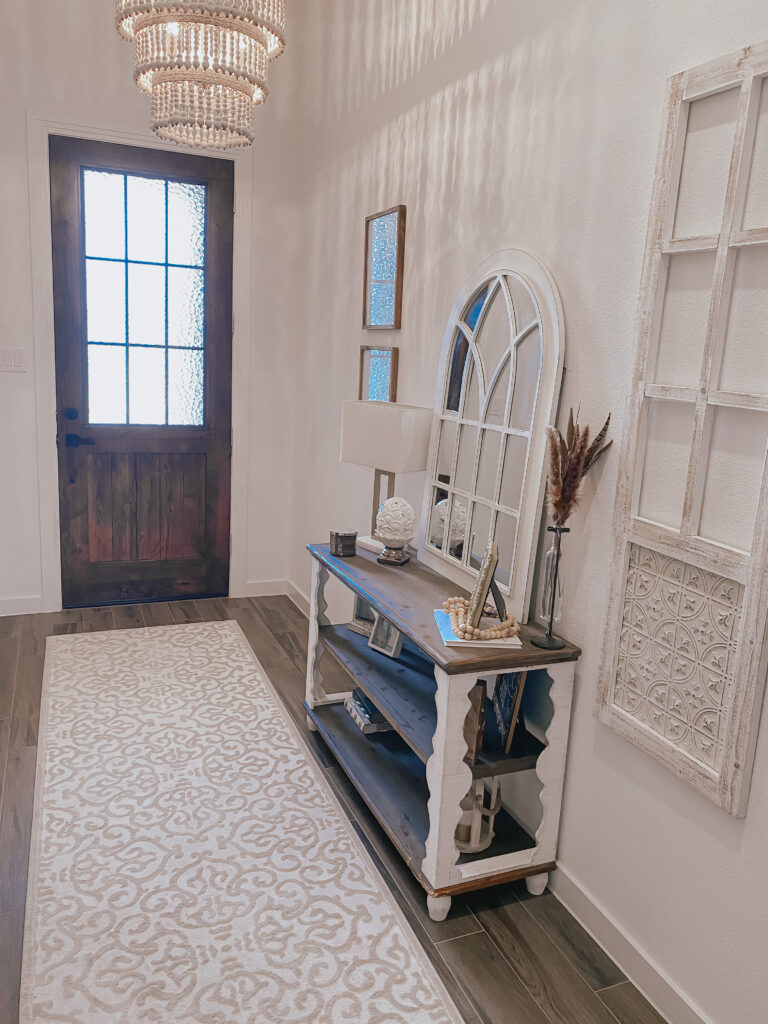 You know I love to have friends and family over to our home. Hosting is one of my favorite things and right now, as we are quarantining, I am longing for the day we can hug our loved ones necks and welcome them back into our space.
The first thing people see when they visit our house is the front door. It was something we did not splurge on when building, as we were trying to save money on items we knew we could replace later. We went with the least expensive door that had zero windows which meant zero natural light in our entryway. I live for the sun shining throughout our home so this killed me.
A few months ago Austin and I finally decided we could not take the darkness anymore. After doing our research, we stumbled upon Rustica's gorgeous front door options. I kid you not, they have some of the prettiest woodwork I have ever seen. We found this Farmhouse French Door that fit our style perfectly and knew it was just what we were looking for.
If you are on the hunt for a front door, barn doors, mantle, etc. check out Rustica's site as they have some dreamy options. We were fortunate enough to go with just the slab option of the door, as we already had the framing. However, they have options to suit everyone's needs. Austin's friend came over and helped hang the door and it fit like a charm. If you go this route, just triple check your measurements, because if they are wrong this approach will not work. Also, Rustica is running 15% off any order over $1500 so you can save some money!
What do you think? Head over to my Instagram Stories for more of a behind the scenes before & after look.
BEFORE