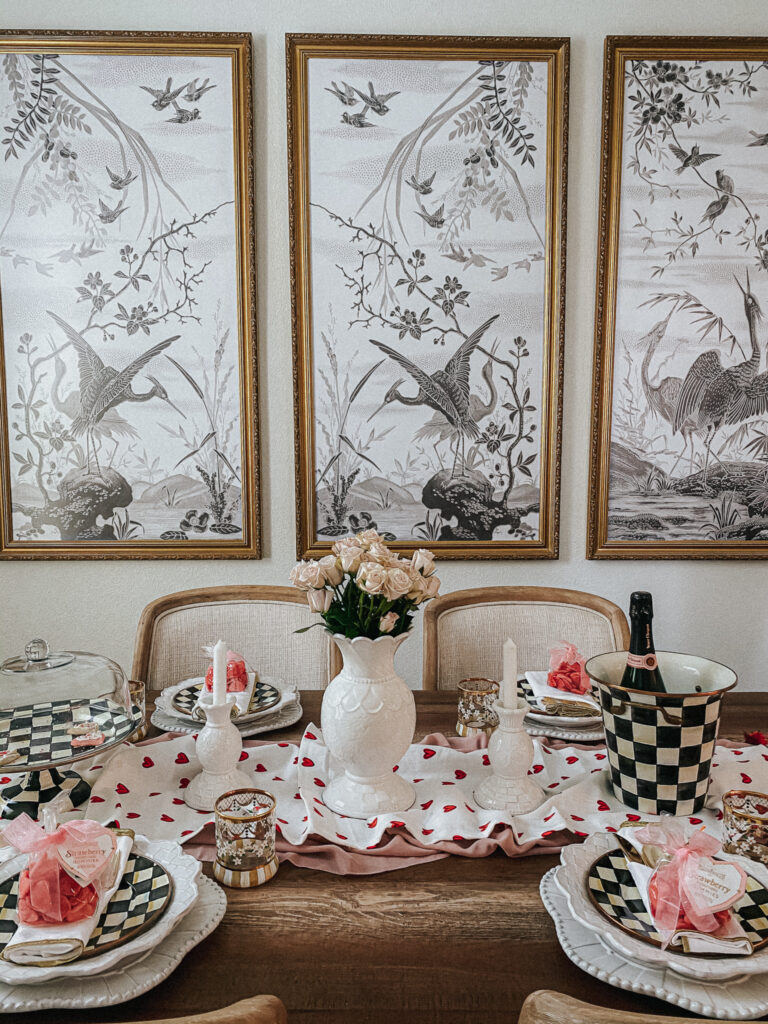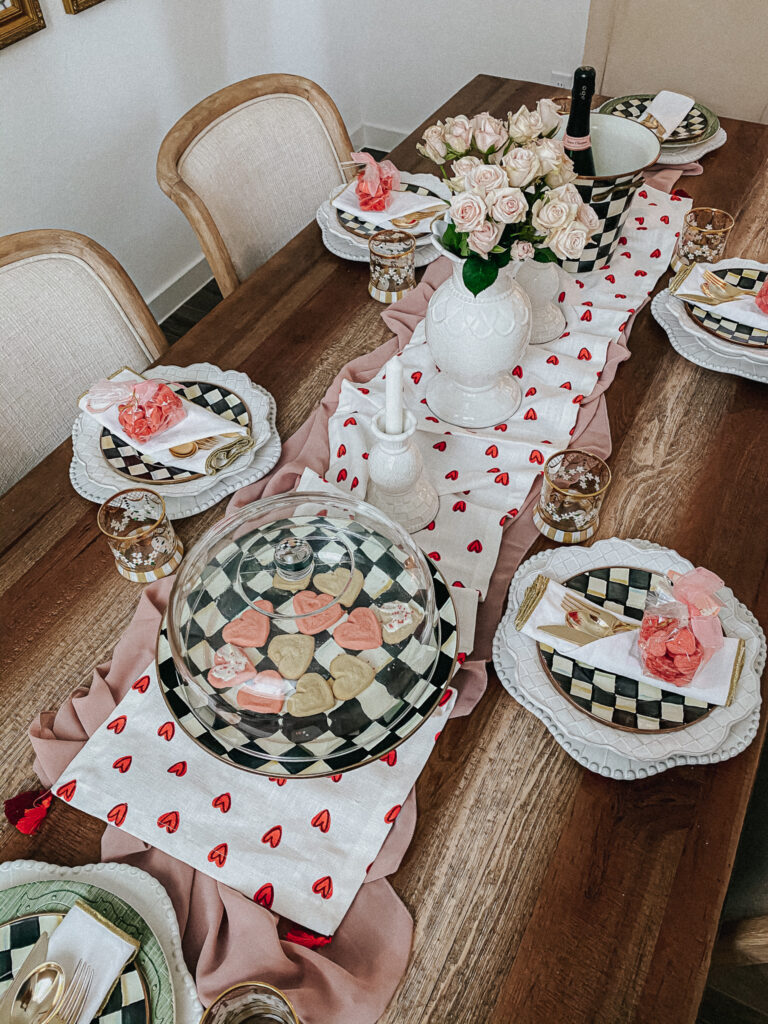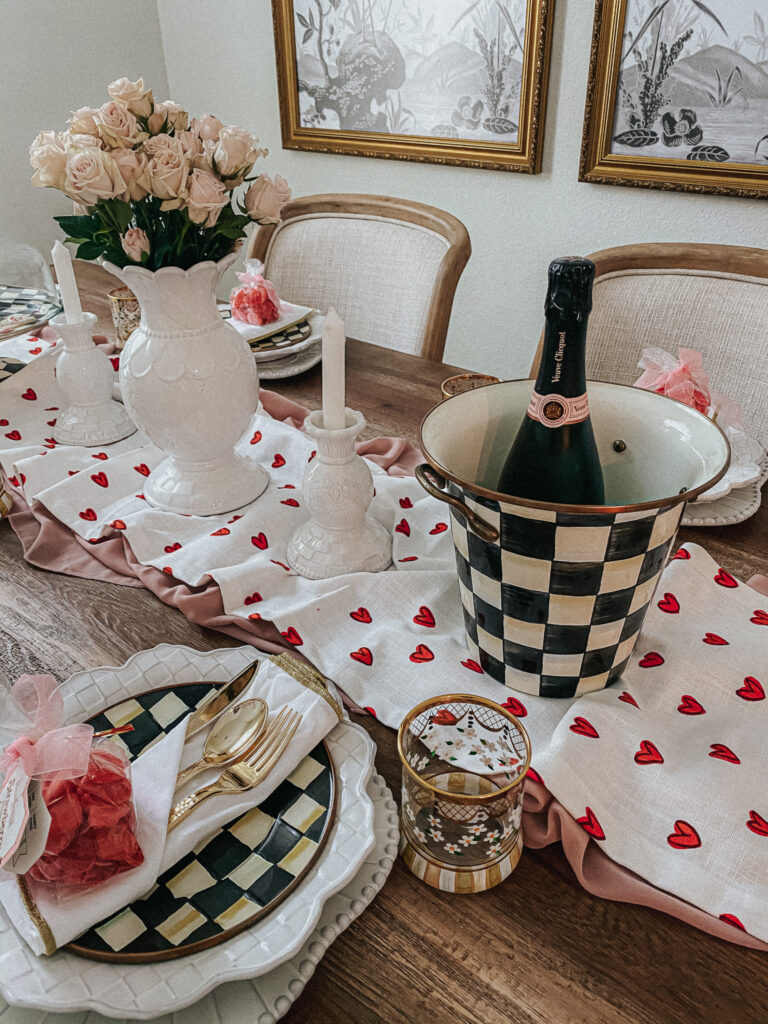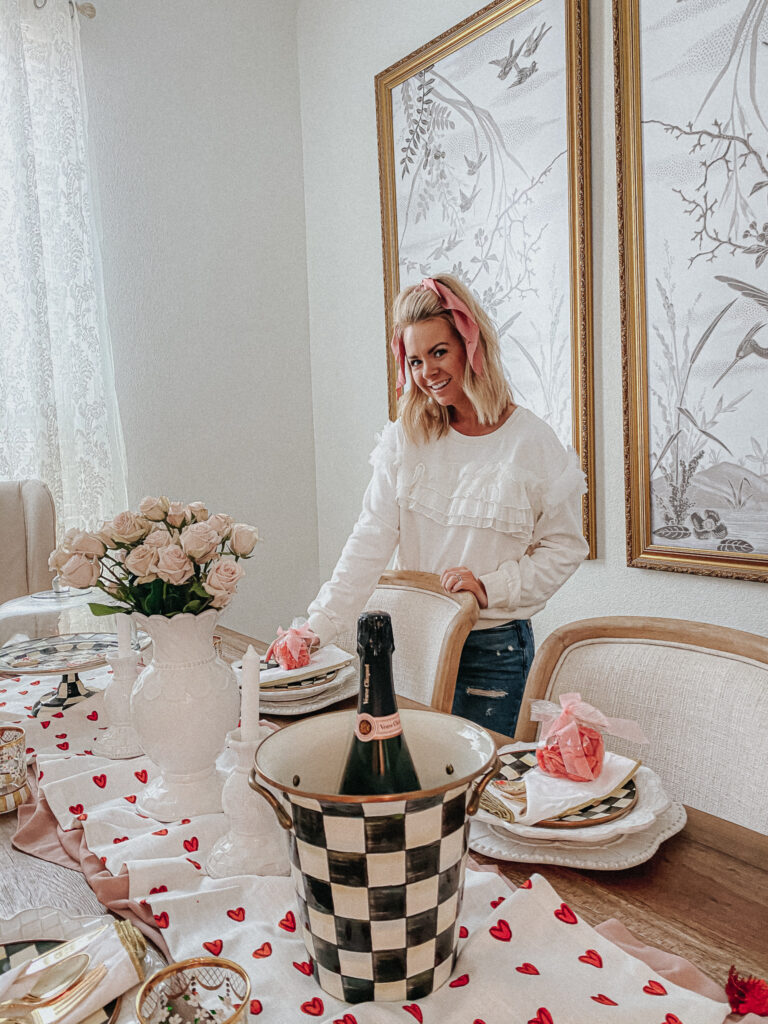 Valentine's is obviously one of my favorite holidays, because hello… everything pink. What's not to love? Whether you're spending the day with the girls, or headed out on a fab date night with your hub, it's a cheesy holiday to celebrate with the people that matter most!
You know this girl lives for a fun tablescape so I had to share our Valentine's inspired dining table! This was so fun to create & I cannot wait to have my best girls over for a little Galentine's tea party in the coming weeks!
It can be easy to overthink putting together a fun table set up, but the key is to not overthink and just do! As the MacKenzie-Child experts say, you cannot mess it up and there's no right nor wrong way to do it.
I personally love pairing different china + MC pieces together to change it up each season! And you can easily grab an inexpensive table runner from Target or Amazon for each holiday and slowly build your collection.
Add some champagne, candles you already have at home, a floral arrangement + sweet treat & you're ready for guests to gather around the table.
I am linking all of our dishes + table runners below for you to shop! I also cannot forget to mention the fabulous new paintings from Urban Garden & frames from PictureFrames.com! They seriously complete this space and the size makes the room look much larger than it is.
What's your favorite tablescape you've ever put together?