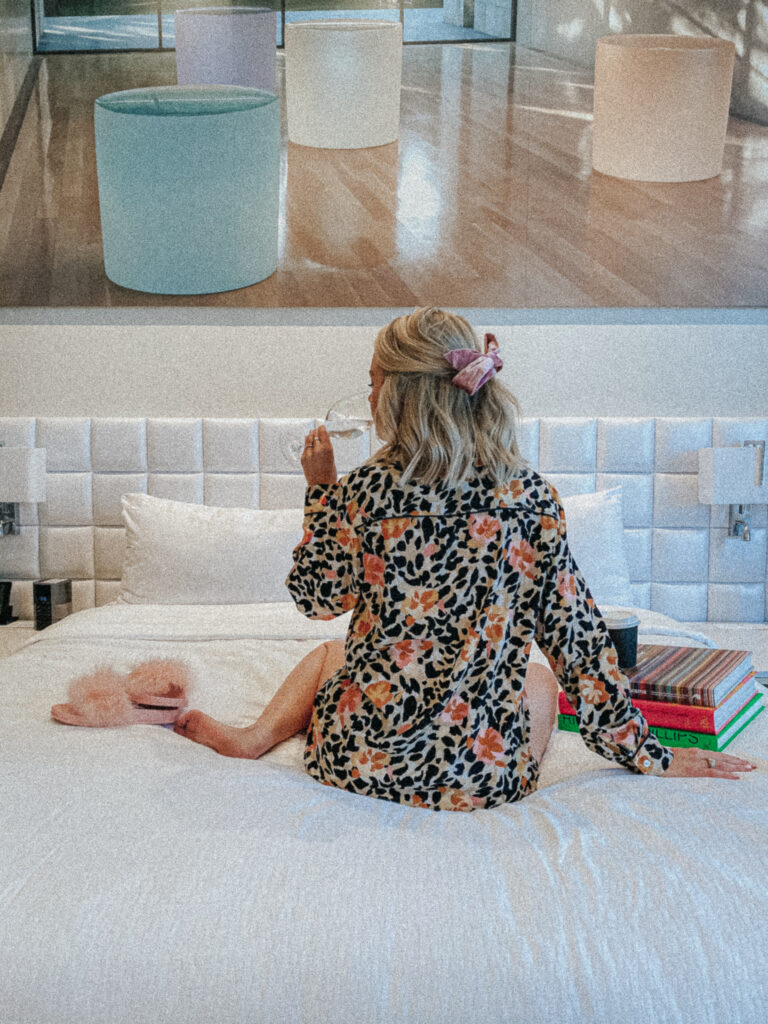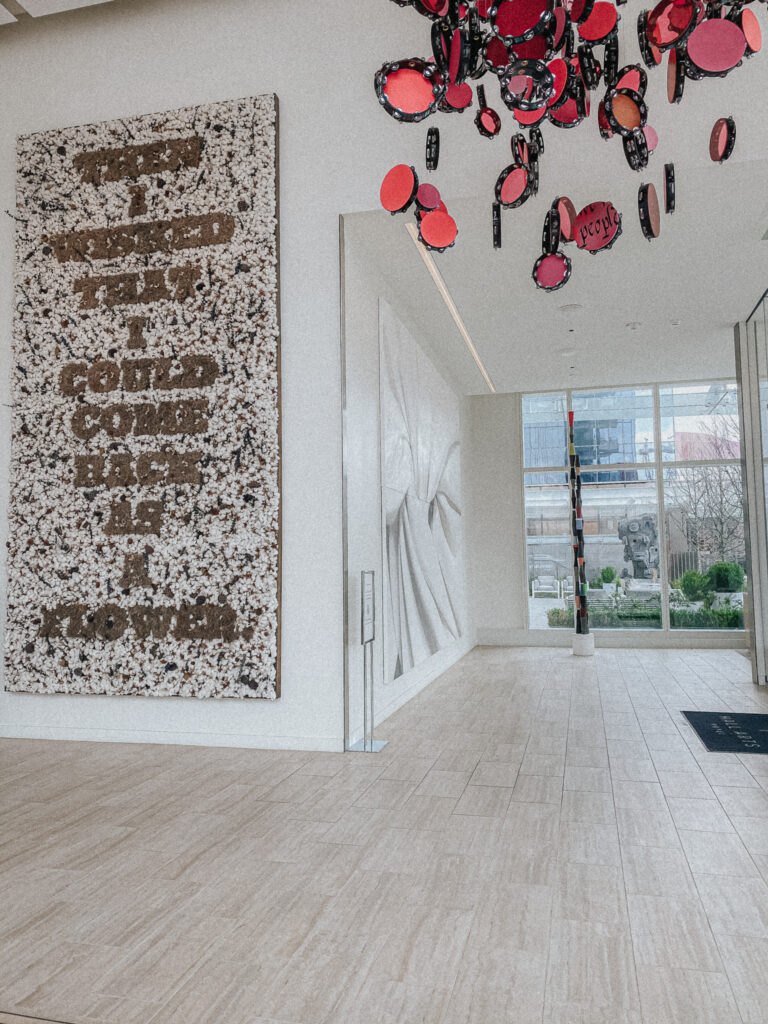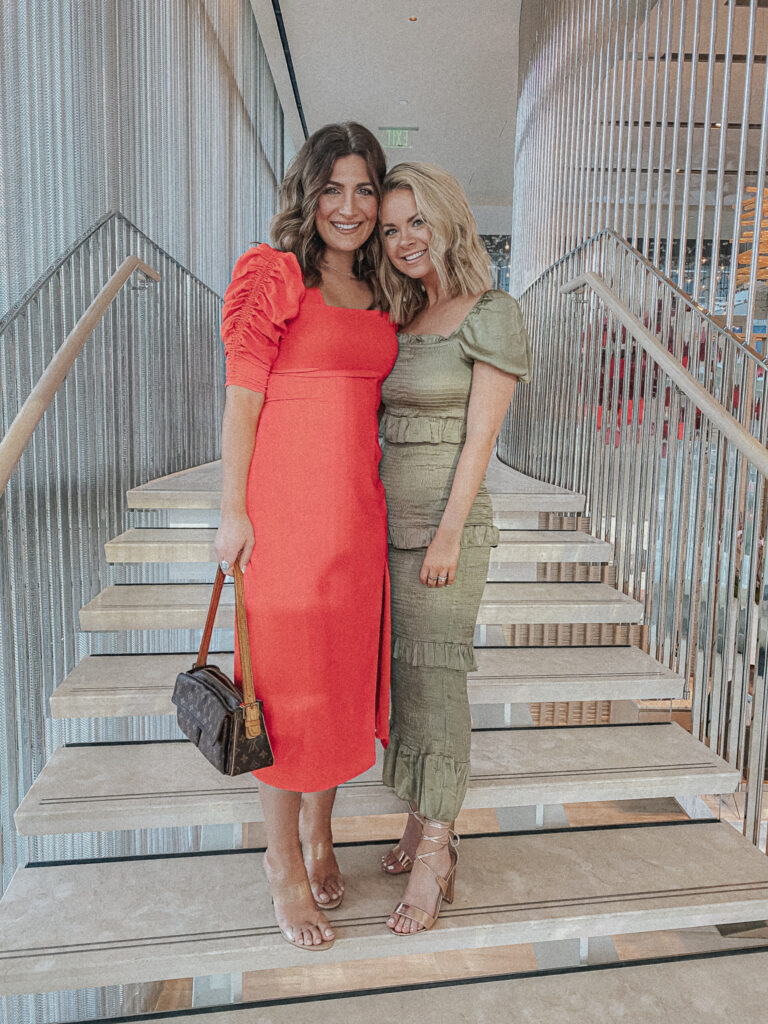 I live for a solid staycation. And I live for it even more when it involves staying at a hotel that makes you feel like you're on a luxurious vacay. This past weekend we had my friend Nickie's wedding in Dallas, so we figured we would make a little night trip out of it since we live about an hour away! Austin and I got the chance to stay at Hall Arts Hotel which was seriously stunning. Very upscale and modern with a Texas flair throughout.
Before the wedding we decided to meet our friends for drinks at Ellie's, which is located on the second floor up the beautiful staircase from the lobby. We had a couple of drinks from their Valentine's menu and they were seriously divine. And you know that's saying a lot for this wine drinker.
Whether you're visiting Dallas or looking to do a staycation I highly recommend the Hall Arts Hotel! The location is perfect for all the Dallas to do's, but you might not even want to leave between the ambiance and Ellie's being conveniently there. I mean there's truly no reason you'd have to leave 😉
Happy Monday, friends! Have a fabulous week!