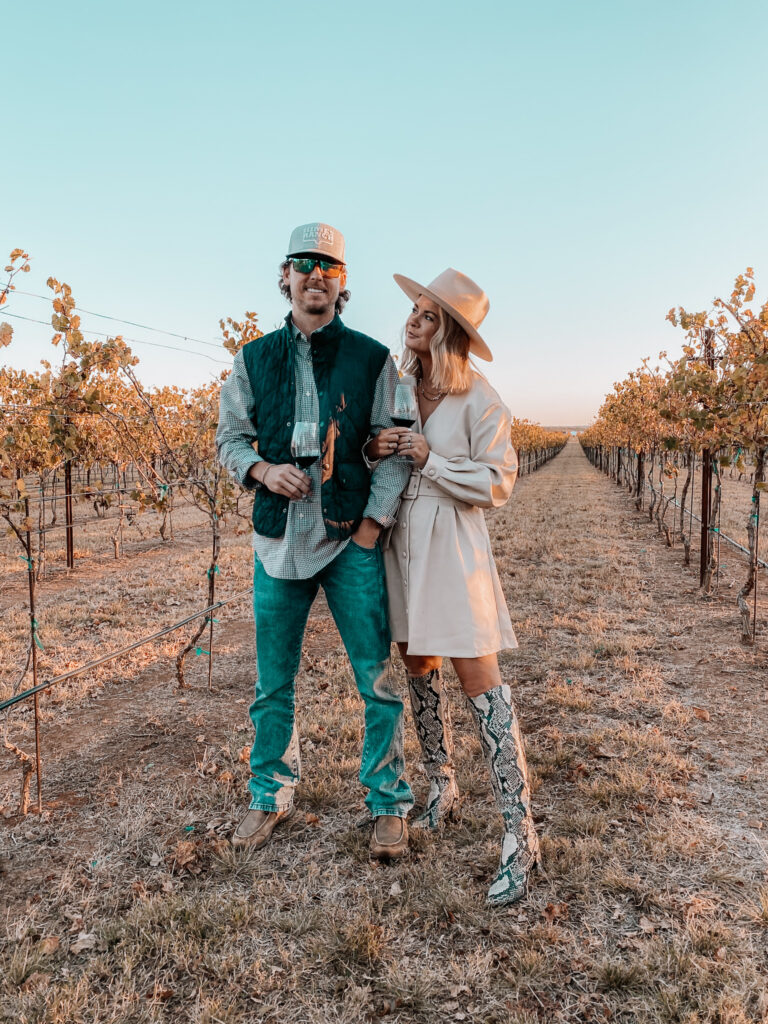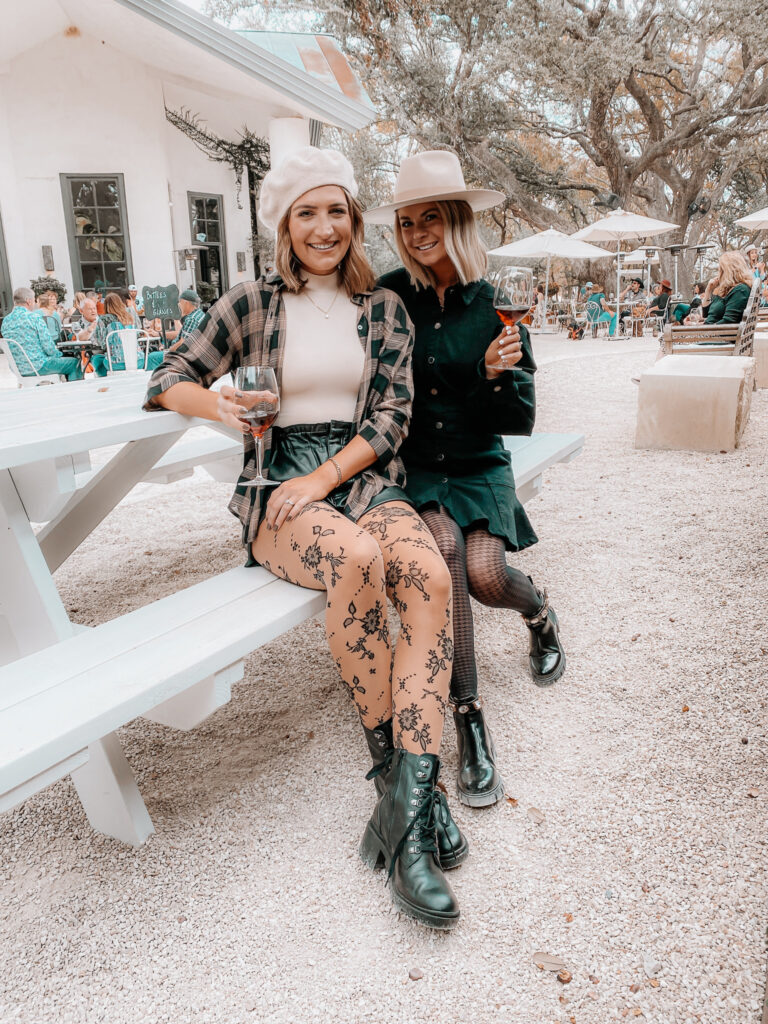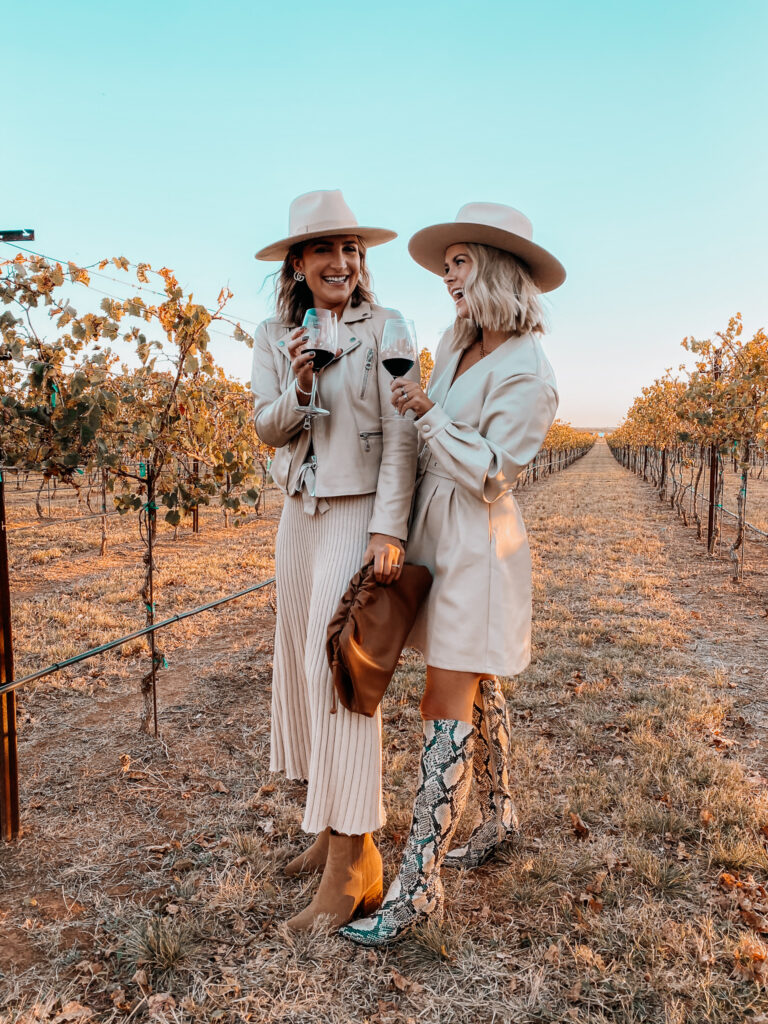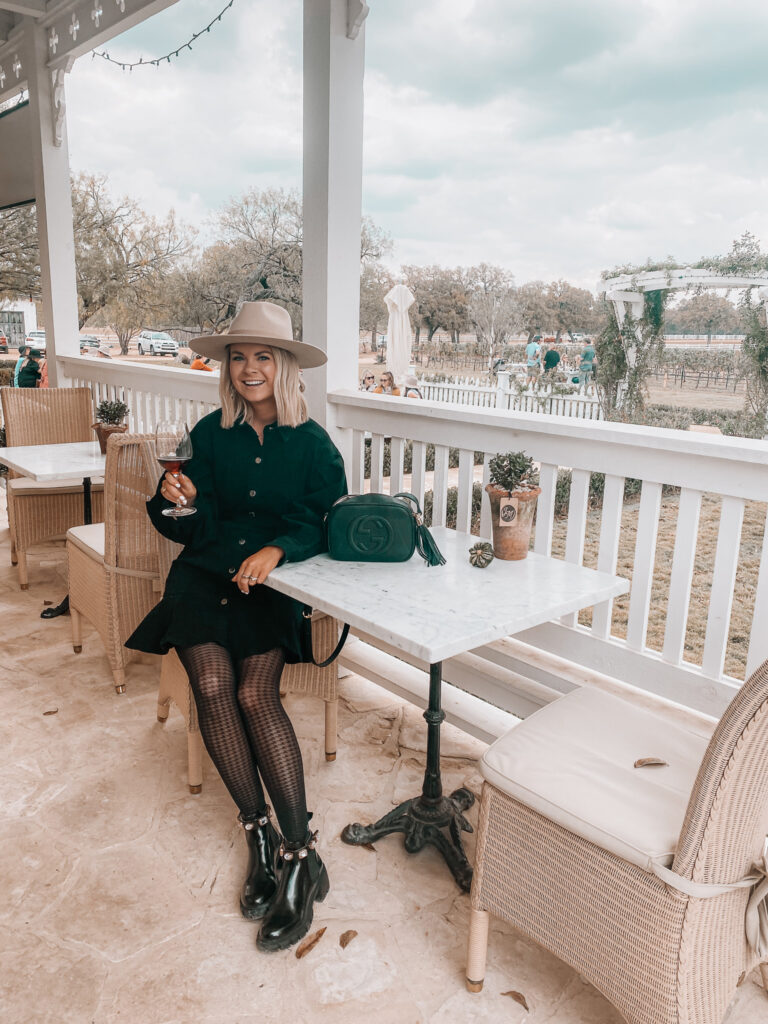 There's no denying my love for Fredericksburg, TX. Truly not a better combo than the Texas hill country + a glass of cabernet! This past weekend Austin & I road tripped to Fredericksburg for a long weekend to celebrate our third wedding anniversary with friends. Austin had never been and he left saying he would 100% go back. That's rare, friend, because the guy is not a big wine drinker. So if your man is on the fence just take my word that he will love it!
This go around we had the pleasure of staying at one of Cozi Vacation Rental properties and it did not disappoint. From the down town location to the gorgeous renovated house it was seriously perfect for our three day weekend! This house would be great if you are looking to travel with a big group (girls trip, bachelorette, couples getaway, etc.), as it sleeps up to 12 people. Seriously SO spacious and has a ton of beds + 2.5 baths. And I cannot forget to mention the hot tub and pool! It was chilly at night and the hot tub was the perfect way to wind down after wine tastings all day!
When we arrived Friday night, we were greeted with an amazing cheese board + wine. It was the perfect snack as we were starving when we arrived! Cozi is also super unique as they have their Cozi Experiences (the cheese board is one of the many experiences to choose from)! They have countless options that you can choose to book to make your trip seamless and fun, but we personally got to enjoy an in home sushi chef Saturday night and an Italian cooking class Sunday night. Both meals were impeccable and were the perfect way to be greeted after being at the wineries all day! I mean who wants to go out to eat to a restaurant after drinking all day? Personally, I would prefer to eat dinner in my pjs + slippers any night of the week. 😉
If you have read my other Fredericksburg blog posts you know my love for Absolute Charm Wine Tours. They are the best to tour different wineries + have safe transportation while doing so. They pick you up from where you are staying in town and take you to multiple wineries over the course of 4 hours. You get to do a tasting at each, which is included in the price, and they get you home safely! You can read my other two Fredericksburg blog posts under my travel tab for more details on what they offer! Say hi to the driver, Barry, for me if you use them. He is THE best!
If you are headed to Fredericksburg and are looking for winery recommendations, below are my faves.
Signor Vineyards– the best ambiance + their wine is great! We spent all afternoon here Saturday and were extremely content!
Augusta Vin- it was our first time visiting this winery and it was beautiful!
Bingham Winery- not much ambiance, but they had our favorite wine. Seriously so tasty!
Barons Creek Vineyards- gorgeous property! I would recommend making reservations, especially during Covid!
Grape Creek Vineyards- perfect if you are looking to have lunch somewhere while sipping wine! Most of the other places do not offer a full menu so Grape Creek is great. Definitely look at making reservations!
All in all, we had the best time! I had been dying to take Austin to Fredericksburg so extremely happy it worked out for our anni! Let me know if you have any Fredericksburg questions- I am happy to help.
All outfit details are on the shop my looks tab and from FlourishInFrills.com!